My poor persephone are traumatised by the move. They have lived on that second shelf basically their whole lives so I expect it will take them a couple of days to settle in.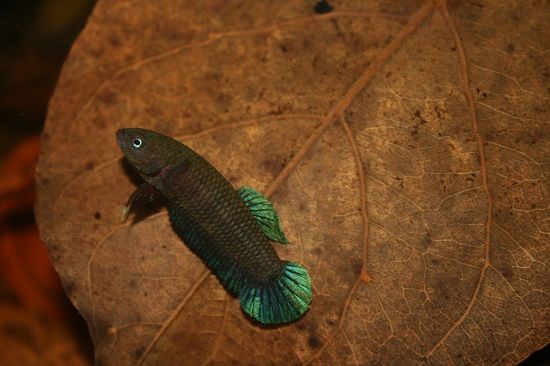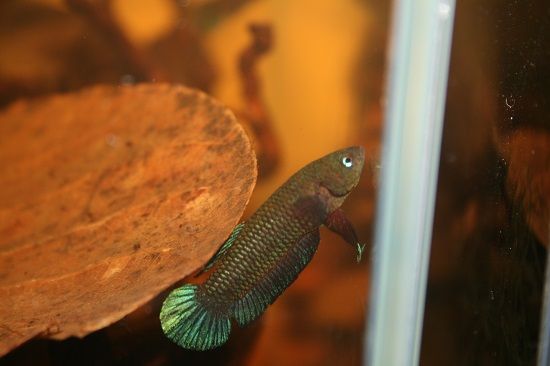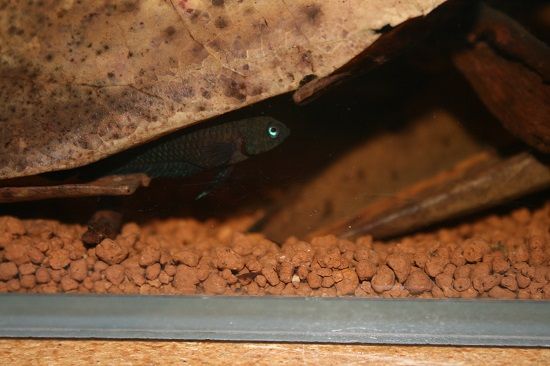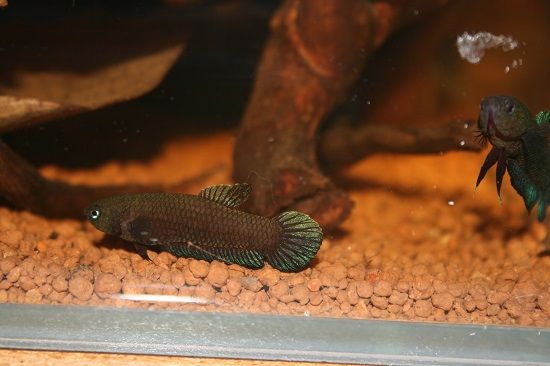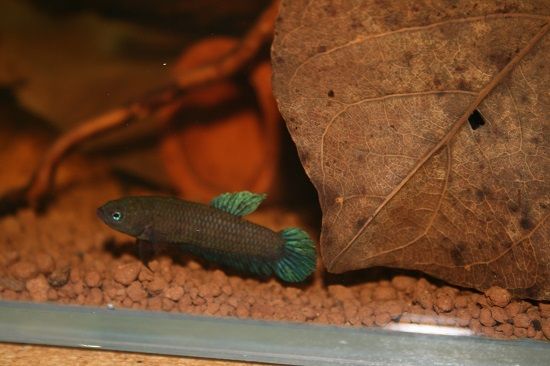 The water is not as tannin heavy as it was, so going to be adding some more IAL as their colouring is not as strong as it usually is. Hopefully once that is remedied they will start to feel more comfortable.
I am now debating on whether or not to use ADA Amazonia in my tanks rather than Malaya simply because it is a darker substrate. However, I am going to have to let it sit in a bucket or something for at least a couple months before I would even think of putting it into my tanks.
I think I am going to have to go back to the place here that sells the whole range and see in person how the Malaya looks. It's sort of hard to judge based on photos posted online.
My tussyae male is
not
very pleased with having his tank going longways down the shelf now. This will be the next tank I will be overhauling once I get some substrate. It looks bloody terrible, and is overrun with pond snails.
I want to lay down some proper substrate, eradicate the snails, put in some nicer pieces of wood as well as get some plants in there. At the moment there much cover, and with five mature males in there I don't want any fighting to break out.
Also my unimaculata pair spawned yesterday in their new tunnels. They broke off to come over and see what I was doing (I was doing a water change) and then went straight back to business. Be interesting to see if the male holds to term in the new set-up. Now I have a bigger tank for them and a more organised fish room, I don't mind if they have some fry.
---
Today I took some photos of the youngest members of my burdigala families. Oddly enough, while these are the smallest fish in the tank, they are also the boldest and have seemingly no fear about living alongside full-size siblings and tankmates.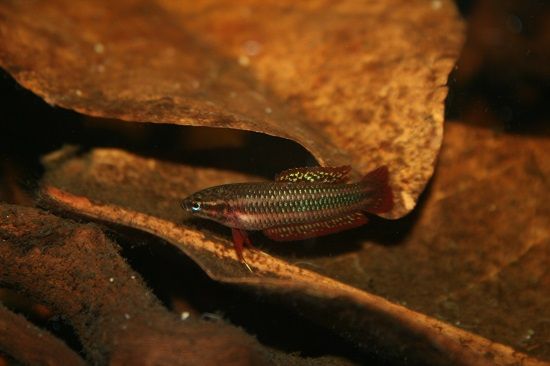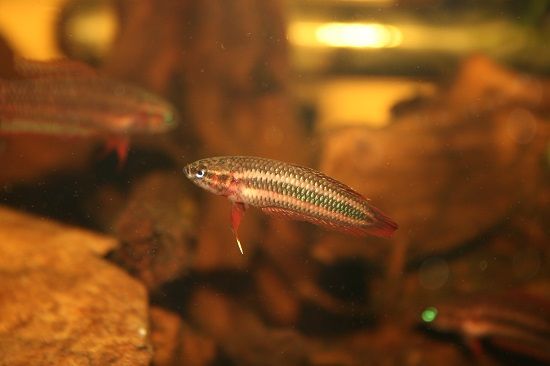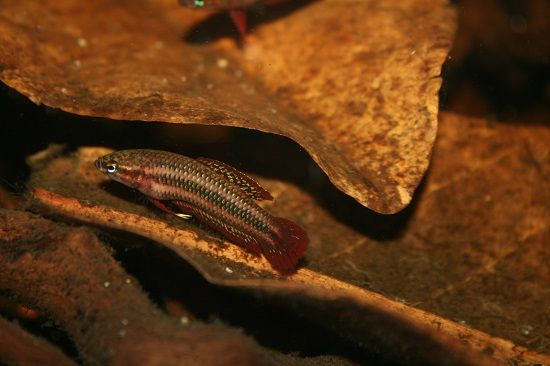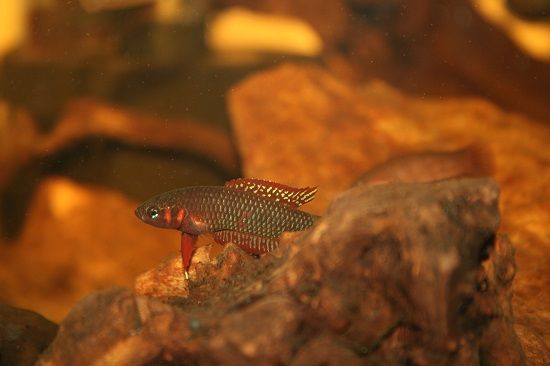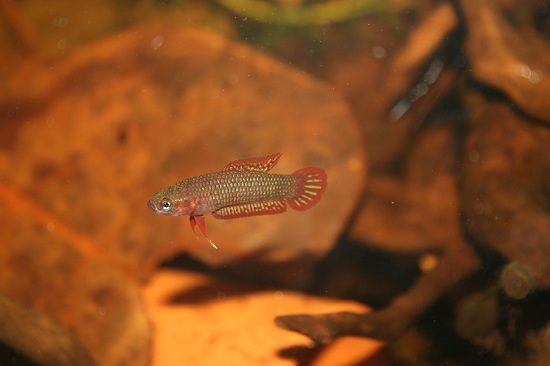 Until I can get my wild-caught female back on track health wise and separate out her male from this group, these burdigala will be the only juveniles/fry I have of this species for a while.
In fact, apart from a lone hendra fry, they are the youngest bettas in my entire fish room.
---
Nothing much exciting has been happening here. My unimaculata male swallowed his eggs and everyone else seems more interested in eating and sparring rather than spawning.
My wild-caught burdigala pair are together in their own tank now. I can't work out what is wrong with the female. She has a good appetite and is willing to eat, but it's like something is physically impeding her ability to swallow. I am going to hit her and the male with an internal parasite treatment and hopefully she will put on some condition.
I did manage to snag the first mossie larvae of the season from my neighbour's house and she hunted a number of them down. I forgot how much bettas enjoy chasing them around.
This is their tank as it stands currently. It's only a 25cm cube but they are an extremely peaceful pair and there are a number of places to hide. It looks better now that the water has had time to darken.
I ordered a whole heap of mayaca fluviatilis, Asian water grass and hydrilla to go in my wild betta tanks. So I just need some java moss and a couple more bags of aquasoil and I will be ready for my big overhaul.
I've also been chasing this stupid fish around for days trying to get a decent photo. He and the other males in there have been looking so nice lately and yet every time I get my camera out all that rich red colouring disappears.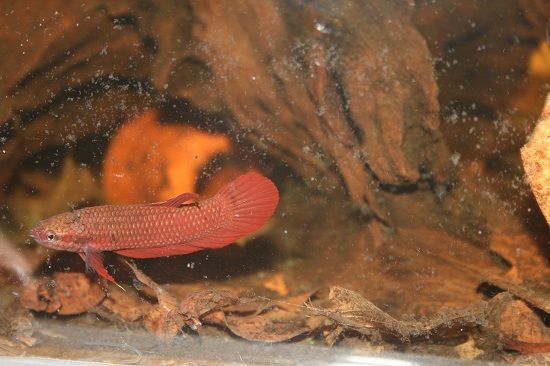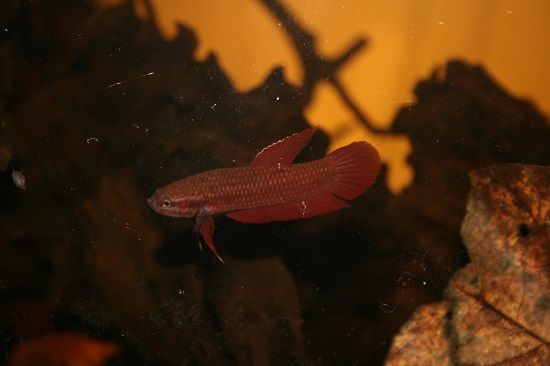 My hendra fry is thriving. It is still very small (I don't mind how slow it grows just as long as it stays healthy) and yet it recognises me and comes over when it sees me. Yesterday I was leaning over its container fixing up my BBS hatchery and I look down and see these big eyes staring up at me. I wish its sibling had survived as the poor thing is alone until it matures and I get my hands on another pair.
I also am supposed to be getting two heaters delivered. I thought it would be today but so far I haven't see any sign. I was planning on purchasing a pair of wild bettas (the transhipper supposedly ordered them in) once they come out of quarantine later this week and I want the heaters to go in their tank.
---
What type of wilds are you thinking about?
At the moment I want to get hendra again as I sold my pair thinking I could get my juveniles better. Since I couldn't and culled them I would like to have this species again.

I am also thinking of brownorum. My pair never had a successful spawn where fry actually were produced so I sold them and want to replace them.

The transhipper apparently ordered both species but she won't know what she has got until they come out of quarantine. I am just worried someone might get in before me.

Mum wants a pair of macrostoma again so they will most likely be in the not so distant future. Hopefully this pair doesn't boil to death like her others.
---
Got one good photo of my surviving hendra fry. It is apparently around 40 days old now. Still very small but I am not after fast growth. At the moment it is in this 1L take-out container, but I will be very carefully moving it this week into my spare 2 gallon cube.
I love watching this little fry grow. I can't wait until I can start to get an idea of gender. I am hoping less frequent water changes with aged water is going to help stave off the velvet that juveniles and sub-adults of this species seem particularly vulnerable to.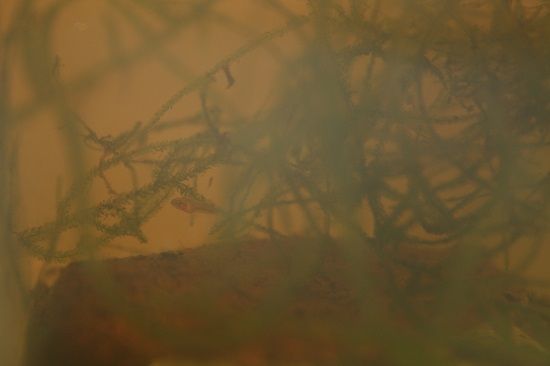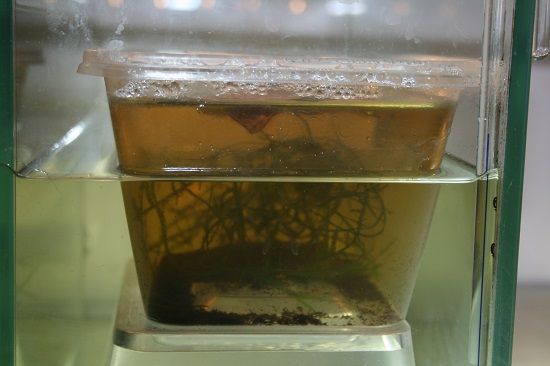 This photo was taken after a grindal worm breakfast, hence the fat stomach.
---
Got my new plants delivered. I put the majority in my unimaculata, persephone and burdigala tanks. However, I also put a small amount in my stiktos, uberis and rutilans tanks as a test to see whether mayaca would grow with only natural light.
Unfortunately, it wasn't as many plants as I imagined in my head. I really want to cram these tanks full of floating plants to provide cover and help with water quality, and so it looks like I am going to have to save my pennies and put some money towards purchasing more. I think I can find water sprite and frogbit fairly cheap, but java moss in bulk rather than in 'seed' amounts seems harder to source.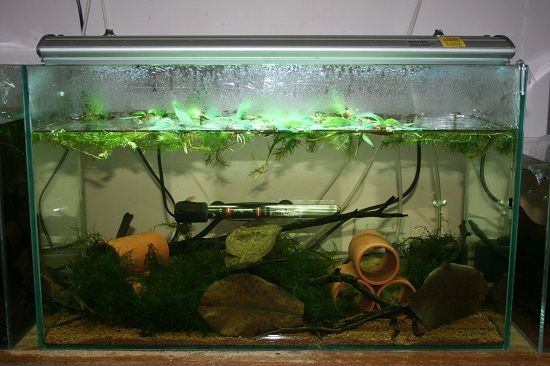 Unimaculata tank.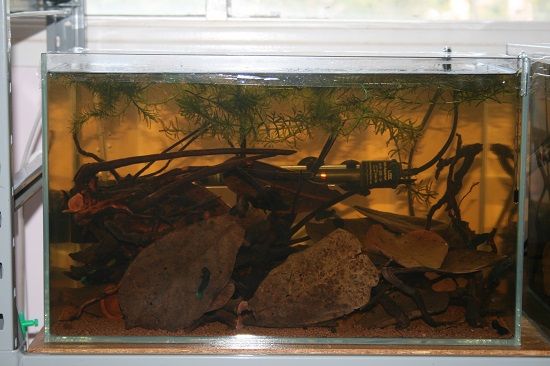 Persephone tank.
I am slightly concerned about my persephone tank at the moment. I noticed one of the males was moving oddly, and when I got the torch I could see a grey fuzzy stripe down his topline. Because I don't want any fish in that tank getting sick, I am going to euthanise him. I only hope that it is not contagious, and this male only contracted it because he was in some way compromised. I really hope it is not some deadly strain of columnaris that is going to wipe out my whole tank in the next few days.
All I can say is, fish, why must you do this to me!?
The rest of my persephone look okay and apart from a rutilans with a scraped head, everyone else is doing well.
My male stiktos is going crazy working on his nest. The female is skulking about with vertical barring so we will see what happens.
---
Your unimaculata tank is droolworthy! I love how it turned out!
---
IBC Member
Thanks. It was mostly me just chucking some wood in and then chucking some moss on top of that haha. Hopefully once the plants at the surface start to grow the tank will become more shaded and they may be a little less skittish. None of my wilds are fond of bright lighting, not even my captive bred ones.
---
You could try quarantining him before euthanizing him. Not only would it well, not kill the fish (immediately), but you could get a better idea of what the disease is as it progressed.

I think your persephone are my favorite species of yours. I don't know why. They aren't the most colorful or the biggest, they just look good lol.

Macs are awesome, but so are hendra and brownorum (the species with the green dot, right?)
---
Last edited by MattsBettas; 09-03-2013 at

10:09 PM

.