Persephone are getting used to posing for pictures again haha. It's good now that they are on the top shelf as there is enough light for me to be able to generally get okay photos.
Plus they make for great models as they are always doing something. I want to make the water in this tank super dark as it really brings out their awesome colours.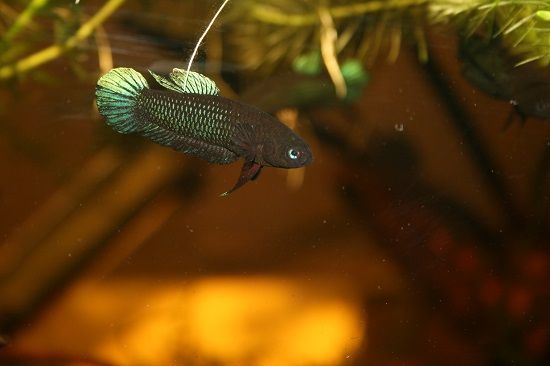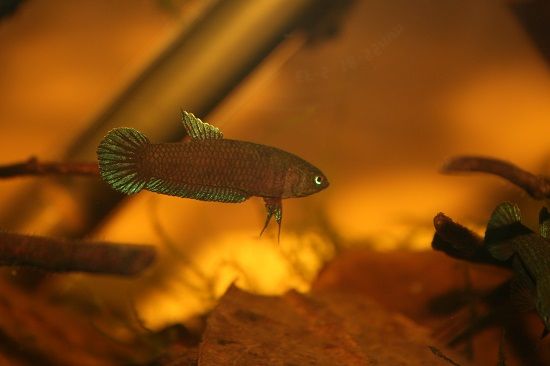 Female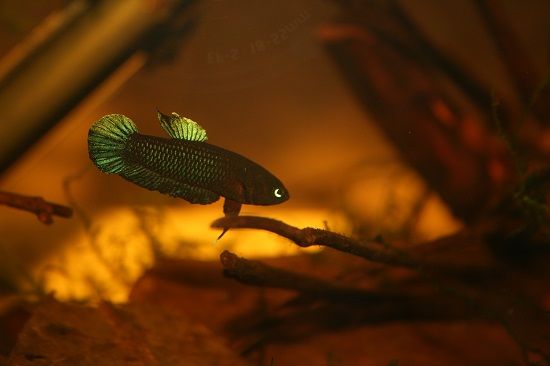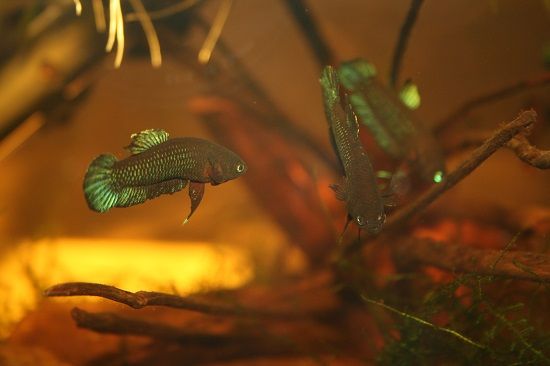 Gang fight
I also don't know what on earth happened to the persephone male with the grey line down his back. I never caught him, and I only saw him once after that day. I haven't noticed any bodies or any fish with the same thing so maybe it just healed up on its own.
My wild-caught burdigala male is being really weird. He just glass surfs all day long. His tank has plenty of things for him to do and the female is in there, but he just goes up and down the side and front of the tank. I did have a daughter in with them, but she just kept harassing her mother so had to go back in with the others.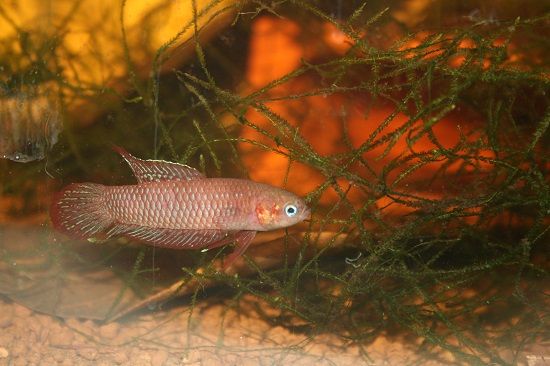 ---
I saw some of those orange killifish at the shop the other day. I wish less then half were dead and the rest were columnaris free though... Too bad cuz they seem like amazing fish.
They are awesome fish. Mine seem to be recovering nicely from the ich, and they are so friendly. Unlike my wilds, they spend most of their time out and about and are always excited to see me (or more likely the food I am carrying over for them).
Killifish do seem to sometimes do really poorly at fish stores. The store I got the original pair of these from had some striatum that were emaciated and nearly dead from dropsy. They had been there for ages and I had been in a couple of times and seen them degrading in quality.
My original male is really fat now. I give up on putting him on a diet.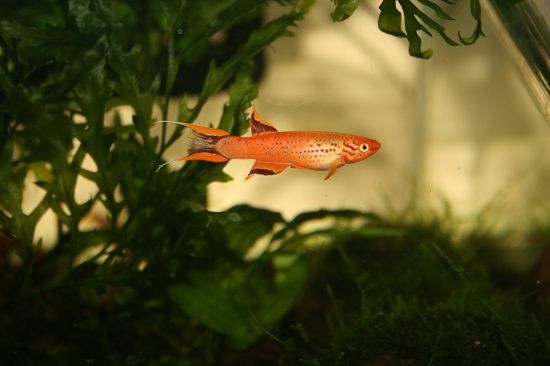 Then these were the juveniles after breakfast this morning.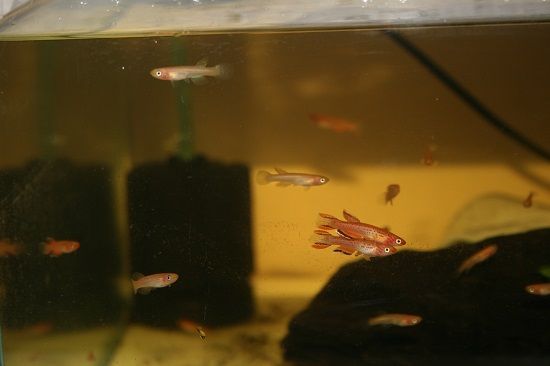 ---
That's too bad. The nicest fish are always the ones that fare the worst at shops...

Just out of curiosity, how much do they usually go for?
Yeah I know. Sad because they also tend to be the ones that don't sell the fastest and so they also have to sit there the longest. I feel bad for wild bettas in most fish stores. Usually they are beaten up, stress-striped to hell and just laying on the bottom breathing heavily.

My pair were $24. I've seen them for more here because they aren't exactly common. Not sure how that would compare to prices in Canada. America always has really cheap fish so I sort of laugh when people are complaining about paying a couple of bucks for a VT.
---
They were 16 or 17 each here. But that was at the pricy store (but that's pretty much the only store that ever brings stuff like that in). I'm sure if there was any actually competition here things would be cheaper...

Americans get it so easy in the fish world lol. If we had 1$ per gallon sales here and cheap fish that you can ship to you for 15$ I would... Well... Have too many fish.
I know! If it was only basically $5 to import fish into the country I would have way more fish than I do from AB and overseas breeders. Here it's like $22-27 per fish and then another $22 to get them shipped to me from Jodi-Lea's.

I'm always surprised there isn't some sort of mandatory quarantine period. Here our fish have to stay with the transhipper for 7 days before being released.
---
I paid almost $90 for the Mahachais, but that including shipping. Our fish are cheaper here because there are large breeding farms in Florida where most of our stores get their livestock year round for dirt cheap.
---
IBC Member
Yeah wilds from Jodi-Lea tend to be in the $70 - $350 (macrostoma) mark. I don't mind paying those kind of prices because her fish are always in top notch condition compared to wilds from fish stores/wholesalers.
Hehe wanted to share with you my persephone female 'Ugly Betty'. She has a really funky topline that you can't see unless you view her from above. It sort of dips in behind her head on either side making her head look bigger than her body.
However, she is full of attitude, and has an IAL at the front of the tank as her territory. Today a male was on it trying to steal her grindals and she told him that was not acceptable behaviour.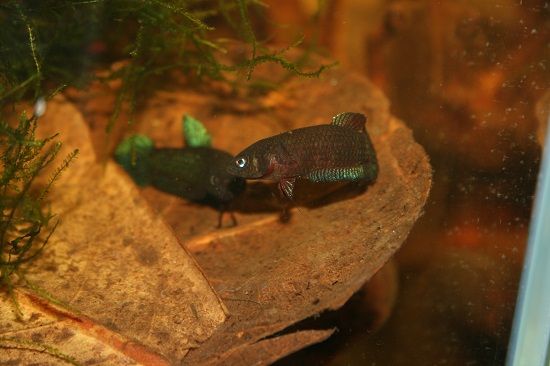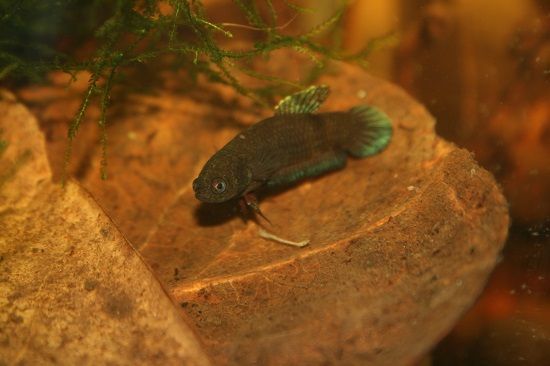 ---
I like ugly Betty!! She's my kind of lady LOL
---
IBC Member