Thanks for the feedback Hallyx. Have you still got your smaragdina (I think that is what it was) male?
Also, if anyone reading this journal has anything they want me to address in a blog entry, please let me know. I have covered a lot of material since it started so I am always open to new ideas, especially coming from those looking at getting into wilds or who want to learn more.
Otherwise, today is going to be a big fish day. Going to switch my B. hendra and B. brownorum tanks around and set up the tank for my misc. fish to go into. Also going to set up my 20L tank for my four burdigala juveniles as they are getting big enough now they don't need to be in a baby size tank.
Also thinking of setting up something like this for my poliaki killifish female and getting her a male for company. Her previous male died and I did notice that they were available at the wholesalers so I may be able to get a replacement fairly cheaply.
http://www.youtube.com/watch?feature...&v=jS2lfModSEA
---
Well I have been having a bit of a rough patch with my fish room at the moment. I'm trying out a formalin/malachite green medication on my rutilans juveniles and their battle with velvet, because at a low pH copper becomes very toxic and I don't want to have to keep exposing them to it.
If this medication works and no one dies from it, I will use it in my couple of other tanks where the fish still have some symptoms of infection.
I must have knocked the plug to my persephone tank heater and the tank was sitting on a chilly 20 degrees this morning. They are understandably looking lethargic, and if anything happens because of this I will be kicking myself.
In good news, looks like I have a few females in my male dominant burdigala spawn. Hoping this is the case as I want two pairs to keep on and a few females to sell with males to at least recoup some costs.
Mum and dad are getting taken out and put in their own tank. It's too cramped in there now and all the male juveniles are harassing mum and fighting with dad. Just need to save up some money and purchase a couple small pieces of wood to use in their new tank.
Got these photos of two juveniles from that tank sparring. They are so adorable and very tame. They are like a school of piranha when my hand goes in the tank.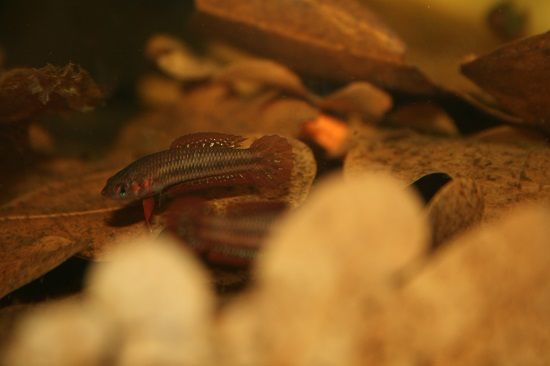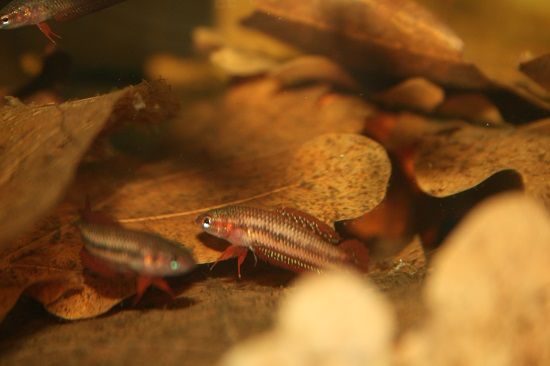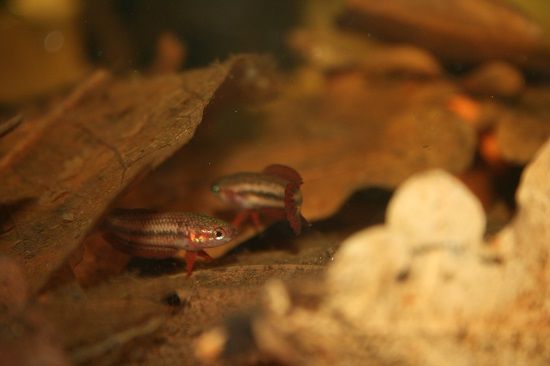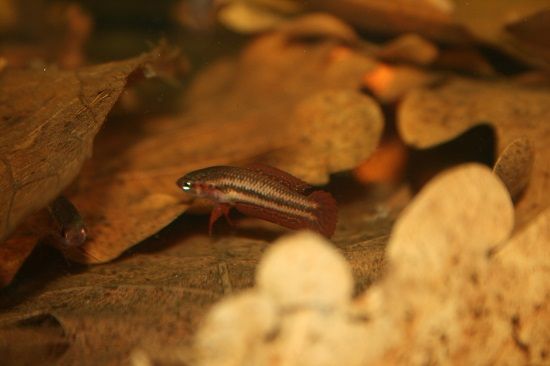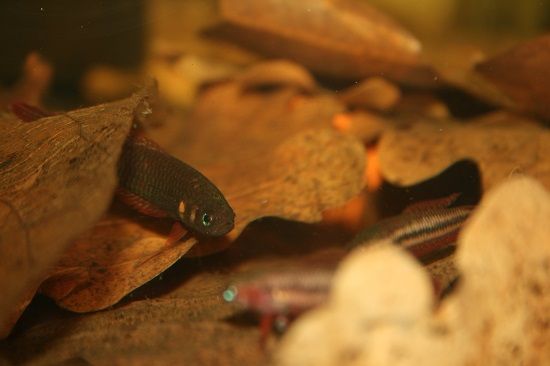 Mum coming over to investigate. She is quite shy so I rarely see her out and about.
---
So awesome! Good luck with the meds...
Banned
Join Date: Aug 2012
Location: Hogwarts
Posts: 2,082
Oi love your wilds! So stunning! Definitely stalking this thread!
I hate velvet. Just when I think I have it licked, it crops up in one of my tanks again. It's ridiculous and bloody hard to spot on these fish because of how strong their natural iridescence is.

Rutilans are looking a lot less clamped up in the medicated water. I have a towel over their tank and have ramped up the temperature to 30 degrees celsius (86 degrees Fahrenheit). This is their second day of treatment and hopefully will finally give these poor juveniles a chance to be healthy again.

And thanks BeautifulBetta. I do love my wilds even if sometimes it is frustrating to the point of tears.
---
---
Last edited by LittleBettaFish; 05-16-2013 at

12:19 AM

. Reason: BB sneaking in a reply while posting
The last picture with mama fish is so darn cute. Good luck with the treatment, LBF. I hope the velvet bites the dust.
---
Haha I think mum will be glad when they have moved out. Several of her sons are nearly big enough to start spawning soon so I think she has been getting heckled a bit lately as I noticed some fin damage.
Here's another juvenile from the same tank.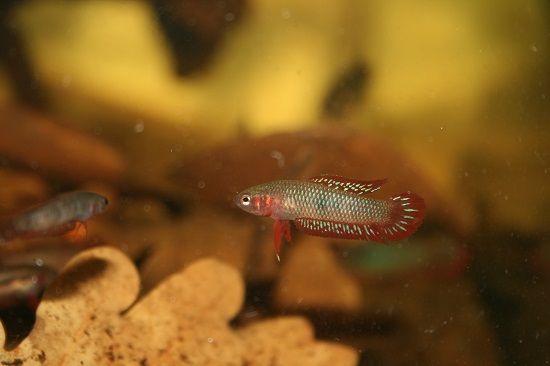 Still very confused as to why both unrelated pairs of B. burdigala have had fry with the dark spots on their sides. None of the adults have them, and it is supposedly a trait only the very similar looking B. uberis has. My captive bred pair is from one of the top wild betta breeders so I doubt he would be incorrect in his identification of them.
Then again, the sons out of my wild-caught male blow him out of the water colour wise. This is about the most colour I get out of the dad.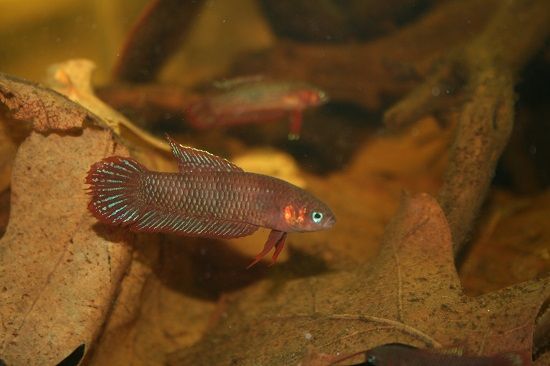 ---
No one seems to have keeled over in the rutilans tank. Water went cloudy as but I was doing a 50% water change today anyway.
They are looking a lot better. The extremely warm water seems to have made them a bit sluggish (they are at 30 degrees when normally they would be around 24) but their colouring is still good and they aren't clamping their fins or scratching themselves from what I could see.
According to the directions on the bottle, I have 2 more days of medication to go. Not sure what to do after that. I think I may just repeat the treatment. I hate the really vague instructions medications seem to give. Like they never mention whether you should be doing water changes or not.
I want to find a store selling a big piece of manzanita that I can hack to pieces and use in a few of my tanks. Like this:
http://www.piscesnaturalproducts.com...0618baccf5.jpg
Unfortunately, only a couple stores sell it and not very cheaply either.
---
Got a few pictures of my 'free-range fry'. These are fry/juveniles that I have not removed from their parents' tank. These fry basically raise themselves. Whoever don't get eaten by their parents or older siblings, survive so only the strongest handful are left. I sometimes throw in BBS or grindals for them to feed on, but usually the only food is whatever they can forage (my tanks can usually comfortably support at least 10-20 growing fry for quite a while).
This was a spur of the moment photo shoot, so glass is not clean. Also, it is incredibly hard to capture good photos of fry in tanks with so many places to hide and other fish harassing them.
B. burdigala (captive bred parents so not same tank as the above photos)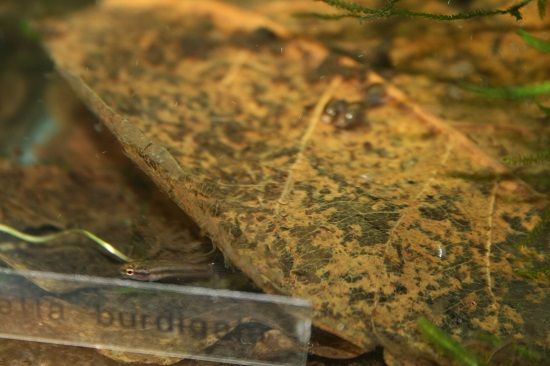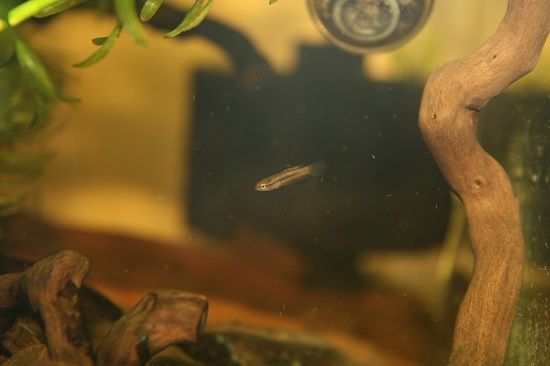 B. hendra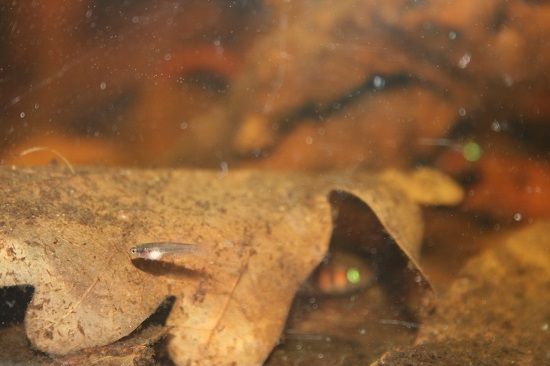 Parent spying in background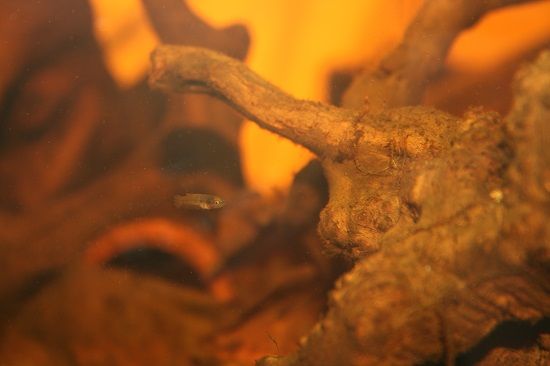 B. burdigala (wild-caught parents)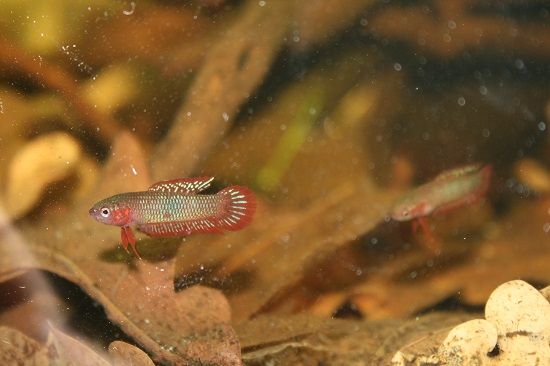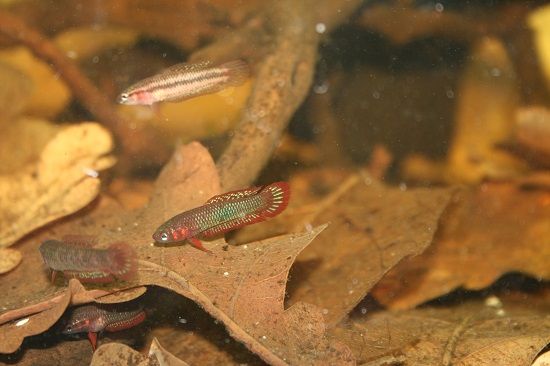 ---
I've been reading through your amazing thread (still a long way to go before I'm caught up to these ADORABLE baby pictures you just posted!), and just wanted to let you know that you have a new devoted fan! I found you when a few members pointed me in your direction after hearing me babble about B. channoides. . . I've fallen madly in love with them, and am thrilled to find someone with the hands-on experience who is so willing to share. This thread is just incredible, and your dedication is astounding. Thank you SO much for taking the time to put all of this up! I've learned so much from the bit I've seen here already, though I'm nowhere near ready to bring any new fish home right now - I still have a LOT to learn. . .

Great thread, great shots, great job. . . and thank you so much for all of these wonderful postings!