Member
Join Date: Apr 2013
Posts: 251
Wow all of your fish are so beautiful and you seem very knowledgable on wild bettas and their care! A lot of people seem to think that all wild bettas are dull, colorless and boring little fish- your thread sure proves this to be incorrect. May I ask what camera you are using? (apologies if this has already been mentioned, so far I've only just gone back in this thread about ten pages or so) Also if you are looking for film canisters, you might be able to find people selling some on a site like Etsy or Ebay.
Thanks. This is the main reason for this thread. There are so many species of wild betta in existence and I feel it is a real disservice to the fish that they are cast in such a negative light in comparison to splendens. In fact I was actually going to write a blog entry about that very point as it is a major pet peeve of mine.

I use my mum's Canon Eos. I basically just use the close-up function and automatic focus and away I go.

At last count I actually had around 50 film canisters. The wife of my mum's second cousin is on a diabetes medication trial and the medication is light sensitive and kept in what are basically film canisters. She has been collecting them for me and now I have a whole bag of them in my wardrobe.

The wilds do love them. As soon as I put them into a tank I generally get a nest built.
---
My brownorum were putting on a show this morning while they ate a breakfast of mosquito larvae. The male is just spectacular. This is why brownorum are going to be one of the handful of species I am going to focus on out of all my wilds. The aim will be to have the original pair with an extra two or three pairs that I use for breeding. They will all be kept in separate tanks to avoid cross-contamination and I am hoping I can get a line going beyond the F1 generation.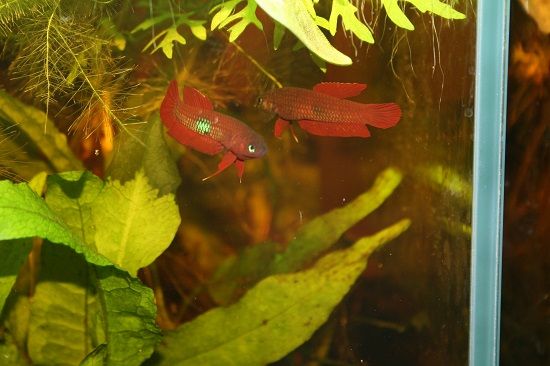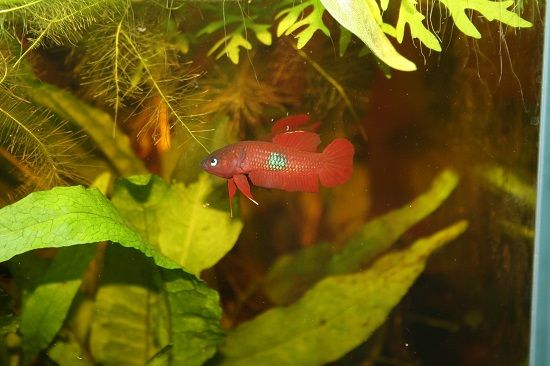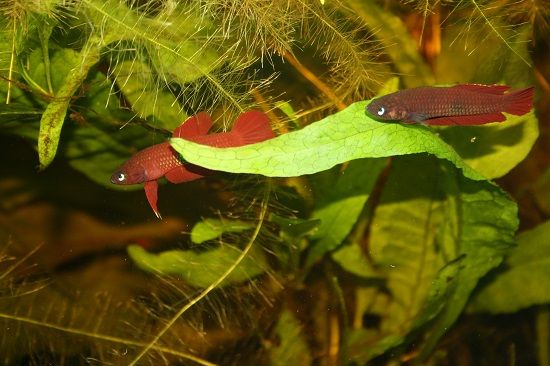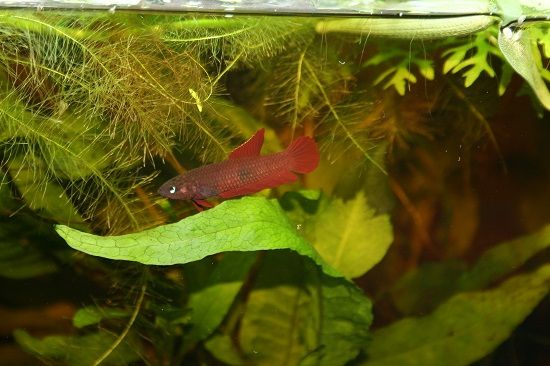 Hendra aren't going to be a part of this species focus. However, I will be keeping on a pair of fry to have as back-ups for the parents. When I was taking the first photo I didn't even see the fry there until I uploaded it onto my computer.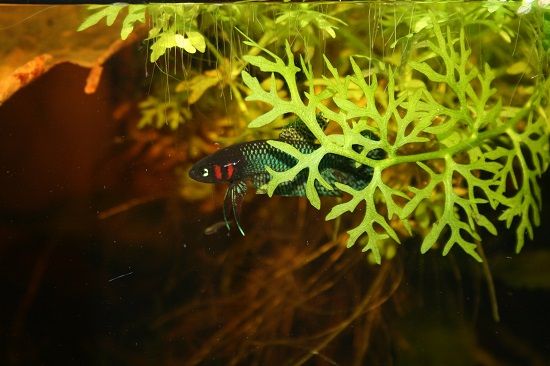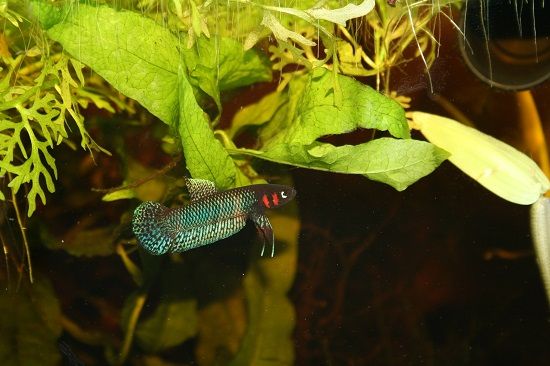 At this point, I am really happy with how these three 'new' pairs are going. I'm hoping that I was right in thinking the velvet is confined to those tanks previously infected and that by following proper quarantine and purchasing from Jodi-Lea exclusively, I can avoid future issues with the parasite. It's a shame I won't ever be able to attempt a spawn with my rutilans sp. cf. green but as I am still dealing with a recent flare-up, it is just not a risk I am willing to take.
I am not sure if I posted this previously but I have decided to offload my coccina trio and eventually replace them with a wild-caught pair or a pair bred by someone like Hermanus whenever they next become available. They were sick when I got them, and I just don't think that helps their immune system later on even if the initial problem is cured. I'd rather with the healthiest stock I can source from day one.
I've realised it's foolish trying to have the biggest collection of coccina complex species in the shortest space of time. It's not a competition. More important to me nowadays, is that I work within the boundaries of my limitations, and focus on purchasing stock that I know has come from reputable sources.
---
"A man's gotta recognize his limitations."
~~ Dirty Harry Callahan (Clint Eastwood)
At the moment those limitations are money and space. I was hoping I'd win the 70 million dollar lottery the other day but no luck there. Then I could have just paid Jodi-Lea a substantial fee to hunt down and source me pairs of wild bettas and liquorice gourami to go in my custom built fish room.
I am supposed to be moving my empty fish tanks out into the cubby house but taking photos of my fish is a lot more fun.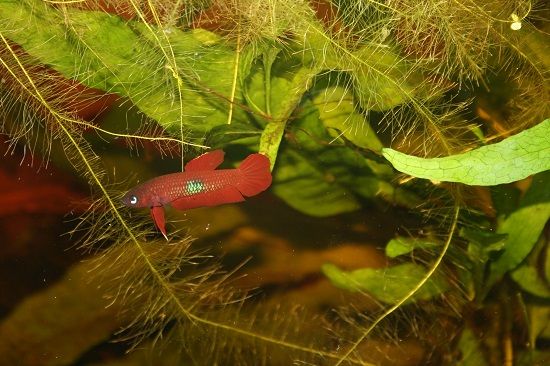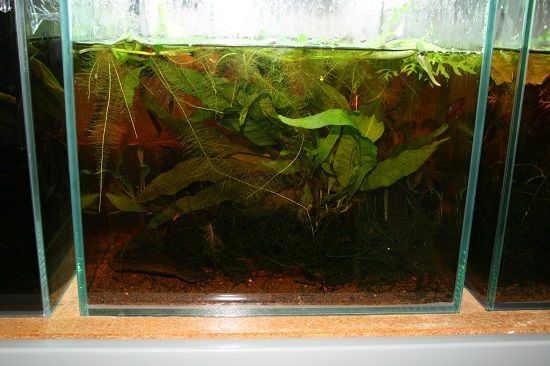 Brownorum tank with hendra tank on right.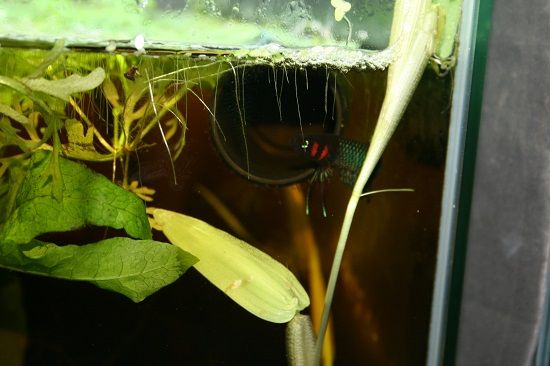 He has a whole lot of fry in there that just hatched yesterday
---
Well I don't think my miniopinna were on the December shipment. I'm going to contact Jodi-Lea today and see if she has them, and if not I'll contact the seller and tell him I've paid all my import fees already and that the pair can go on the next shipment into Oz (I assume it will be mid to end of January)
However, I don't really mind. Their tank is nowhere near ready. I haven't soaked the wood, and the peat moss and glass developed this clear slime over it because I accidentally left the rooibos tea bags in there for a while without any water movement. So today or tomorrow I'm going to strip out the peat moss, empty the tank out, give everything a rinse, and then set it up properly.
My two heaters and extra airline tubing arrived, so yesterday I went out and got a 13L bucket from our local hardware store and I'm going to use this and one of the heaters to age water in for my sp. apiapi, hendra and brownorum tanks. I've been meaning to do this for ages now but didn't have the money to pay for online purchases.
My unimaculata adults are not looking very well, but their fry are thriving. I'm hoping that the treatment works or at least suppresses the velvet to a stage where the fish can remain otherwise healthy. My rutilans sp. cf. green seem to be slowly recovering. At this point I am going to probably keep both tanks in treatment until the end of January.
Having these three new pairs reminds me of what it was like before all these problems with velvet, and why I originally got into the hobby. I will never forget the day I had to sit there and systematically cull a whole tank full of juveniles and sub-adults because I knew they were never going to recover.
Anyway, here are a few photos I took of my biggest brownorum fry yesterday. I believe one of them is starting to develop a blotch on its side. Having never actually reared fry from this species to adulthood, it is going to be a first for me!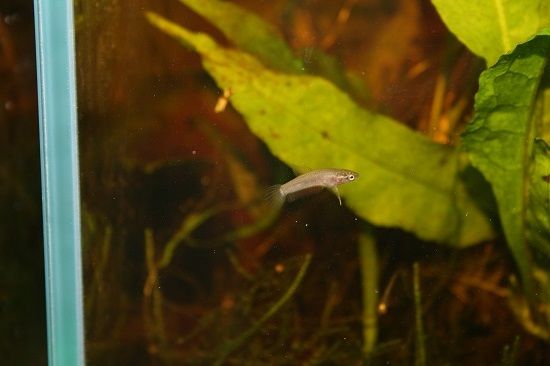 I think the male has been working on a nest (of course in the one film canister that I can't look into) and so I am wondering if there might not be some fry free-swimming by Christmas day.
---
My hendra male has been quite aggressive towards the female because he is guarding a nest of fry. The poor female is looking rather battered but she usually gets in a few bites of her own during courtship.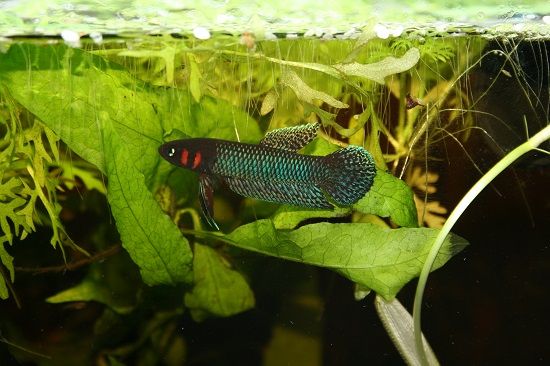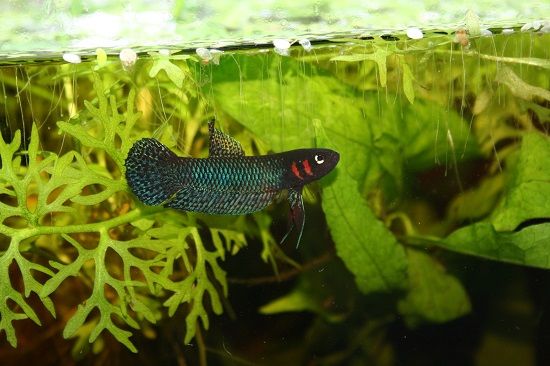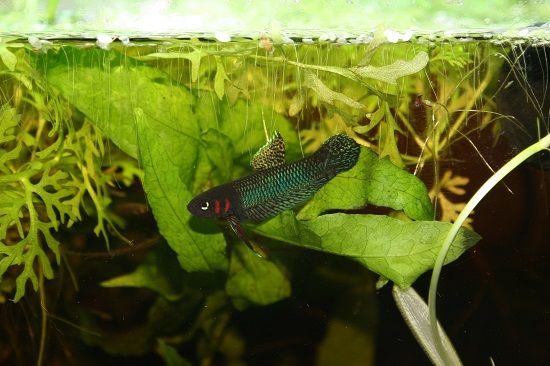 Then here is the brownorum fry that I believe has its lateral spot coming through. I think it's the darker spot on its side.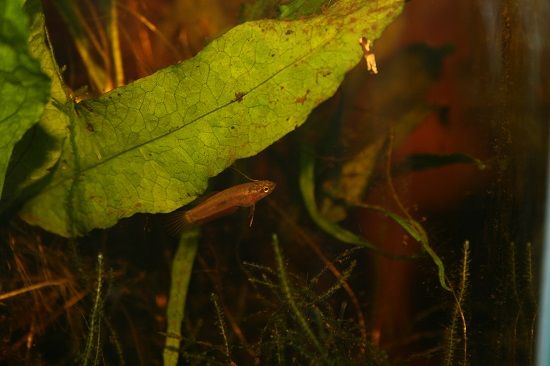 ---
Your fish are so beautiful!
Thanks PetMania. Hopefully over the next few months I can replace my lost stock and have photos that aren't just of the same three pairs.
My rutilans sp. cf. green are starting to look better. Most of them have unclamped their fins and their colouring has returned to normal. They are actively eating now, and the sores caused by the irritation of the parasite are healing up. I can still see the velvet on them, but I'm hoping the treatment will start to weaken it and let them start to fight back. If I can get this cured I am going to darken their water right up (I don't want to drop the pH too low due to the copper in the medication), chuck a nice big piece of goldvine in their tank and let them live out their remaining years here with me.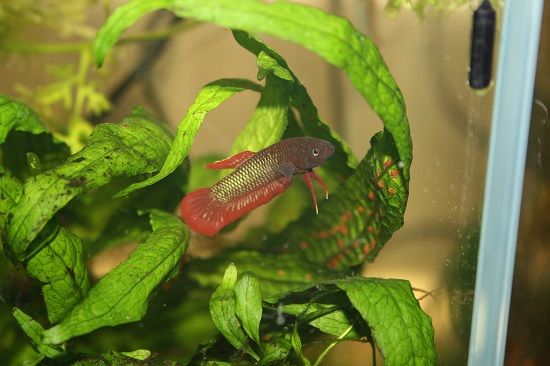 I really regret that I won't be able to get any further spawnings from this group, as this is such a lovely species and the ability to mouthbrood in a predominately bubblenesting complex is so unique.
Unfortunately, my female unimaculata is in really bad shape. I was concerned about her male but all his colour has returned and he was eating alongside his fry this morning. She is very clamped, floats at the surface, and is very slow to respond to outside stimuli. Since I bred her and it's only early days in the treatment I am not going to make any serious decisions yet. However, if her condition doesn't improve over the next couple of weeks it may be kinder to euthanise her.
---
it's easy to see why you are so enthusiastic about your Brownorum.

But I must say I am thoroughly enchanted by your Hendra. I'd love to have a couple of those.