My hendra pair look so much happier now I moved their juveniles out into a separate tank. One of their offspring has a deformed eye but since it survived this long without intervention I thought I may as well let it live.
Got the great news that my stiktos pair were sent out today so they should be arriving tomorrow. Crossing all my fingers and toes that they arrive okay. I thought I'd paid the poor transhipper, but turns out that I had put all the money into the wrong paypal account.
My killifish fry are doing fine. There is six that I can see, plus some eyed up eggs. I also collected around a dozen more eggs from the mop and have them bubbling away in a separate container.
Now I feel torn. One part of me loves my wild bettas, but another part of me wants to just sell the whole lot of them because lately it seems I have had nothing but trouble.
The fry/juveniles seem really prone to coming down with velvet/ich and since my pairs spawn quite frequently I am always afraid I am going to start an outbreak in my thus far uninfected tanks.
At the moment, my killifish just seem so much easier. I do a couple small water changes a week, and they are thriving. Plus it takes ages for the eggs to hatch so I can get myself prepared properly.
Anyway, enough moaning, here are some pictures of my uberis fry. They have whatever external parasite it is that runs rampant through all my grow-outs, but they are doing fine apart from that. Got a heck of a lot of males in this group.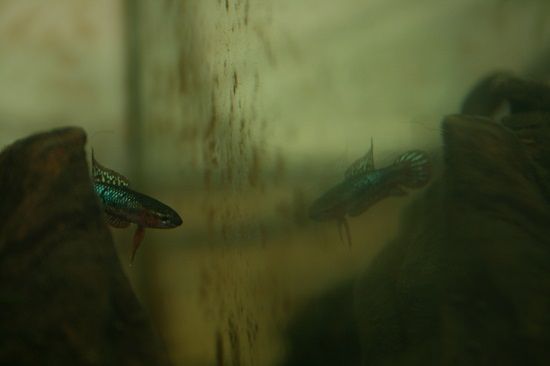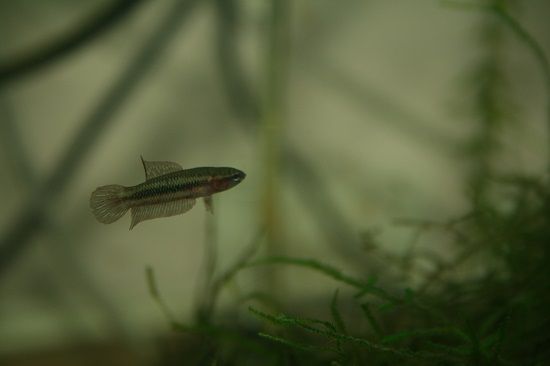 Then here are some better snaps of my male and female australe.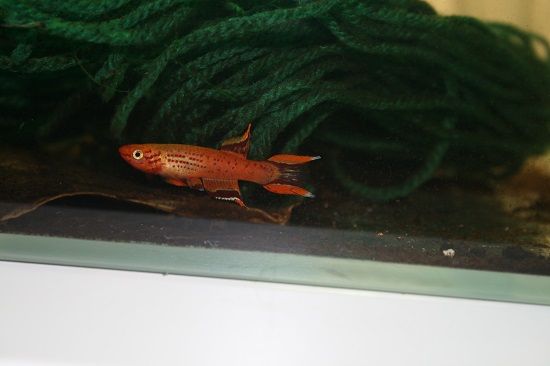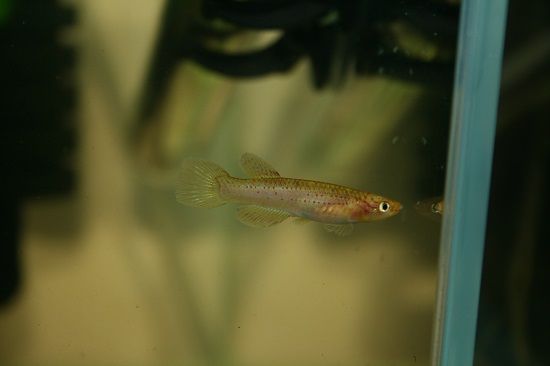 ---
My stiktos pair arrived in perfect health and condition. Unfortunately, their temporary tank is quite bare and I think it's spooking the male. Along with blackworms and some brine shrimp, I am planning on getting a couple of clumps of java moss from the fish store tomorrow.
Except for the infected tanks, all my wilds are doing fine. I had a delivery of IAL the other day and so I put some in every tank with some oak leaves and that has kept everyone busy. I have been meaning to get pictures but it makes it hard because it's winter now and my bedroom is quite dark and if I put a light over the tanks all my fish go down into the leaf litter.
I do however, have some photos of my killifish male and his fry. I have counted seven fry and they are all eating MWs at this point.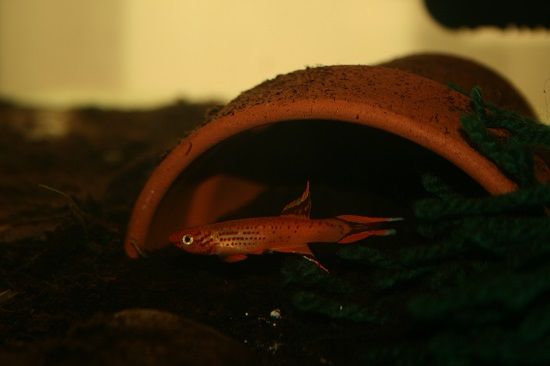 In his spawning mop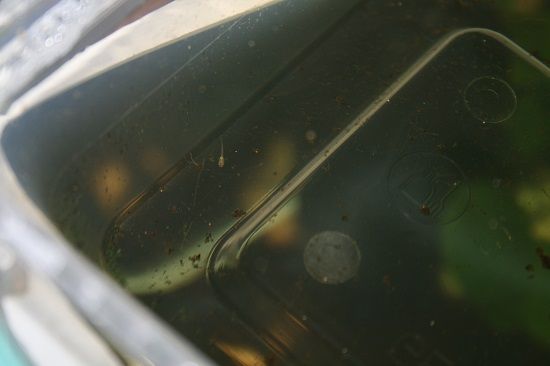 As you can see the fry are pretty tiny so I am being very conservative at this point in time with water changes and water quality.
---
Those fry are too cute!

Best of luck!
Thanks. Never had much luck raising killifish fry. I had a couple that jumped out when they started getting bigger and then I had to euthanise this one I bred due to disease.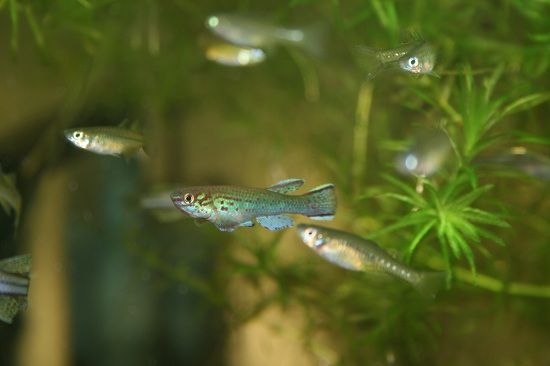 I am just hoping I can get this seven through the next couple of weeks.
---
They're looking great!
---
"Animals are reliable, many full of love, true in their affections, predictable in their actions, grateful and loyal." ~Alfred A. Montapert
My Bettas:
Dude-Male Salamander HMPK & Molly-Female Marble HM
My Goldfish:
Rory
S.I.P. Beta-Blue & Black CT//Dragoon-Dark Copper DSPK//
Merlin-Red VT//Raku-Multi-Colored CT
My Journal
Sold my home bred trio of Betta uberis to a girl I know from another forum today. Was sad to see them go, but it gives me one less tank to clean.
Now I'm trying to shift 20 odd Betta burdigala sub-adults, but so far had no interest locally. I won't ship and I suppose that limits my market.
I have also decided that I am getting out of wild bettas and will be keeping killifish instead. I will be keeping my mixed sex groups/pairs of wild bettas as I couldn't part with any of my current adults, but I will not be making any special effort to raise any fry that might be born.
I am just sick to death of all the problems I seem to have with the wild betta fry/juveniles and I am finding my australe pair to be a heap of fun. They are also much easier to photograph than my wild bettas!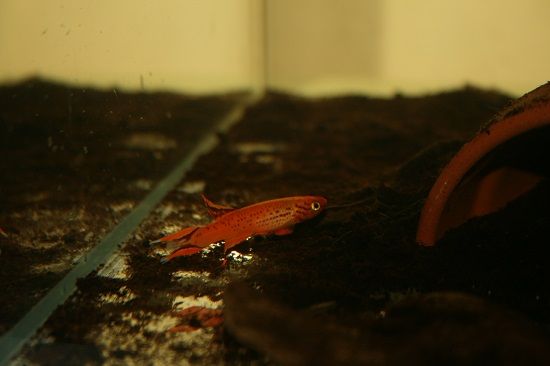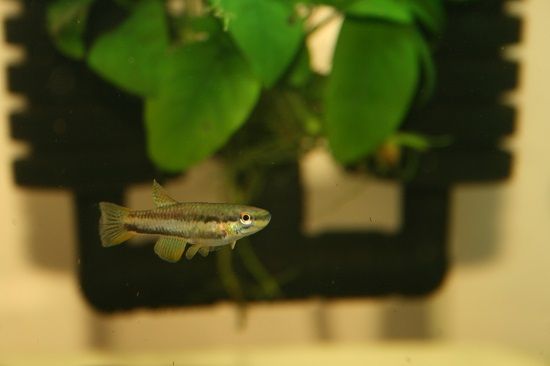 Poor female really needs a male but no one has any of this species in stock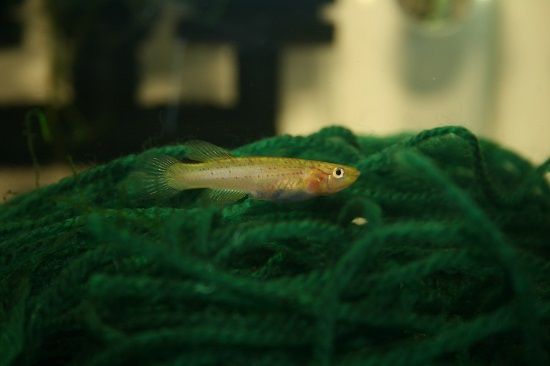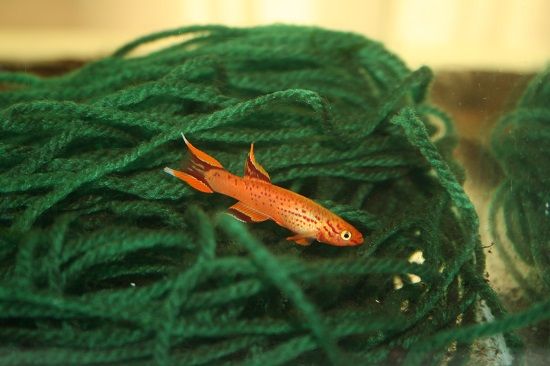 Their fry are growing really well. I added a tiny bit of java moss and some peat to the container and they seem to be enjoying it.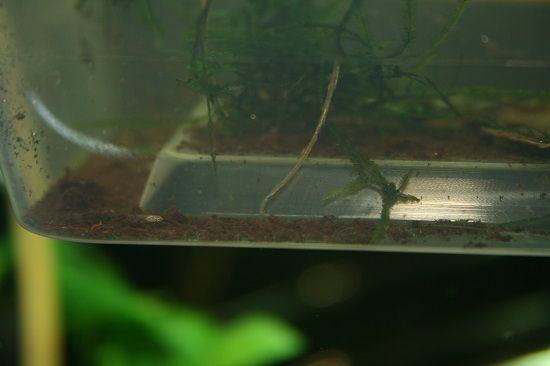 I can't wait until they are big enough to sex properly.
---
Well, have been making the effort to spend some time with my wilds again and am feeling less overwhelmed when I realise it's only a couple of tanks out of around 14-15 that I have problems with. However, I still won't be purposefully breeding wilds in the future and will be selling/giving away any fry that I am raising now once I get them healthy and at a sellable size.

I also got some really nice photos of my wild bettas the other day and my stupid camera ran out of batteries so I am going to have to charge it and upload them.

My killifish and fry are still going swimmingly. The fry are obviously growing, and the dozen or so eggs I collected in a separate container are starting to eye up. So looks like more A. australe fry are coming in the near future. It's really neat watching the whole process of the fry developing within the egg. It's also nice to have some time between collecting the eggs and the fry hatching to get everything prepared.
---
Had a busy day fish wise. Emptied and cleaned out several tanks that were just sitting on my bedroom floor and moved all of my burdigala, uberis and hendra juveniles/fry/sub-adults into a single 2ft tank.
Then I had to do water changes on my other 13 tanks.
I have also run into the problem with breeding fish that are really a niche market (my wilds) in that I am finding it difficult to move my 20 odd burdigala on to new homes. Thinking I might just take them down to my LFS and see if I can't trade them in for supplies. Selling some for cash would have been nice though.
Have some exciting news in that the dozen or so eggs I collected from my killifish have started hatching. Their siblings are doing really well, and I am hoping that I can get a majority of this latest batch to hatch. Then I can start collecting more eggs.
Took these shots of my juveniles before I moved them all in together. You can't see in the photos but they are covered in ich again. Very aggravating to say the least.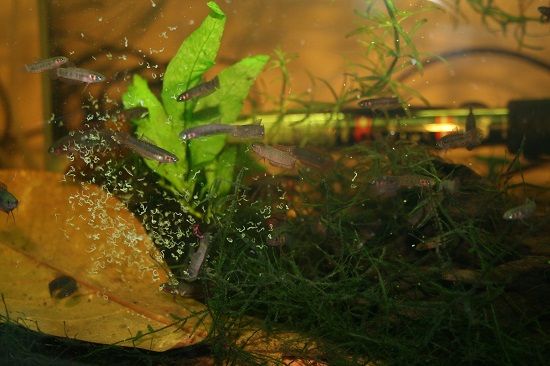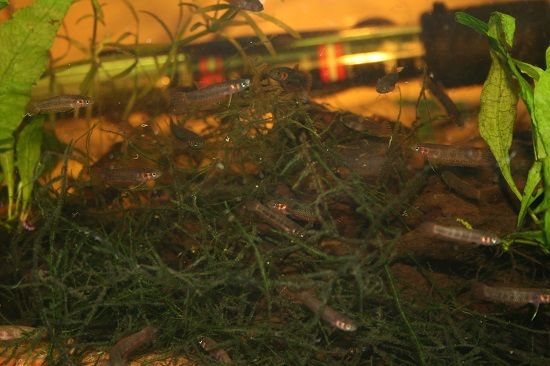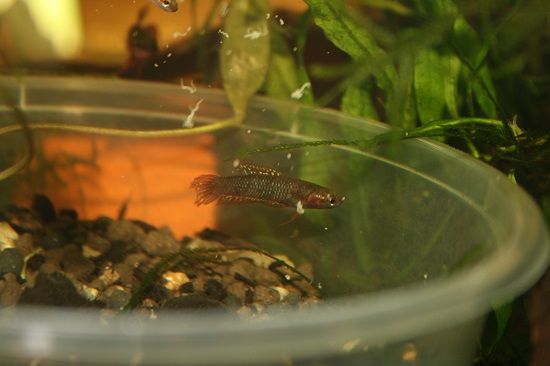 ---
Just catching up over here. . . you are one busy girl! I can't imagine keeping up with so many tanks, don't know how you do it! They're all so lovely, though!
Banned
Join Date: Jul 2008
Location: Central Texas
Posts: 27,607
How many species of wilds do you breed?