Wild Betta Journal
---
I do have a blog already, but I thought this could be more for the day-to-day lives of my fish.
To start with, here are some pictures of my B. burdigala juveniles out of captive bred parents. There are four of them. One is really small and I can't sex, but the others look like two females and a male. They have two older sisters, and all of them will be staying here with me rather than being sold on.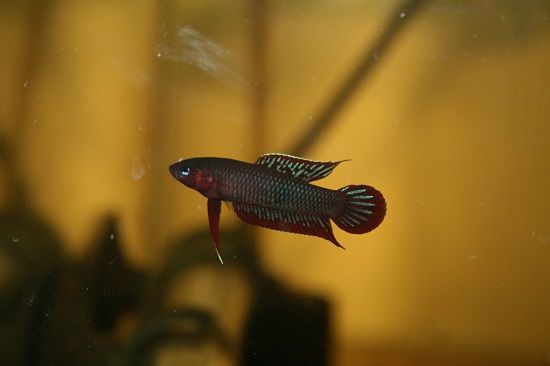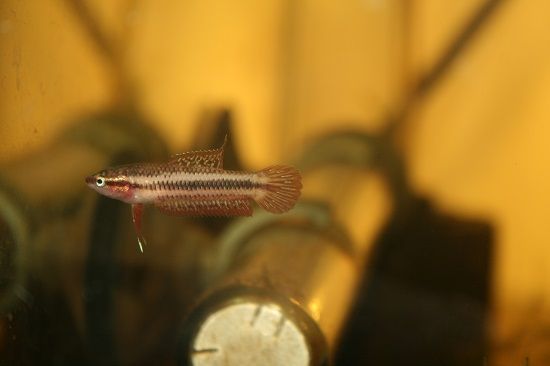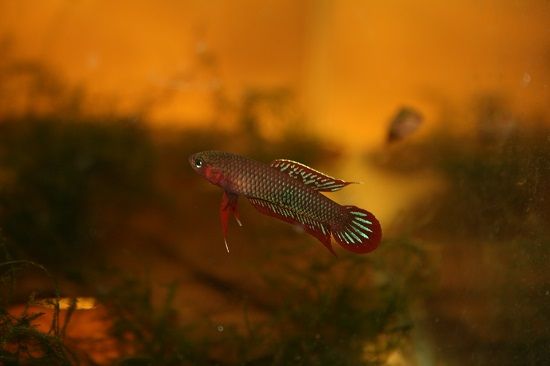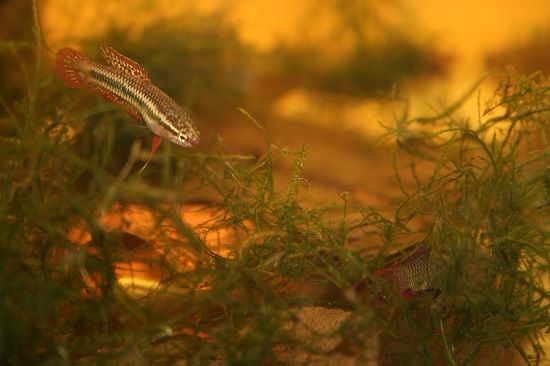 Currently have no spawns going at the moment. I don't mind as I have at least 100 odd fry/juveniles growing out in my tanks.
I have two tanks under treatment for velvet. One houses some juveniles (I think it is the slowest growing species in the world) and the other some juveniles and their parents. Hoping to get rid of this frustrating parasite over the next week to give my fish some relief.
Going to be doing a big overhaul of my tanks in the next week. I am going to clean most of them out and get a proper headcount on how many fry/juveniles I have still in with their parents.
Wish I could get my brownorum female to stop eating their eggs while they are spawning. The male is a very lousy father and whatever eggs survive he stops guarding and lets her get in with them. I think I am never going to get any surviving fry from this species!
Hoping to get my hands on a pair of B. coccina before the year is out, but think my chances are slim. I wish wild bettas were as easy to source as splendens are. It seems I always like fish that are either horribly expensive or incredibly hard to find.
If anyone has any questions about wild bettas feel free to post them here. I have kept over 15 species and bred many of them, so do have some personal experience.
---
Those fish look really cool. Love the last picture especially, with the one fish just peeking out of the bit of vegetation.

How many species of wild species do you have currently?
Haha yeah I really like these three. They are very friendly and don't act at all shy or scared when I am around. I am hoping the fourth one I rarely see is a female as well as then I could have two harems of burdigala going.

I am only focused on one complex/group of wild bettas now. The coccina complex. I currently have seven species from that complex. I think there are only 11 species in total, but two are practically impossible for me to get my hands on.

Ideally I want male/female pairs of B. tussyae (only have one that I bred myself) and B. coccina to finish my collection. If the other two species fell into my lap I would not complain, but it is very unlikely.
---
Haha I think I need more photos to warrant stalker posts. Unfortunately, I have to wait until this afternoon when my tanks are cleaned and the afternoon light comes in so my flash stops blinding everyone.
---
What's the air pump you use called?

Looking forward to more pics!
Got some photos of my B. persephone males sparring. I've been noticing a few torn fins so going to be adding in some more floating plants, caves and wood for the weaker males to hide in. Females are plump and have been chasing each other and the males around, but just don't have space at the moment to separate a pair out.
Thinking of selling/giving away my strohi pair as I am not doing anything with them and I need the space now with all my fry growing out.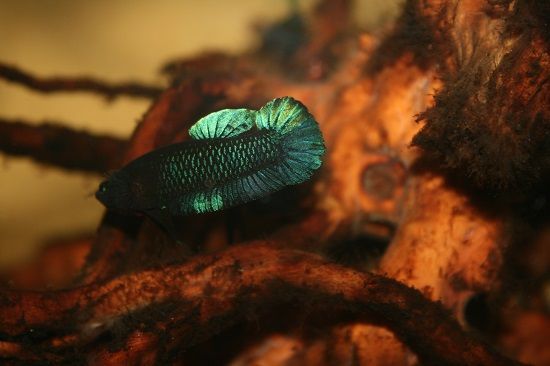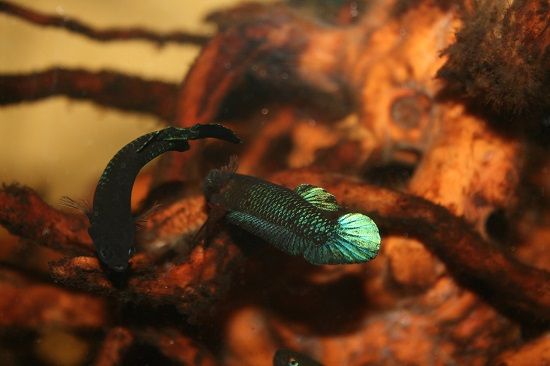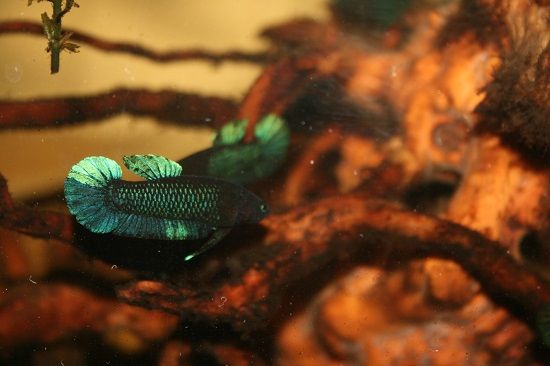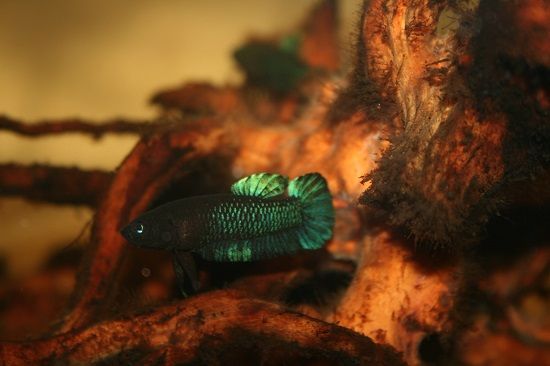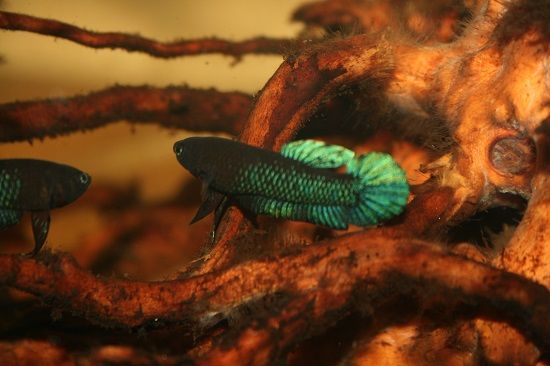 I don't think there is any betta that can touch the beauty of a fully coloured up B. persephone male. The blue is just unreal when the sunlight hits it.
I do however, need to clean my glass.
---
Those fins are the most gorgeous shade of green blue. Your setups bring out your fish's naturual colour so much.
Yeah, they are not very aesthetically pleasing but the fish seem to like them and that is what is important. Did a bit of tank maintenance on a couple of the tanks yesterday so they are looking slightly better.
Decided to sell my Betta strohi pair. I just no longer have the room for them with all my fry growing out and they have been fairly ignored where they are downstairs. Hoping someone local wants them as they are a full-sized breeding pair and they have spawned in the past (except male swallowed his eggs). I want to focus solely on the coccina complex now.
My poor rutilans juveniles look like crap because they have been scratching themselves raw from the velvet. Going to put some Aquarium salt in as well, because based on prior experience these kind of wounds can cause nasty secondary infections.
Just purchased two of these for my B. persephone tank. I am hoping that the weaker males who usually stay around the bottom of the tank will use them. Although they might be like their parents and decide to spawn in one of these (my male persephone used to nest in a piece of PVC pipe).
http://www.thetechden.com.au/D_Shape...g_Log_p/d1.htm
I want my new fish racks (getting them once the renovations downstairs are finished) to look similar to this. I am sick of being able to see all the cords and equipment in my current set-up.
(not my image obviously)
Going to boil up some more peat moss and sphagnum moss for my tanks. I have to go to my dad's this weekend and get some more oak leaves from the oak tree he has. They seem to last a surprising amount of time before disintegrating and my fish like the cover they provide.
---
| | |
| --- | --- |
| The Following User Says Thank You to LittleBettaFish For This Useful Post: | |