The life of Copper and Gary
---
So I decided that I need to pass my extra time (seriously I have wayyy to much time on my hands) by starting a journal. Not just any journal but a journal from a bettas POV ... yeah... way too much time on my hands...
Let's start with Copper(might change name to Cooper)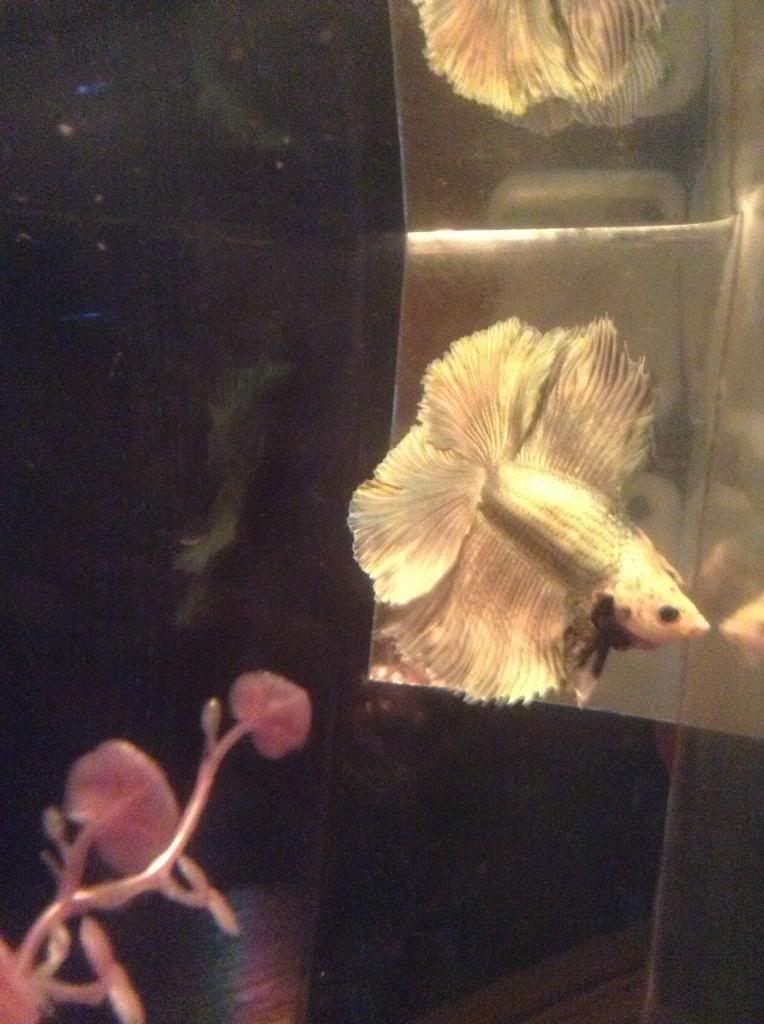 Hey everyone!!! I would like to begin my story the day my most recent mom recieved me.
Gosh was it stressful and frustrating being put in a stupid bag and dark room again...and then suddenly... THERE WAS LIGHT!! I was sooo happy that new mom finally rescued me from that dreadful situation! She carefully picked up my bag and examined me. I only assumed she was making sure I was ok. "Aw, your so flippin pretty!" she had exclaimed. She immediately carried me (in the stupid bag) and settled me into a bigger area of water. I looked around and found it to be a very nice place! There was sooo much water and even pretty rocks and flowers for me to hide in. I couldn't wait to be put in. FINALLY momma set me free and I got to stretch my fins out and show off as I swam around my tank investigating every square inch of my new home.
I settled right in and was so happy I started making my very own bubble nest.
A little time has passed since then and I am still a very happy fish!!
~end~
Banned
Join Date: Jul 2008
Location: Central Texas
Posts: 27,607
Copper/Cooper is very pretty.
Copper is very handsome!
---
"Animals are reliable, many full of love, true in their affections, predictable in their actions, grateful and loyal." ~Alfred A. Montapert
My Bettas:
Dude-Male Salamander HMPK & Molly-Female Marble HM
My Goldfish:
Rory
S.I.P. Beta-Blue & Black CT//Dragoon-Dark Copper DSPK//
Merlin-Red VT//Raku-Multi-Colored CT
My Journal
Thanks so much. Copper was a gift from a friend on here :D