Theta's General Journal
---
To include updates on all of my pets and general stuff. I figured I should keep track of everything, so I'll start off with this.


Sorority:
Fish fingers -red tailed CT
Strawberry -red tailed CT
Halloween -mustard gas CT
Hella -blue plakat

4 petco baby bettas- so far unnamed (one may be male)
1 adult possibly male 'female betta' (also has a really awkward long body and blows bubbles)

Many, many girls who have passed. SIP,
Custard, Chilli, Mini, Queen, Prince, Nippy, Nom, Red, Marbles, and Juniper.


Boys:
Shota-chan -pinkish marble delta
Google -purple half moon double tail
Blueberry -pale purple/blue EE
Spike -black and blue CT

Other fish:
3 lonely neon tetras (they need some friends soon)

Other pets:
5 indoor cats
5 rescue outdoor/stray cats
1 baby corn snake
2 Madagascar hissing roaches
76392028447389102 bladder snails (in their own tank fortunately, none in my aquariums)


Some species fail to thrive in my tanks. This is especially obvious in livebearers such as swords and guppies. I've never had a guppy or sword stay alive in my super soft water here.
I did have otos, however my tanks were infected with columnaris, and due to the cycle suddenly crashing after my fish got sick, my otos did not survive.

The bladder snails came on some plants, and as I'm interested in all animals , I salvaged several snails (I only found three), and all the eggs I could find (three clutches) before I put my plants in pottassium permegeat (sp?) for the night. This was only last week. I now have at least a hundred baby bladder snails, and many more clutches.

My roaches live in one of those small critter keepers from petco, and they've thrived in my warm and humid room. Hoping to see their life cycle soon.

The snake is a recent addition. I have a 45 gallons tank for him/her when it gets big enough, but currently it's in a ten gallon aquarium. It's difficult to sex snakes, so I don't know the gender yet.

Also I have some button quail eggs on the way, ready to be hatched in my incubator. I order a dozen hatching eggs for twelve dollars, and they will arrive around the 5th or 6th.
---
Last edited by ThetaSigma; 05-23-2014 at

03:40 AM

.
I'm actually going to post the first event now. I'll copy and paste from my post in the rant thread.


I'm really disappointed at the moment. My filter strainer is loose on my tetra (whisper?) ex30 that's in my sorority, and it fell off while I was gone. I come back to find six of my poor girls inside the media storage box. Three were dead (all medium sized girls), one was bady injured (my largest girl), and two were petco baby bettas that were still small. Fortunately the babies are doing good, and I think my big girl can recover, but honestly, the strainer has always been loose and it has fallen off before but didn't cause any harm. One girl is also missing, I took apart the filter and checked under decorations, but I can't find her. I hope she's not down in the filter where I can't get her. I'm sure she's dead if she got sucked up. She was medium sized too.

Currently the injured girls are separated and have some triple sulfa in with them due to some scales having been torn off.

It just pisses me off that my filter failed to keep my fish safe. It's now got a nylon stocking around it and rubber banded up above the removal part, so hopefully it doesn't happen again. But still. It's upsetting. It was lacking the usual snap mechanism like my smaller tetra filters too. Talk about major design flaw.

I'll post an update tomorrow if I can remember. Also doing PWC hopefully.
---
Last edited by ThetaSigma; 05-23-2014 at

03:37 AM

.
Good news, all my injured girls are interested in food. Two of them ate micro pellets for breakfast, and one of them is only taking frozen bloodworms. I may culture some brine shrimp to pique her interest.

I'll post pics once I'm on my computer and not my ipod.

I only hope that they didn't sustain any fatal internal damage. I'll be keeping an eye out for pineconing, bloat, floatiness, and feeding issues, but considering they've made it this far, I'm hoping for the best.


In other news, my newest cat, the rescue Zephyrus, will not leave my lap. The others are in the kitchen begging to go outside (weird, because no one is actually in the kitchen except the cats. It's like they're asking the door to open itself.) and the snake is probably getting hungry. Definite drop in activity in the last couple days, despite having a properly set up enclosure and no temp changes. He had been home for five days and it's time to feed him. I'm not sure of the last time he ate.

Button quail eggs will ship on the 1st or 2nd, from Brackenridge Ranch. Hopefully they'll arrive undamaged for the most part.
---
Last edited by ThetaSigma; 05-23-2014 at

12:53 PM

.
You've got quite the menagerie there! I hope your girls recover. It's always sad to lose any sort of animal. Very interested in seeing pictures of your pets!
---
"Animals are reliable, many full of love, true in their affections, predictable in their actions, grateful and loyal." ~Alfred A. Montapert
My Bettas:
Dude-Male Salamander HMPK & Molly-Female Marble HM
My Goldfish:
Rory
S.I.P. Beta-Blue & Black CT//Dragoon-Dark Copper DSPK//
Merlin-Red VT//Raku-Multi-Colored CT
My Journal
I'll show kitty pics first. After all, I have tons of pics of them.
Here's Hecate. She's a tortie. She's probably about three or four now.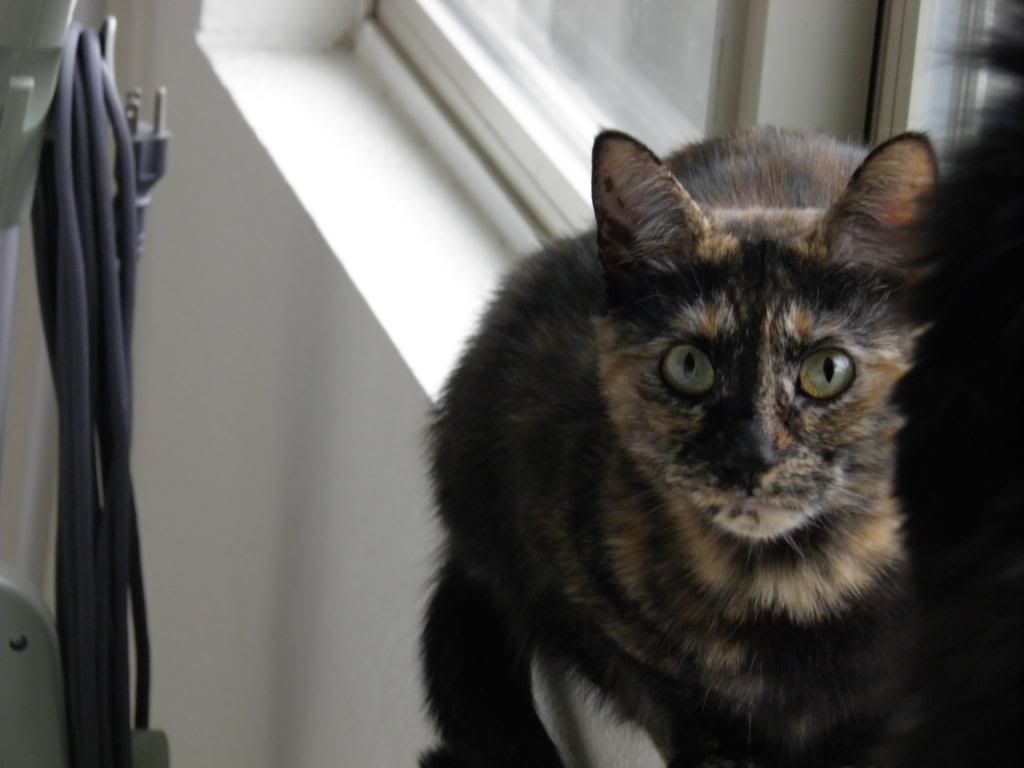 This is Hades, Hecate's brother. We adopted them from the same people. He was a very light buff color when we first got him, but he's darkened up a bit. He is the sweetest kitty, but both him and his sister flail their paws when they're picked up.
This is the newest cat, Zephyrus. He was rescued from the streets about eight months ago. We got him neutered and he lives almost exclusively indoors now.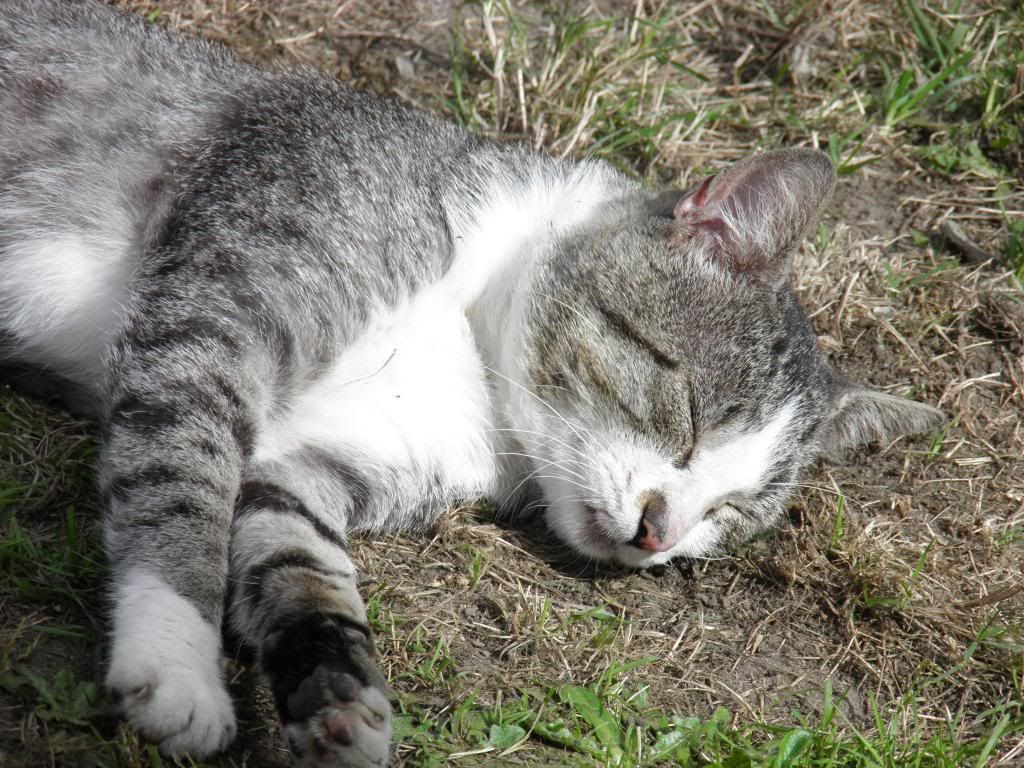 This is Persephone. She's a moody one, but very pretty. Too bad she doesn't like to be picked up. We just look, and respect her boundaries. She's about five or six.
This girl is Eris. She's the oldest cat we have. She's about seven or eight. She loves attention and her meow is always completely silent.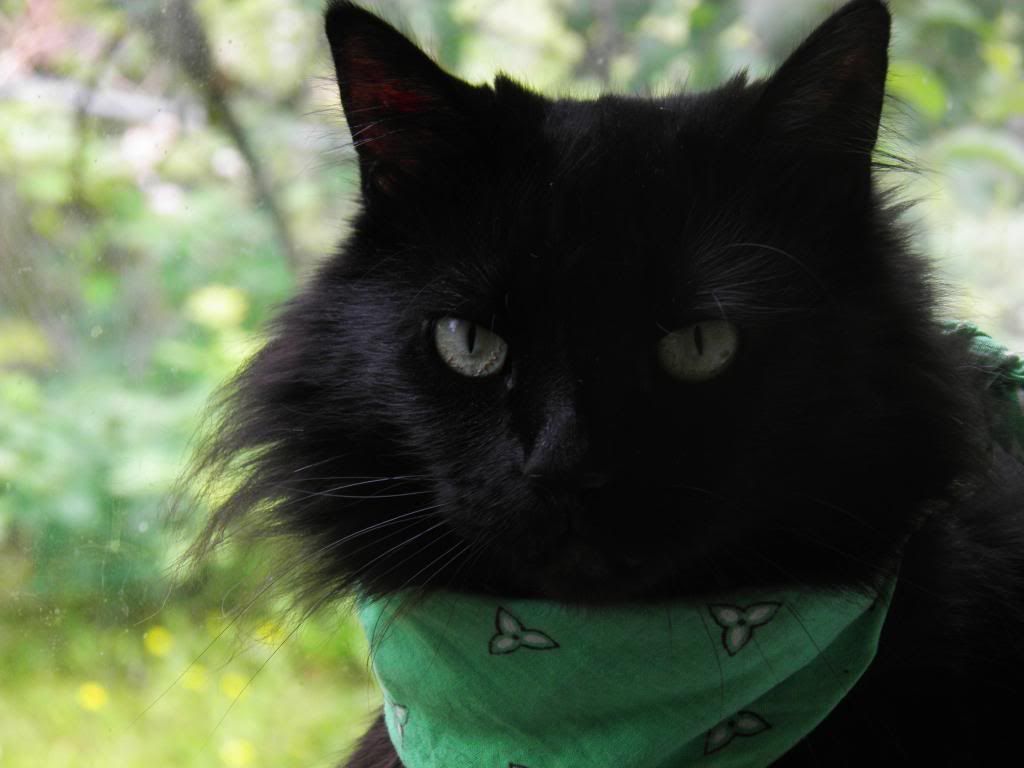 Fed the snake just a few minutes ago. I put him in a large tupperware and fed him a thawed pinky mouse (it was kinda gross). They come in three packs at the PetCo, in the freezer by the frozen fish food and live crickets/mealworms. I used the tupperware so he wouldn't associate food with me opening the tank he's in.

I put him back in the tank after feeding. He's already disappeared under his paper towel bedding. When he's a bit less nervous around me, I'll take some pictures of him.


I'll be leaving Tacoma and heading north to Bothell to do some work for my family today, I'll update as anything interesting occurs, and leave my mom to care for my fish. She's great at it fortunately, and I have written instructions for the three injured girls, bladder snails, the snake, and roaches. I won't return home until the 3rd probably.

Taking the bus this evening, and meeting my dad at Centurylink Stadium where he works. There's a private event going on or something, so I'll have to stick around while he finishes working.

Maybe I'll take some pics of the control room and post them.
Wow! You have a lovely bunch of cats, they're all so pretty!
---
"Animals are reliable, many full of love, true in their affections, predictable in their actions, grateful and loyal." ~Alfred A. Montapert
My Bettas:
Dude-Male Salamander HMPK & Molly-Female Marble HM
My Goldfish:
Rory
S.I.P. Beta-Blue & Black CT//Dragoon-Dark Copper DSPK//
Merlin-Red VT//Raku-Multi-Colored CT
My Journal
Well, the bus is quite crowded because apperently there's a baseball game tonight.
I'll have plenty of pictures in the next few days, but not of my fish.
I am sorry about your sorority and hope all the survivors make a full recovery.

You have gorgeous cats. And, um, roaches too. I love all their names. Will you be documenting the development of the quail eggs (and hopefully future quail chicks)?
---