Next Show.. Texas!!
---
---
Basement Bettas ~ Breeder of Show Bettas
Currently ranked first in 2013-2014 Season
Nationally ranked 3rd in point standings 2011-2012
Nationally ranked 5th in point standings 2012-2013
Regular contributor to Flare!
Co-Founder BettaSource
Banned
Join Date: Jul 2008
Location: Central Texas
Posts: 27,607
Thanks for the info, Sherolyn.
Woot! Best of luck to everyone entering!
This male is just .25 of an inch of to be able to show. Maybe he'll be ready by the CT one or the midlothian one...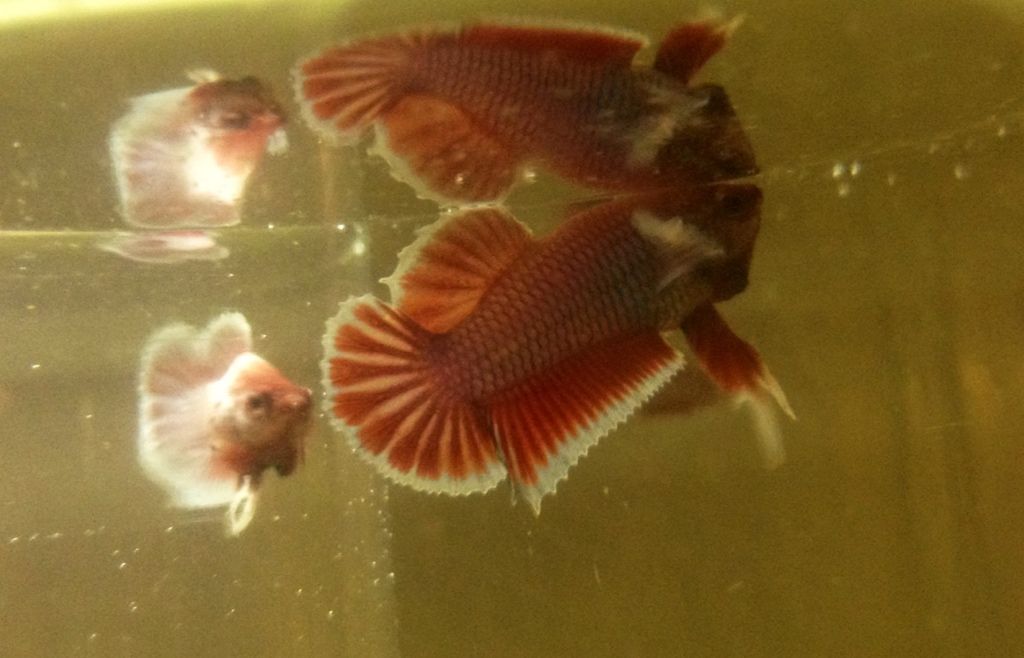 ---
Quote:
Wow, I've never been to a betta show. I sort of just want to go and see everyone's bettas! It's right in my town too.
I would be all over that show were it happening where I was... hopefully when I go back to the U.S., there will be a show nearby.
@Mo: That is one gorgeous fish you have there! I'm envious right now...
Question @BasementBettas: What happens to the fish after the show - are they all sold (either by regular sale or auction) or sent back to the owner?
---
"I want to share something with you: The three little sentences that will get you through life. Number 1: 'Cover for me.' Number 2: 'Oh, good idea, Boss!' Number 3: 'It was like that when I got here.'" (Homer Simpson)
Dii, it depends on what you want to do. you can either have your fish auctioned, mailed back to you, or donate it to the club. Either way you're supposed to provide extra bags (and heat pads if you so desire) and postage for the return trip so any fish unsold will be returned to you or the money you sent for return postage will be returned along with your cut of whatever the fish sold for at auction.

I heard Thursday was the cut off day for receiving fish? Wed. would be kind of early if there's a hiccup in shipping where they disappear in between you and the show for a day, that ends to happen from time to time.

Also i think the fees listed are wrong... I think the IBC set the price for a single entry to $2.00 for this season? correct me if i'm wrong.
ok, but the spreadsheet entry form is hard wired for $2 per entry and i know CBS was $2 for sure