well i went by the lfs today and grabbed a few more stems (moneywort and purple cabomba), I also grabbed a piece of driftwood to make a moss tree. I grabbed stones to make some caves, black foam to make a backing but I havent gotten around to doing those yet. I did however silicone sand onto my exo terra hides: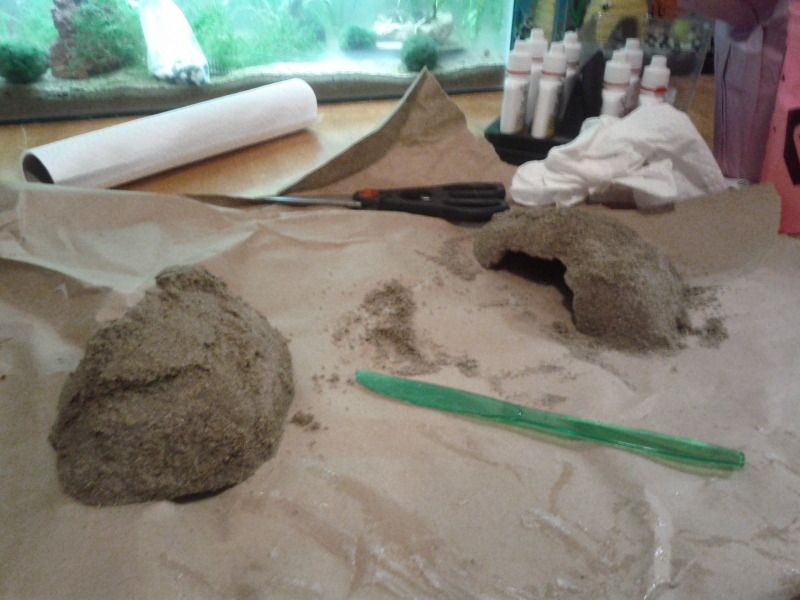 and the tank: its hard to see the new plants because they are in the back/sides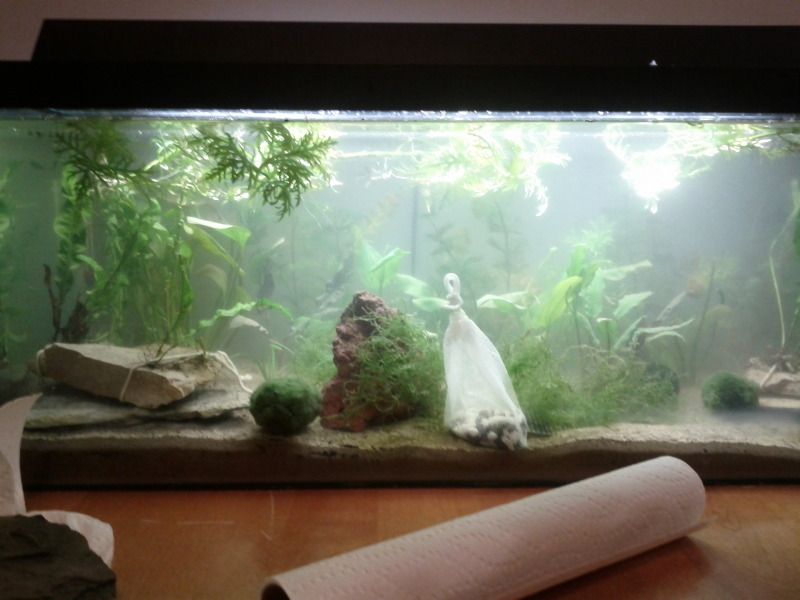 btw i have read those stickies and about a million posts over at the planted tank.net forums :)
Oh about the Exo-Terra decorations. I thought they weren't designed for aquarium use?

Why did you use sand to cover them? You should have should have used diamonds and pearls.
I found a statement from the company saying they were okay, guess I will find out. I want a natural looking tank so shiny things are out, wanted them to blend into the substrate.
Sounds like the tank is coming along, how deep is the sand and how deep is the dirt?
---
15 Gallon NPT
1g no tech bowl in the making
They are both about 1 inch maybe a tad more.
Ah, alright.

Waiting to see what it looks like in a few weeks.
---
15 Gallon NPT
1g no tech bowl in the making
Thanks
I did the tree today and now it has ornaments! Guess I won't need a Christmas tree this year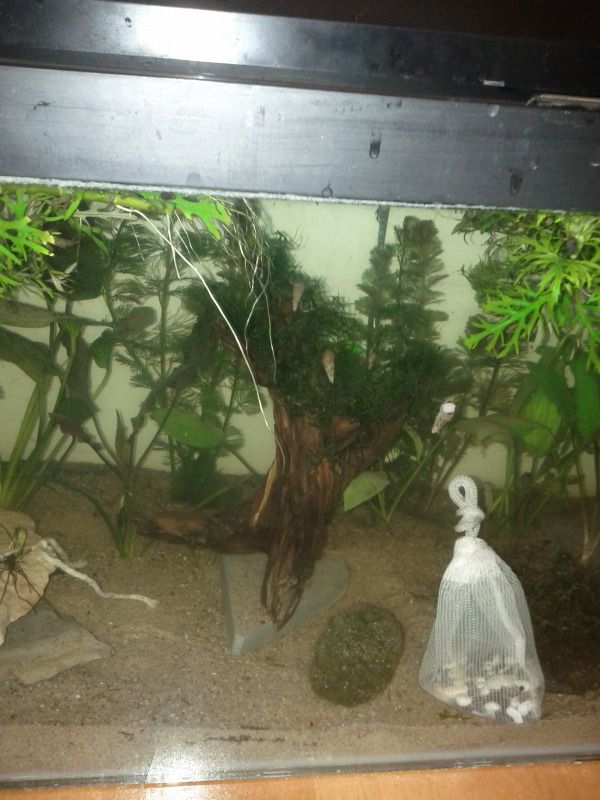 Similar Threads
Thread
Thread Starter
Forum
Replies
Last Post
Planted Tank Pics

Mo

Planted Betta Tanks

80

09-11-2012

11:13 PM