I always forget to ask lol, but what is the bag for?
---
15 Gallon NPT
1g no tech bowl in the making
Just some gravel from an established tank to help seed.
August 2009
was when that response was posted.
I have several exoterra type decorations.
I'll call the company myself to verify. The guys at the PTC & PS stores have told me they're probably not safe to use in a fully submersible environment.
I'm about to sell some of the nicer exoterra type decorations for that very reason.
---
Last edited by MSG; 08-03-2012 at

07:20 AM

.
I decided to call myself, they are made from resin but they don't recommend using them in aquarium... Seems odd to me, I didn't pay much for them so it isn't a big issue. I have a ton of stones to build stuff out of :)
Ooh I wonder if I could finish coating it in silicone to make it safe, it's already halfway covered
What do you guys think of something like this as a centrepiece?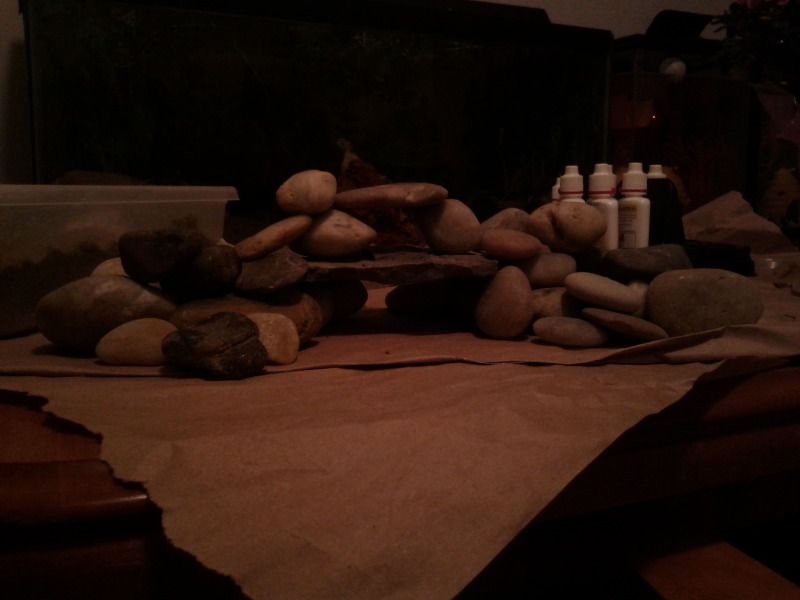 nope I wouldn't do that.
Check this out. I'm going to do something like THIS.
http://www.youtube.com/watch?v=a8XYoUOpRsg
A center piece should be something you're proud of, not something you just throw together.
The thing in the YT video is gorgeous. I'm inspired to build something even better, but the only problem with the one in the video is it's probably not safe for betta fins.
I'll have to figure out a different stone to use.
I would cover the rest of your ExoT cave with pool filter sand instead or with diamonds & pearls.
It's a prototype lol
And I think you missed my point with the caves blending into the substrate.
Star I think that photo you posted looks a lot more natural than the cave in the video.
---
taking a break from fish-keeping.
3 lovely male betta still keep me company.

Similar Threads
Thread
Thread Starter
Forum
Replies
Last Post
Planted Tank Pics

Mo

Planted Betta Tanks

80

09-11-2012

11:13 PM