In the Jungle, the might Jungle
---
The killifish swims tonight!
Well they're more like a cousin to guppies :P
behold the messiest planted tank(ahem, jar) on the forum!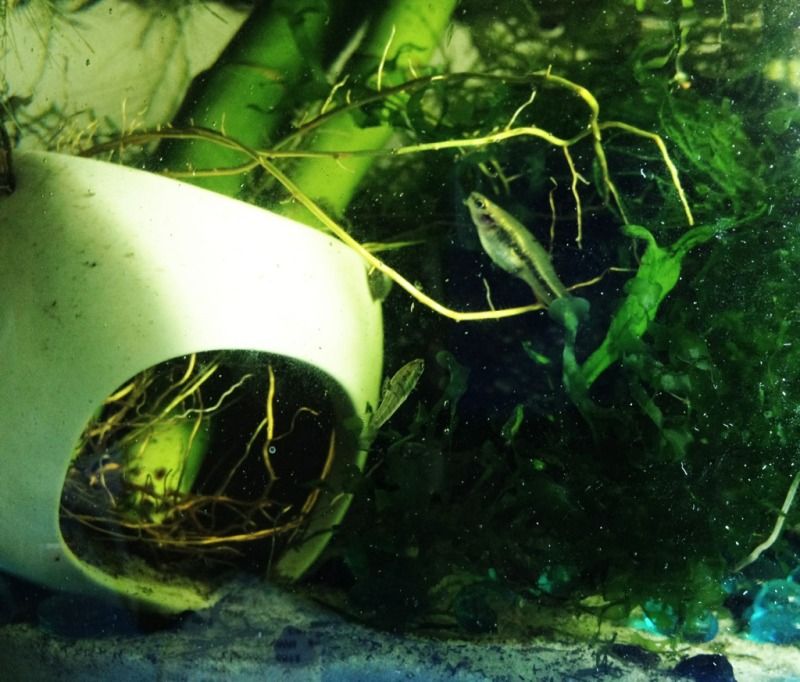 Very cool. I like the bamboo in the pot :)
---
The only cure for ignorance is education, and bullying or attacking someone is no way to educate them.