What do yall's planted tanks look like?
---
So I am going to get my youngest and smartest betta, Roy (may change to Einstein) a 2.5 gallon NPT around christmas time. It's going to have natural aquatic piece of driftwood, black sand, and plenty of plants. It is also going to be filtered, of course. So I am getting super excited to see what yall's NPT's look like so I can get an even better idea for Roy's tank. Thanks!
Please excuse the thread all over my driftwood, I ran out of dark brown and the moss all looked half dead when it arrived so it needed to be tied down and in water ASAP. It should grow over the thread eventually.
The marimo balls probably won't be kept there forever, they are just adding some interest on the ground until I have more moss to play with :)
The tank itself is about 3 weeks old so it has lots of growing in to do.
I like that. If I can find a place that sells the marimo balls I will probably get one or two. As I have 2 betta's.
yay! a chance to show off my tanks :D (and jars)
The 2.5g: messy bg makes it look bad XD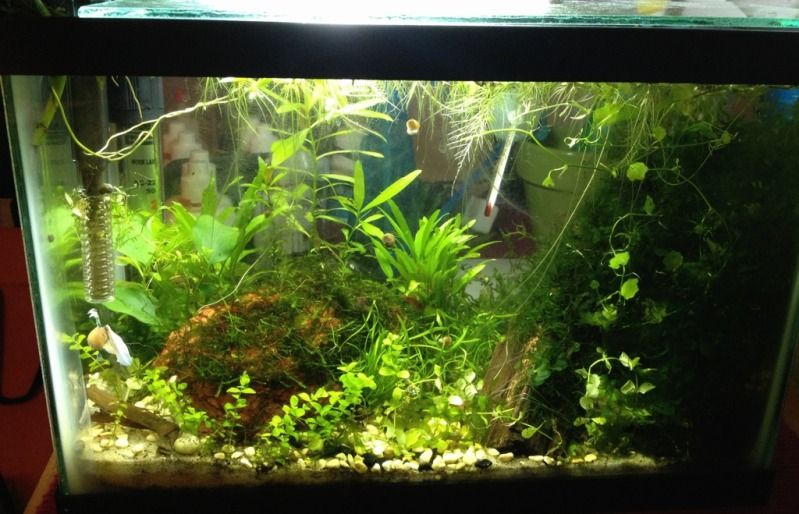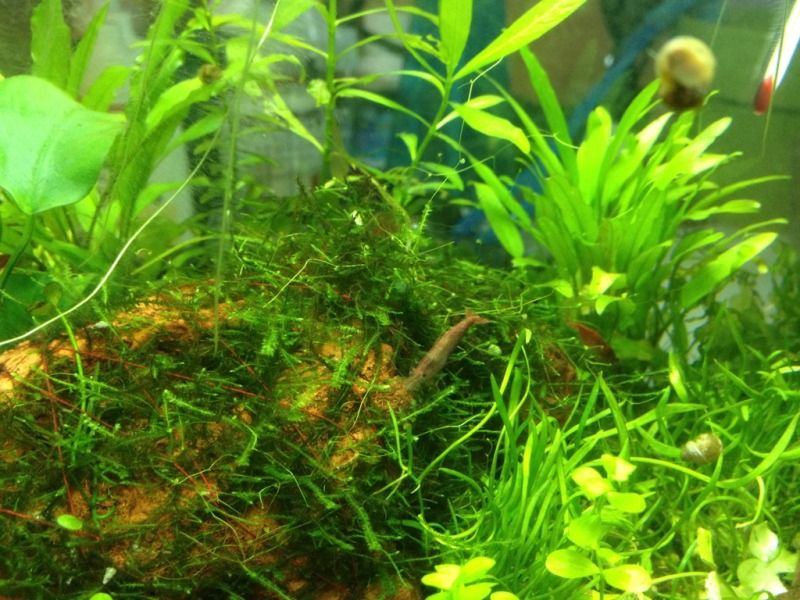 The Jar: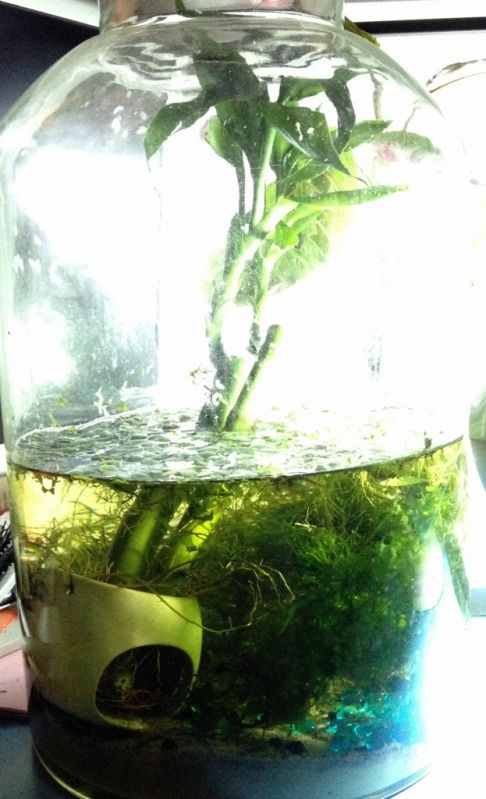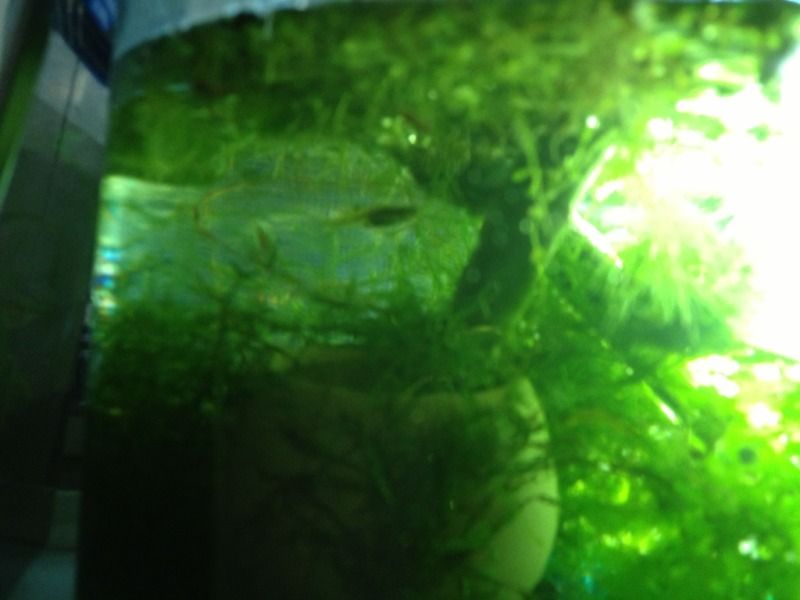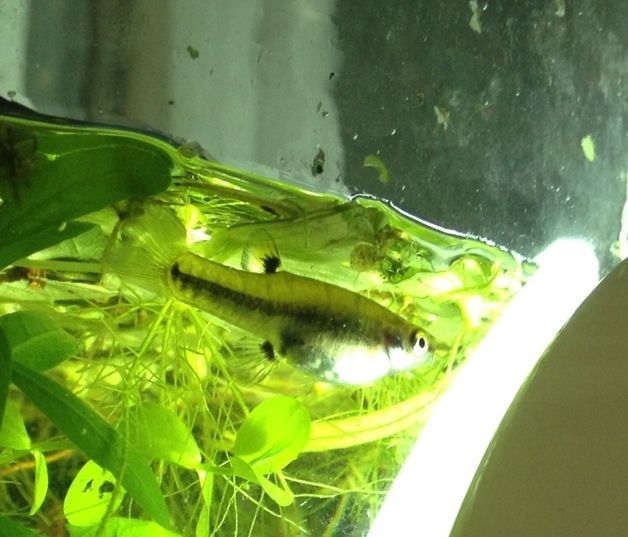 The 2g: just planted today!
when i first added the plants
and the jungle it became
Dwarf lilly
green foxtail
red foxtail
green cabomba
purple cabomba
bacopa carolina
amazon sword
anubias
giant hygro
One plant - pogo erectus or something like that died in like a week, red foxtail did some serious melthing or something. Most of the lower leaves died but the top is fresh and new. I hope it survived but I have heard the red colored plants are more high light and I dont have a T5 light
Most came from plantedaquariumcentral.com but some of the floaters came from members on here
---
---
Last edited by Tikibirds; 09-24-2012 at

06:15 AM

.
Here's my 5g with java fern, hygrophila polysperma, duckweed, hornwort, marimo moss, anubias, and driftwood. My hygro needed clipping so it's a fuller look now but I don't have pics.
I love everyone's tanks!!
---
"Education is the most powerful weapon which you can use to change the world." -N. Mandela
To my journal!
http://www.tropicalfishkeeping.com/j...ourami-592858/
This is my sorority when I first had it fully planted:
And here it is now:
Member
Join Date: Mar 2010
Location: USA
Posts: 10,951
Bettagirl101-What kind of dirt are you going to use under your black sand for your NPT...
Here is one of the 2gal NPT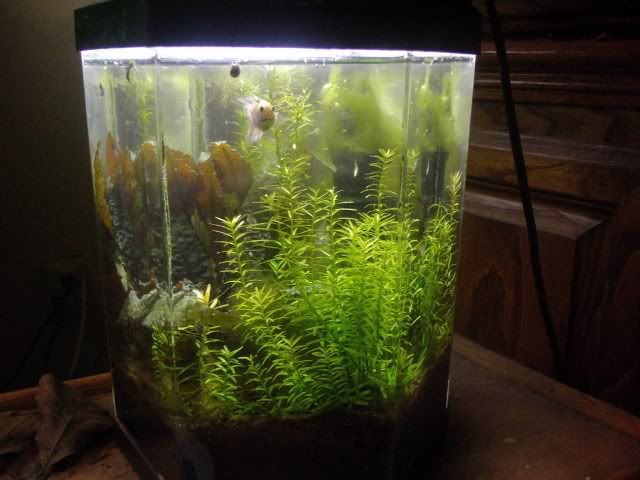 A 5gal NPT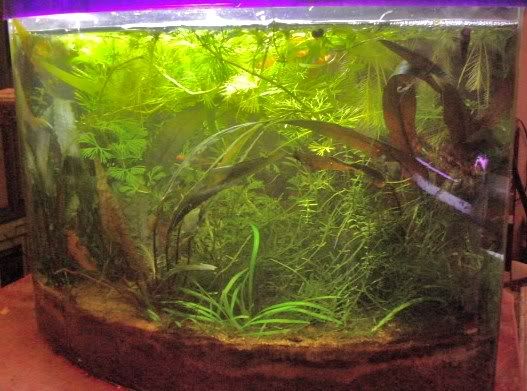 One of the 10gal NPT spawning tanks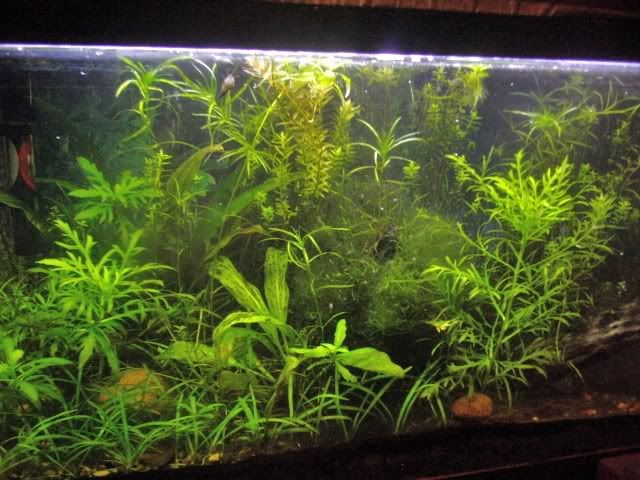 I have more pic of my NPT's in my album too.
Nice job on all the soil based tanks-they look great.....
I was going to use dirt. If it is essential then I will probably use pesticide and chemical free dirt. I am loving everyone's NPT's. Getting some ideas goin. :)
Similar Threads
Thread
Thread Starter
Forum
Replies
Last Post
LW's Planted Tanks

LittleWatty

Planted Betta Tanks

31

02-24-2013

02:36 PM

Help New to Planted Tanks

NeptunesMom

Planted Betta Tanks

5

08-30-2012

03:01 AM