anubias nana sprouting buds?
---
so recently i've noticed that several of our nanas have sprouted baby nanas (complete with stem, rhizome, leaves and branching roots) on the tips of their leaves. i had no idea this could even happen, seeing as none of them have flowered or seeded, so i'm very excited about yet another plant giving me free stuff! my question is this: how big do the babies have to get before they can be cut loose from the leaves and replanted?
---
So remember, when you're feeling very small and insecure,
How amazingly unlikely is your birth,
And pray that there's intelligent life somewhere up in space,
'Cause there's bugger-all down here on Earth.

Godric/Eric/Sookie/Frodo/Sam/Vlad/Rasputin/Genghis/Hannibal/TARDIS/
LaVey/Crowley/Dahmer/Ripper/Al/Thor/Skadhi/Freija/Sunna/Mead/Mani/
Loki/Grendel/Gail/Beowulf/Camilla/River/Bathory/Arwen/Lafayette/Deb/Jack Skellington (soon)
With any plant that does that, you ant to wait as long as you can, this will increase the odds of successfully getting more plants.

Never knew they did that either! The only way I have known to get new anubias plants is to literally cut it.
---
15 Gallon NPT
1g no tech bowl in the making
I hope that it will work when they are cut away. The new plants sprouting on the ends of the leaves looks awesome; I'll see if we can get some pics posted so everyone can see them. Neither of us expected this, we've had these Anubias for about 4-5 months and this just started.
oO sounds like a java fernXD
anubias do flower though... photos?
here's some photos of the clone buds...the ones in Rasputin's tank are the biggest and most developed, so they're the ones we took pictures of (of course it didn't hurt that he was being a little showoff as well)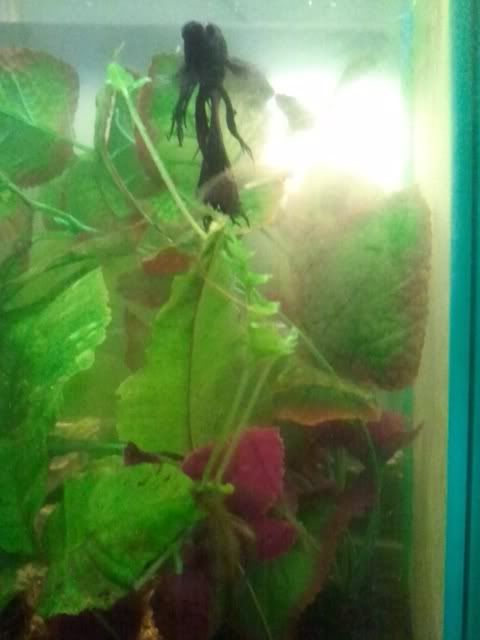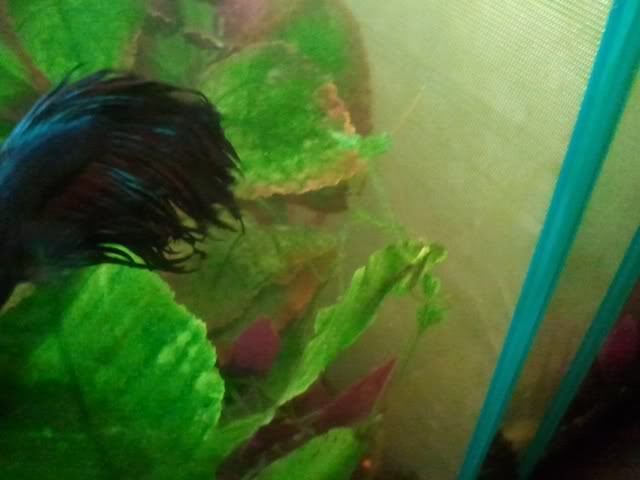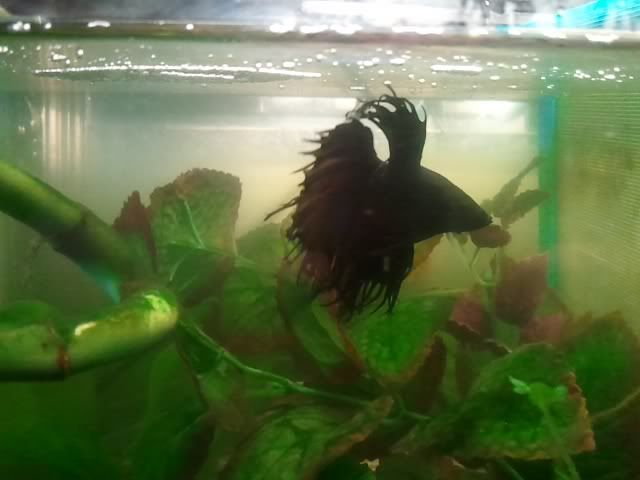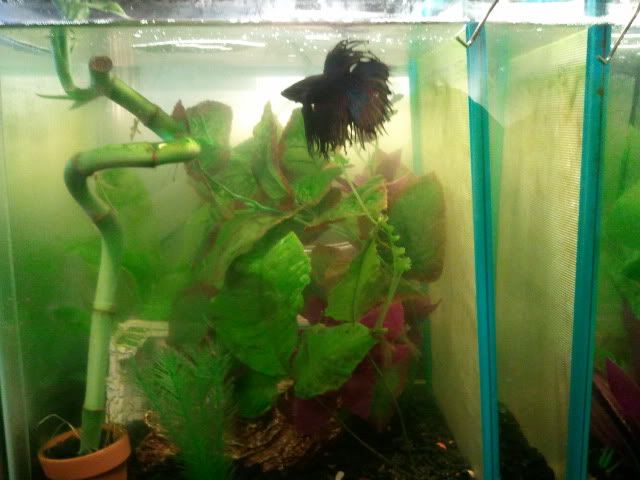 ---
So remember, when you're feeling very small and insecure,
How amazingly unlikely is your birth,
And pray that there's intelligent life somewhere up in space,
'Cause there's bugger-all down here on Earth.

Godric/Eric/Sookie/Frodo/Sam/Vlad/Rasputin/Genghis/Hannibal/TARDIS/
LaVey/Crowley/Dahmer/Ripper/Al/Thor/Skadhi/Freija/Sunna/Mead/Mani/
Loki/Grendel/Gail/Beowulf/Camilla/River/Bathory/Arwen/Lafayette/Deb/Jack Skellington (soon)
by the roots, it certainly looks like a type of fern :)