the first steps of an npt.
---
I had started to set up my tank last week but ended up tearing it down and setting it back up today. I hope I got the right number of plants. I can't afford any more. Jeez, I've spent well over $100 getting this set up between the tank, lights, substrate, plants. Albus better love it.
I just moved him in a couple minutes ago. He seemed confused at fist but now seems more alert than ever. He's flaring for the first time. I'm worried that the light might be bothering him. He's only used to indirect light from my ceiling.
He's sharing the tank with three amano shrimp (these guys are adorable).
and pictures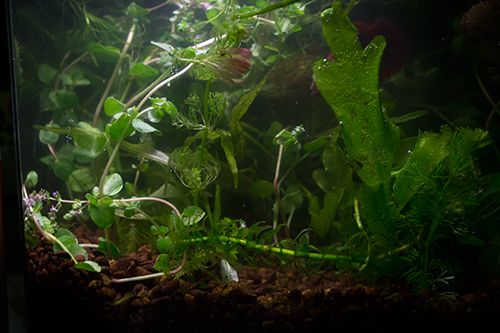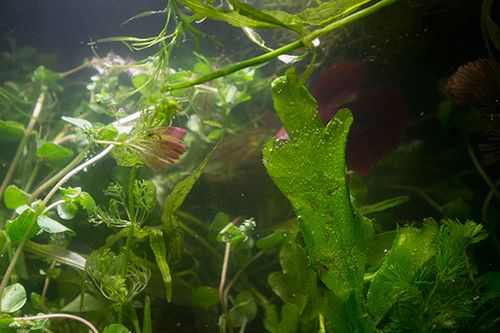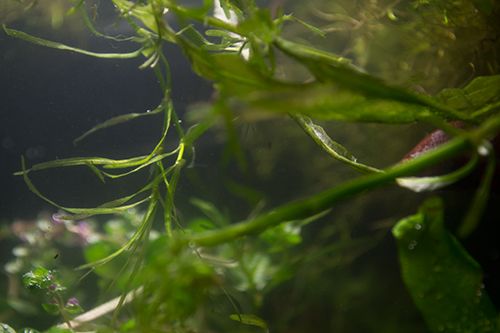 and some pictures of Albus enjoying his new home.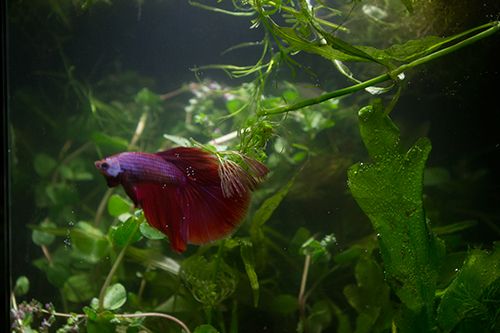 I tried to get some pictures of the shrimpies but the camera wouldn't focus.
Any advice is welcome, I'm pretty sure I am way out of my element here.
Looks great!!! Love the set-up!
---
10 HM, 3 HMPK, 5 HMPK fry
8 German Blue Ram, 5 Green Dragon BNP, 4 Albino BNP, 4 Calico BNP, 6 Red BNP, 5 Kuhli Loaches, 2 ADF, 7 Peppered Cories, & 6 Tiger Endlers + Fry
12 full time tanks, 4 NPT, 6 QT/Breeders
Member IBC
update: haven't seen the shrimpies so much today. I've seen one swimming around but I hope the others didn't become an expensive betta snack.
lookin good,plenty of plant cover.the shrimp could easily be hiding anywhere,you might not see them for days..you should buy a few ghost shrimp for it,they are so cheap if he has eaten all your amanos
I know at least two are still in there, quite possibly all 3, who knows. They like chilling on the top of the riccia. Probably because Albus can't reach them there.

Also, Albus made his first bubble nest.
Similar Threads
Thread
Thread Starter
Forum
Replies
Last Post
First steps!

toad

Betta Chat

5

09-25-2012

12:31 PM