New Member
Join Date: Jan 2012
Posts: 7
My planted betta tank
---
Hello all. :)
I don't remember if I introduced myself prior to this post, but HELLO ALL! :)
I am Haimish. I'm 18 and I live in Central California. I am currently attending a community college and will transfer in 2 years to UC. I am a music major with an emphasis in vocal performance and voice education. I want to someday be a professor of choirs and voice at a college. I excel in opera and jazz vocals. But I love all music(well maybe not rap or rock or metal). Anyways
I have a fairly great amount of pets. :)
I own 3 dogs, 2 chihuahuas and a german shepherd puppy. I also have a 300 gallon pond with I don't know how many goldfish are in there cause they breed. I think about 20? I also have an indoor goldfish tank(60 gallons) and 10 gallon planted betta tank in my bed room
I previously had a 5 gallon tank with a male betta but the male betta passed away and I went on break from having a tank in my room. I mad a marimo that I kept in a bowl for a while
But then, out of the blue, I had some weird anxiety thing happen and I felt the need to have another tank in my room. So I went out and got one. A simple ten gallon, with a generic filter(it's similar to the Aquaclear 20, but cheaper and not the brand name), some gravel, a fake plant, and a nice hood.
I set up the tank and seeded the filter and let it run for about 2 weeks before it was ready. I got a female betta, 3 corydoras, and 5 ghost shrimp
After a while(well about 2 weeks)(this happened two weeks ago), I got fed up with gravel and way my tank looked, so I switched things up to black tahitian moon sand. And I added better lighting, bought a bunch of anacharis, a bit of java moss on a piece of faux driftwood and amazon swords. Needless to say, the tank seemed more alive. And I LOVED the new colors. Everything POPPED!
So here are pictures of when the tank was finally set up(this pic is two weeks old)
Tank in a darkened room(tank lights on)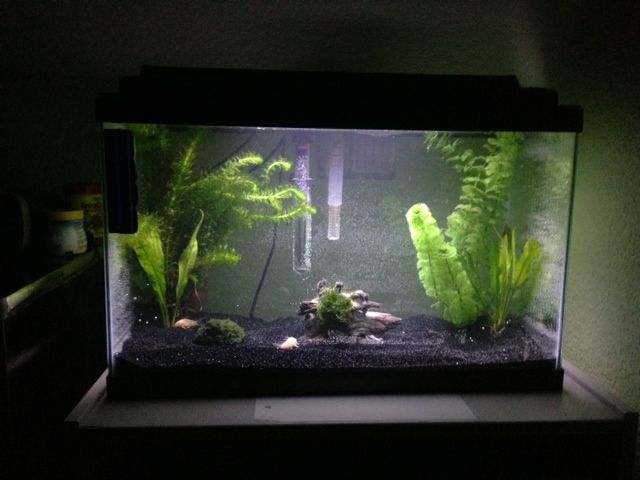 And in a lit room(tank lights on)
Since then, the anacharis have EXPLODED in growth and I added a black backround.
I will upload better pics of my betta and updated tank pics sometime this week. I forgot what type of betta she is, since she was simply listed as female betta at PetSmart. Her name is Electra. :P
I am thinking about adding in two more female bettas, adding in more plants(a lot more), and removing the shrimp. I am doing 40% WC weekly and have had no issues thus far. Knock on wood.
Any opinions, tips and/or pointers on my tank would be appreciated. :) I am always open for suggestions. :)
Thanks :)
Do you still have the corydoras and shrimp? Keep them in mind when adding more fish.

I've never kept a bunch of girls, just a guy and as far as I've read you want to do like 5 girls so the pecking order can establish. I'm not sure how this all works, maybe someone with a sorority can pipe in. It sounds like you'd be right at the bio load.

If you still have the corys .. they like a place to hide. Maybe put in a pot or hollow log (or chollo wood or whatever it's called, a dried cactus) .. Mine hide under my sponge filter.


I think the tank looks good. Any chance at a new picture?


Aurie

PS Welcome to the forums. You'll love it here :)
nice!! someone else from central cali!! lucky u, my plants have yet to explode (with growth) :( btw did the name electra with do with the marvel comics character??
---
arrgghhhh :/
New Member
Join Date: Jan 2012
Posts: 7
I will keep that in mind for sure! :) I may end up giving away my cories to my aunt who has a bunch of albinos(mine are albinos as well). And the shrimp can go in my goldfish tank(there are like 7 in there already with no problems).

A tank with 5 female bettas sounds really nice actually. I'll think about it. But yes, I'd love to hear someone with a sorority chime in as well. I miss having a male betta to be honest. The flaring was my favorite. A bit scary, but I loved it. But I love that females(most, not all) coexist well with others.

The corys hide in mini tunnel at the bottom of the faux driftwood and hide in a corner behind the plants. But they are most often scavenging and picking at the sand for food. Cholla wood with some java moss adhered to it may look lovely! :) I'll look into that! :)

Thank you for the quick reply and warm welcome Aurie! It's appreciated :)
Will add pics probably tomorrow then if I remember :P

By the way, I think my anacharis has a bloom coming in!
---
Last edited by Haimishify; 01-28-2013 at

12:27 AM

.
New Member
Join Date: Jan 2012
Posts: 7
Hi Itsuki! :)

I named her Electra for two reasons actually
Yes Marvel. I LOOOOOVE Elektra. But I chose to spell it Electra for reason number two, my favorite singer's (Marina and the Diamonds) newest album, Electra Heart. :)
New Member
Join Date: Jan 2012
Posts: 7
I just had a fish keepers addiction moment.

LFS has a 25 tall which is the same dimensions as a ten gal but taller. IM TEMPTED!
i know what u mean i saw a bookshelf aquarium which was a 6gallon long tank and i was .......BUY IT!!.....but i held strong
---
arrgghhhh :/
New Member
Join Date: Jan 2012
Posts: 7
I think I'm going to hold strong on it! :P New tank mean a new filter possibly and a new heater and more stuff in general! :O
And thank you FishyBitty :)
So here are some updated pics and what not.
So my best friend got me a new betta after talking to him last night that I wanted one. I've been under the weather so he got me a fish in hopes that I'd get better. :)
No agression at all. They seem to ignore each other. No chasing at all. Knock on wood. But things are alright so far. Gonna add in more soon :) And give my corries away.
So here are some pics of the tank and the new fish, Marina.
Electra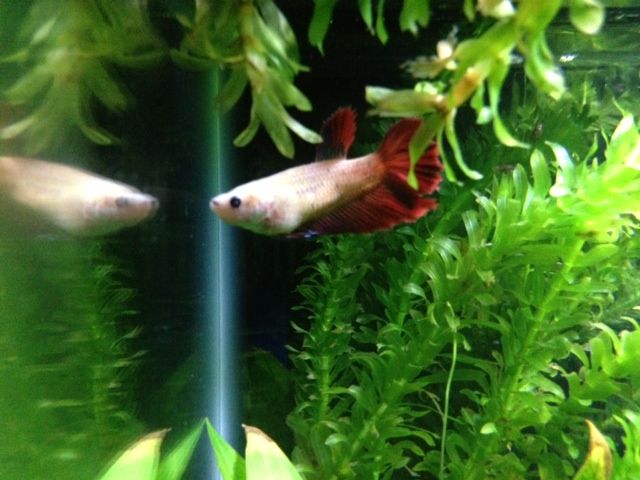 Marina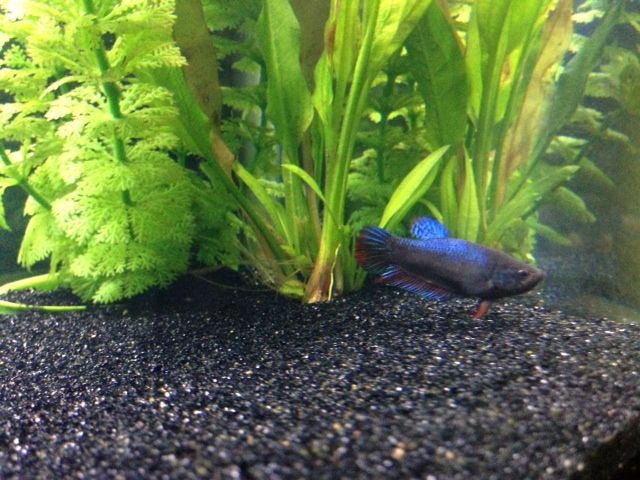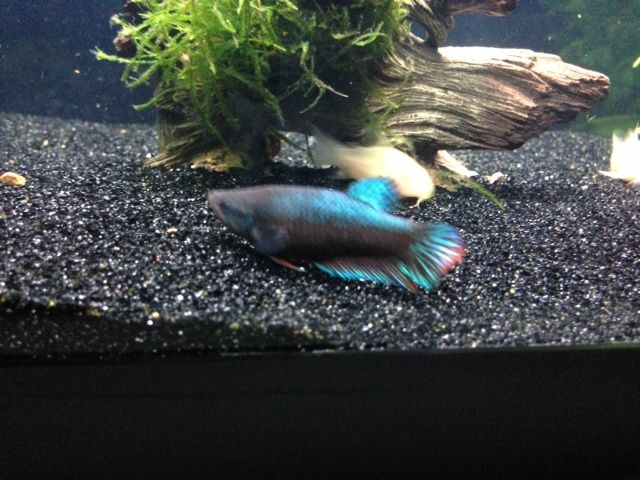 The Cories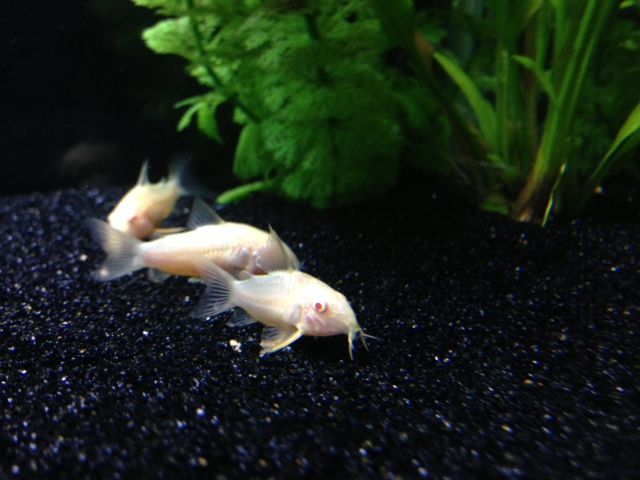 I think my anacharis is going to bloom. Or something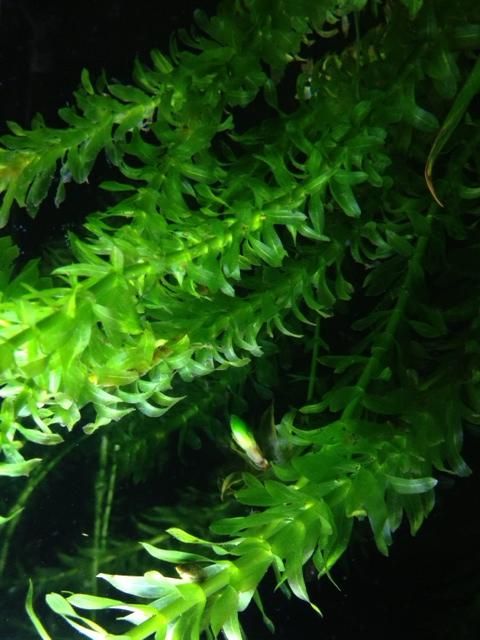 And the updated tank.
Like I said before, I might add more plants and rearrange things.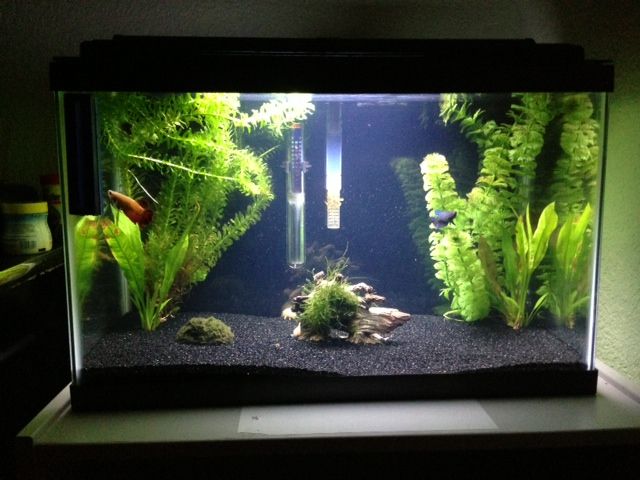 I got rid of all but one shrimp. They went into the goldies tank :)
I'll get more updated pics after I move things. :)