Your tank looks awesome!
---
10 HM, 3 HMPK, 5 HMPK fry
8 German Blue Ram, 5 Green Dragon BNP, 4 Albino BNP, 4 Calico BNP, 6 Red BNP, 5 Kuhli Loaches, 2 ADF, 7 Peppered Cories, & 6 Tiger Endlers + Fry
12 full time tanks, 4 NPT, 6 QT/Breeders
Member IBC
Jungle Mode -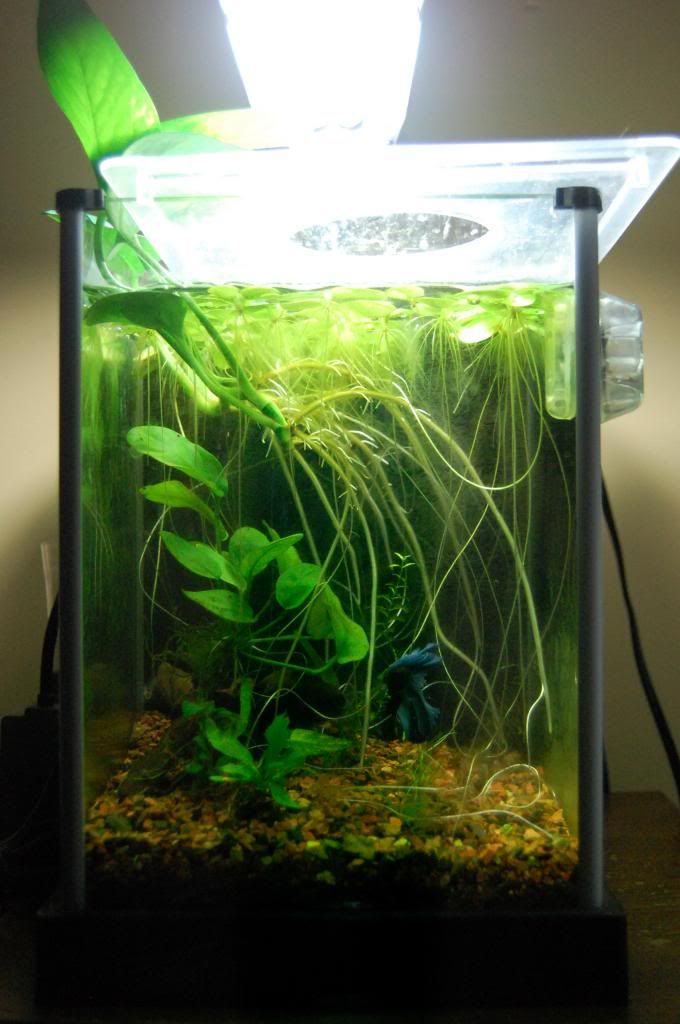 All cleaned up. Pulled the Pothos plant out and now it's planted in it's own pot and trimmed the roots of my frog bit. Also built a ring to keep it confined and allow more light into the tank. Enjoy.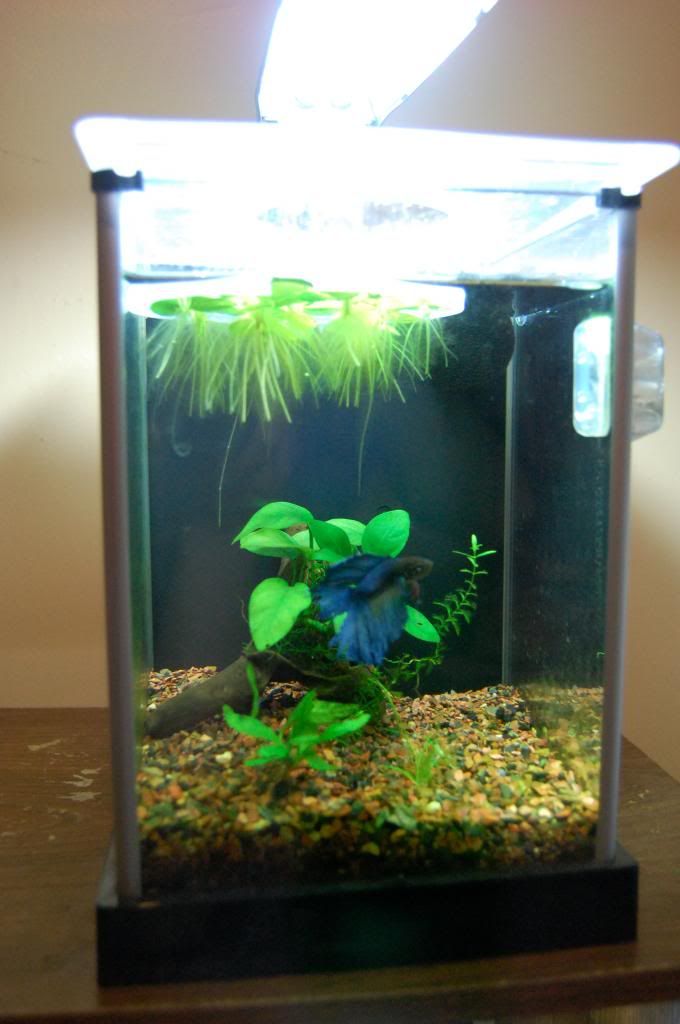 ---
Last edited by BasilBetta87; 06-11-2013 at

04:20 PM

.
Just a quick update. Reginald is going great and the tank is in full grow mode. Added some staurogyne repens and DHG and will hopefully will have quite the nice carpet soon. Hope everyone's having a good week till Halloween!
do you use Co2? Your tank is soooo beautiful!
---
You can call me Blu for short!
I actually do not use any. I would like to someday. Currently I dose Seachems Excel and Flourish whenever I can, only a few drops of each. It works well for my tank :)
interesting!
---
You can call me Blu for short!
Thanks! So I added in more stems of S Repens so it looks quite nice now. Ill try to get a photo up soon.
Did you guys add that light?
Similar Threads
Thread
Thread Starter
Forum
Replies
Last Post
My Planted Fluval Spec V

tekkguy

Planted Betta Tanks

24

02-09-2013

07:39 PM