Need help IDing plants! PLEASE =< (lots of pictures)
---
Hi, I am trying to convert my sorority into a planted tank, so i tried ordering some plant packages online. But the person i was ordering from ran out, so instead he sent me a trim package. He sent alot of plants for 30 bucks, but i have no clue what they are!
Thanks in advance!!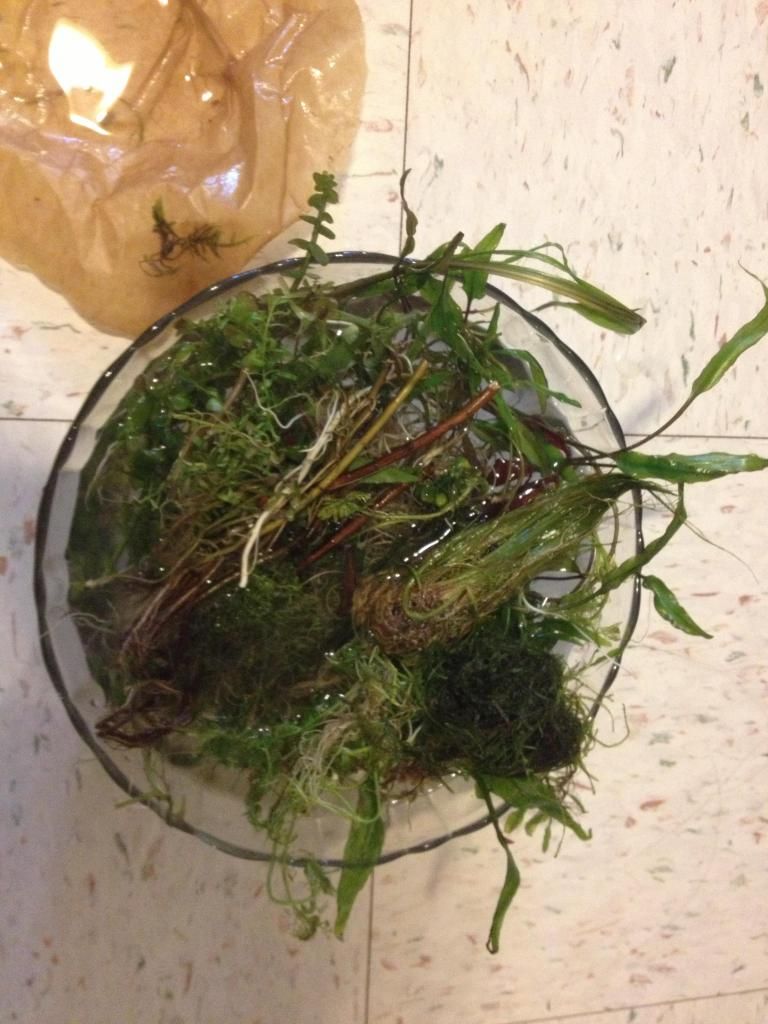 Please help me ID them so I can google them properly plant them (buried or float or weighted down), and place them (background foreground middle?)'
Even if you just know the name that is fine!
1. Some type of stem plant? Maybe background?
2. No idea
3. Dwarf hair grass?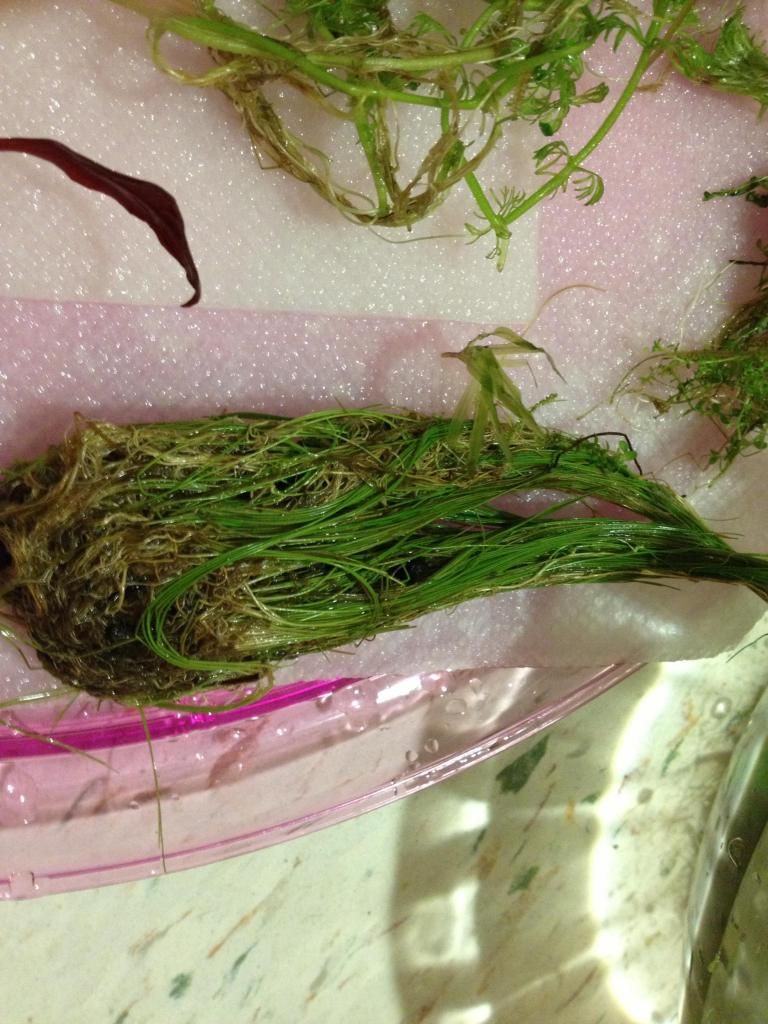 4. red stem plant of sorts
5. Is this viable still?
6. Looks kind of like a dwarf sag?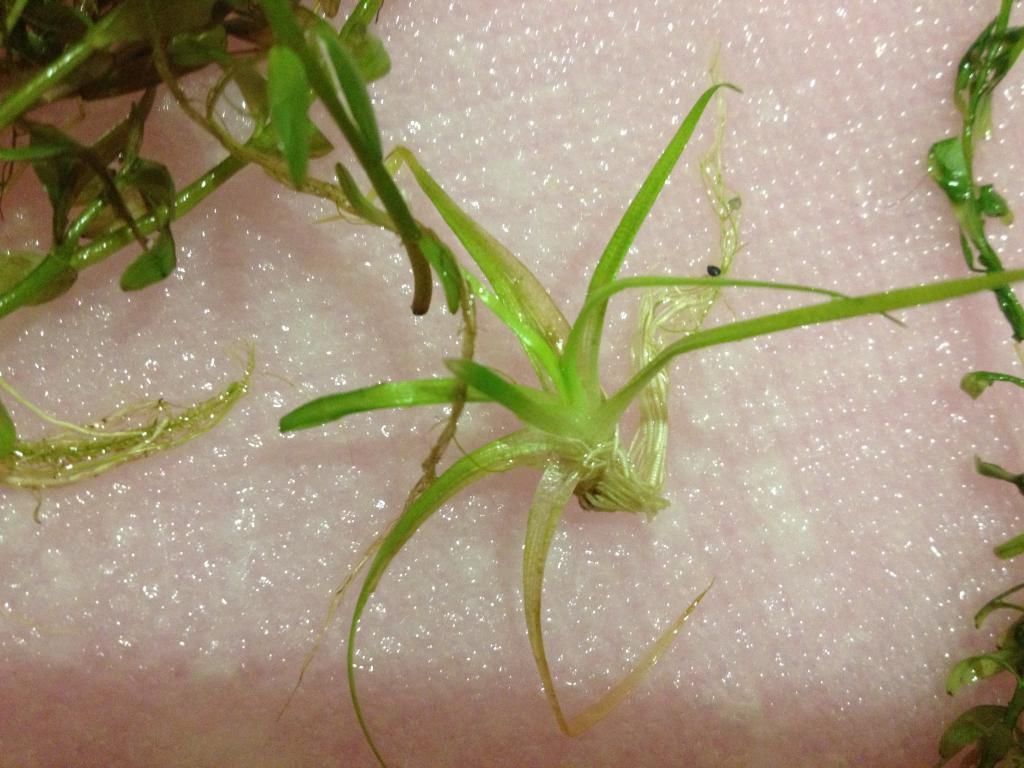 7. no clue \
8. Jungle val?
9. not sure what this is
10. water sprite?
11. some type of tiny foreground plant i think.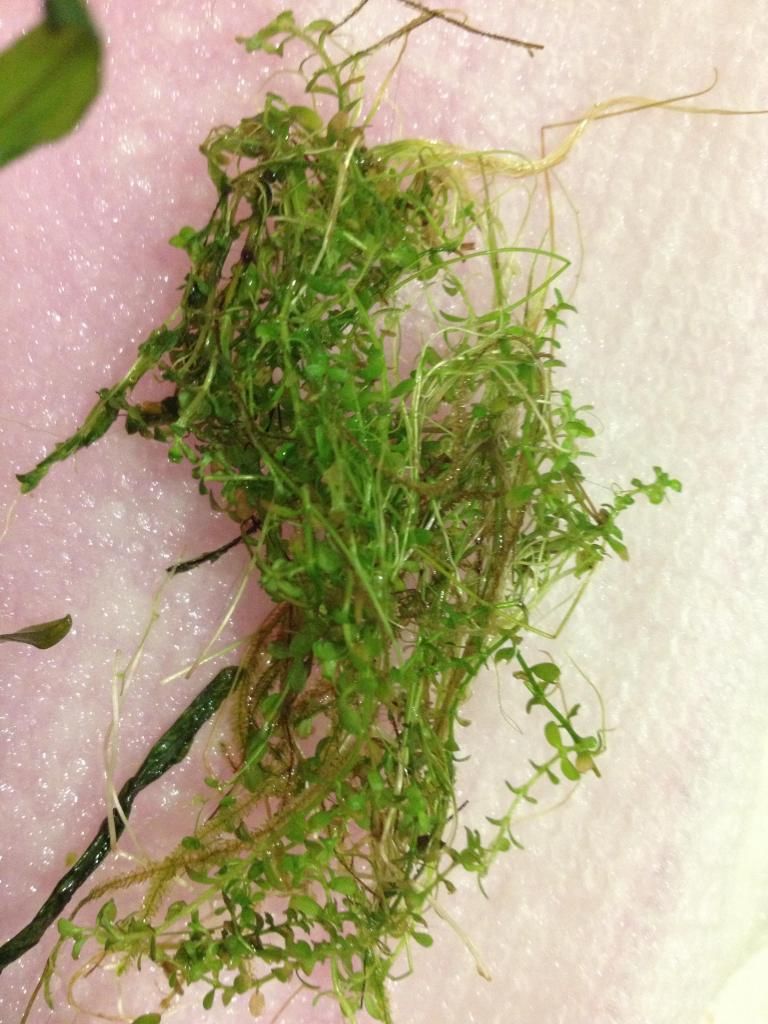 Also got this from a nice friend, LOTs and LOTS of moss. He doesn't know what type, looks like java moss
Sorry if the pictures are HUGE, i dont know how to resize in BB code =<
---
Last edited by Aluka; 02-08-2013 at

03:47 PM

.
Crypts, moss, ludwigia, bacopa, dwarf hair grass, etc.... I hope you have 6500k lights and know how to plant them.

Once you decide where they go, leave them alone for a couple weeks to settle into the new tank.

Put the grass in the front. I have a 100 yards of that grass available a few months from now. I brought some back a few months ago, but I wasn't able to keep mine alive.

Good luck.
OH i do, i Also brought a flourite substract, root tabs, seachem flourish, and excell, and invested in a co2 system =)

I just don't know enough about plants to be able to name them from pictures, lol
alot of the stem plants with smaller leaves are probably rotala sp.
the red one seems like a ludwigia sp....
hair grass doesn't look dwarf....so probably just hairgrass...
the small thing u held up with rhizome and long green roots is an anubias nana

the one with frilly leaves seems like a limnophilla sessiliflora (could be spelt wrong)