I like buying from other aquarium hobbyist. Like on plantedtank.net, lots of ppl sell their trims for really cheap =D, i got over 50 stems of plants from someone for 30 bucks! But the downside is, they are trims, so not as BIG as plants you buy from stores, so you have to wait for them to grown in.
Planted this whole tank, and still have extra! as you can see the background plants are all too short to be seen! but they will fill in pretty quickly!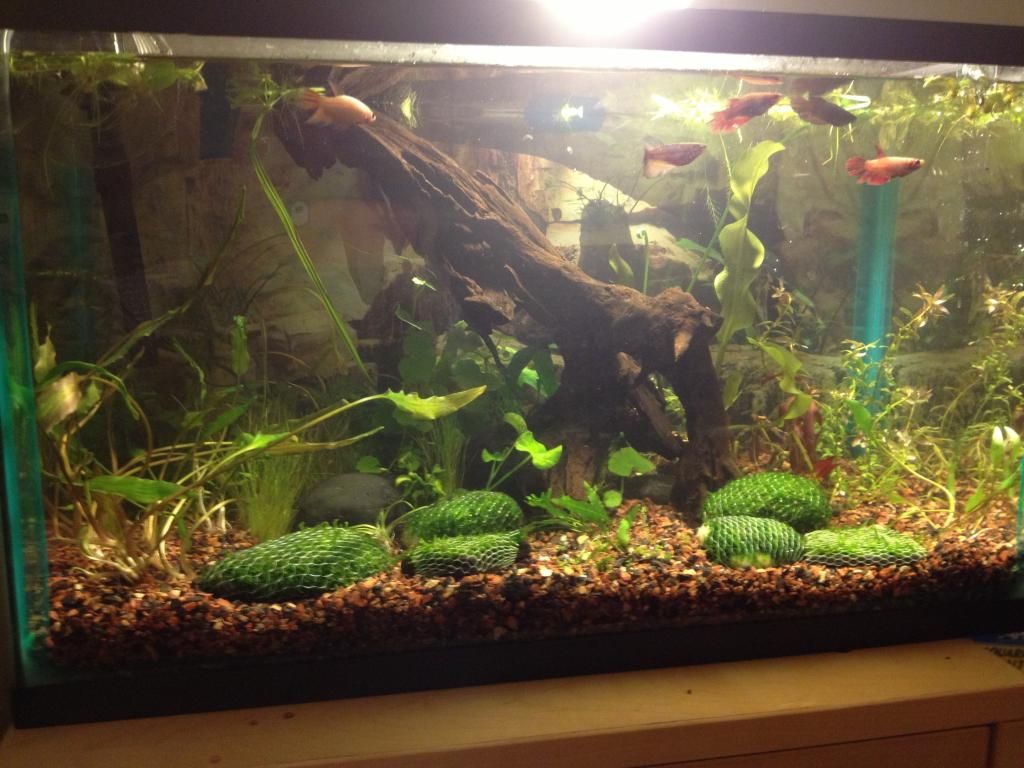 New Member
Join Date: Dec 2012
Posts: 13
WOW! Thanks for all the replies, everyone! Seems I have a few new places to check out. :)
Didn't know there were so many choices.


PS: That banana plant looks awesome!