New Member
Join Date: Nov 2013
Posts: 13
I'm new here. Been reading for a while. Figured I would share my planted sorority.
I'm new here. We just set up our tank a couple of weeks ago to get the water cycling and planted it about a week ago. My four year old son got his first betta (Bulldozer-Train, or BT for short) and we're preparing to divide the tank (10g) for a second one. I'm so jealous of everyone's beautiful set-ups. We're going out to get some floaters, and probably a zillion other plants, for ours.
My husband says I've got a plant problem. He hasn't seen anything yet!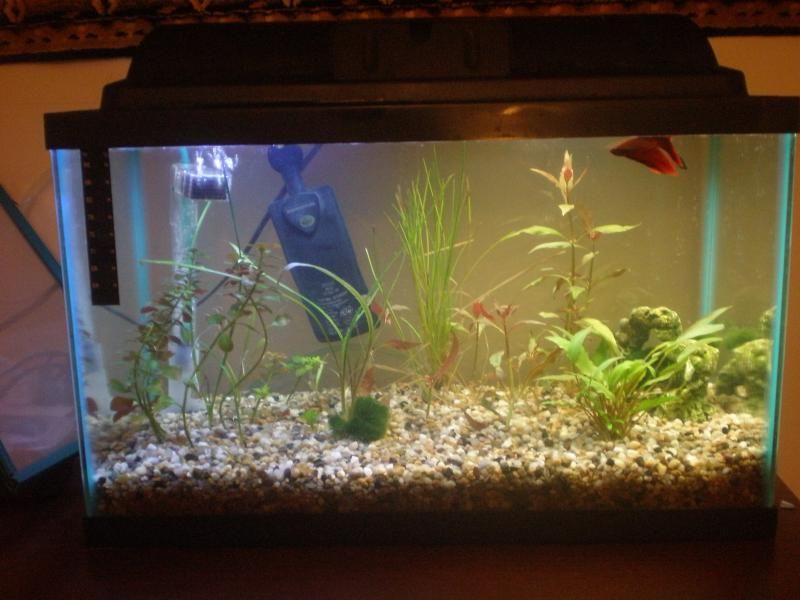 BT's mugshot. I really like the dots of iridescence on some of his scales and the stripes of it between some of his rays on his fins. They've definitely gotten more noticable since we rescued him from his little pet-store bowl.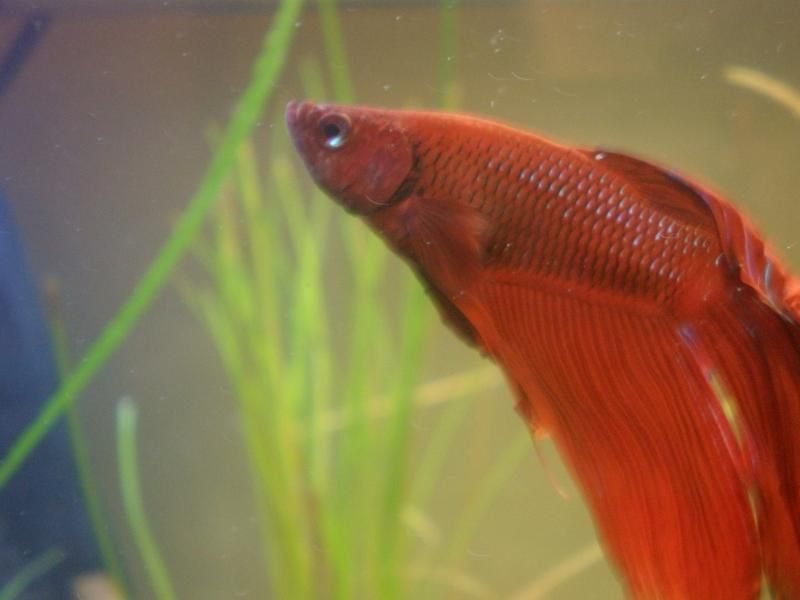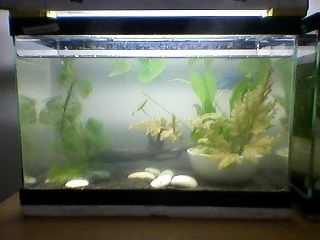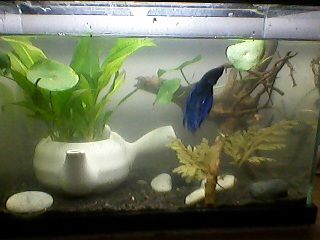 Amateur attempts at aquascaping. Basically removed all the clutter in their tanks.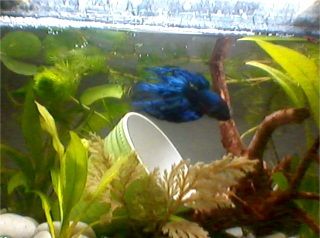 Here are what they used to look like. I kinda regret buying the blue pebbles. Thinking of buying red luwigia or some other plant for contrast...
---

Don't touch the fish. Guard Bunny is watching
.
Bunny no like.
The 10 gallon upgrade is finally paying off
---
I shall call him Squishy, and he shall be mine, and he shall be my Squishy!
My old setup
New setup after rescaping
Member
Join Date: Feb 2013
Location: new jersey
Posts: 148
Here are my fluval chi 5 gallon and my marineland 6 gallon boiwheel.
Member
Join Date: Feb 2013
Location: new jersey
Posts: 148
Here's one of my recently planted 20 gallon also. This has only been planted about a week.
My angel tank is doing quite well!