I have 2 5 gallon betta tanks that I'd like to rescape a bit...
---
Hi everyone!
I have two 5 gallon mini-bow tanks that I'd like to add some plants to. For lighting I have this:
http://www.petco.com/product/111943/...cent-Bulb.aspx
Currently I have some anubias on driftwood and a few crypts. I also have a few Ludwigia Peruensis and I can't remember the name of the floating plant...
I don't want the fish to lose any swimming room... but I'm sure I can make these look better!
Any suggestions would be very helpful.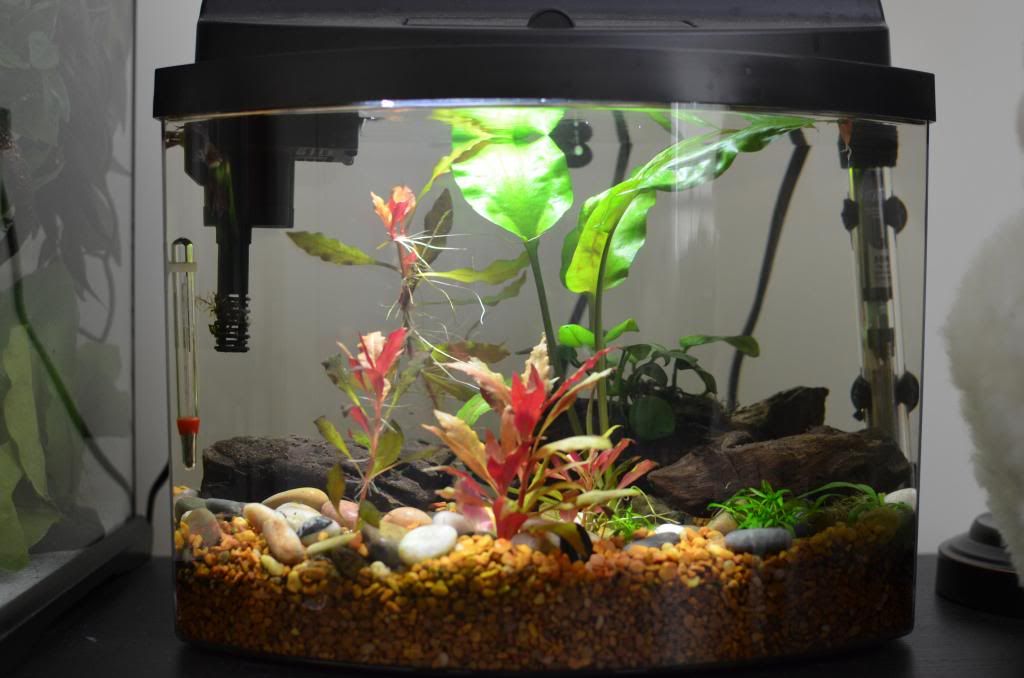 ---
40G planted community
3 5G planted betta tank
the red plant looks like some kind of ludwigia @_@ but I really cant tell unless you take a closeup shot ^_^ <ignore this part, just reread forst post>

Which floating plant? :O

With your lighting, your plants may revert back to having green foliage.

I think you can improve on your scape if you don't scatter the plants aroud too much:D
and definitely arrange plants front to back according to height ^_^