New Member
Join Date: Feb 2012
Posts: 18
Bugs on my plants.
---
Sorry if this isnt the right place for this thread, it can be moved if it's not ;u;
I did a water change yesterday and noticed these super tiny black dots everywhere on my plants. At first I thought they were fish poo or algae but a closer look at them and they were slowly moving. They weren't there just a week before in my last water change i think and nothing new has been added to the tank (I added the live plants about four weeks ago that was the most recent addition to the tank.)
They arent on top of the water or swimming around in the water just on the plants under the water and a few in the substrate. Ive looked through all kinds of information on tank pests and this doesnt look like anything ive found info on.
I'm worried about my betta. He rests on the plant leaves lots and I dont want the bugs to get on him and possible harm him cause he seems a bit distressed.
I dont think I'm overfeeding either I only give him a little pinch of flakes every other day.
Tried my best to get a picture of the little buggers.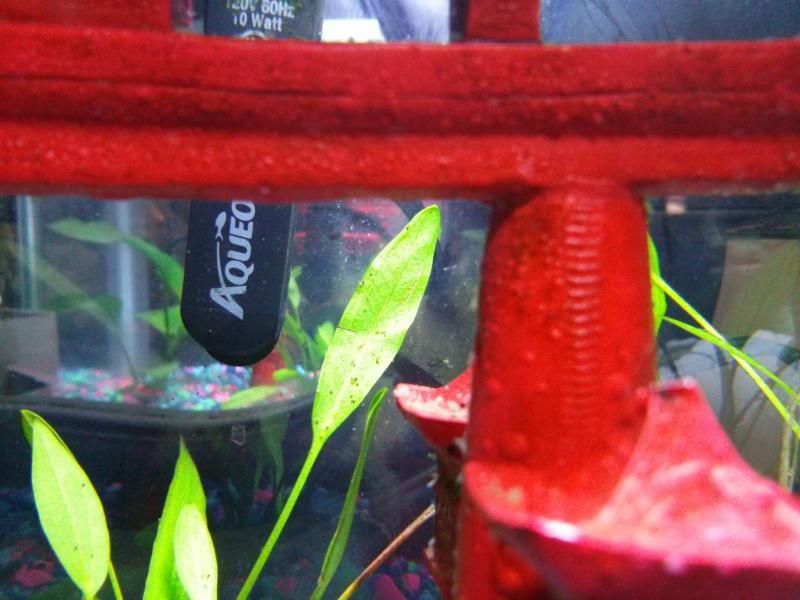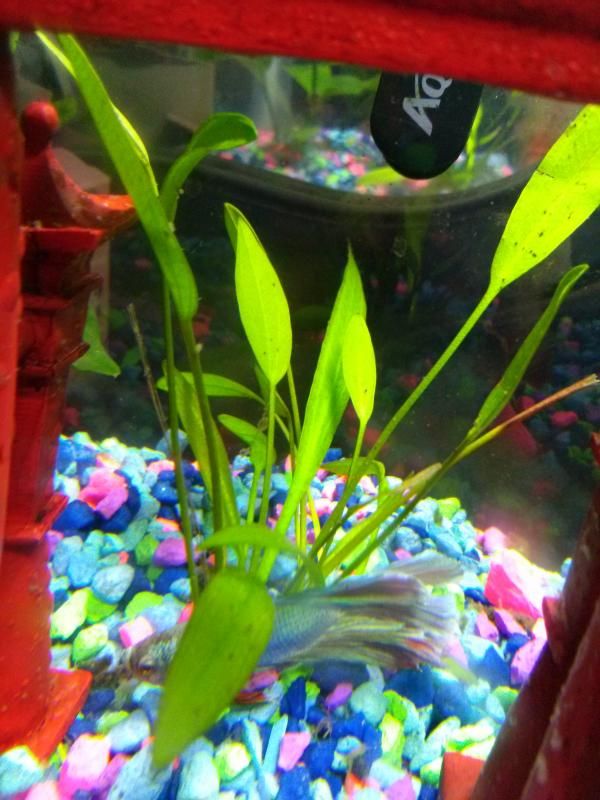 When i did the water change I toke out the bubbling decoration cause it was broke, scrubbed the algae off it and set it by my bathroom sink to dry. Found the little buggers all over the thing the bubbler was sitting on this morning.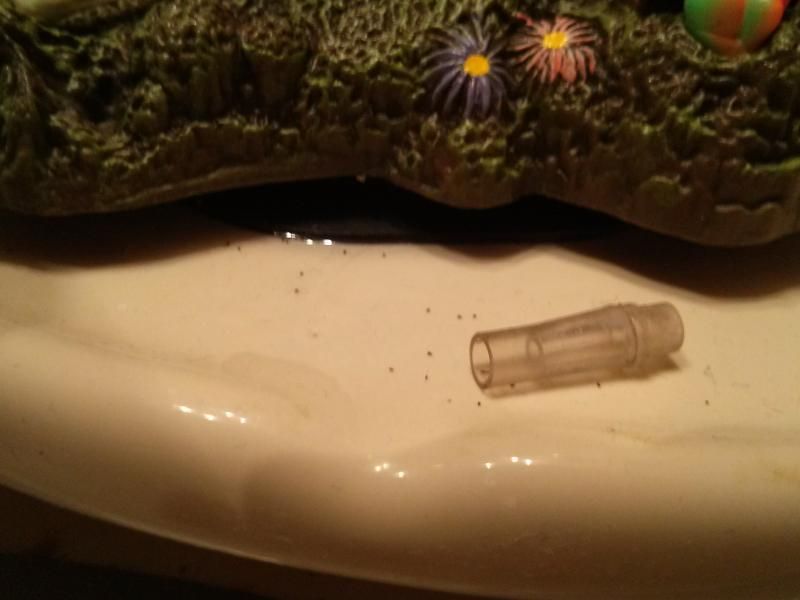 Does anyone know what they are? If they're harmless and will go away on their own? They appeared so suddenly.
could be pond snails, do you have live plants that you have not QTed?
---
Thanks
New Member
Join Date: Feb 2012
Posts: 18
Dont think they are pond snails, with a magnifying glass I can just make out little legs on them. Also I didnt QT my plants before I put them in 8'D whatever these things are though they toke over a month to show up from when I put the plants in though?
Member
Join Date: Jan 2013
Posts: 294
Ostracods, maybe scuds or clamshrimp...thats all I can really think of.
Similar Threads
Thread
Thread Starter
Forum
Replies
Last Post
Bugs???

emeraldmaster

Planted Betta Tanks

5

01-03-2013

07:33 PM