Diy c02
---
I have a ten gallon tank and would like to do a DIY C02, and get some liquid fertilizer.
I have one 23 watt cfl bulb, and one 26 watt cfl bulb. (don't know what type of light this gives me)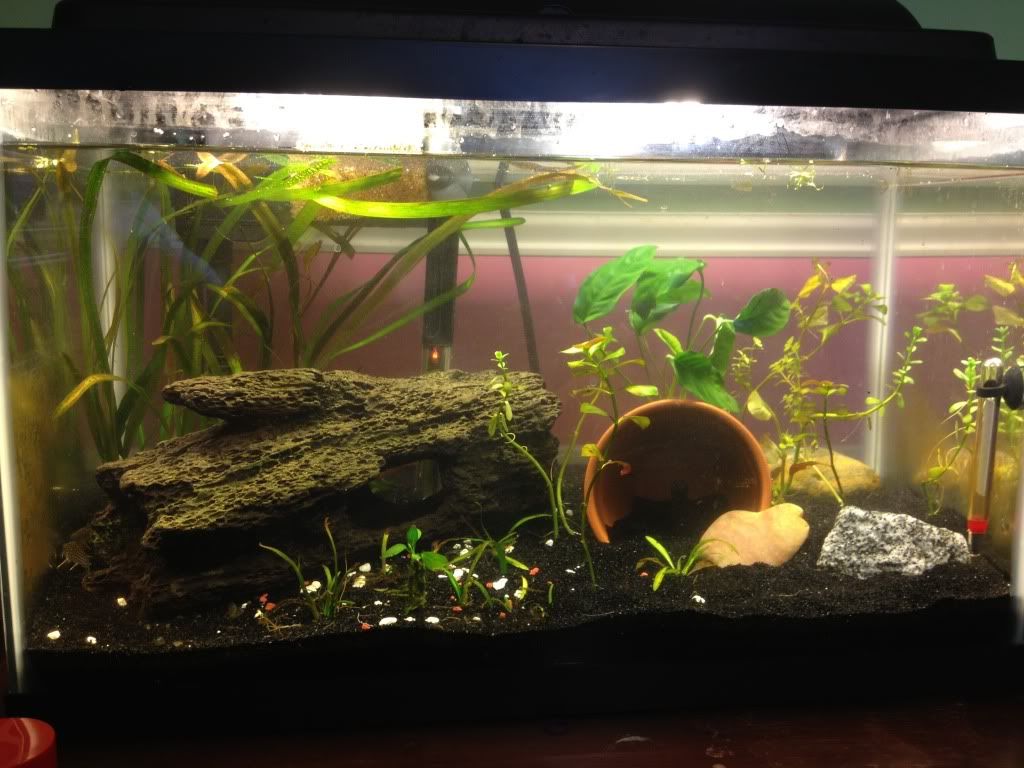 This is my tank.
How do i do the DIY c02, and what liquid fertilizer would be best?
The plants I have:
Jungle val
dwarf sag
duckweed
crypt
anubia
java fern
rotala
and unknown others
I also do not want to do root tabs, and I will prbably be adidng more anubias
---
Xochipilli
- Butterfly HM Male
Ginko
- White/Black Marble Delta Female :D
Agathon
- White/Blue Marble SD Male
- Rice Paddy In The Sky -
Commie
- Red VT Male
Blackout
- Black Rosetail Male