Member
Join Date: Mar 2010
Location: USA
Posts: 10,951
All trimming...I have only bought plants once...when I started my first planted tank about 7 years ago....
Member
Join Date: Mar 2010
Location: USA
Posts: 10,951
Updated Pic
---
Time for some updated pic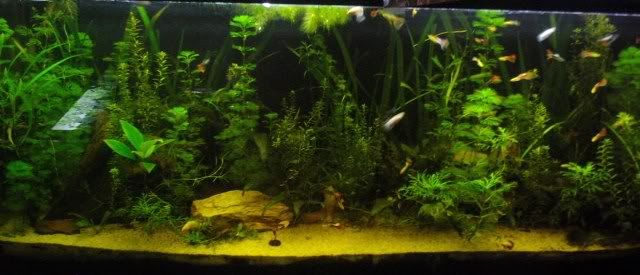 This is the male BN pleco in the tank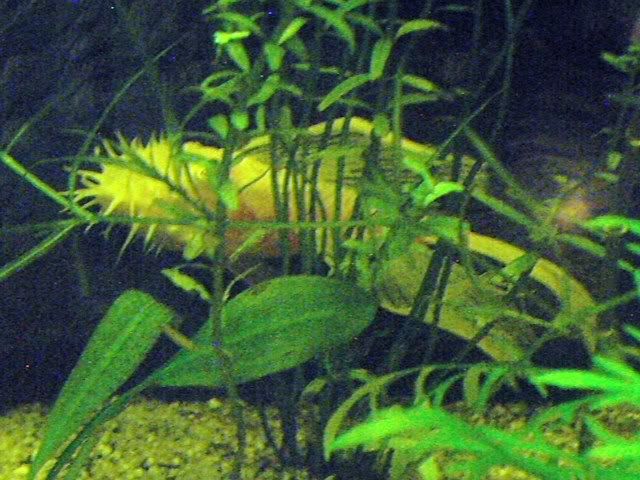 Tank is growing like mad....I have to make weekly trims and pull tons of the floating plants out
This is a pic of the 10gal I set up not long ago-it has really filled in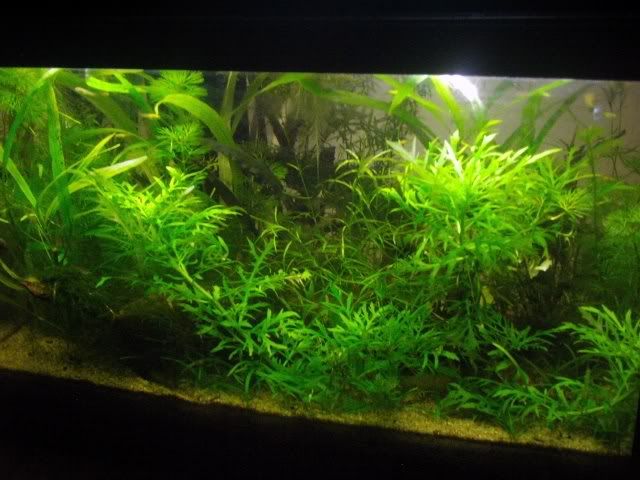 Member
Join Date: Mar 2010
Location: USA
Posts: 10,951
I was going to add....if you want to see more pic of the 10gal NPT to see how it has grown and how I set it up-that info can be found in my album.....I didn't realize how much it had filled in until I looked at those pics myself.....
Nice tanks OFL!!
---
THUNDER RED AND BLUE MALE CROWN TAIL
SNOW WHITE MALE VEIL TAIL
4 CORY CATS :)
Member
Join Date: Mar 2010
Location: USA
Posts: 10,951
Thank you....I love these systems...so easy to take care of and the fish behavior is amazing in the more natural systems.....
As close to a natural ecosystem that you can create in a closed system.....everything has a job of sorts....lol....
It looks amazing, OFL! I kind of want to try one, but I have heard that they only work when lightly stocked, and I have never have the self-control to only stock lightly. Is that true?
Also, is it ok to use aquarium sand over the dirt rather than play sand?
---
Life.
Member
Join Date: Mar 2010
Location: USA
Posts: 10,951
Thank you.....and on the sand, I don't see why aquarium sand wouldn't work-all the sand is for is to help keep the soil in place...

Stocking-a few of my tanks are pretty heavy stocked-but I have massive amounts of plants actively growing...just with this 55gal I have about 30+ male guppies and about 20 young Bettas, 2 BN plecos-to many to count RCS and snails....and this was all added the first week I set this tank up and have not had any deaths or issues....I also have a few tanks with just shrimp and snail.....
OFL I am still amazed how you bred the males to live together! I think I could look at your tanks all day lol. Have you ever thought of selling trimmings that have been floating for a while so they have roots on Aquabid?
---
15 Gallon NPT
1g no tech bowl in the making
LOVE IT!!!!
Im so jealous.... I can't wait to move out of my apartment so I can buy a 100 gallon.... I've just started the switch to live plants and Im already in love
---
19 Bettas:
Hercules, Finn, Flagg, Sammy, Jackpot, Anchovy, Gotham, James, Honey, Echo, Ender, Merle, Orpheus, Dancer, Peanut, Dragon, Omen, Eurydice, Smudge
PLUS
My
FIRST
spawn!!!!
Unknown number of fry... HM marble + HM marble
3 Corys:
Ned, Lucky, and Dusty (AKA Nemo)
3 Dogs:
Chai, Punk, Pandora
1 Turtle:
Monty