So I had the itch to do some good photography since most of my photos are not so great.
I only did the jarred ones because I can separate them and get them to flare. Speaking of jarring I will be pulling some of the larger ones out of the grow out again because I am starting to see some nips in their finnage.
I will probably pull the rest of the males that I know are males and a few of the large females.
Out of all of my fry, I only have about
eight
males so far. So eek, I hope I have some ones who just haven't come out of their shells yet.
(This is the first male I jarred and one I am keeping, I have named him Keeper
)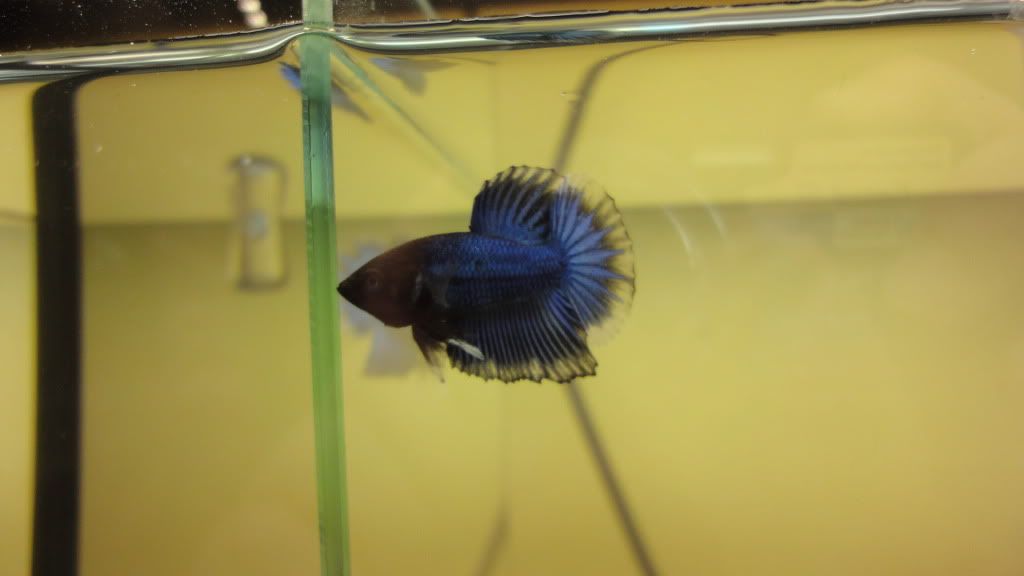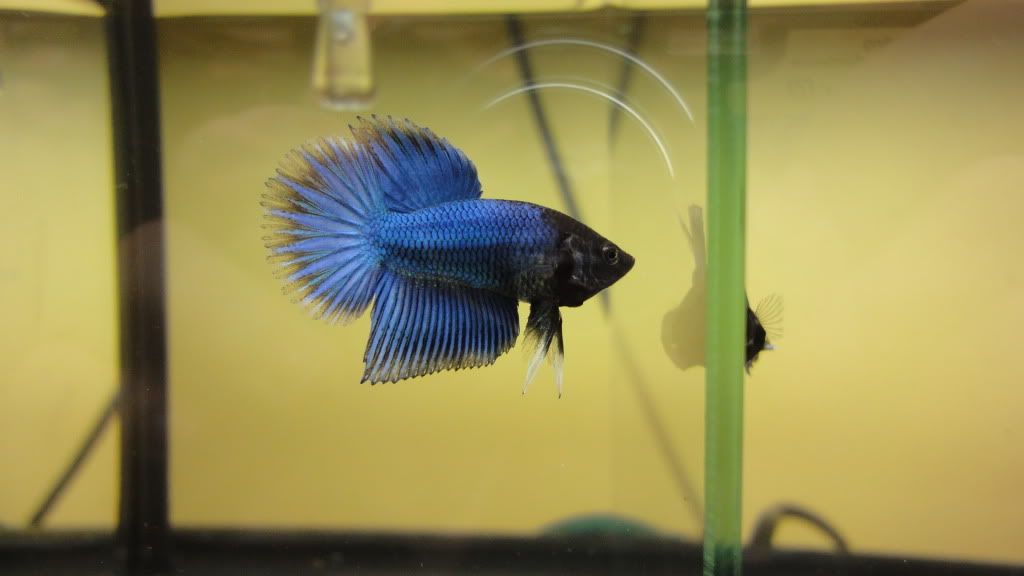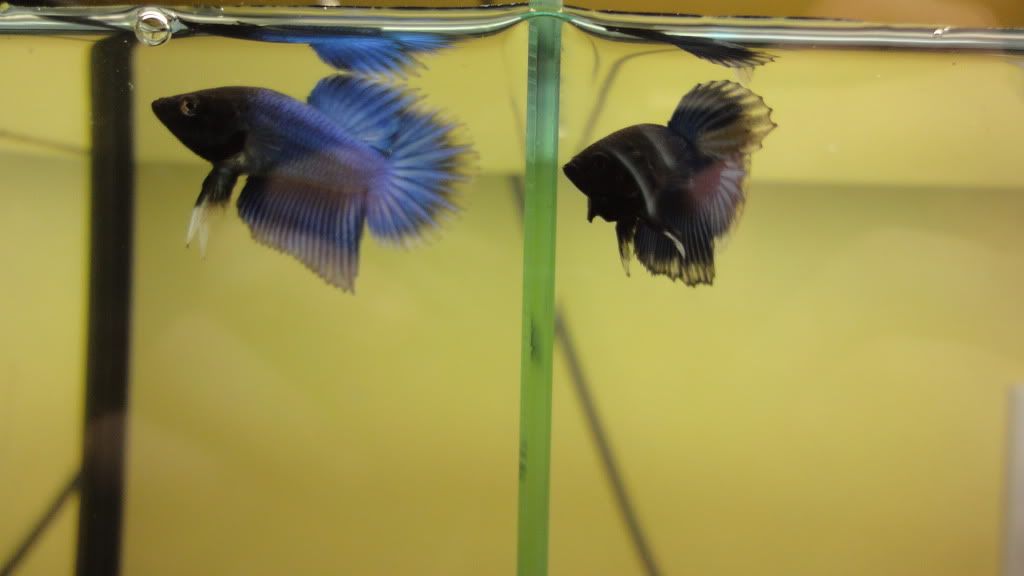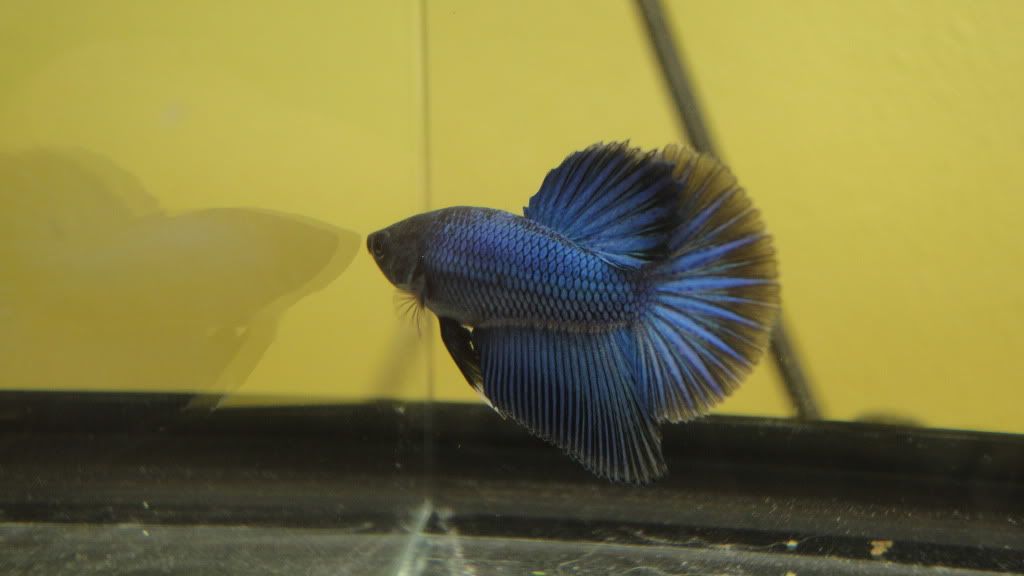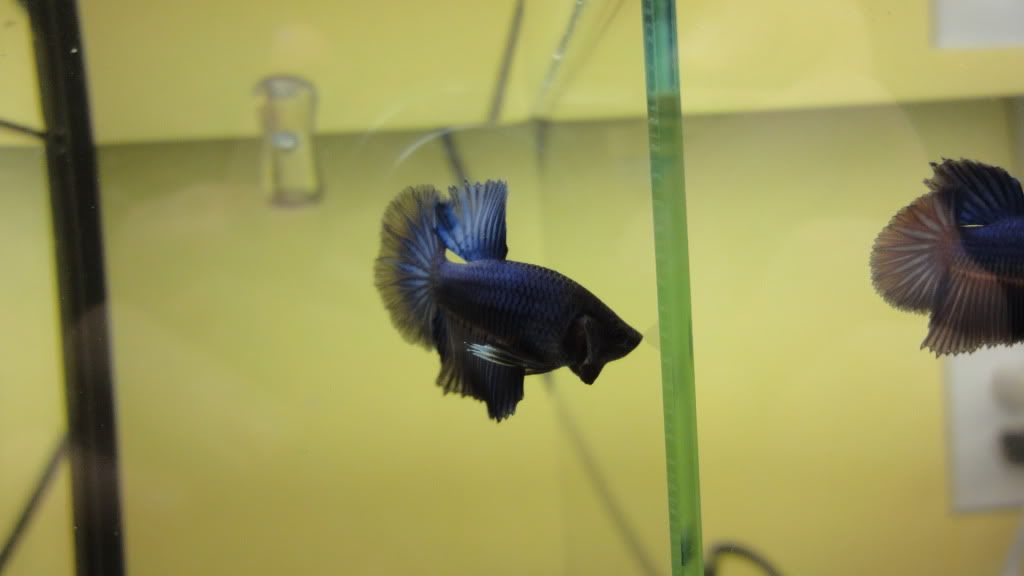 (The one on the left in this photo is going to be a OHM for sure)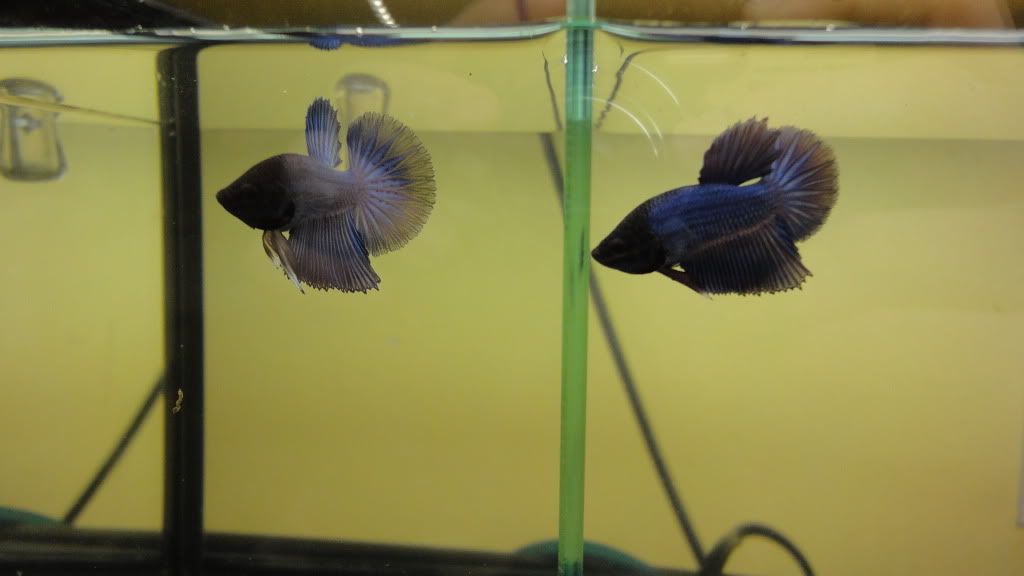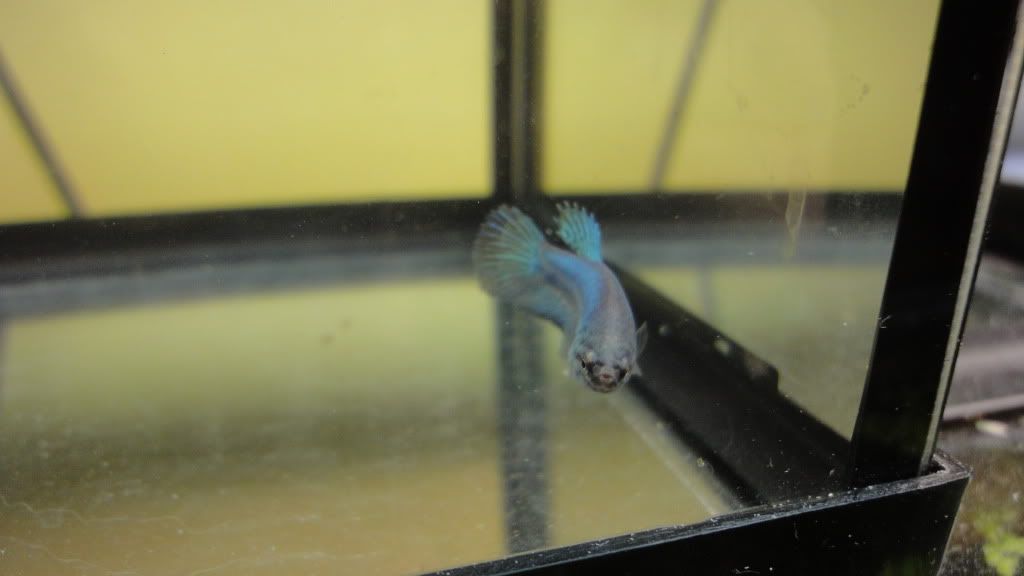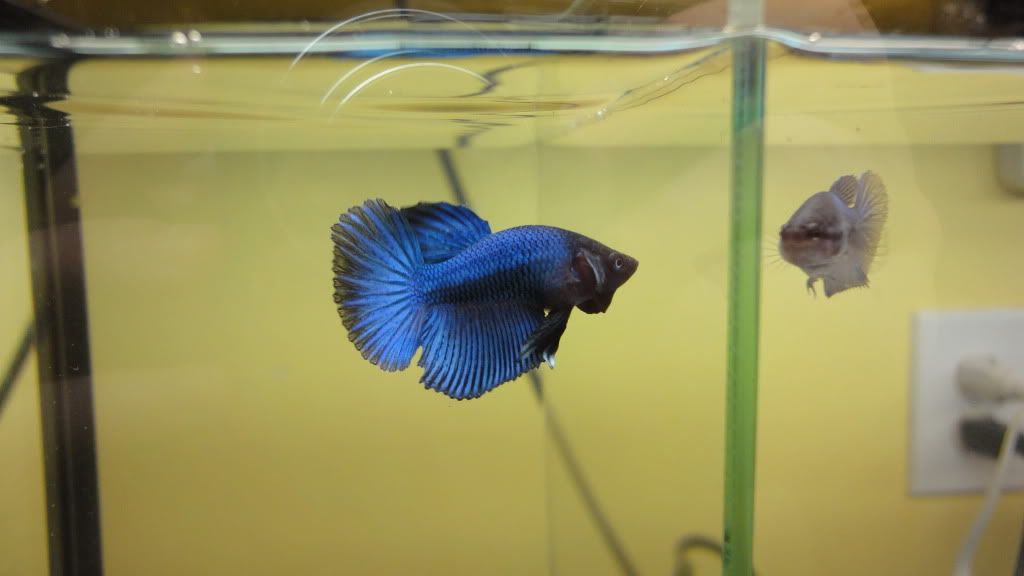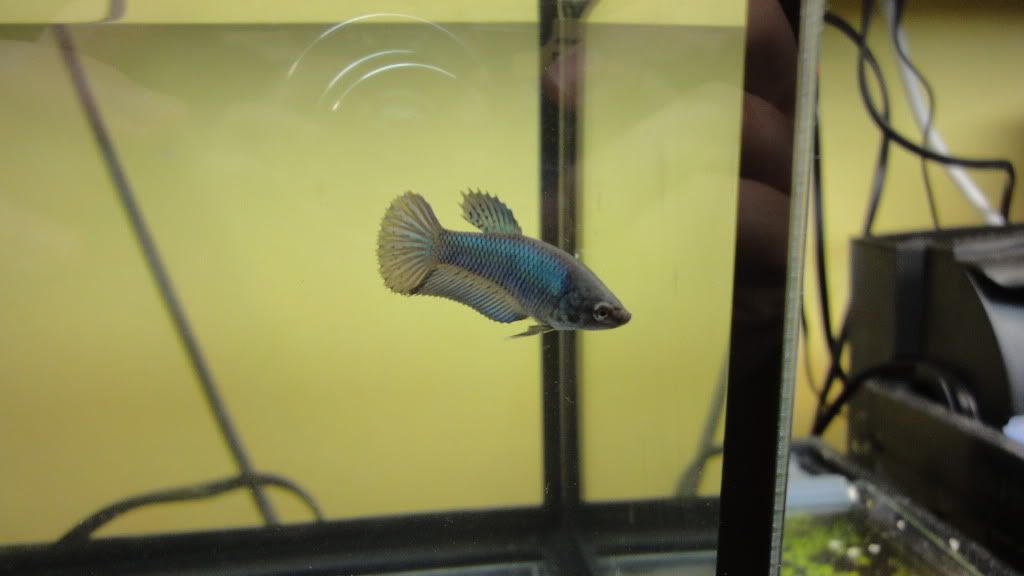 I am SO Excited about this spawn!
---
He is richest who is content with the least, for content is the wealth of nature
- Socrates
Definitely interested in females from this spawn! I'll be taking a couple off your hands!
---
He is richest who is content with the least, for content is the wealth of nature
- Socrates
Your babies are so pretty! Mine are all grown up, time to start a new spawn...
---
Member of IBC
Very pretty! Please keep taking photos as you jar them :D
Ohhhh, wow. For a first spawn, or really any spawn for that matter, this is absolutely astounding! I'd be interested in a female for sure.

Officially stalking this thread.:)
---
29 - Goldfish
10 - Veiltail Betta Community
6.6 - Doubletail Betta Community
2 - Crowntail
1 - Female Veiltail
So beautiful, I am in the planning phase to breed. So excited.
Nine Weeks
---
Thank You for all the responses! They should be ready to be able to go to new homes in another 3-4 weeks for the larger ones.
I jarred up another two boys from the grow out so now I am up to ten! The color is pretty much solid on the babies now. I have one female who has the most peculiar coloring. Her body is white like a Cambodian but she has blue/black finnage! I am not sure if she will color up or if she will stay like that, I am thinking its coming from Kanki's marble gene.
Another note, I have been feeding them grindal worms every other day (They LOVE THEM, but they gross me out) and I just got my scuds in from the mail so I am allowing them to populate before I start to feed them to the babies.
Here is some new pictures! When I change the water again I will take progress pictures of the jarred babies.
(One of the new boys I have jarred)
(See my white girl? The camera washed out her blue so it looks red.
)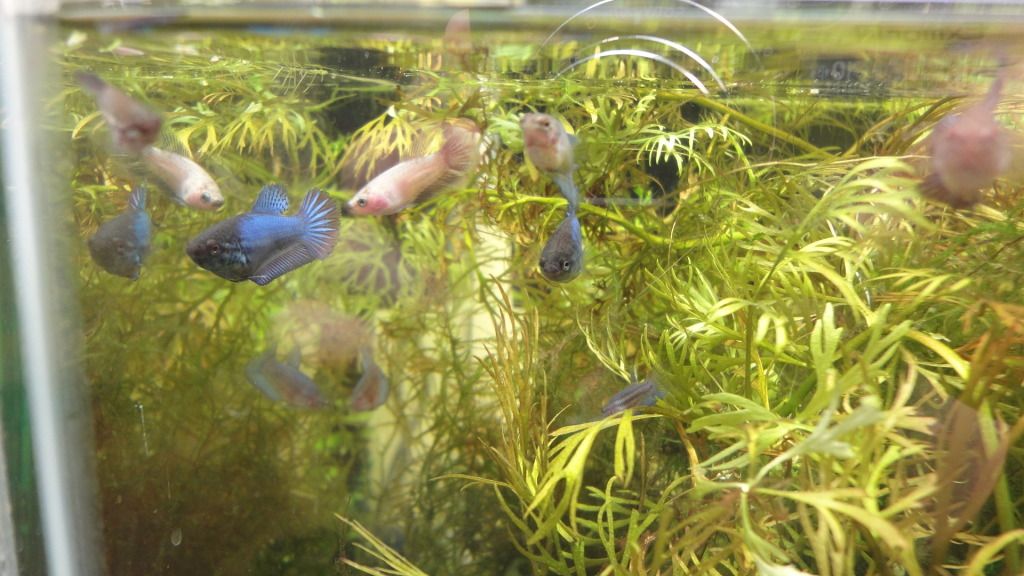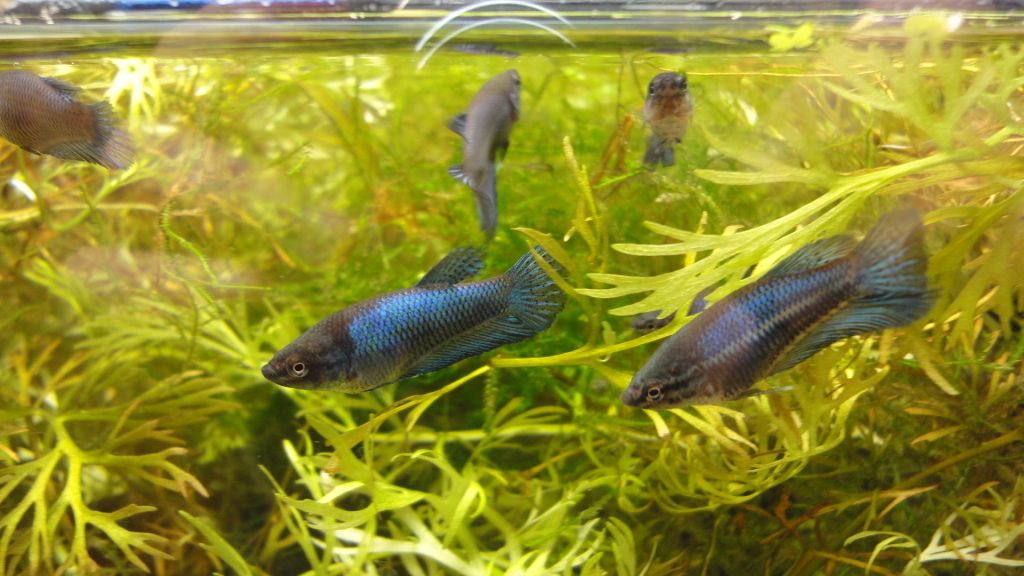 (See her again?
)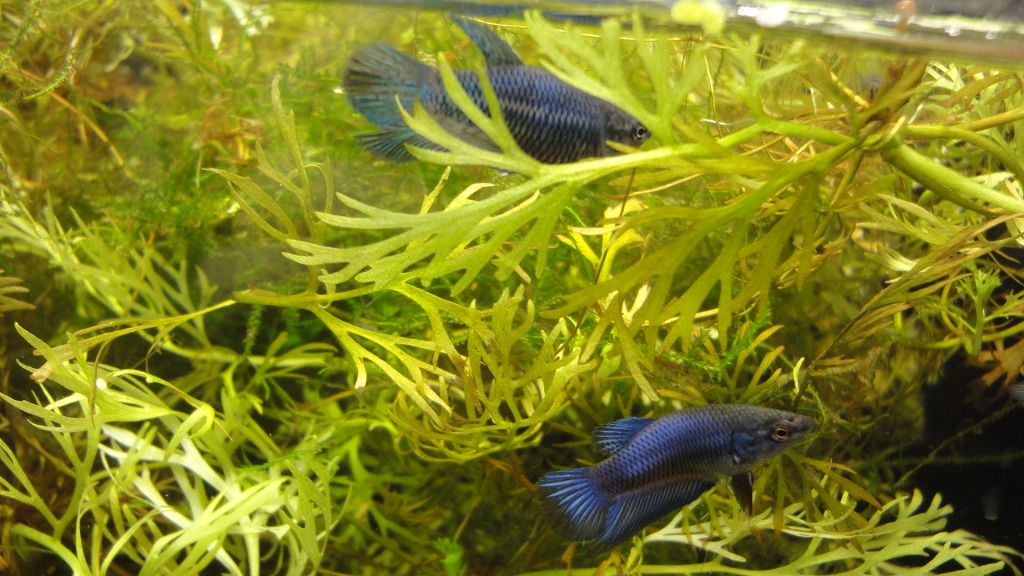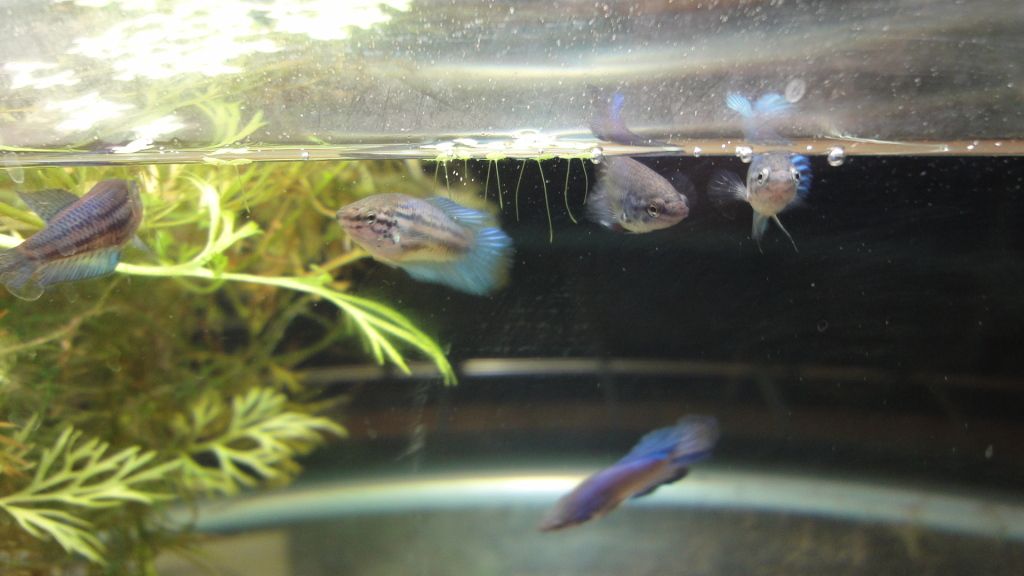 I am hoping to send some of the babies to the fall shows in the New Breeders class!
I am preparing everything to spawn the other pairs, I need to get everything ready. I was really bad and I bought a HMPK pair I am sneaking in to breed, I just fell in love with the boy the minute I saw him. He will be here in another two weeks with his spawn sister. So NO more betta's for me! I will probably post all of the betta's I would want to breed on another thread so I don't go insane gritting my teeth and holding my finger over the bid button LOL.
-Sincerely
---
IBC Member
WOW! That HMPK looks Gorgeous! Definitely put me down for a couple girls! Your boys are looking great! love seeing the colors come in so nicely. Great Job Sincerely! You are truly an inspiration for my breeding plans.
---
He is richest who is content with the least, for content is the wealth of nature
- Socrates
Similar Threads
Thread
Thread Starter
Forum
Replies
Last Post
Kotori and Pandora

fleetfish

Betta Memorials

3

03-24-2012

09:31 PM