*0* Did I say the father was a good fish or what!
---
Who am I? Well I am a Junior Member of the International Betta Congress and a breeder of white HMPKs, red dragon HMPKs, black/red dragon HMPKs, metallic multi HMPKs, blue masked HMPKs, and now multi color HMs. Soon to add black HMs. I will be showing in New Breeder class in fall of 2012.
They are now Nine Weeks Old Now
I am surprised I got a Cambodian out of them too, it could be interesting if I can still keep that color going. You hardly see any blue Cambodians anymore.
Yes, Kanki is an awesome boy!
---
IBC Member
Interesting! I'm not sure how I managed to get one because neither of them (That I know of) come from cambo lines. Like you said, probably the marble throwing me an oddball! ( I think she is absolutely adorable)
---
IBC Member
*stalking* Cant help it the babies are adorable :)
---
Blog of my Betta endeavors:
http://moonshinesbubblenest.blogspot.com/
Take care of the water,
the fish will follow
I love the marble gene because of the suprises, so much fun. Your babies are developing beautifully.
---
Member of IBC
Here are the update photos of some of my jarred boys plus the males I received from Karen from her recent spawn
(I thought this boy was going to end up being a super delta but he as developed quite a bit of spread in one week! This is another reason I love to take pictures every week. I can really see their progress!)
Many of my boys are beginning to grow their finnage heavily now and they still have quite a ways to grow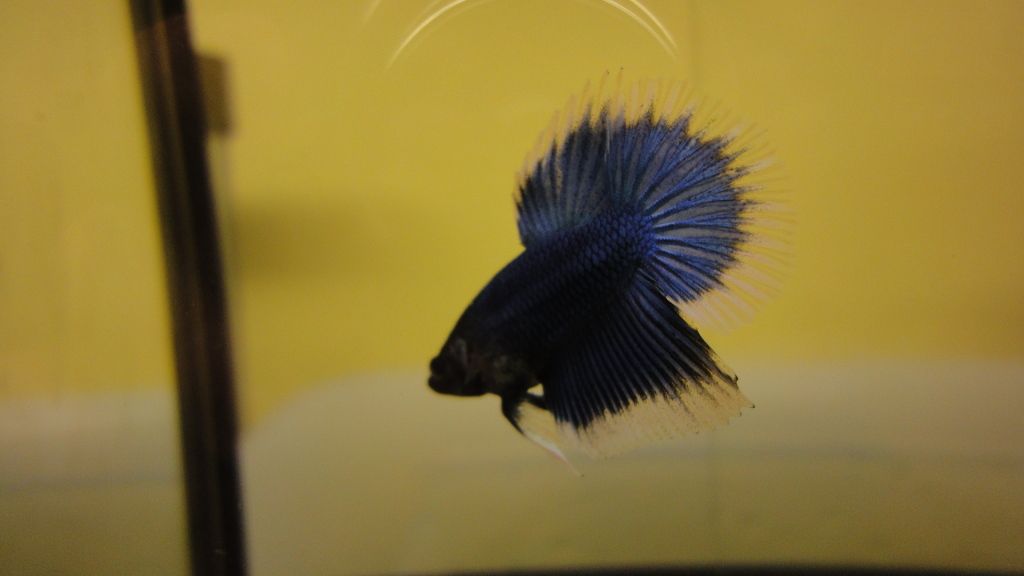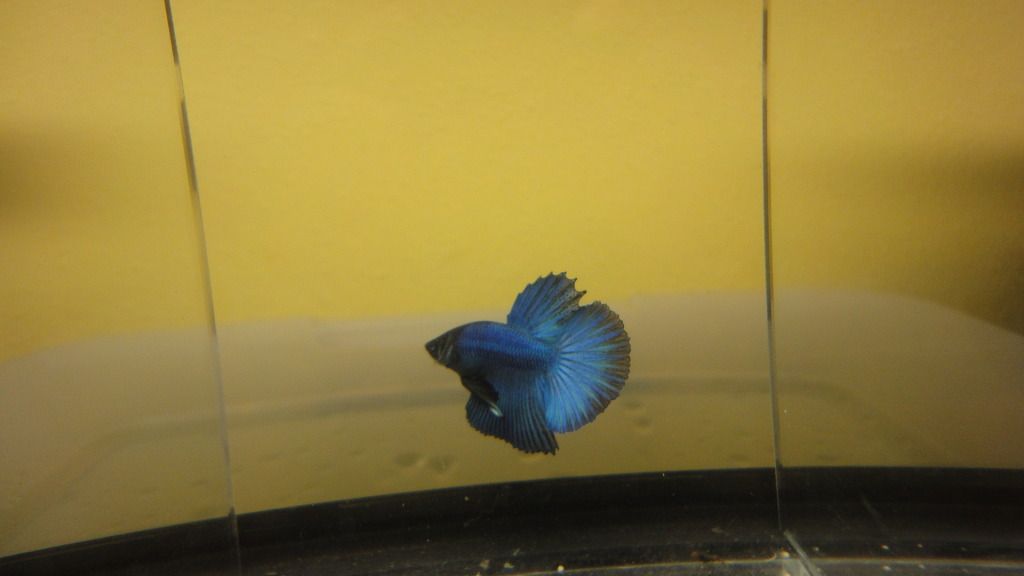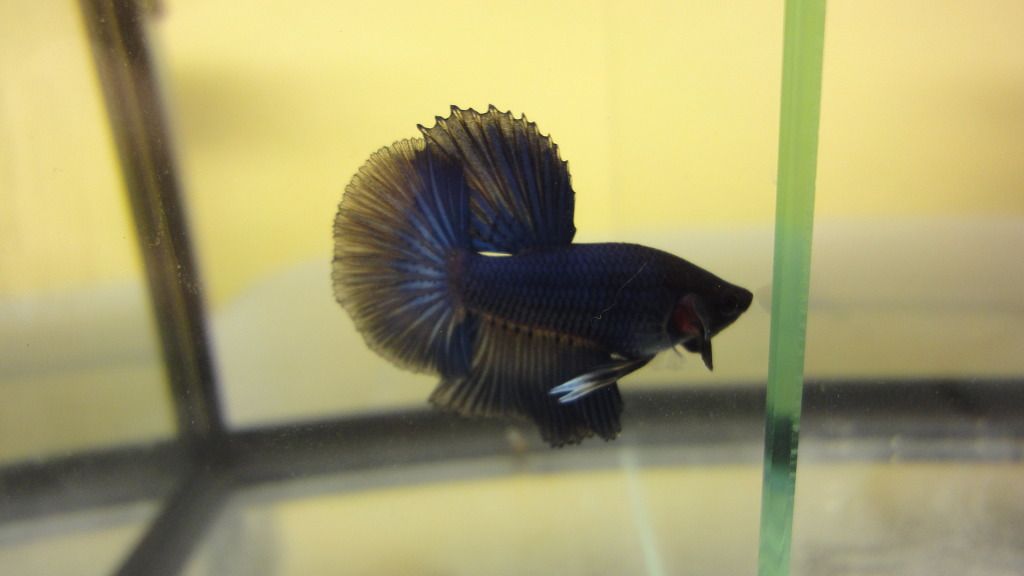 My Jarred Girls
(These girls only have 4-ray branching still but are getting awesome spread!)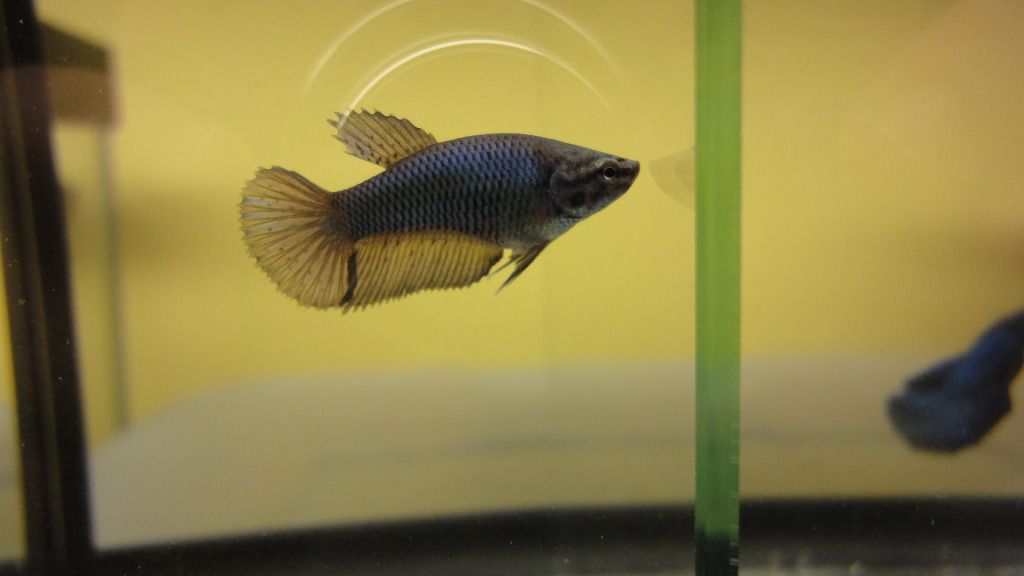 My New Boys From Karen (They are hilarious, they wouldn't flare at my boys when they were in the photo tank. The second I put them next to one another they started to flare and strut their stuff!)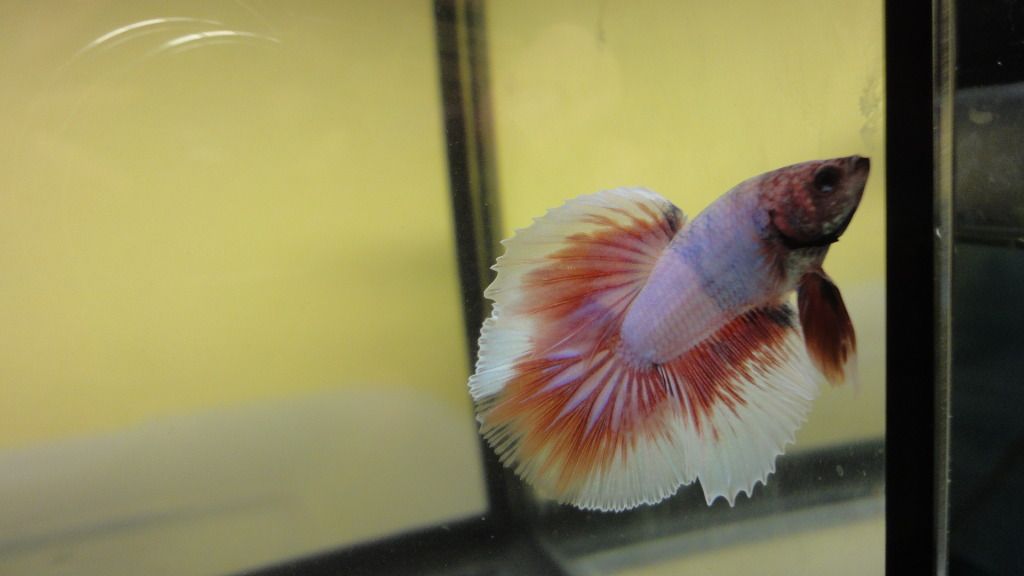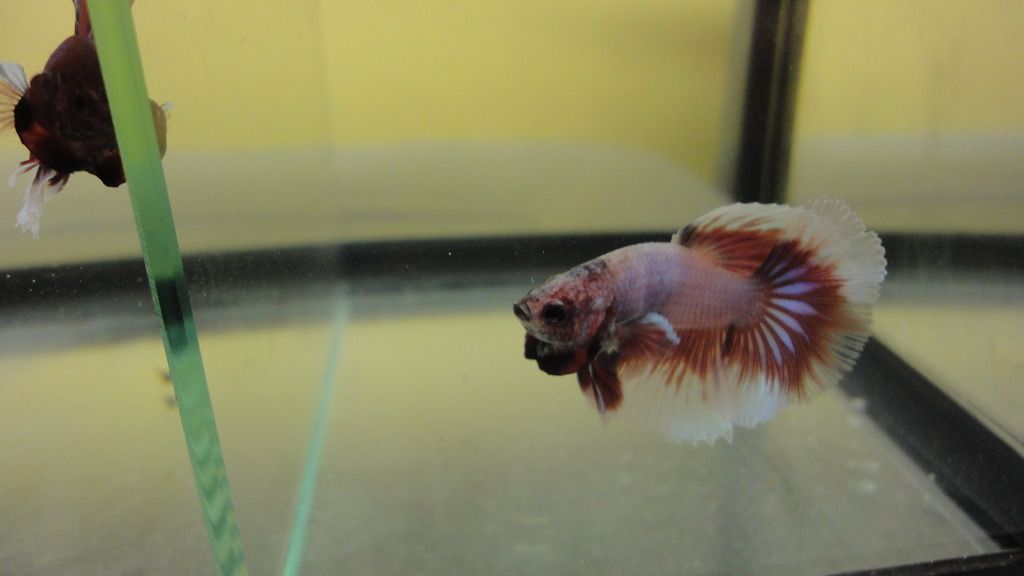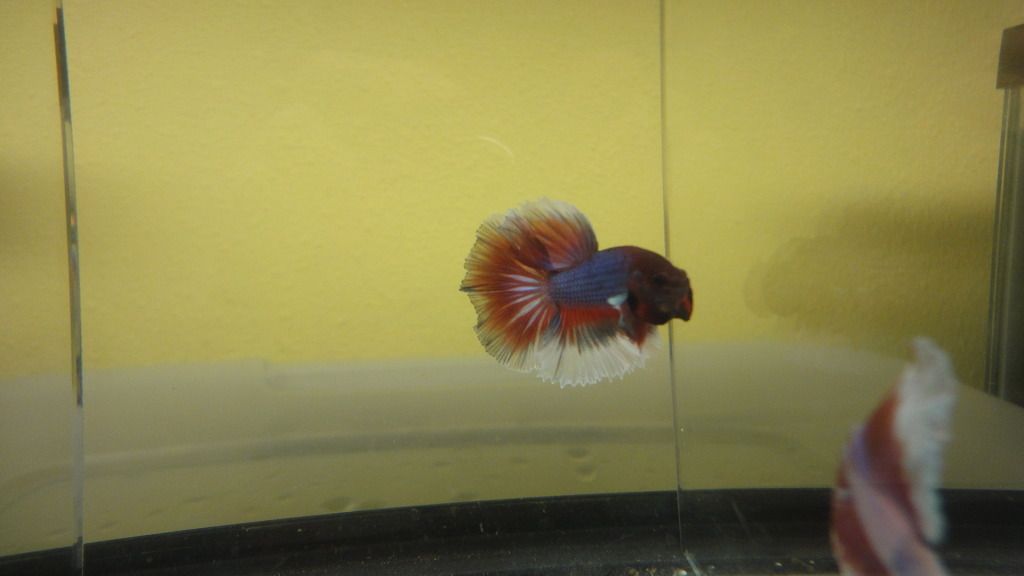 They are real stunners! But it will be quite a few months before they will be ready to breed so for now lots of clean water and food!
Another funny story I have to share is when I was feeding bloodworms yesterday and this one girl inhaled a rather large worm and begun to bob up-top the tank. Apparently the worm had some air in it and it prevented her from swimming down! I couldn't help but laugh when she would swim SO hard to try and get a worm that would float below her and the second her little fins stopped moving she shot like a rocket up to the top. She is fine now, eats and swims around like nothing ever happened.
Every week a new surprises, hope for more during this next week!
---
IBC Member
Wow! Karen never disappoints! Your spawn is coming along beautifully! Keep it up!
---
He is richest who is content with the least, for content is the wealth of nature
- Socrates
Similar Threads
Thread
Thread Starter
Forum
Replies
Last Post
Kotori and Pandora

fleetfish

Betta Memorials

3

03-24-2012

08:31 PM