I may just want a pair from this spawn! Keep us updated with pics! this is awesome I am so happy that your first spawn is going SO WELL!
---
He is richest who is content with the least, for content is the wealth of nature
- Socrates
WOW Sincerly, just WOW! Glad all your spawns are going so well.... mine, not so much, as you know from reading my posts. Don't inherit my luck. IN my case, i have to not believe in luck... err anyway GOOD JOB!!!!!!!! :D
---
"It does not do to dwell on dreams and forget to live."
Seven Weeks Old
---
Thank you for the support!
The babies are now SEVEN weeks old! I feel really lucky to have been able to get them this old without hardly any problems. But now comes the next stage and that is beginning to jar the babies who are becoming aggressive or nippers.
I've now started to feed them three times a day because they seem more ravenous now that they are older. Speaking of which, I have ordered some grindal worms and scuds for the babies so they can much on some live foods! I'm Thinking next week I will order some black-worms for the adults because I have been having a difficult time getting some of them to eat (Kanki is the WORST, he never eats his food unless its frozen mosquito larvae)
Time for pictures of the babies!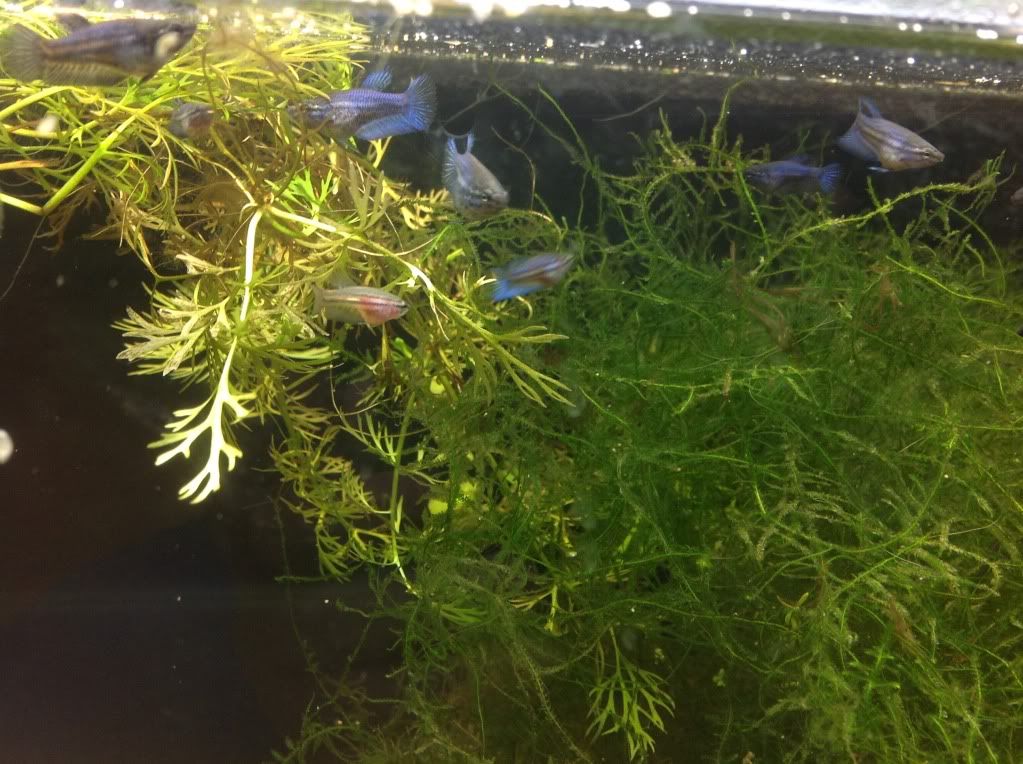 (I included this picture because some food falls into the moss and they burrow into the moss. It is hilarious.)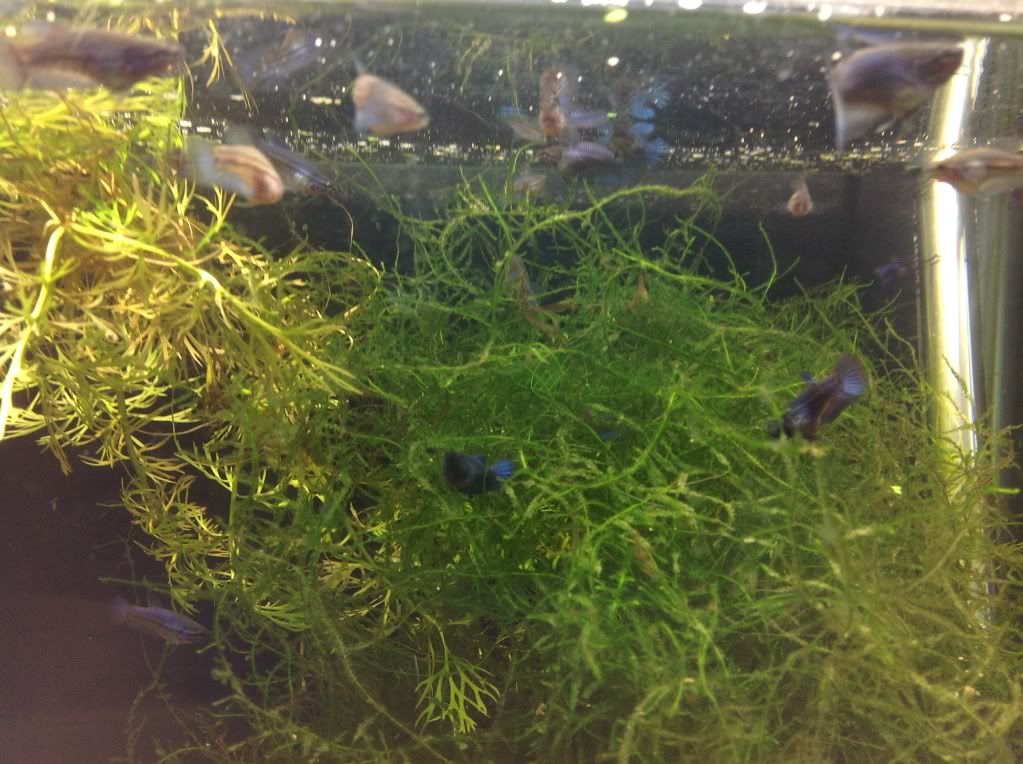 (This is the only picture I could get of the jarred baby, he is FAST and squirmy)
(This is one of my favorite fry, he is big but SO passive. Never bothers anyone and just eats and eats.)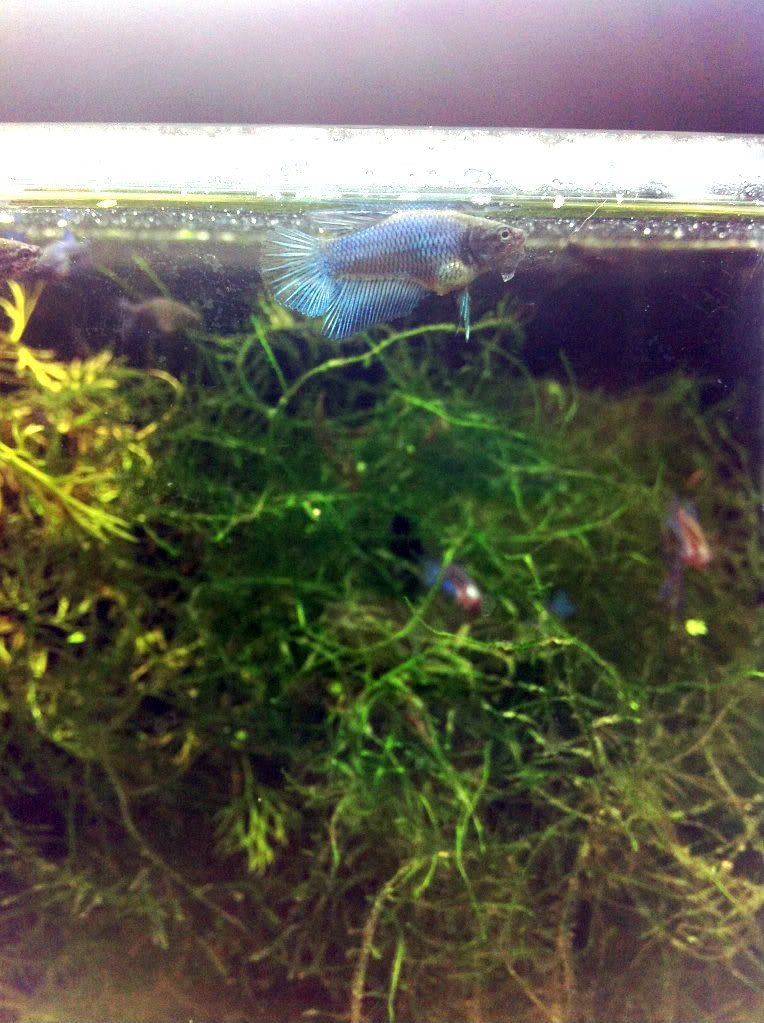 -Sincerely
Oh, so pretty. I got my new girls in and they're being wonderful. I can't wait to spawn once my boy gets here.
---
Bettas:
Females: Morgana (CT), Gwendolyn (CT), Amethyst (CT), Hebe (CT), Iris (HMPK), Amphitrite (HMPK), Artemis (HMPK) Dottie (?), Lulubell (CT), Mirabell (CT) & Jubilee (HMPK)
Males: Cronus (CT), Tian (OHM) & Anubis (OHM)

Dogs:
Zeeva (Siberian Husky)
Binky (Samoyed)
I know what you mean! My boy is supposed to be here by tomorrow! I am excited!
LOOK at those BELLIES!

What gorgeous little fatties. :P
They are becomming quite beautiful! Love the colors you're getting.
---
Member of IBC
woooooooooooooooooooooooooooow-cute overload! <3
---
BeckyFish97
Proud mum of : Gandalf, Lily,(ohm bettas)
Pineapple (male betta)
Jade, Indigo (hm bettas)
a few platys, a few guppies,
a few shrimp,
and whatever else sneaked into my tank while I wasnt looking
If it moves. . .BITE IT!!!
Oh I just got even MORE excited! Great job your babies are starting to really turn out beautiful!
---
He is richest who is content with the least, for content is the wealth of nature
- Socrates
Jarred Babies
---
I have now begun to jar babies that are being aggressive, I am now at 11 babies right now. That will probably grow tonight, they are growing up so prettily!
Some of my jarred kids. I am tickled to see them becoming halfmoons! I have two babies that are already making bubblenests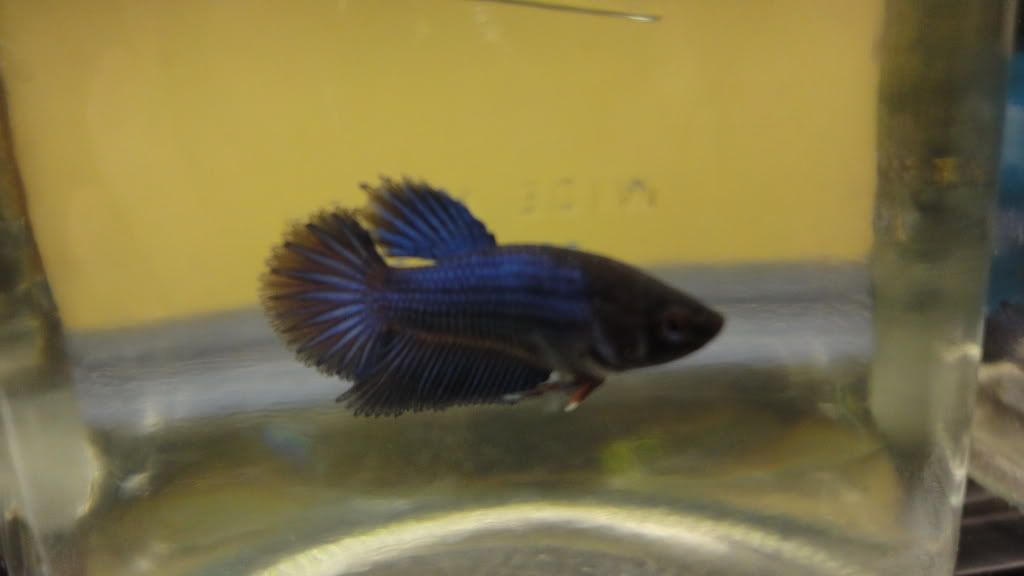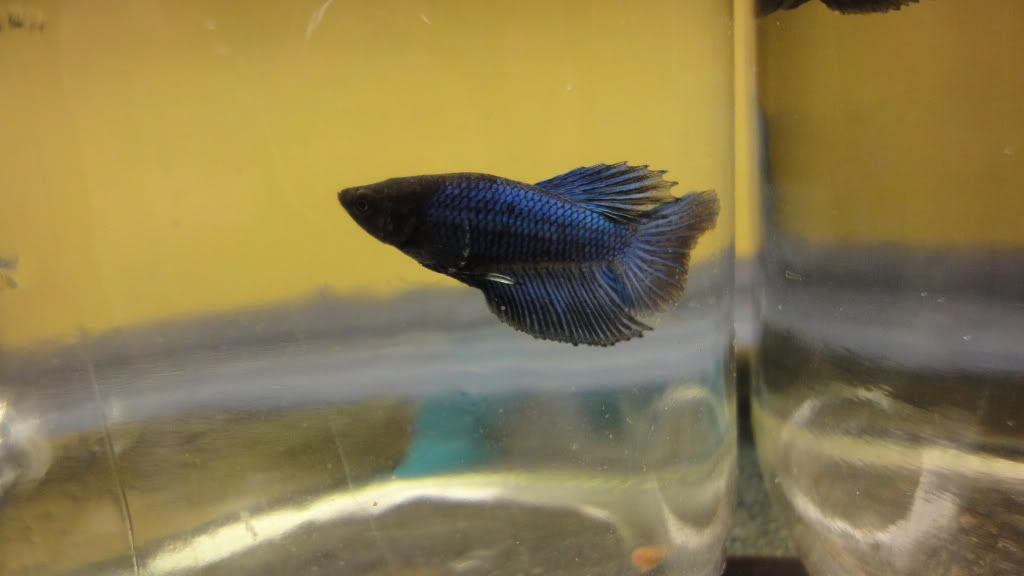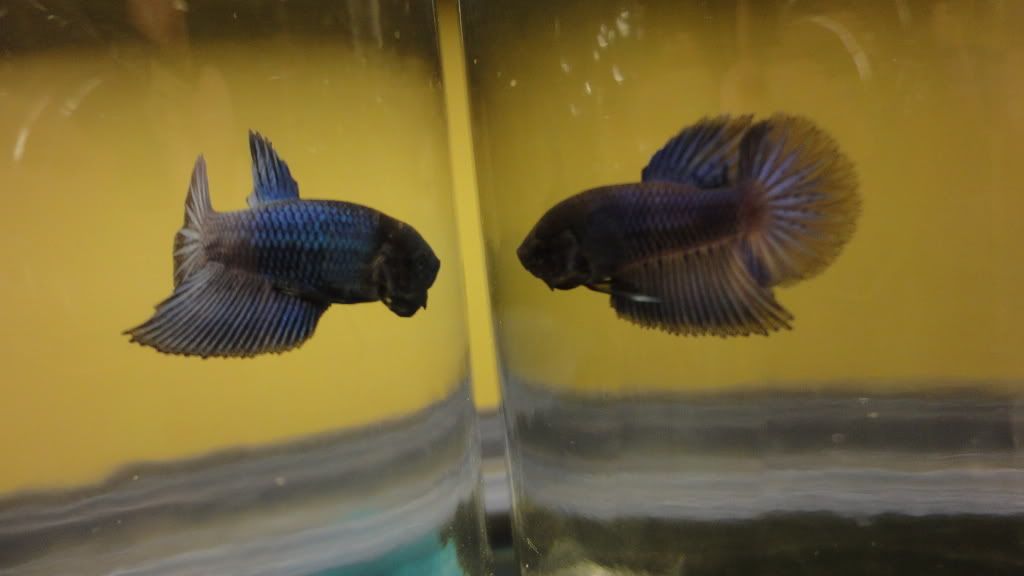 The girls in the 20 gallon.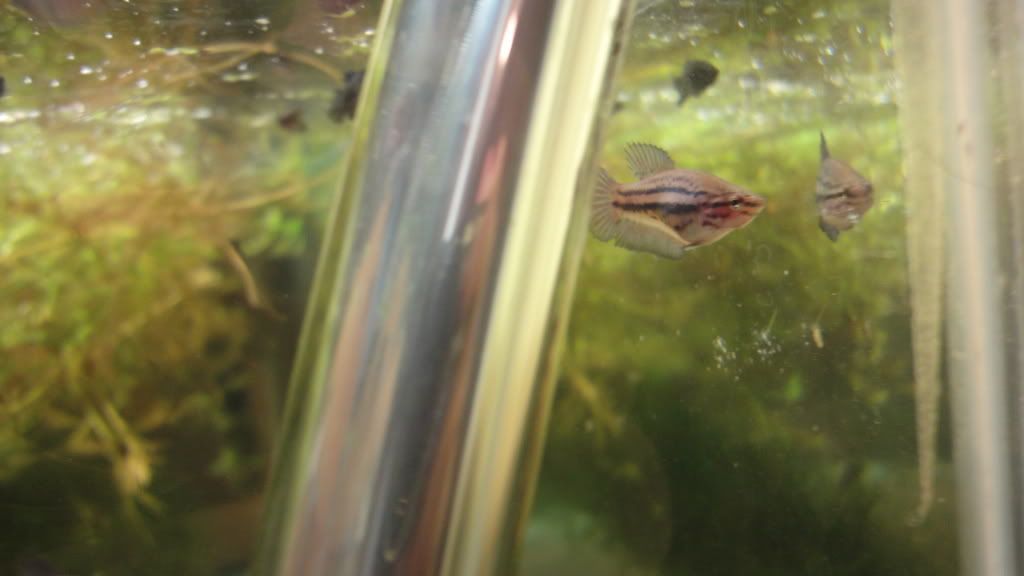 This girl knows when I am taking photos of her, she is a chunky girl but her form is looking really good. I am waiting for her to color up.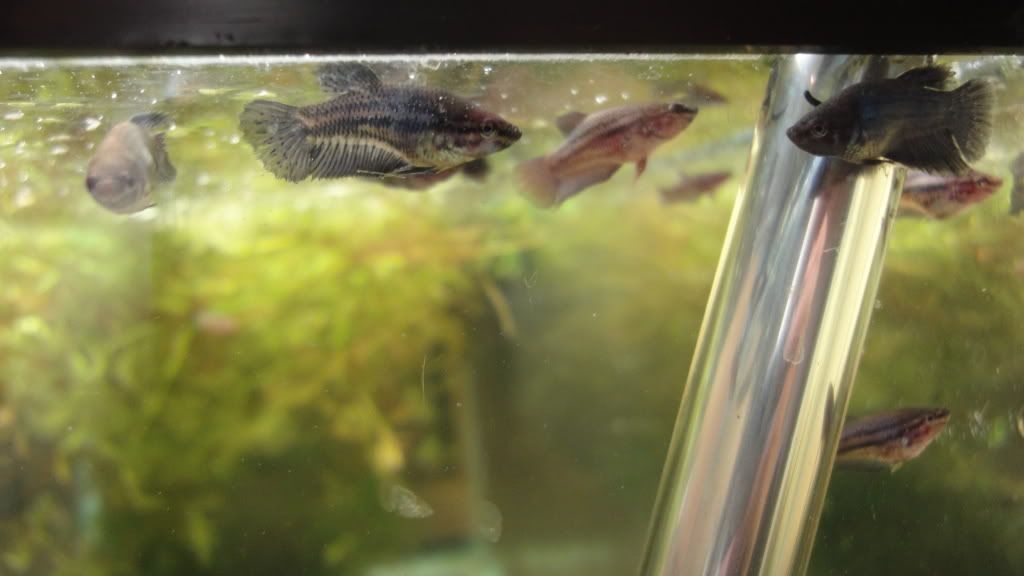 I have a few babies who have red ventral's so they will be pulled to be sold for pets.
Similar Threads
Thread
Thread Starter
Forum
Replies
Last Post
Kotori and Pandora

fleetfish

Betta Memorials

3

03-24-2012

08:31 PM