Copper x Royal Blue HMPK (Mint Dragon F1)
---
Male:

Royal blue HMPK
Female:

Copper HMPK
Genetics:

Copper is another way of saying homozygous metallic steel blue. "blbl" represents the steel blue, and "++" represents the homozygous metallic alleles.
Copper = blbl ++
Royal blue is the result of crossing a turquoise (BlBl) with a steel blue (blbl). Royal blue is non-metallic, which is represented by "nm nm"
Royal blue = Blbl nmnm
So, crossing copper with royal blue will result in:
50% Heterozygous metallic royal blue (Blbl +nm)
50% Heterozygous metallic steel blue (blbl +nm)
(Examples of the offspring:)
Blbl +nm:
(Metallic royal blue)

blbl +nm:
(Metallic steel blue)

Goal:
From this line, I expect many metallic steel/royal offspring. The male has a wonderfully broad dorsal, with a strong D-shaped caudal and nice, thick body. The female has a great topline, D-shaped caudal, broad dorsal and parallel anal fin. I hope to fix the red wash on the male, and smooth out the edges on the female. This spawn will be the foundation of the "Mint Dragon" line, metallic blues with a black base and bold iridescent branching.
The two are currently conditioning, and I plan to introduce them tomorrow evening. I'll be posting pictures along the way, so stay tuned.
---
Last edited by KadenJames; 08-12-2012 at

06:02 PM

.
This is awesome! Can't wait to see the outcome :)
---
Do not dwell in the past, do not dream of the future, concentrate the mind on the present moment. - Buddha
Happiness is the only thing you can give without ever truly having. - Anon
After introducing the pair, the male immediately began constructing.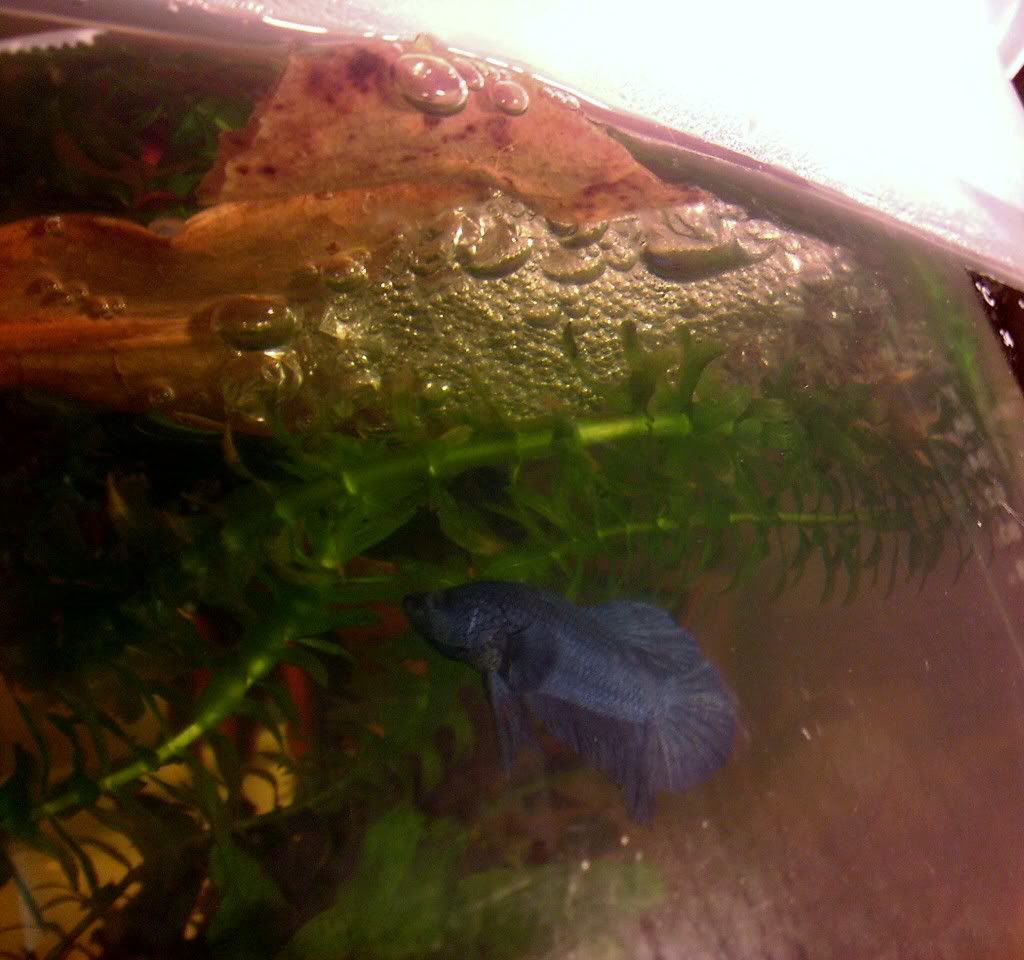 It only took around 3 hours for the two to begin embracing, with minimal damage to the female.
They embraced for around 5 hours, and I was able to easily remove the female and leave the male to his nicely full nest.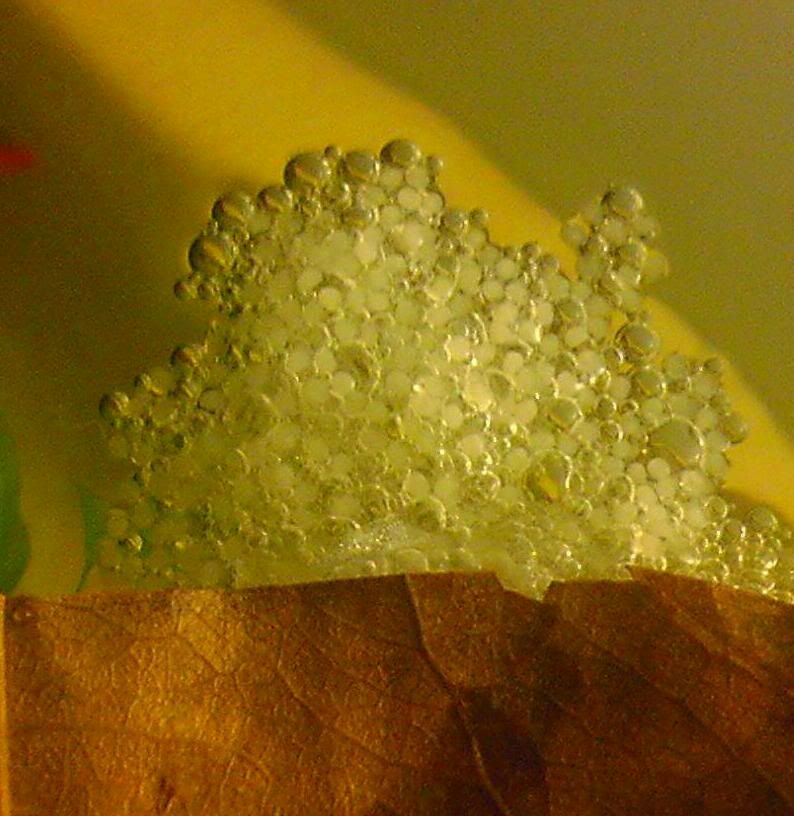 Some of those bubbles are huge! Is that all the fry you have left? Or is there more? It's great that the female is doing OK. Her form and finnage is simply beautiful. So is the male. ;)
*subscribed*
---
Over hundreds of bettas die in their small, dirty cups each day. Only you can help them live. Research and then save them, today!

Well, they look big because it's a pretty close-up picture. Who knew my phone was capable? Heehee. The rest of the eggs are spread out under the IAL. This is just the corner that stuck out.
That's good. The embrace part always creeps me out. The female's eyes are popping out. Well, I hope you don't have much fry with deformities.
---
Over hundreds of bettas die in their small, dirty cups each day. Only you can help them live. Research and then save them, today!

I'm so excited to see your future posts, I love HMPK they are my favorite!
---
Just because I'm in a cup, does not mean to pass me up, all day long I sit and stare wishing you would take me there. To your home to set me free, in a tank would mean worlds to me. I'll be your friend and loving pet, buying me wont bring regret. I'm just a Betta can't you see, all I ask is you could too love me - CandiceMM
A cold cup was not my destiny-Heart Breaker
Good luck! They are both totally beautiful!