Blue Marble/Mustard Gas Spawn Log
---
Well. Here is my first spawn In which I will be hopefully sending the little babies to shows. Both fish are from the seller kaimook and they compliment eachother so I'm hoping to have some nice fry. The female has been released. No wrapping or eggs yet though.
How They Compliment Eachother
Well as you can probably see. The male has a nice tight caudal and no excessive branching along with an anal fin that matches Up nicely with his caudal. The female has excessive branching and a long anal. He will complement her in this issue on form. He also doesn't have a broad enough dorsal. But the female does so this is another thing they complement eachother on. She also has a nice thick long body and a nice topline. I find this pair very nice. They are doing well in the Spawn tank. I can't wait to see the outcome.
The Male. Blue Marble : "Marble"
His "Nest"
The Female. Blue Mustard Gas : "Sassy"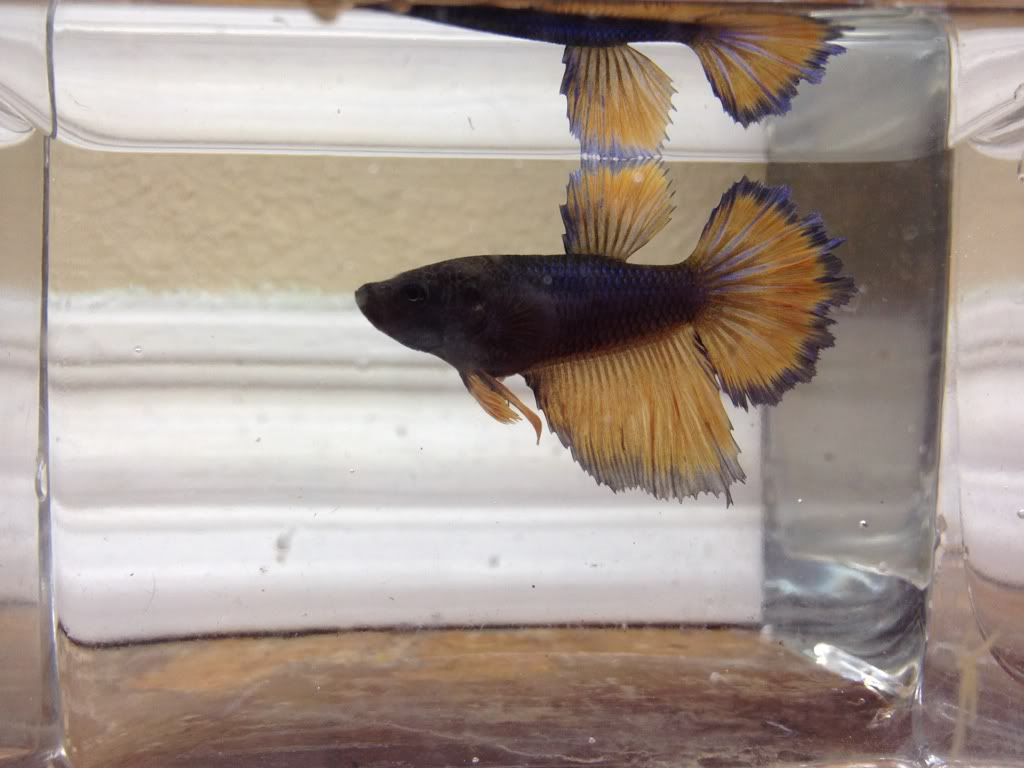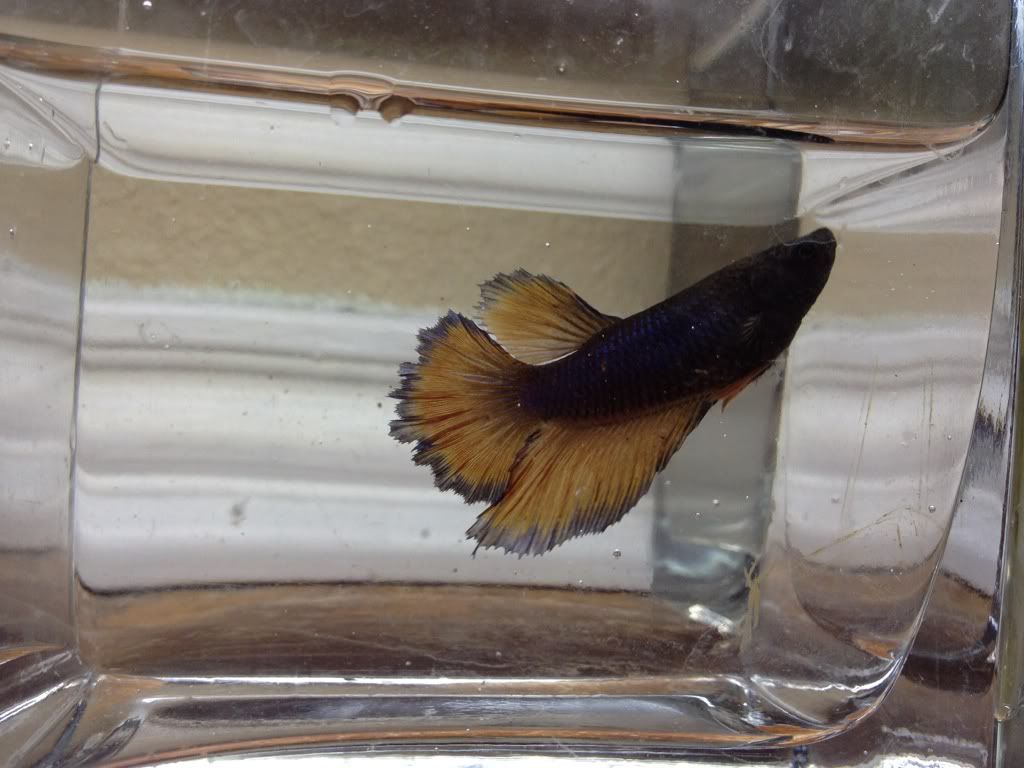 ---
Not crazy about that girl's anal Mo...
---
IBC Member
I wish betta anal fins were like hair and you could cut it. :)
Sorry its not meant as an insult. Its just that I have bettas with long anals and wish sometimes I could trim them like hair.

Good luck on your spawn. Such a handsome male. Love the unusual colors.
Lol. I think my babies got into a fight, I don't think they like eachother... Lol,
---
Holy crap! D8

They look like they did some massive damage. I'm so sorry! D:
---
Baby Buddha(M VT) ~ Oddball (M-DeTxHM)~ Little Chai ~ Lucky(F oto)
I seem to have a problem with collecting things with scales and fins. Oops
Lol, yeah. They still are "interested" in eachother. When you remove the card inbetween them they go crazy. Lol
---
Looking at your male is making me cringe xD

Are you still going to try with the breeding?
---
Baby Buddha(M VT) ~ Oddball (M-DeTxHM)~ Little Chai ~ Lucky(F oto)
I seem to have a problem with collecting things with scales and fins. Oops