Quote:
Originally Posted by
BeautifulBetta123
View Post
Now that sounds creepy
I pulled that off well, eh? :)
---
10 Gallon Tank:
~Countless Pond Snails~1 Espe's Rasbora~1 Harlequin Rasbora~
5 and 5.5 Gallon Tanks:
~empty~
Avatar by Fenghuang
Many of my scaly friends from my original tank from 2011 have passed, except for two! I am in the process of re-doing my tank. :)
Banned
Join Date: Aug 2012
Location: Hogwarts
Posts: 2,082
You guys are so damn funny. I literally cracked up. Lol
I released her again on Monday night, Sept 24. It's been three days and nothing's happening. He even stopped making the nest. Maybe they're just not meant to be a breeding pair. I'll give them a few more days before I take them out and recondition them. It's like he's not even trying to impress her.
best of luck! they're both gorgeous! :D
---
5 bettas:
Шостакович
Shostakovich
, Dimitri, Blood, Fancy Pants & Miss Priss;
1 cat:
Rajah
Hi VanBoy, I am sorry to hear about your spawn not going as planned. I know it must be very disappointing. I am about 5 days away from my pair going into the spawn tank and I am hoping it goes ok. Good luck, I hope things go ok for you in the next few days.
---
Just because I'm in a cup, does not mean to pass me up, all day long I sit and stare wishing you would take me there. To your home to set me free, in a tank would mean worlds to me. I'll be your friend and loving pet, buying me wont bring regret. I'm just a Betta can't you see, all I ask is you could too love me - CandiceMM
A cold cup was not my destiny-Heart Breaker
I know from experience how frustrating these things can be. Best of luck.
---
Member of IBC
He still don't have a nest and today he was trying to kill her!
I guessed they don't like each other and I took them out a few minutes ago. Sunkist looks like he is ready due to the size of the nest he made in his bowl. I thought he deserves another chance so now he's in the breeding tank already building a nest. I'll try to breed Flash again later with an orange female if I find one.
I like how intense Sunkist's color became since the day I got him. He used to be orange but he's more red now.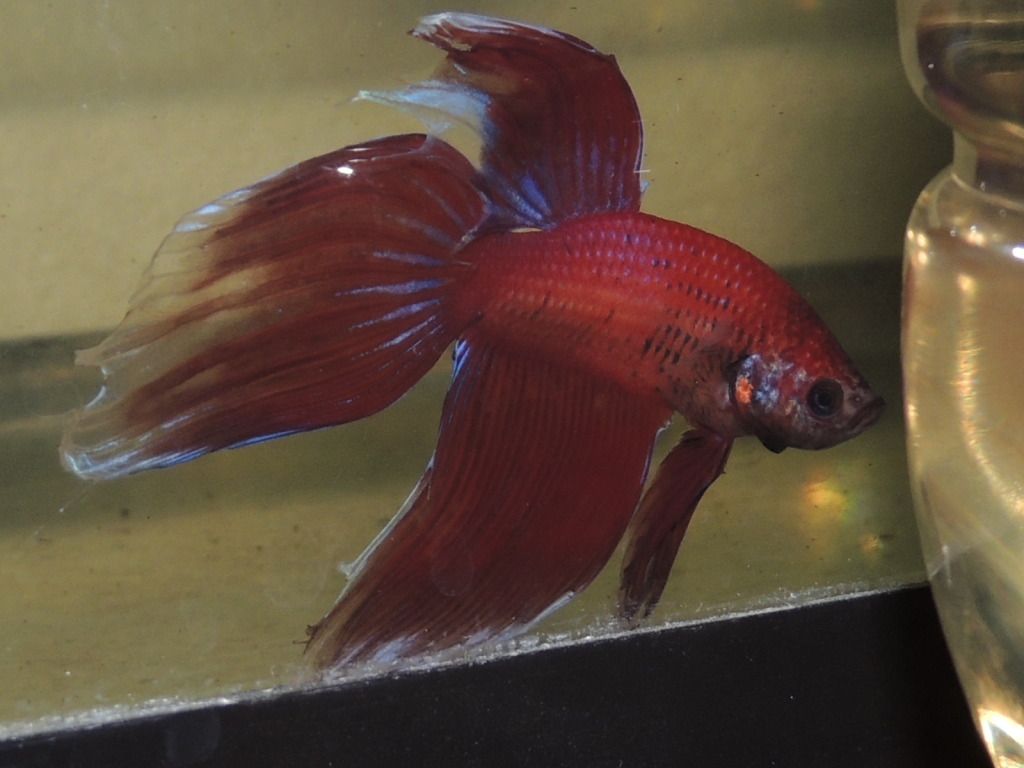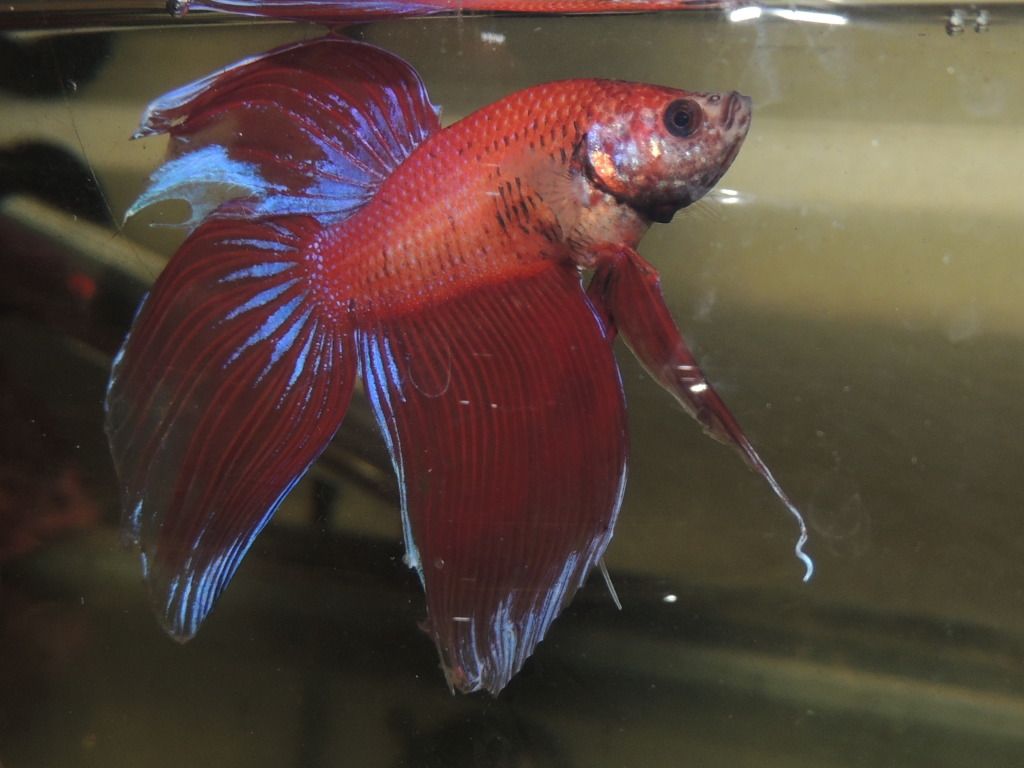 Pics of him the day I got him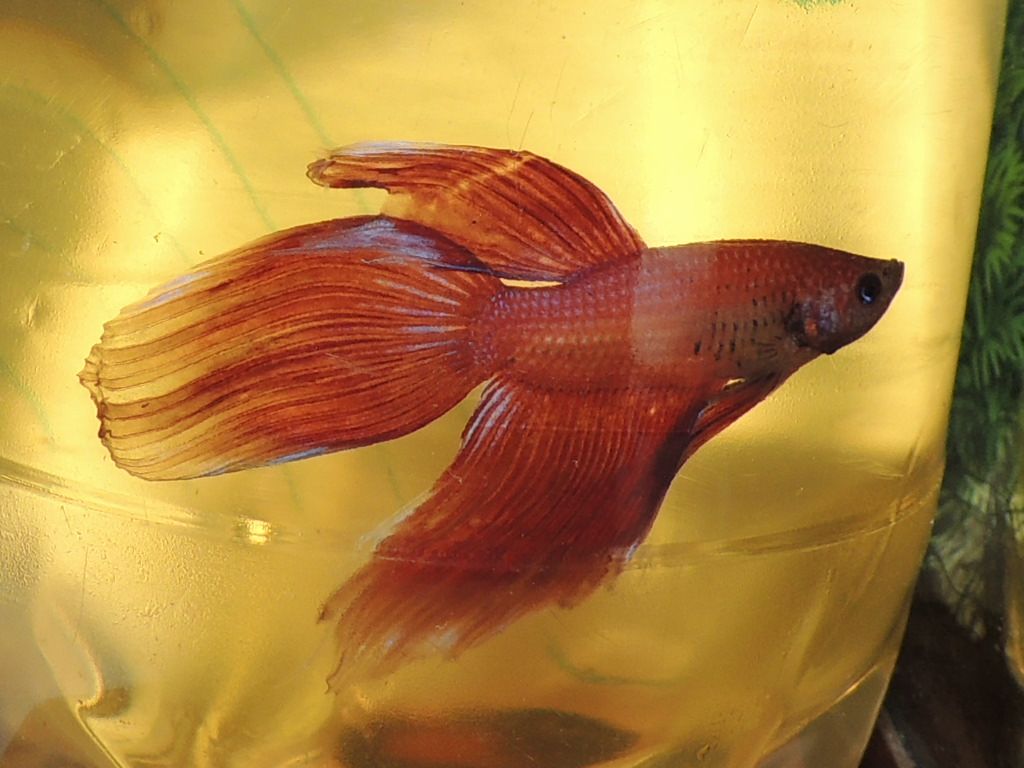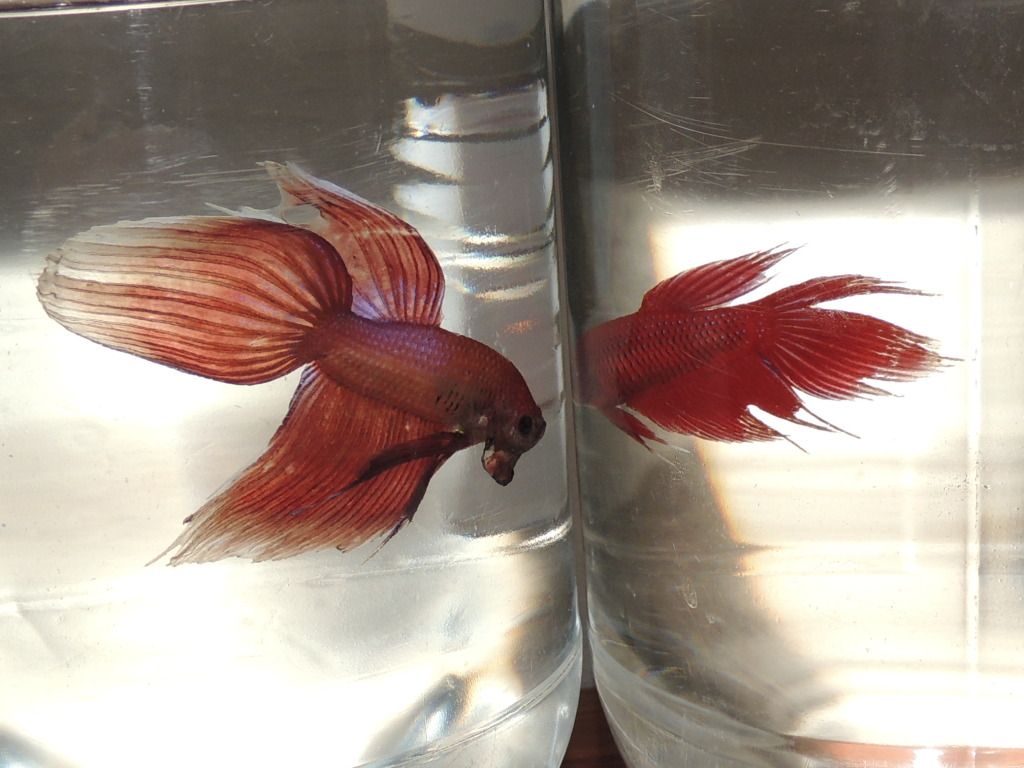 Look at what Flash did to her.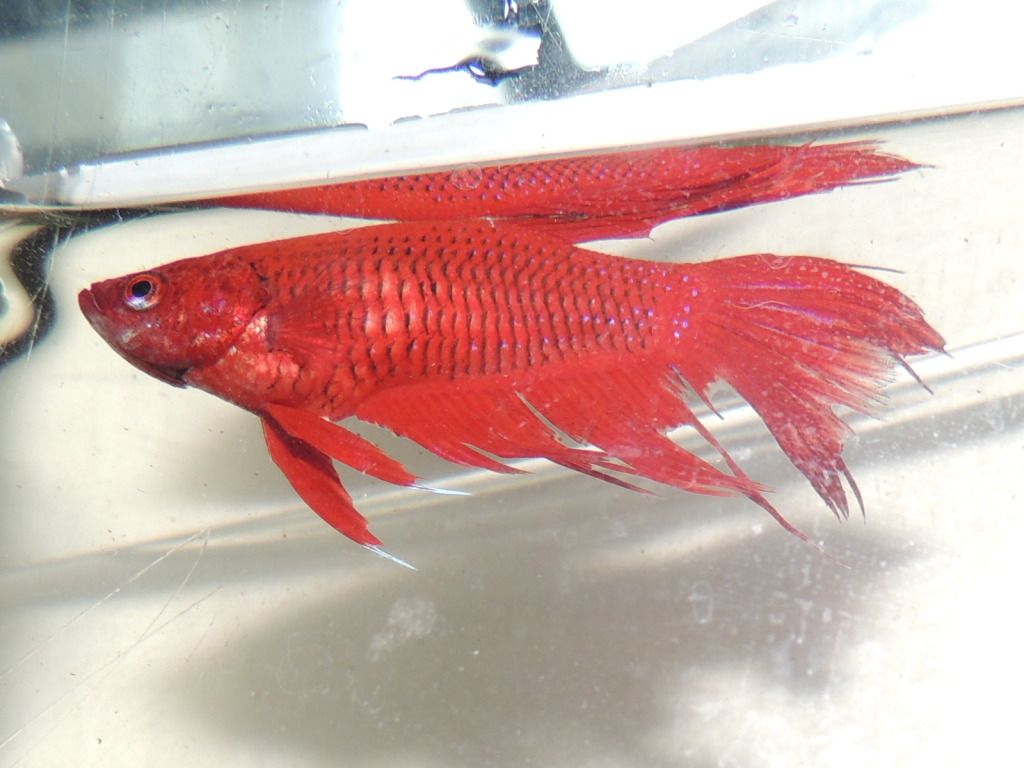 ---
Last edited by VanBoy; 09-29-2012 at

04:42 PM

.
For known aggressive/vicious males, it's best to keep female in a chimney or what ever that has holes so they can sense each other. First timers for 3 days, veterans 1 day.