Ashley's First Spawn: White HM x White HM
---
My first spawn failed, as the eggs ended up infertile (common for first-timers), but this one has worked out so far. :)
I put my pair in a 10G filled to about 4 inches. I floated some bubblewrap to encourage him to build his nest and gave him an entire night to begin his work. The next morning, I released her, and I had eggs within 12 hours. :)
Mom has some damage and is recovering.
Now, about two days later the eggs have hatched, and I seem to have somewhere between 30-50 fry falling out of the nest and driving Dad crazy!
These are the parents:
And...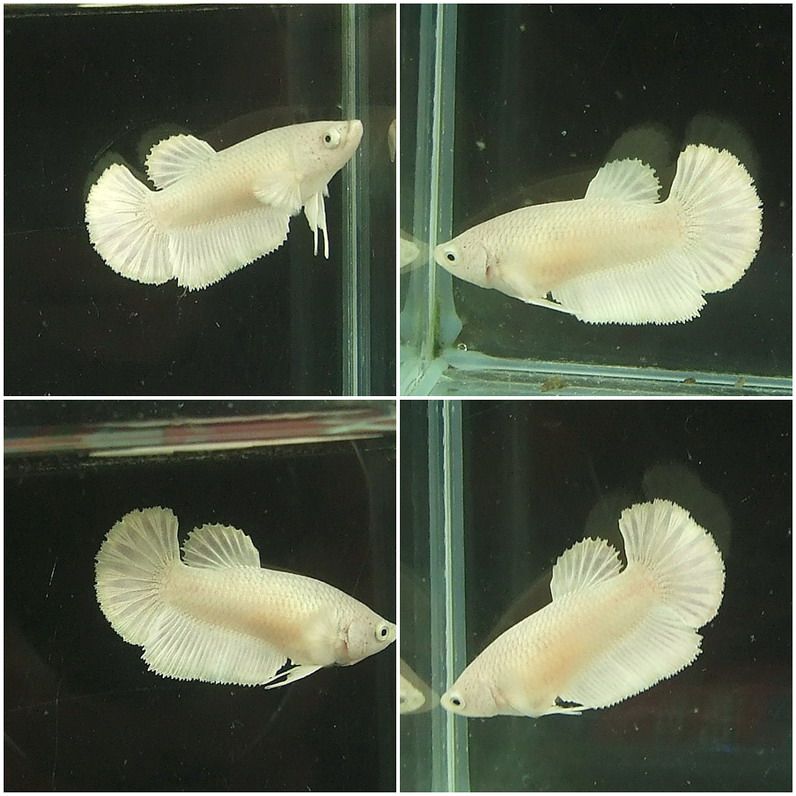 Hoping to have lots of beautiful babies...
New Member
Join Date: Aug 2012
Posts: 20
Very nice parents hope u have good fries :D
The female looks like she has some gold colouring on her body.
---
The kindness one does for an animal may not change the world........but,it will change the world for that one animal.Stop animal cruelty!!
Beautiful!!! :O

I love white bettas! *swoons*
I hope to buy one next summer *wants white hm male really bad* ( I kinda have a mild obsession with the color white right now xD)
---
5 bettas:
Шостакович
Shostakovich
, Dimitri, Blood, Fancy Pants & Miss Priss;
1 cat:
Rajah
Nice, I have a white pair I plan on breeding at some point when I have time. Good luck with your spawn.
Thank you, everyone. :) I am going to be removing Dad today, and once most are free-swimming, they'll have their first meal. :)
New Member
Join Date: Oct 2012
Posts: 34
Wow! Beautiful! Do you have your own website?
No, I do not own a website. :) I am relatively new to breeding. Once I have a good strong white line established, I might make a website to sell my fish. :)
UPDATE: First Photo, four days old!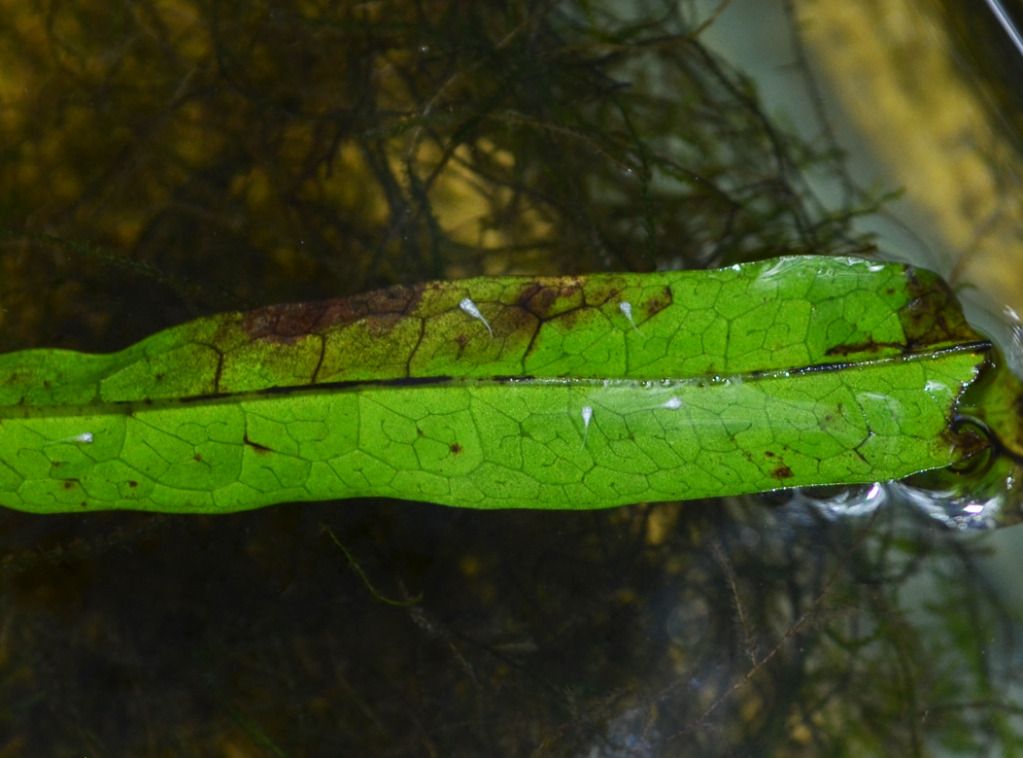 Definatly watching this thread! Gorgeous fish? hope you get lots of whites!
---
Phoenix DLT Male•Dragon HMPK Male•Phantom HMPK Male•Pepsi HMPK Female•Harvest Moon DTPK Male•Dreamless HMPK Male•Randy VT Male•Turbo Zebra Nerite Snail