that blue is gorgeous, and the koi is adorable!

Safe trip!
---
IBC Member
Are these from this spawn?
Yes they are Matt. Gotta go.
---
Proud IBC member
Thank you for all the help! Have a good trip.
Wow~ fantastic coloring on Blue! Would she be considered orchid?

Safe trip~
Quote:
Wow. That last male was so nice! It makes me think that if he was the most developed male, some more might start "jumping". I'm thinking that by the time I get there, most of them will show this or not. If the male was "stable" but the mom was marble, some should show it and some shouldn't. It really doesn't matter to me, I like marbles.
Interestingly another male in tank 1 is also changing/losing his color. My experience before this was koi girl that started cello but gained and changed color as time went on. This is different as extremely colorful going cello at least for now. Finnigan is almost totally cello now, my son calls him the invisible fish. Props to the kid as all fish were well cared for during my trip. Spent most my drive thinking about betta fish lol. I will get some new pics up after I roll through an all tank water change.
---
Proud IBC member
Looking forward to it, glad you got back safe! =D
Finnigan @ 9 weeks. He is almost cellophane now. Color genes off. Darn transposons.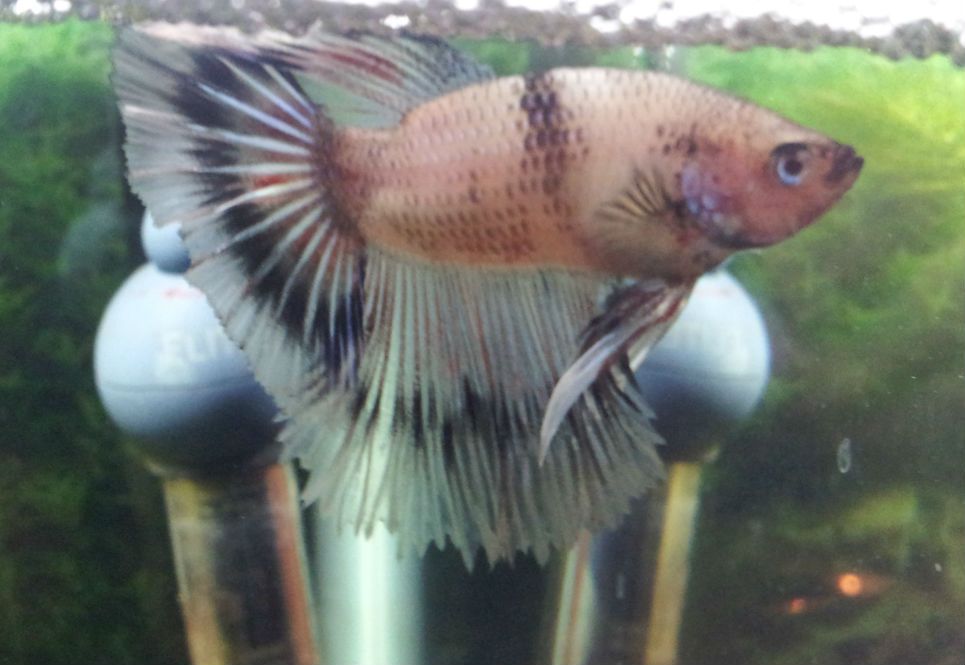 Random tank pics. I actually have zero jarred betta right now. I got Chuck Norris his own 5 g, and Finnigan in a 10g. The betta are feisty but so far nothing serious. Im going to try to put off jarring until Saturday.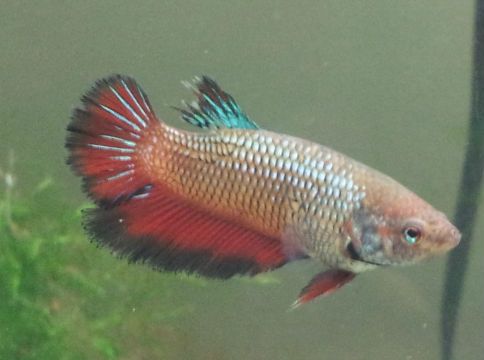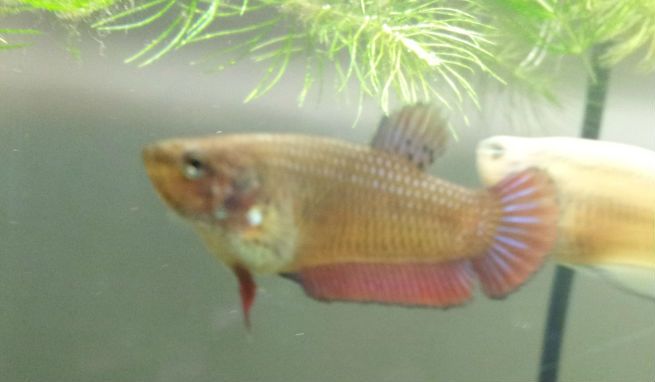 ---
Proud IBC member
Finnegan has Groucho Marx eyebrows!! They all look great!!
---
IBC Member
+1!!

He's going to ve so great in future pictures xD
Similar Threads
Thread
Thread Starter
Forum
Replies
Last Post
Fancy Guppys?

AlexXx

Betta Fish Compatibility

4

10-25-2009

09:22 AM