xD Wow~~~ poor gal. Got her blood rushing xD
Banned
Join Date: Aug 2012
Location: Hogwarts
Posts: 2,082
You girls are killing me lol. Happy your not mad too!
Boys will be boys. Must be a weather change coming because every single jarred male overnight built a bubblenest. Finnigan built a huge one in the spawn tub so he is ready this time I hope . Mary is playing hard to get all of a sudden so I put another female in a jar near them. Jealousy wow. That got her v stripes going. Betta are like people in sooo many ways. Complex and way more social than I thought.
---
Proud IBC member
Mmmhm - sadly Tatsu went back to float on his own, so...Iunno. Maybe I need to play with him more and see how he's doing after tomorrow. Styxx is definitely happier with him nearby, lol.

But omgosh! BB123! Sena's little boys I have have HUGE beards! Absolute confidence, they see another betta and just drop down and it's ON!

Sorry, not trying to brag about another breeder's fish, but all of yours in my tanks are rather sweethearts. I'm wondering if they'll learn to war-dance like Seiya and Kalec do,they're pros (would love to get a decent vid of them, maybe this weekend).

Anyways~~ LG, orange females - I may has one? On my reservation list I mean =) That would leave me with one girl left to choose.
Quote:
I live in Ontario canada. Would you actually ship here? P.s. Yes please put them aside until I decide what one I want. Thanks!
Yes I can ship express to Ontario for 35 up to 4 betta insured. More pics of fish are coming so good to wait to make up your mind.
---
Proud IBC member
'Nother question - wht's the exact name of yur NLS Grow Formula? Gonna order some off of Amazon.
Skip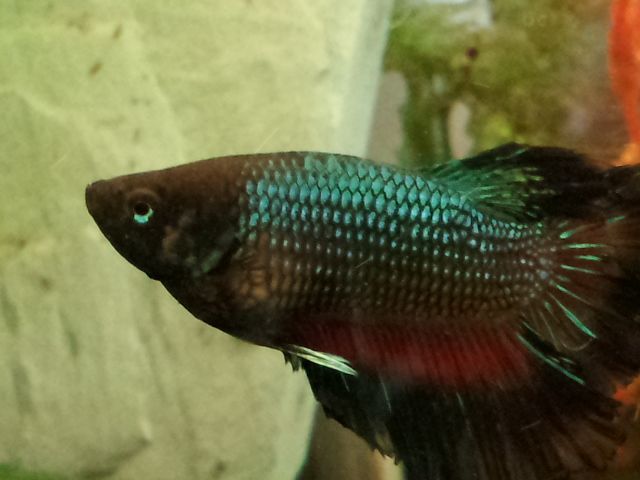 Female Cello 1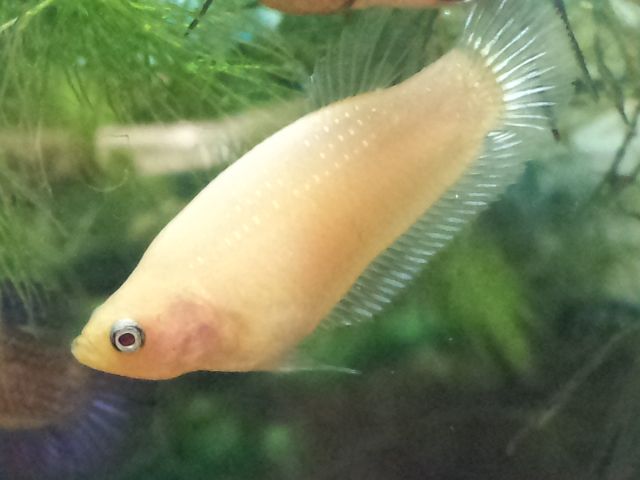 Munchkin You would not believe how small this one is. For a point of reference the green thing he/she is next to is a sponge filter tube. This lil one hangs in the weeds and eats of the sponge filter. Never comes to the top to eat like the others. Could be 20-25 times smaller than the big fry. Free to a good home. So tiny will be hard to catch.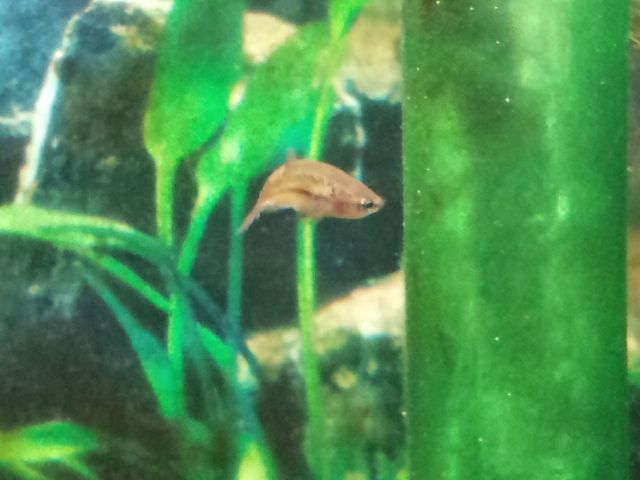 ttp://i1145.photobucket.com/albums/o507/logisticsguy/20130220_000216_zpse3ecf817.jpg[/IMG]
I want to show you my first Betta Fred the VT. He has cycled every one of my tanks. I love this guy and too bad no IBC for VTs. He is in the new tank by himself and thinks he just hit fish heaven after being in small space for a month now. He lost his tank to the fry poor guy.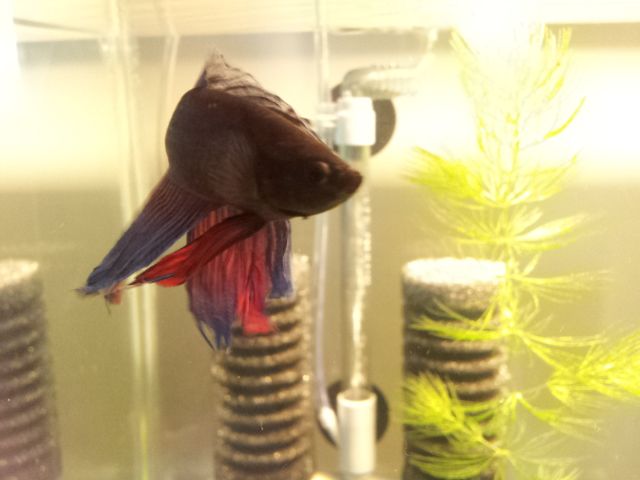 Lemon Lime today
Sunny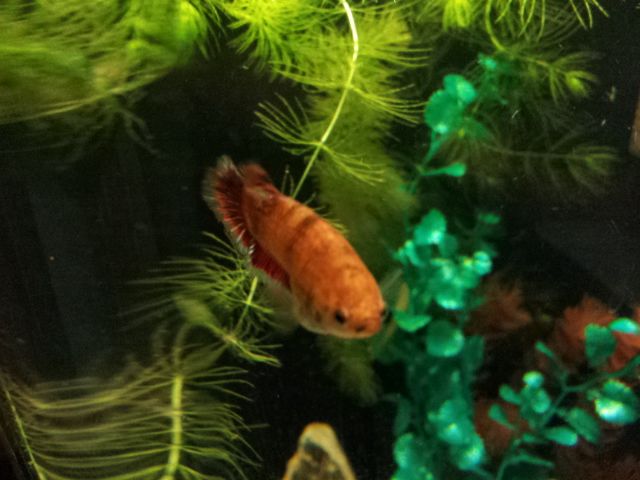 ---
Proud IBC member
If I get any more females from you (very, very high chance) I will take that tiny little cutie. Could I still feed her microworms? It would be so cool to raise a little one like that.
Fred has such a good spread or a vt. I wonder if you could breed him to your ginormous female and even just cull most of the unmatched eggs so you get a small spawn that doesn't really interfere with other breeding plans.
Similar Threads
Thread
Thread Starter
Forum
Replies
Last Post
Fancy Guppys?

AlexXx

Betta Fish Compatibility

4

10-25-2009

09:22 AM