Banned
Join Date: Aug 2012
Location: Hogwarts
Posts: 2,082
Oh Matt you should take the little guy! I took a runt from Sena her name is Teeney and it was very fun having a baby around lol. He used to fit in the mouth of his siblings but is not the same size :) I would take him if I was you Matt!
Quote:
If I get any more females from you (very, very high chance) I will take that tiny little cutie. Could I still feed her microworms? It would be so cool to raise a little one like that.
The super mini betta is yours if you want Matt. Yes could feed microworms because this one is same size as my big fry was at 10-14 days old. How survived is astonishing to me. How it wasnt lunch for a big one or get sucked up up in a wc just wow. Not for breeding unless you mate with bb123s and start a new line of "dwarf betta"
---
Proud IBC member
Banned
Join Date: Aug 2012
Location: Hogwarts
Posts: 2,082
Teeney is a girl I believe so we would need a little boy :D Dwarf bettas... That would be cool :)
Dwarf bettas! Obviously (s)he is not for breeding (unless by some miracle (s)he grows up to be a more beautiful fish then spike/freckles.) , but still... And if she's a girl she could eventually go in my sorority when she grows. I really do wonder, could a line of dwarf bettas be created?
Spike built a crazy bubble nest! And Freckles is looking like a penguin lol. Edit: I had more pics and I cannot delete this horrible upside down photo. Grr...
---
Last edited by MattsBettas; 02-20-2013 at

04:34 PM

.
Banned
Join Date: Aug 2012
Location: Hogwarts
Posts: 2,082
Dwarf bettas would be cool lol
What do you guys think about Leroy?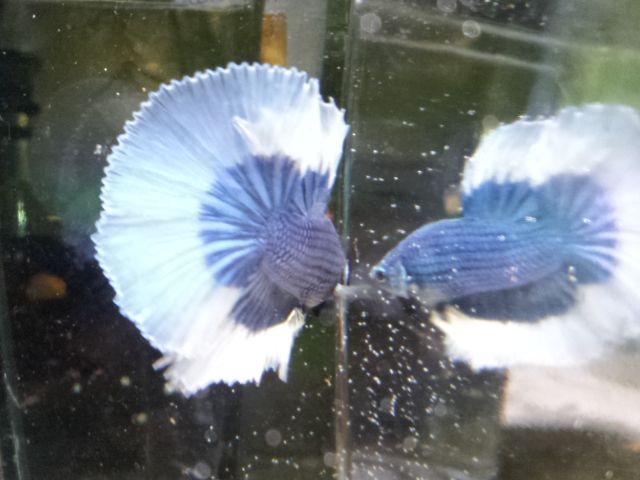 It looks like Sunny is a boy. Love his color dorsal is weak tho.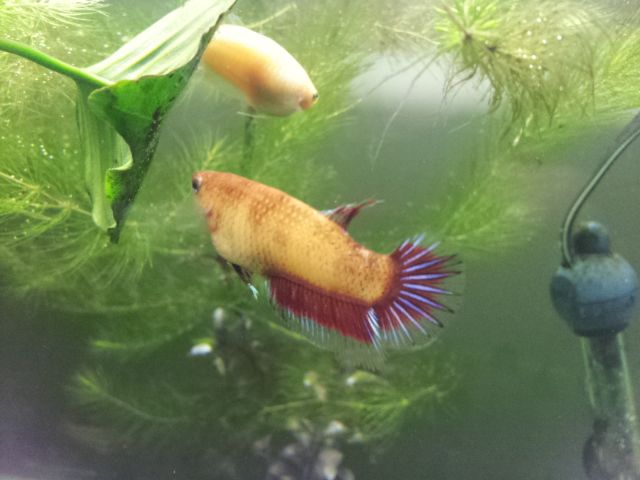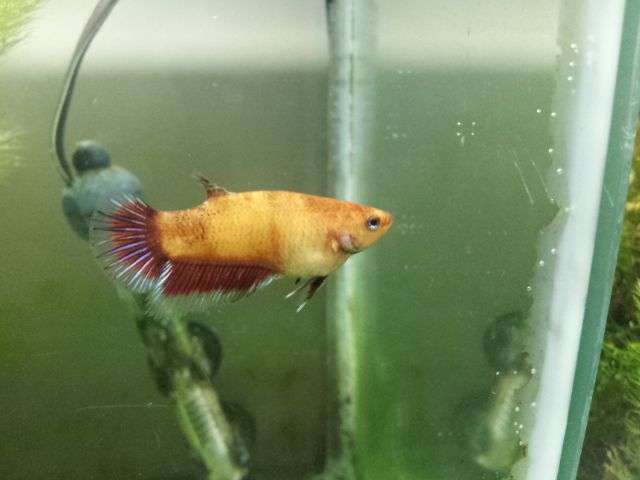 Couple of 3 month old females I have under consideration for breeding. thoughts?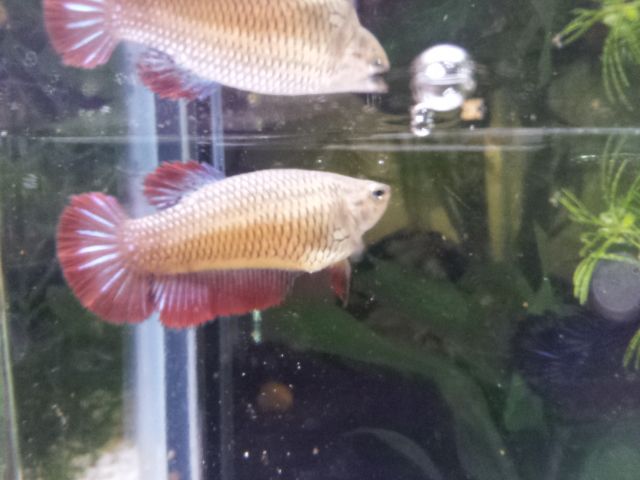 ---
Proud IBC member
I would go with number two. She has a better dorsal, spread, and scales then one.
Banned
Join Date: Aug 2012
Location: Hogwarts
Posts: 2,082
Wow Leroy is amazing! Number two of the females is nicer
Similar Threads
Thread
Thread Starter
Forum
Replies
Last Post
Fancy Guppys?

AlexXx

Betta Fish Compatibility

4

10-25-2009

09:22 AM