This is a pic of the father of the spawn today. Lazy and spoiled but he is my buddy.
This is aunt Emma who is half giant girl. Miss grumpy face.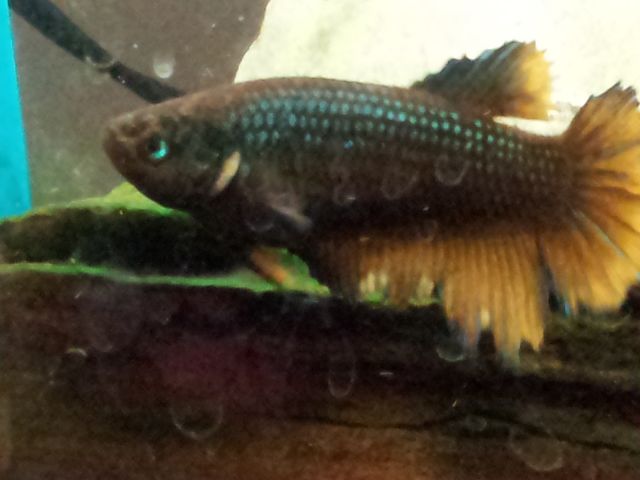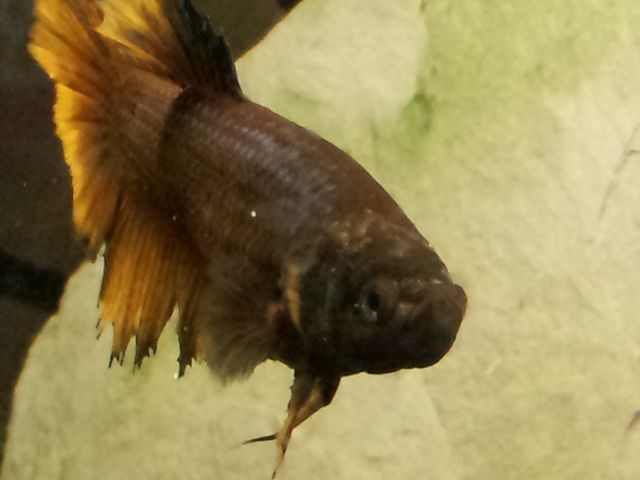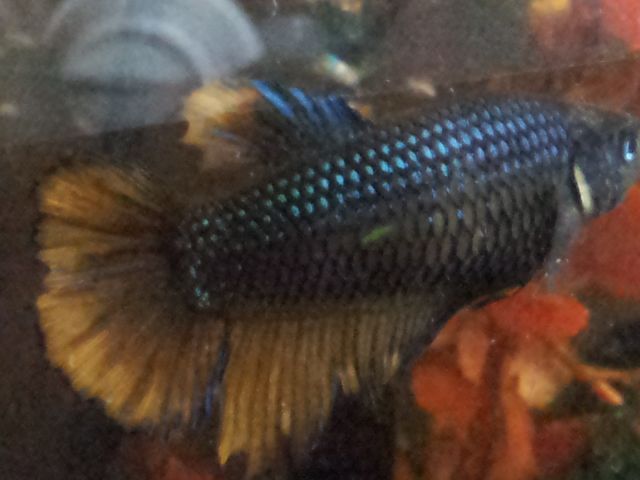 ---
Proud IBC member
Superman has super long fins! And I love the half giant!
D'aww <3 Love em both! Hi Superman!!

LG, are you going to breed Aunt Emma?
Emma is being conditioned to breed with Phantom Menace..but she is so hard to get vertical stripes and mating behavior its ridiculous. Fact is she is not really crazy about boys. Comet on the other hand likes all the boys. I will keep trying to condition her but been at this awhile now and I dont put females in when they are not ready.
---
Proud IBC member
Aaaah, I see. Well you certainly can't force it xD
You know Ive learned patience with this and here is why. I may have been impatient with the Mom of this spawn Binky. Breeding is a major stress on fish. Injury is a major stress on fish. She took some shots and had scale damage. Then I took her out and put back into sorority tank instead of hospital. This left her open to infection and that is what took her life. Very careful now and lesson learned. She may not have been ready enough fast enough so health and safty must be the first priority not my desire for a spawn immediately. I will never rush again. That lil fish made me a much better betta keeper.
---
Proud IBC member
O.O Definitely a reason not to rush things. I'm sorry about Binky again D=

But we're all learning as we go. her kids will be in great hands =) And future mum's will have the best owner to take care of them too.
A-30 Orange Female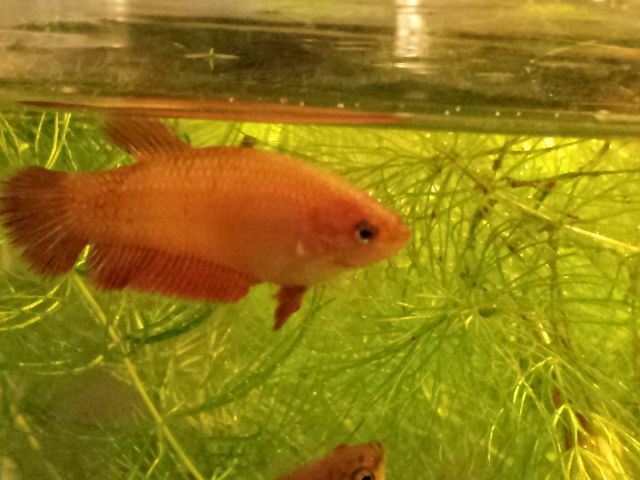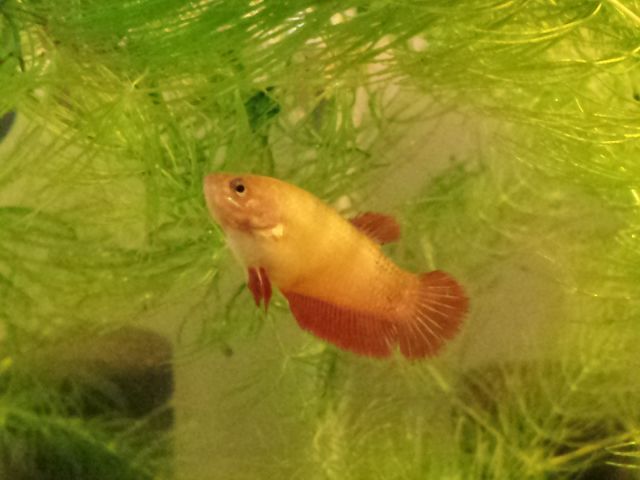 A-31 Marble female The Stash yes a very nice mustache.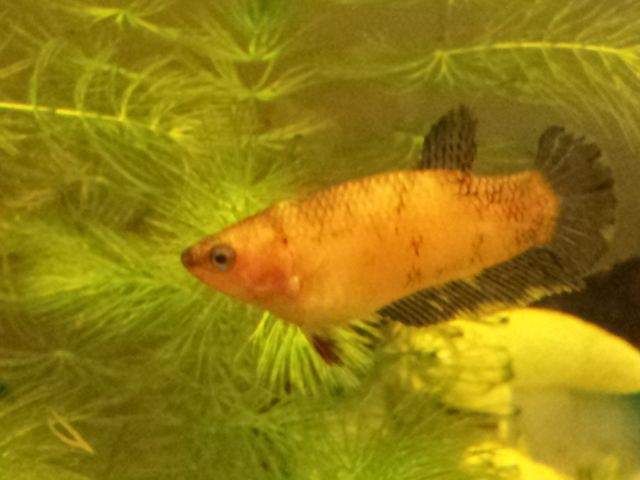 A-32 Binky jr. Marble female looks just like Mom at same age
A-33 Red Female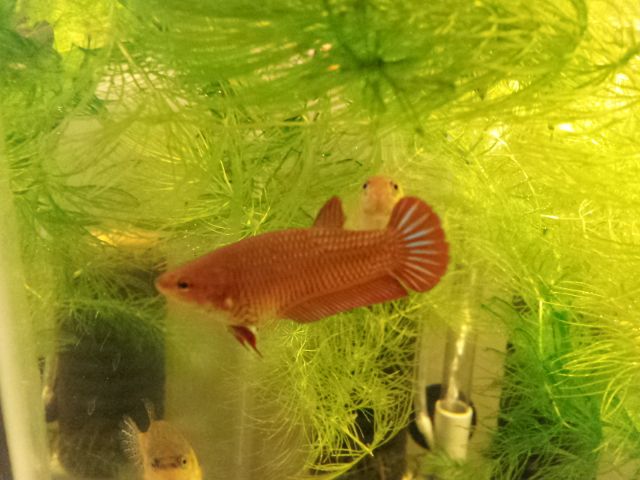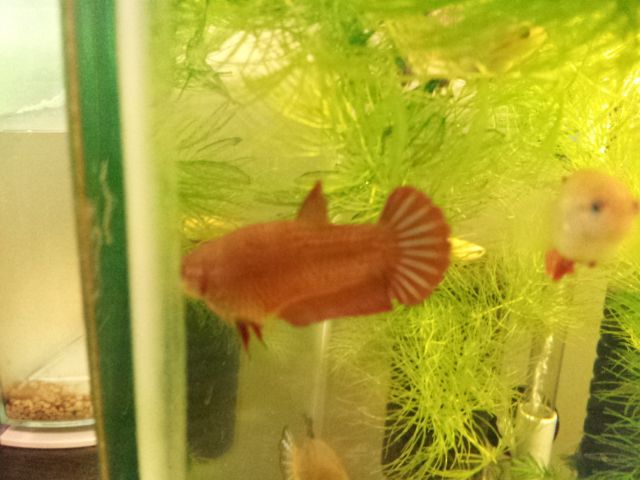 ---
Proud IBC member
---
Last edited by logisticsguy; 03-07-2013 at

01:26 AM

.
Similar Threads
Thread
Thread Starter
Forum
Replies
Last Post
Fancy Guppys?

AlexXx

Betta Fish Compatibility

4

10-25-2009

09:22 AM