Question here. About 10 of the fry have electric blue eyes. Is this normal? It looks really neat but the parents didn't have this. Also does this stay as the betta grows older? Terrible pics I know but they do at least show whats going on. On top of that the largest fry who was put into a 10g tank by himself last week has built a bubble nest already at 7 weeks old.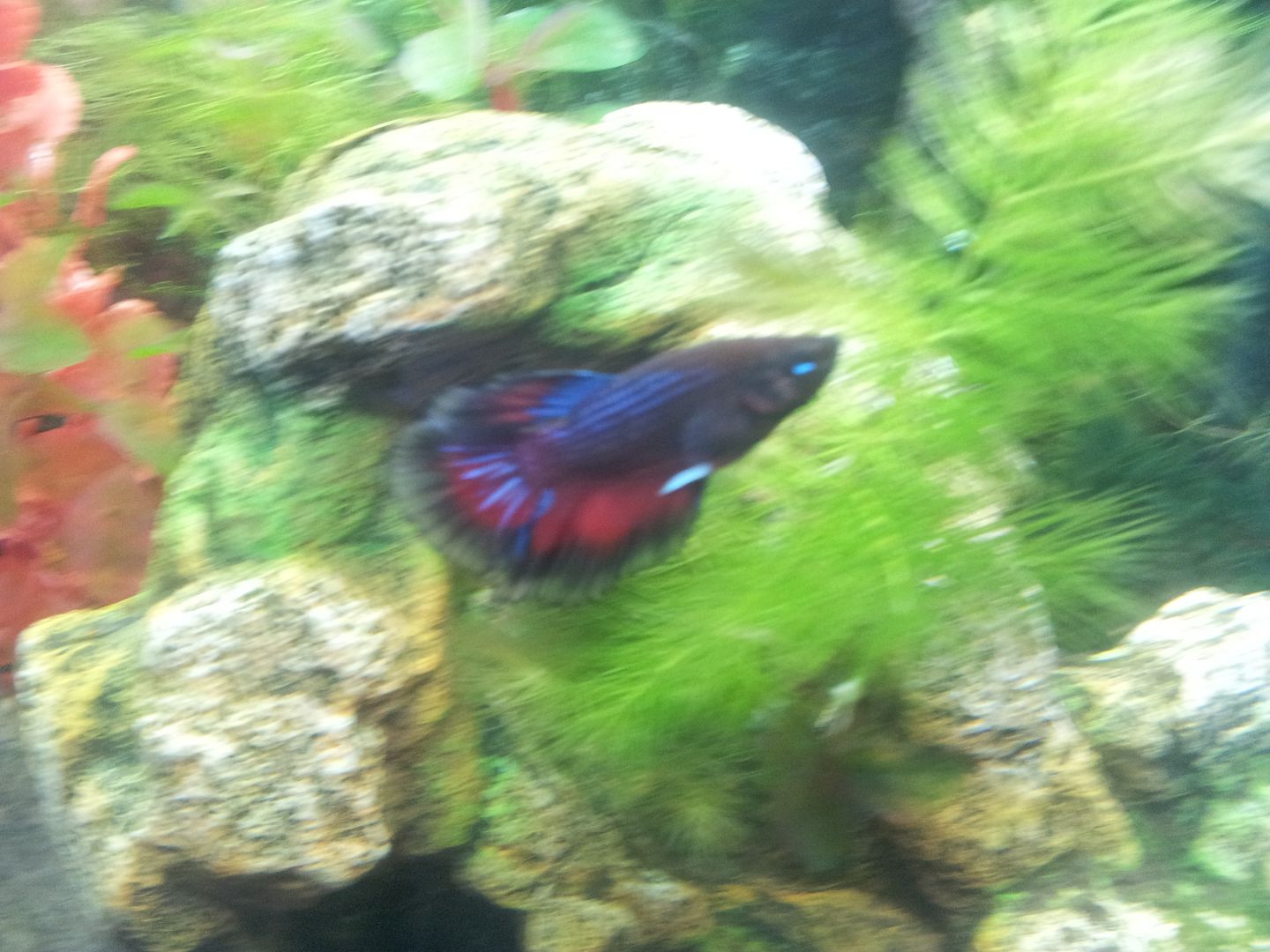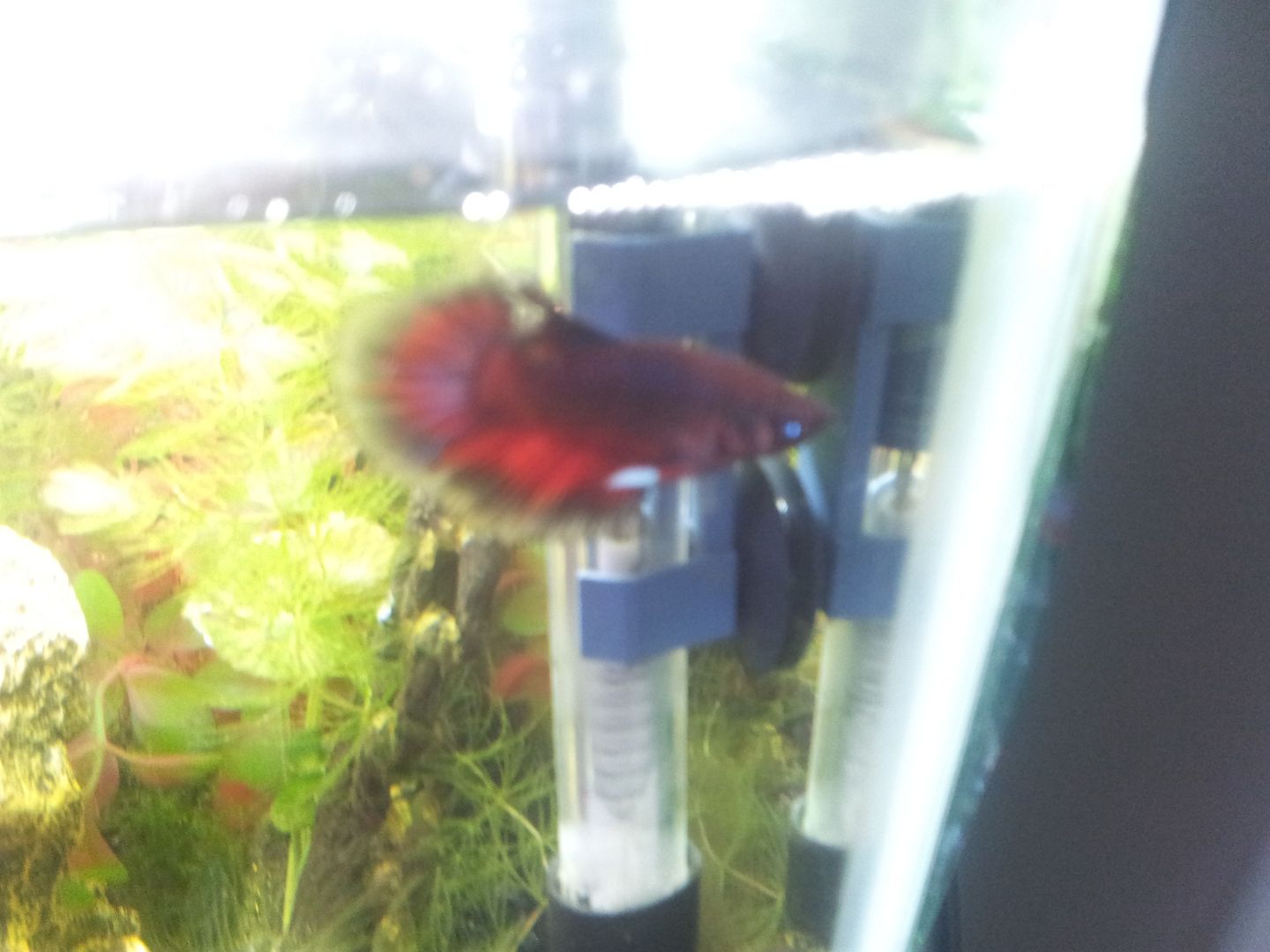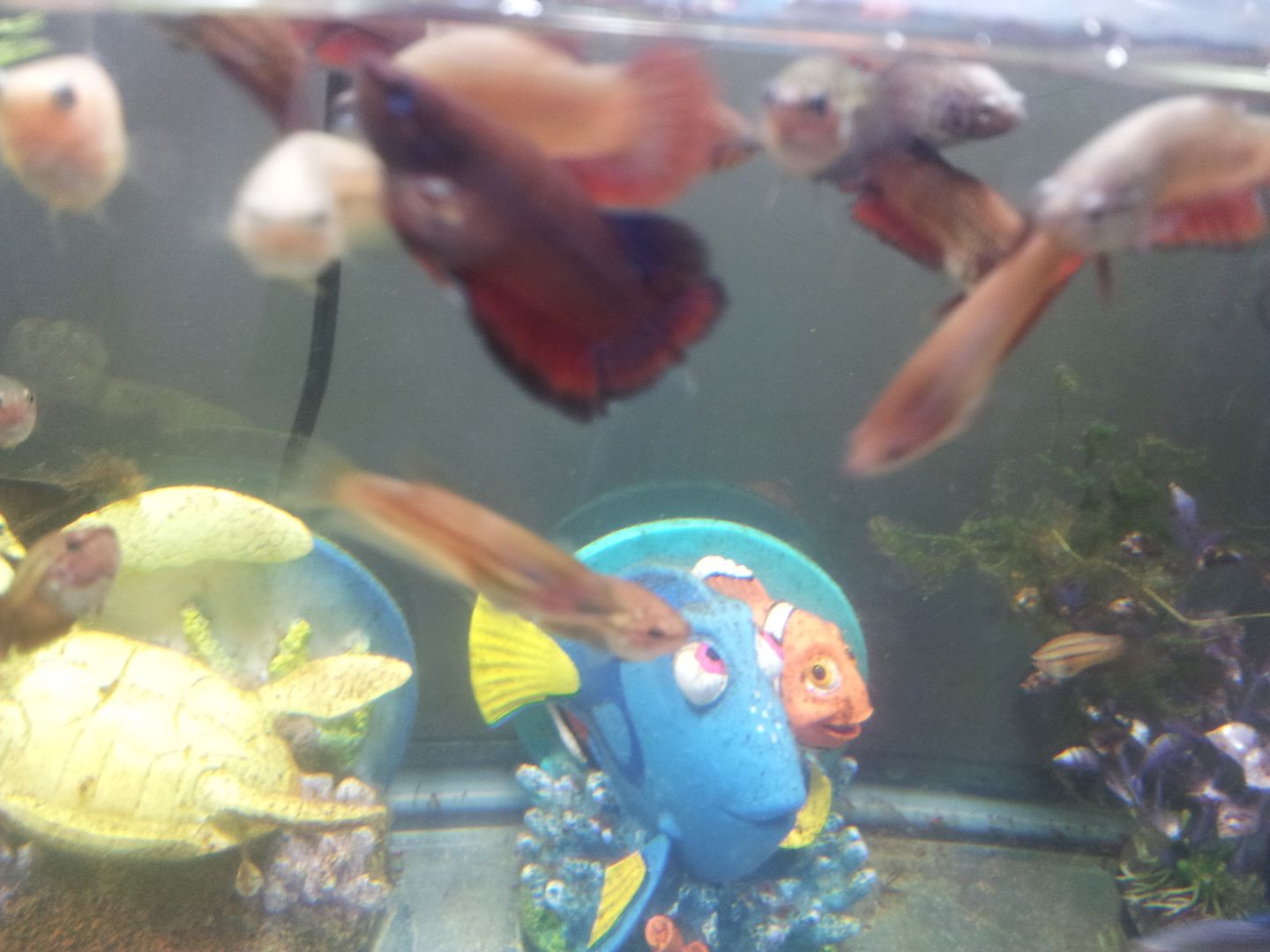 ---
Proud IBC member
I have had some with red eyes, orange eyes, green eyes, light blue eyes, electric blue eyes, black eyes...
It is normal :p
---
Breed for the breed, not for the money; the words any REAL breeder would understand.

You must know nothing in order to know all, for all is nothing and nothing is for all.
Thanks Sena. I was worried they might have an eye disease or something. I feel silly now!
---
Proud IBC member
oohh I would love a blue eyed pair!
I'm in love with blue eye'd bettas!!
---
10 HM, 3 HMPK, 5 HMPK fry
8 German Blue Ram, 5 Green Dragon BNP, 4 Albino BNP, 4 Calico BNP, 6 Red BNP, 5 Kuhli Loaches, 2 ADF, 7 Peppered Cories, & 6 Tiger Endlers + Fry
12 full time tanks, 4 NPT, 6 QT/Breeders
Member IBC
Banned
Join Date: Aug 2012
Location: Hogwarts
Posts: 2,082
Aww the blue eyed ones are adorable!
So excited ! I think I'll take two tee hee!
How many I get depends on when they're available. I'm also going to be traveling alot this next month so we'll have to coordinate. They're so cute!!
For pick up they could go anytime after Feb.1. I would like to wait until mid February when they are 12 weeks old to ship just so they are strong enough to make the trip. It also depends on weather, it can get cold here and its possible that I may have to delay shipping if its ridiculously cold.
---
Proud IBC member
I will keep them in a cooler with some towels a s padding. It's only three hours, so they should be fine. My tanks already set up, it's a filtered and heated five gallon with gravel and a opaque divider that I have to make. I'm going to start planting it!
Similar Threads
Thread
Thread Starter
Forum
Replies
Last Post
Fancy Guppys?

AlexXx

Betta Fish Compatibility

4

10-25-2009

09:22 AM