Thanks
Still got the pointed dorsals that plague most males in this line and lots of round tails... but the main aim of this spawn was to get some more black coppers so I'm happy
Ive tried them on a new food a few days ago and its amazing!
Steamed egg, squeezed through a fish next then put into water and poured into a drinkbottle. So easy to just squirt some egg water into each tank/jar. I cant get over how much they love it and how easy it is
---
New Member
Join Date: Sep 2013
Posts: 2
I have a blue black halfmoon male with a pink line in the same spot. I quite like it too.
Jarred 2 sexy black copper boys and some black copper females. Still a few more black coppers in the growout which is exciting. I'll get some pics later
---
Wow, nice, and a variety of colors. how old are they now?
About 5 ish months, really slow growing spawn.
Some ladies, 3 black copper ones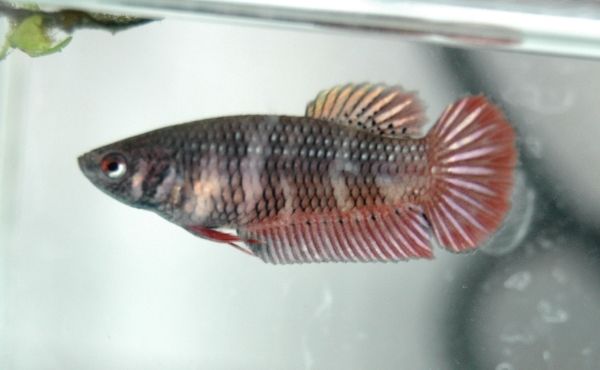 This one likes to pose in stupid positions, her body isnt really messed up like that lol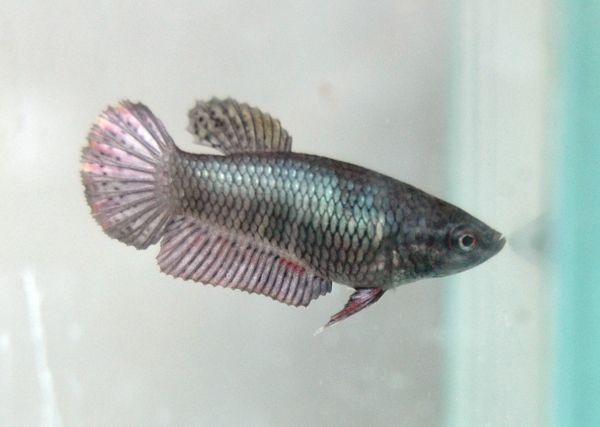 A shy brother
And this guy looks just like his father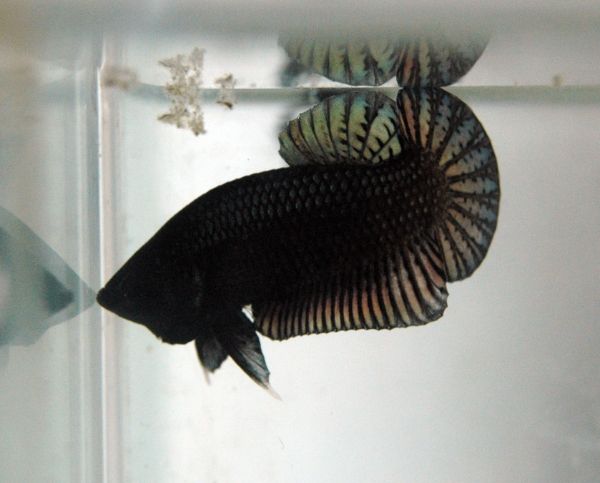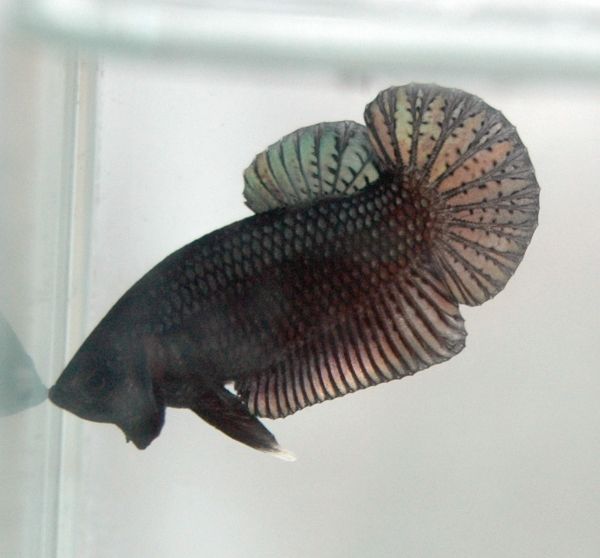 ---
I love coppers and I like 4-ray HMs. That male at the bottom is brilliant.
Those are some good looking fish.
---
100Gal Cichlid tank, 80 Gal planted Community, 20Gal planted Betta, 7gal planted Betta, 20gal goldfish grow out. Yeah I like fish.
Thanks
Yeah I love the little male at the bottom. I think he will get a bad round tail when hes older though, but so far he my fave boy. Hes blown his first nest.
All the males that are still in the growout are really gentle and still hiding as females...Its really frustrating. I cant decide whether to enjoy the peace while it lasts or just jar them up and force them to become real men so I can hurry them along lol
---
Banned
Join Date: Jul 2008
Location: Central Texas
Posts: 27,607
They're beautiful. I have a copper female that looks similar to those.