Banned
Join Date: Jul 2008
Location: Central Texas
Posts: 27,607
Bad Leroy. Lol I'm glad your spawn is doing well.
Smokey X Storm 6 week old fry
I like this girl she might be the f3 female.
The Chuck Norris x Star spawn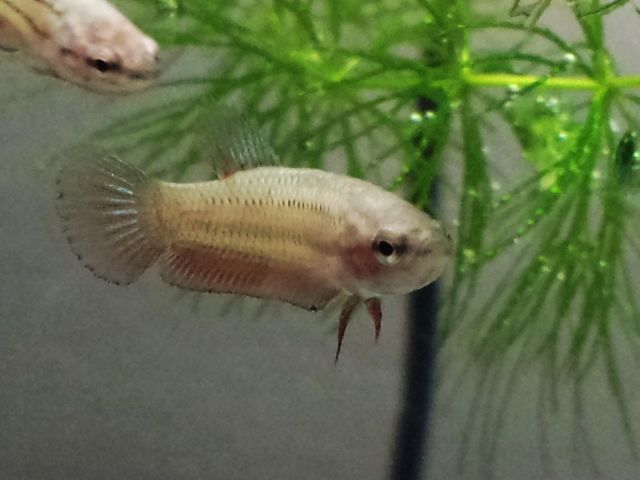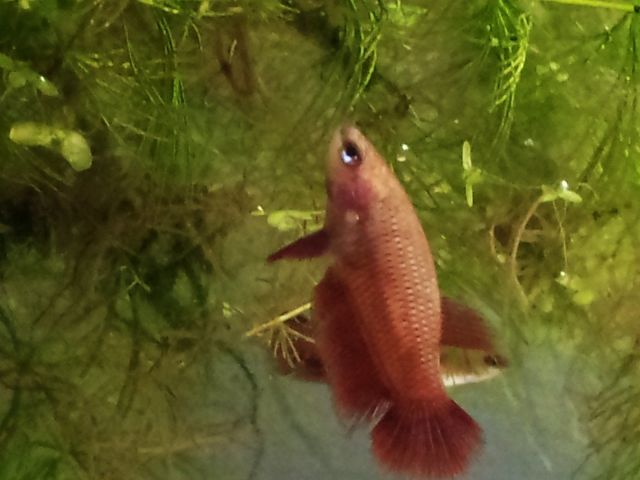 my fry are 4 weeks old tomorrow and are nowhere near that size:(
There are some epic baby betta battles going on. They just love to play fight. There is no way these spawns will be able to co exist as long as the f1 parents. Its like watching pro wrestling in the tank. Aggressive little munchkins with a bad attitude. One fry did not recover from sbd but otherwise all are healthy. NLS Grow is now a small part of the diet along with nhbbs and a frozen food called Freshwater Frenzy that the fry go nuts over.
The smaller fry in my last spawn were way behind the big ones and in the end caught up for the most part. At 4 months you could not tell which ones were huge or small when they were very young. Im trying to grow for health mainly and not typical gut stuffing power grow. The hardest thing for me was to get better with the live foods and getting used to amount and frequency of feeding. The behaviour of the fry determines when they are fed and how much. Im changing water every 2 days 70% and that seems adequate at this point keeping g hormones down. This is my favorite stage now as they are getting much more colors and fin development.
Good luck. Yesterday I noticed some sort of mutation or fungus or something odd on one of my fry. It appeared to have large white coloured pectorals. I know that your fish don't carry EE pretty sure and the father isn't EE so idk what this is.
Its hard to tell from the pic B but that looks like a healthy set of pecs from here. If you can get a close up shot it would help. I do not know of EE in the genetic tree but you never know. If it is fungus it should appear on more than just the pecs. Keep an eye on this one but looks like large pecs right now. If you see it spread let me know and will go from there.