Yeah I noticed it on another fish but only on one pec. My best guess is over developed pecs and they will just grow in.
This girl is from Smokey x Storm. She looks so much like her mom.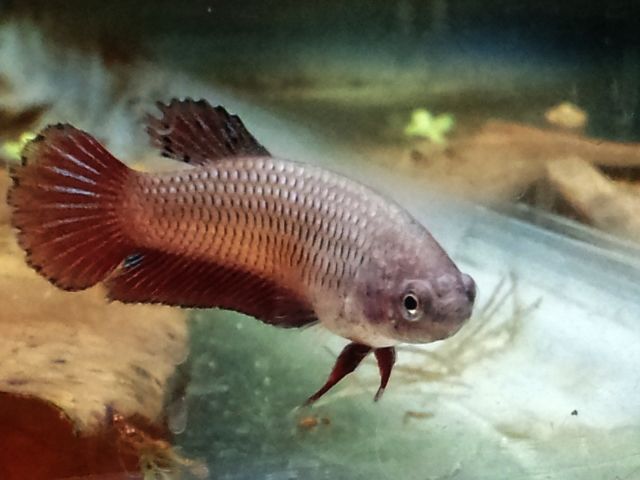 CN X Star spawn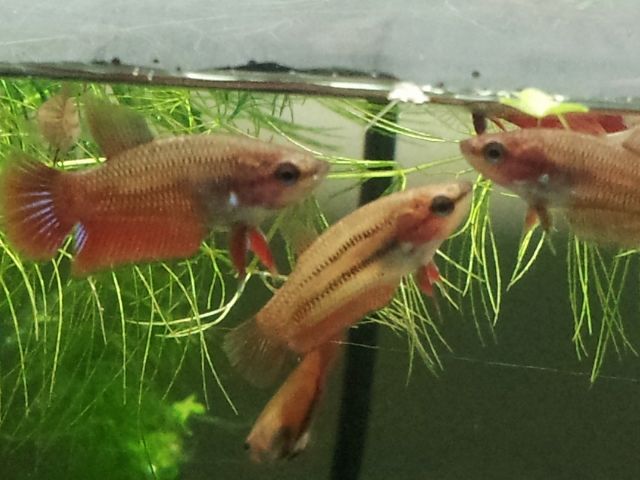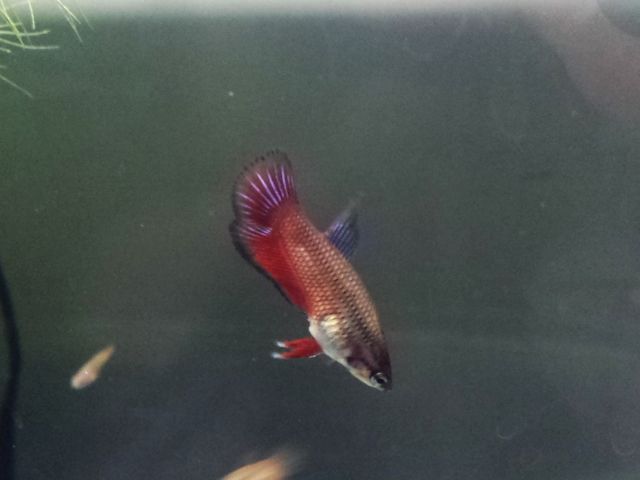 Looking good CJ. Are you going to cull and try to breed to IBC stars and like ally he fin faults and stuff? Or just breeding for hobby?
I try to keep the IBC standards in mind when selecting which ones are bred but doubt any will ever be on the show circuit. This is a hobby only and my goal is more to make healthy unique fast change marbles and giants. I had a good day at my local pet store. I used to bash them hard and drove right by as the betta care was dreadful. Until they hired a new terrific fish keeper wow what a difference one person can make. She actually cares and the betta looked great. The stock was very nice and we are working on adding me as a supplier because the chain carries very few HM due to the high price point. They have some of the nicest DTs Ive ever seen.
Mine in crowfoot has bad bettas. Idk if it is the care of the supplies though. They have the small jars and the look somewhat clean. But they are neglected. All the hm are rosetails, the DeT have some really bad topelines and the rest are bad. When I was I yours I notice a lot of cool looking dt and marbles.
I wouldn't even sell to them before because I knew the betta would be poorly cared for. We are going to start with females and a few males. It was a massive change in this store it made me so happy to see happy healthy fish. Since I criticized them hard before I have to give them credit for the positive changes. She even let me look at a couple problem fish and was happy to get my opinions on what could make the fish better. Made my day!
That's great to hear. Hopefully they do well. I remember when I was there they had a nice Kirin parrot. Wonder it it's still there. I want a Kirin but that one wasnt great quality I've just never seen em before here
Its time for an update. We haven't lost any fry yet and all look very healthy. Made the decision to sell them as baby betta when they are 8 weeks which will be July 3rd. I know this is young but with all the babys at store what do you do. So if anyone wants healthy babys let me know. We just fed the last nhbbs and they are all used to nls grow and love *Freshwater Frenzy* frozen it has all kinds of nummy stuff. These fry were not power grown, just fed very well with regular water changes.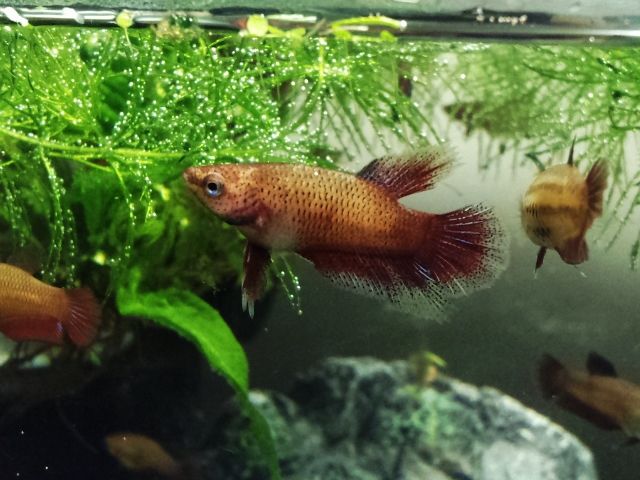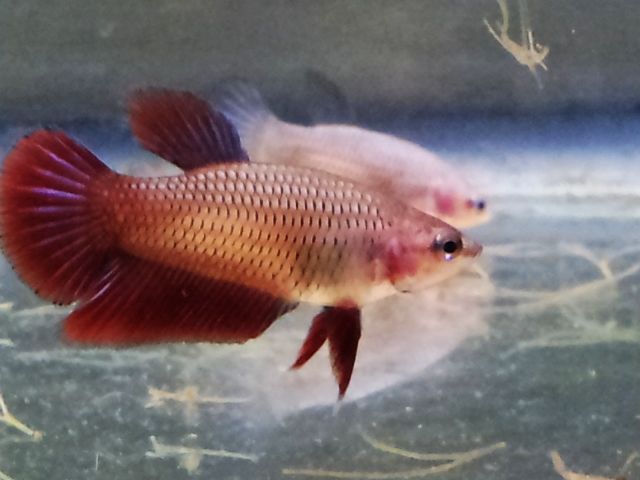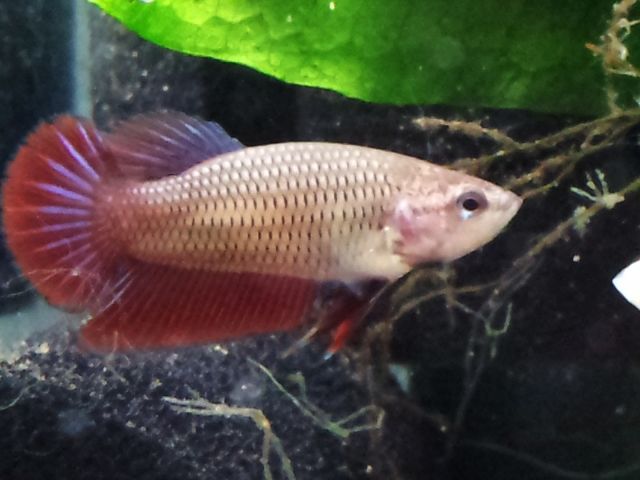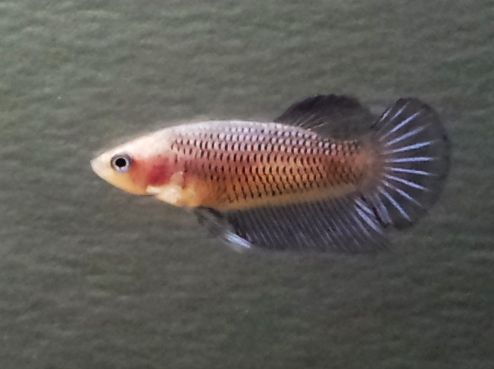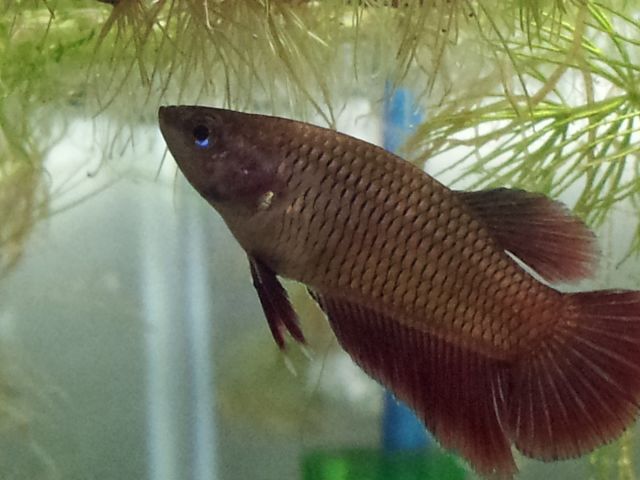 This one (Ziggy) is the exact image of his late grandpa
Member
Join Date: May 2013
Posts: 342
Some very nice babies there!