Looking good CJ. Mine aren't so well. There are about 3 good sized ones at a little more than a cm which is still small and then the rest are minuscule. I have to leave for basketball so I must bring my tank to my unless house. Due to "easiness" for him the feeding will go down to once per day of a quarter of a block of frozen daphnia each day for 2 weeks.
Oh that is not good. If your in a pinch maybe bring the tank here? You know I would feed the crap outta them and have all the supplies. You might have to help me out someday when I vacation though.
This way I could show you some feeding techniques Ive been working on.
The baby betta are now almost 8 weeks old. They are healthy and strong enough to go to new homes now. I used to only sell them when they reached 12 weeks but with so many baby betta in stores that are smaller and much skinnier these guys should have no problem. The spawn is now used to pellets (NLS Grow) and frozen. The fry are 10 each or 5 for 40. I prefer pickup but can ship anywhere in Canada.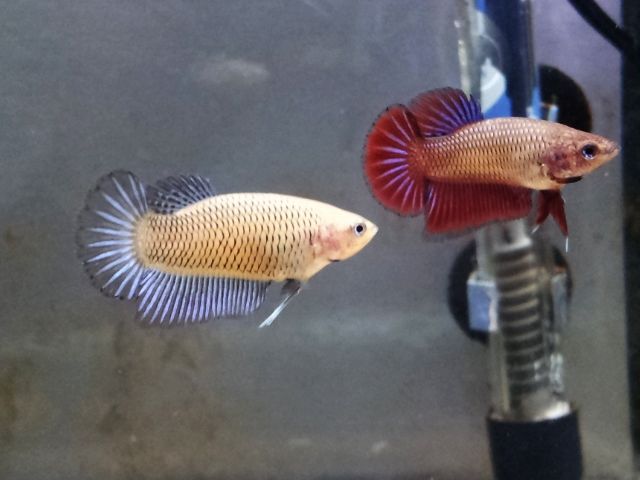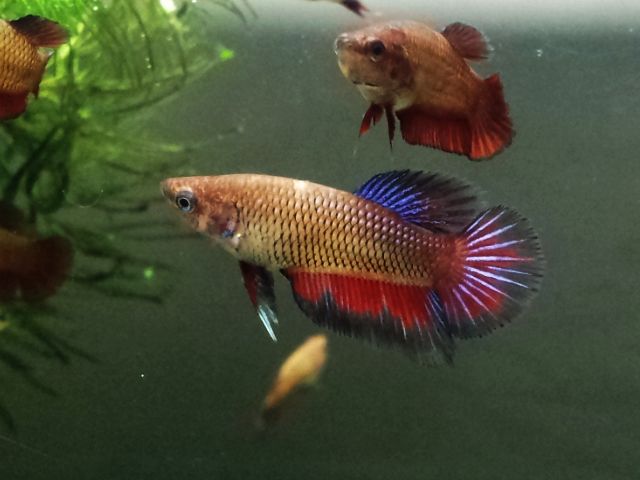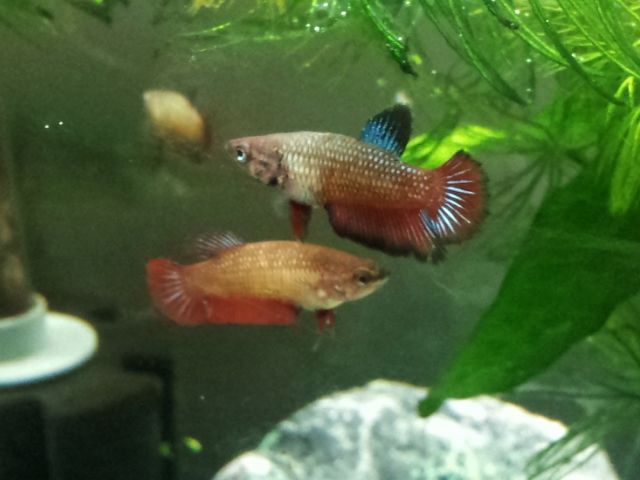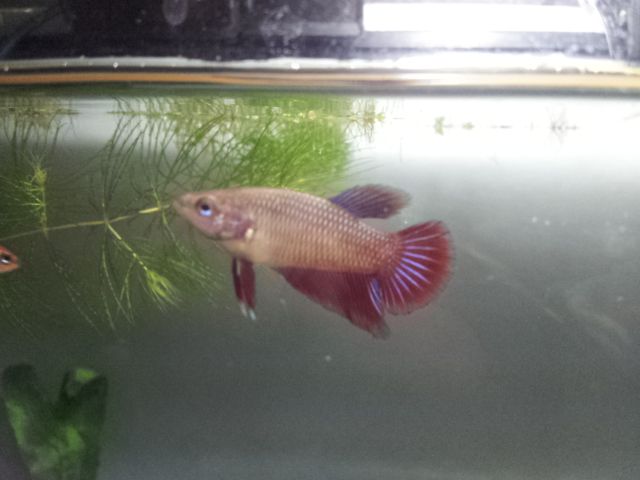 Thank you Flapmon. Todays project is moving them to a 55g grow out. The fry have gotten big and need more room.
Banned
Join Date: Aug 2012
Location: Hogwarts
Posts: 2,082
CJ is the first one a female?? If soo....
Hi bb123 great to see you! I think that is a female but you know I am not so good at sexing. We nicknamed her "Lipstick". If you would like I could take some more pics and you could help me make sure its a girl. It would be great if you took her, she is a cutie and her colors are starting to come out.
Wow, they're so beautiful.
---
~* Greetings from Jisca *~My bettas and spawns (Last Updated: 20 August 2013)
Boys: Daryl HM, Oliver HMPK, Bender CT, Bruce CT, Kai PK, Saikata DeT/CT
Girls: Alice HM, Hazel HMPK, June HMPK, Adelin PK, Amy PK,
Sookie CT, Kyra CT, Melanie CT, Helena CT, Jessy CT, Jackie CT, Traci CT
Banned
Join Date: Aug 2012
Location: Hogwarts
Posts: 2,082
Yeah, mind holding onto her until we can tell for sure she is a girl because the last thing I need is another male :/
She is definitely a cutie and I would be willing to add her to my sorority.
Only posting here because it is about buying a fish.
Ohh bb123 if that's a female we might have bidding war. Hahah. I have a male that I named lipstick because of the same coloring.