Banned
Join Date: Jul 2008
Location: Central Texas
Posts: 27,607
I can't wait to see some fry pics.
Excited to see more pics!
We used to do 50% daily water changes for the fry but in a 55g growout Ive given up with that (could not keep up and folded) and only do 10g change every 3 days. They are big enough for their age anyhow so not worried about it. We havnt had any illness or deaths in the spawns and have removed a few males to their own 5g cuz they were getting mean. There are some nice females imo if anyone wants more girls.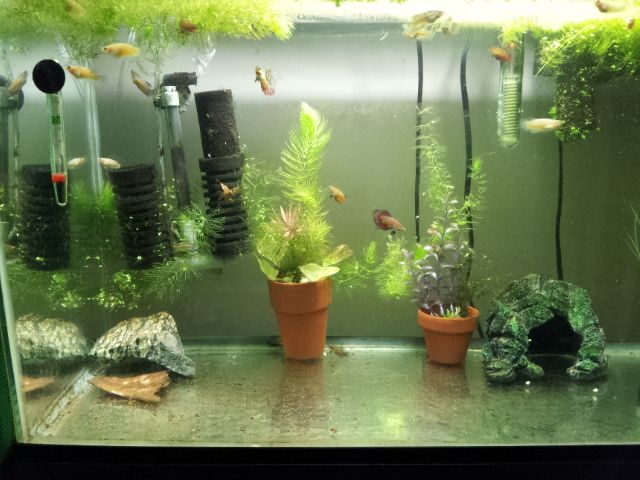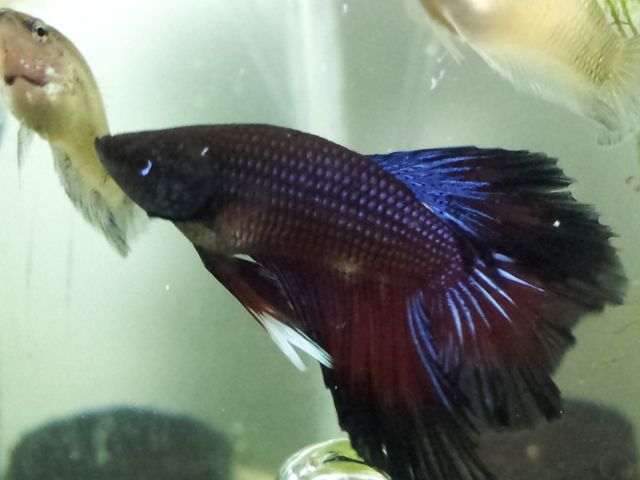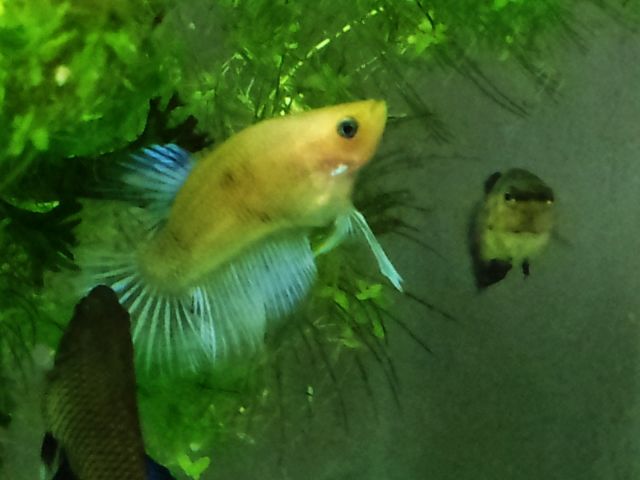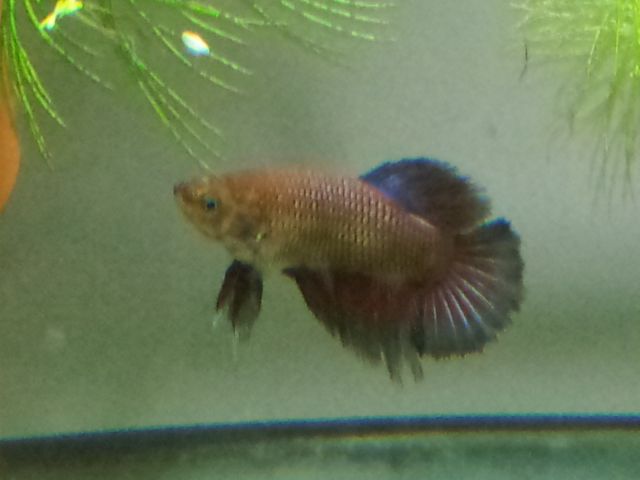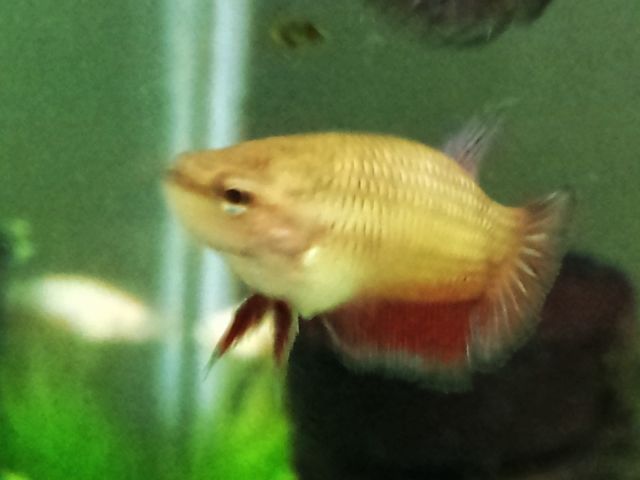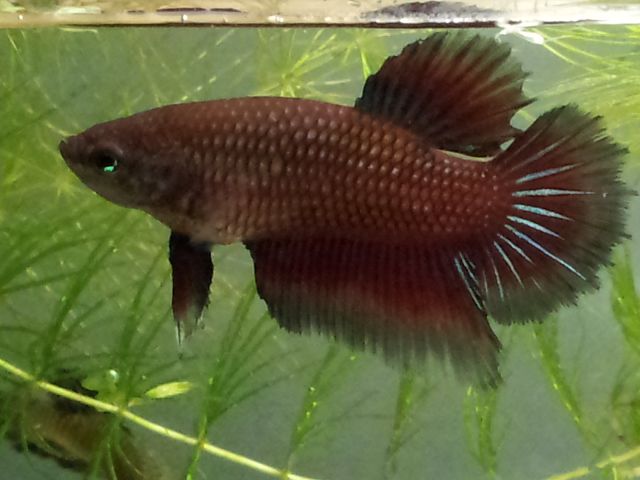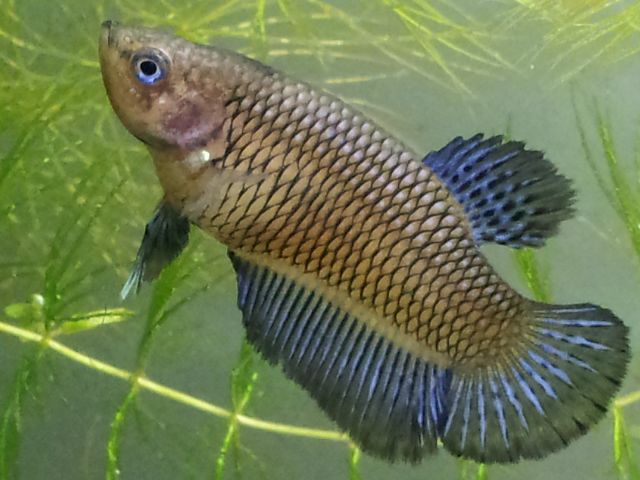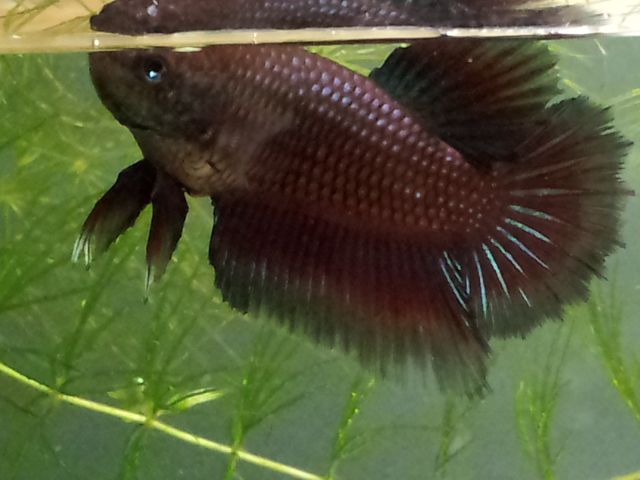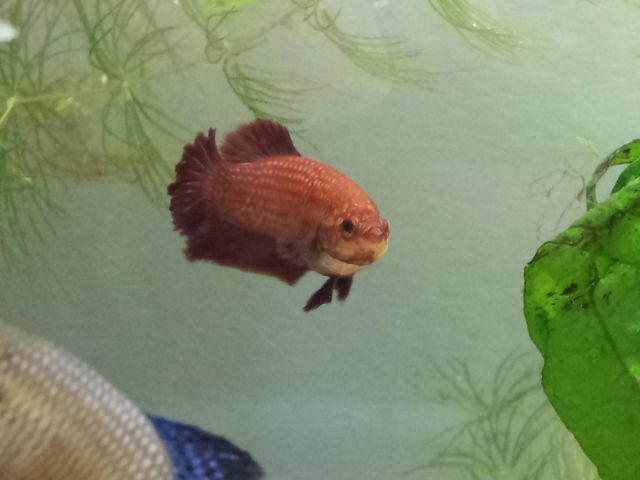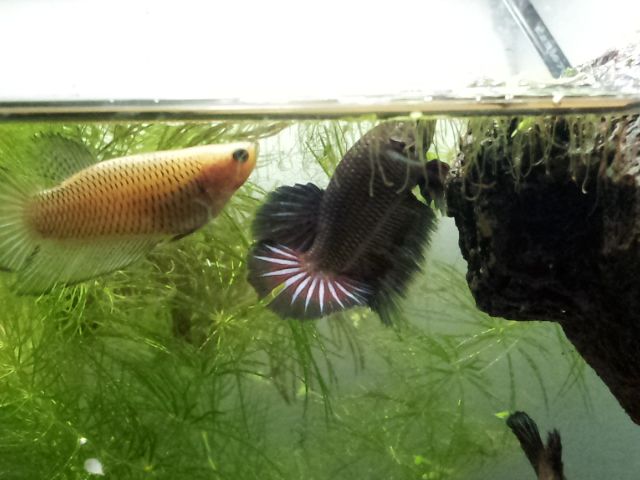 Did the X factor in the scales play a role in the fry this time?
There were about 6 fry that had a scale issue out of 143. None were ridiculously bad but flaws for sure. Greatly reduced % from f1 but I suspect there will be scale flaws in the f3 as well at a further reduced number.

On a happy note Humphrey the giant is currently wrapping his gf as I write. They have been in spawn tank for 12 days!! Kudos to the female what a brave trooper she is large girl from my f1 and like her Mom went almost black before breeding. The big boy seems to place his eggs all over and not in a nest just like last time, any advice on what to do when a male does this?
That's great! If any hmpks pop up from that spawn let me know. Are you going to get a giant girl for him so you can get giant fry?
Oh for sure! Im hoping for half giant HM and hg hmpk will be in there too I hope lol. Ive ordered 2 giant girls from the same breeder but they wont be available for shipping for about a month. If I can get this spawn to go it would be the chance to introduce marble then x back with the giants to try for a Giant marble HM. I can tell you that breeding giants is more difficult for a variety of reasons.

1. they are more temperature sensitive.
2. space requirements are important. You need massive water for massive giants.
3. They will eat ridiculous amounts of food but are picky and will hate pellets. They need live food at first and a period of adjustment to pellets.
4. Not agile at all in wrapping even giant to giant. Big lugs who seem to be super sloppy nesters.
5. Generally have a shorter lifespan and take longer to mature.
6. to get true giants you need the gene to be there on both parents genetics.
If you get some hook I will also hopefully be able to get some for my Hopkins project here.
Quote:
How much for the females?
Hi Sixcards. All the fry are 15 each or 2 for 25. They are about 11 weeks old.