Is it too big of a hassle to ask for pics? I'd really like to see what can out in f2. If possible I know we'd all love to see pics
No problem at all. I will get some up tonight time permitting. There were not as many unique marbles like panda, quick change. piebald ect as in the parents spawn which was a little surprising. Also a wide variety of tail quality, some were great and some just shabby messy at best.
So bad tails, as in like rosť and feather tails? And so did the spawn have lots of solids and butterflies then? And not as many changing marbles like you said? What colours did they turn out to be? Like lots of blues, reds ect?
Yeah there were some feathertails and a few rosetails. There were a couple that looked combtail even. One boy has the longest anal fin Ive ever seen just ridiculous. There were some excellent HM shape and not much scale issue in this spawn at all. Lots of butterflies and solids, hardly any blues( really strange) but a rainbow variety of colors from orange. yellow, cello, purple and pineapples.
Here are a few pics of the remaining fry.
Not just another pretty face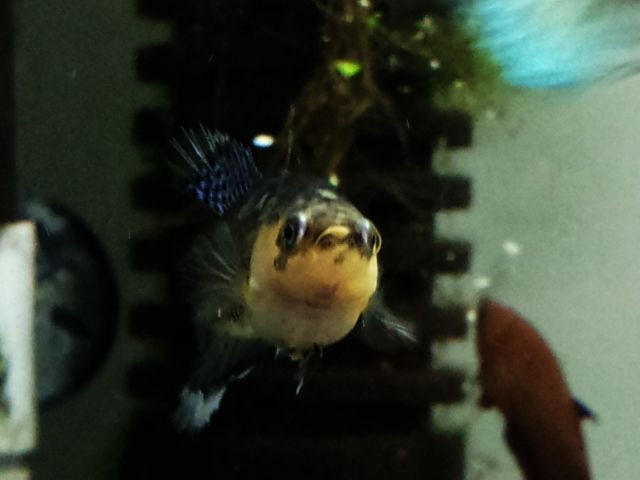 This finny guy has the longest anal fin Ive ever seen.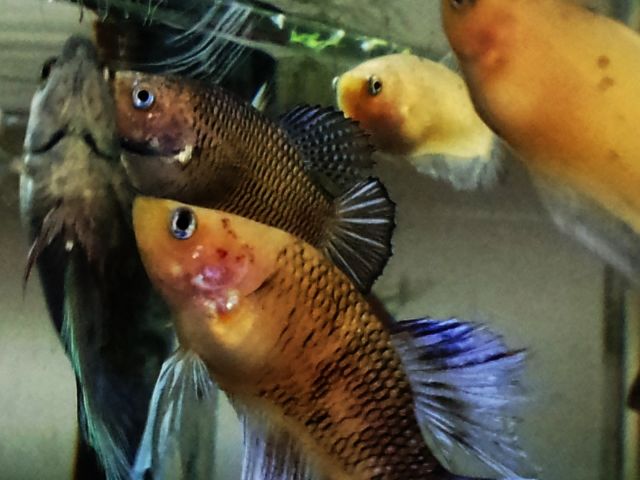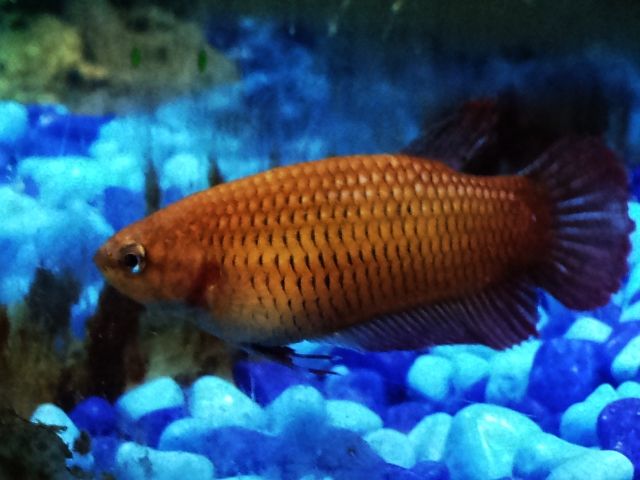 This guy has about 5 sky blue scales on his side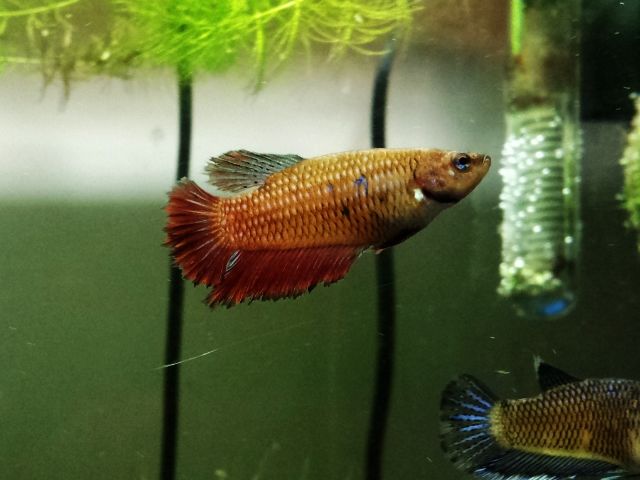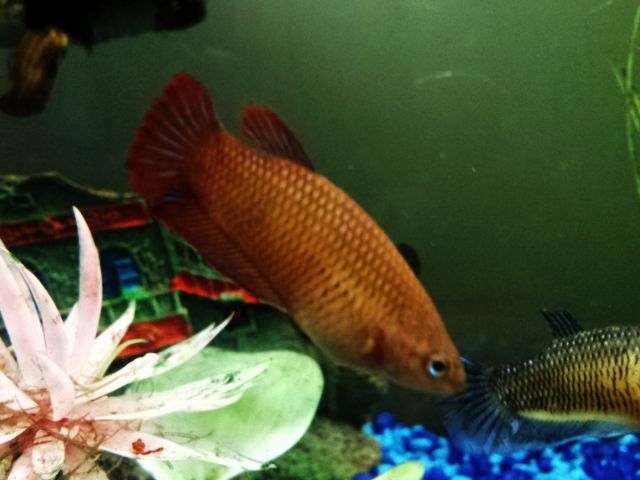 This is the largest female of the spawn she is a very big girl
Here is a pic today of the Mom, Her name is Storm and she a super smart fish with lots of character.
Everyone looks great, CJ!
Darn! Too bad you're in Canada I'd buy a few.
---
The one with the 5 blue scales is interesting. Any others like that? Could be a variation of the "fancy" spot bettas on AB and stuff
Yeah he is the first and only one to do this. I will get some better pics it looks pretty cool. The store just ordered 10 more so the best of the spawn have kind of been picked over and slowly turning into a small sorority lol as only a few males left besides the 4 fry kept for possible breeding. Im really just happy to get so many a decent home. I have noticed that the fry have grown slowly lately but fins on some of the smaller ones are developing a little bit better. It is also getting rough in the grow out as some of the boys scrapping more so jars are coming soon for them.