Marble HM x Red HM Sibling
---
We have some free swimmers now so the work starts for real. Smokey is one of my favorite males and bred him with Storm my favirite girl. They are siblings from the same spawn and happy to report not a scratch on either fish from the spawning. Fish are 4.5 months old.
Smokey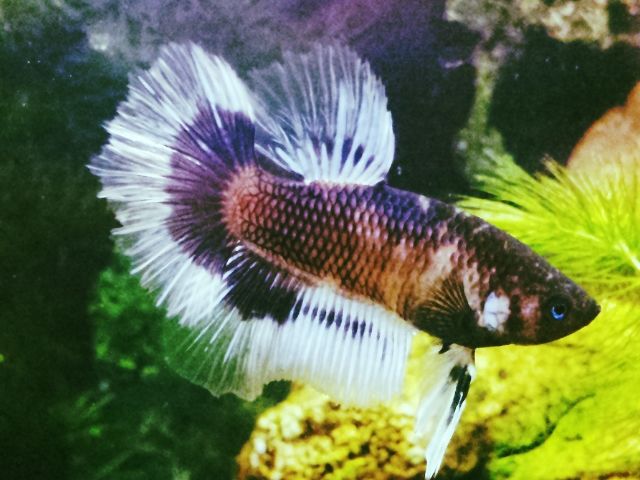 Storm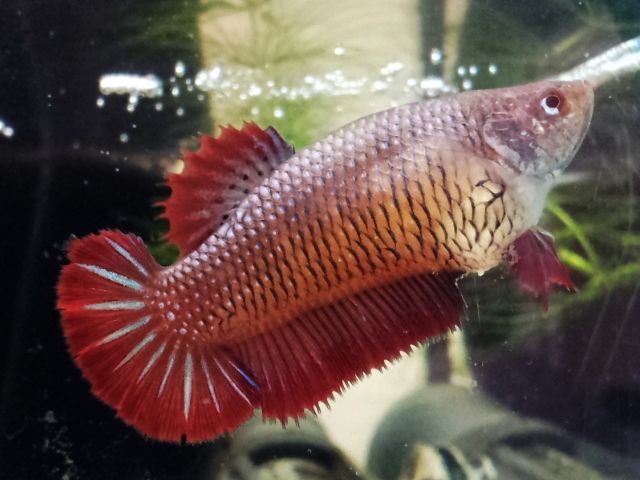 ---
Proud IBC member
siblings from the same spawn? aren't you doing it wrong?
---
Quote:
I want to breed as well, but I'm waiting til I have an actual job and house before doing that xD
No, you can breed siblings. This pair looks nice!!! Can't wait to see the fry!!
---
If we are made of cells, then a scientist who studies cells is actually a group of cells studying themcells!
Beautiful pair. I love Smokey!
---
Flame - Red and Blue Veiltail Male
Oswald - Blue Halfmoon Male
I do have to ask, what's the little white dot coming out of the females belly? << My little girl has it along with a fat stomach. o.o
That is her ovipositer is showing. Pic taken when she was eggy and conditioning.

Thanks for the kind words HK and Crowntails.
---
Proud IBC member
Yay! Imagine the results from this spawn
! F2 should be really exciting. Who knows what will happen!
Congrats! I can't wait to see what the fry look like
Love the female! Congrats on fry. :)
---
IBC member in the Eastern US? Join Eastern Betta Society! Email
jayloonay@yahoo.com
for more info.
Just as Matt asked earlier in your journal. What is you goal for this line? Anything specific?