Ive got an optimistic theory that if she infected the fry then they would be dead by now...so hopefully they avoided it
Ive lowered her temp down to 22 since I read higher temperatures cause higher risk of death.
I really love this female, shes pretty spunky and shes got an important job to do adding branching to my line so shes not allowed to die. Plus she was freaking expensive
---
We are growing dorsal fins
Their mums condition hasnt gotten better or worse and she acts completely normal, eating, flaring etc so Im starting to doubt if she really has columnaris. Ive read that it kills fish pretty fast
---
:O why must you live so far away from me? I wish I could have a pair from this breeding. T.T
---
IBC Member since 2013
Lol I wish I could live in America, theres so many nice spawns going on at the moment that I really really want to get my hands on.
The fry are getting tiny ventral fins and growing their swimbladders
Some of the biggies are starting to get their stripes too.
exciting times, Ill try and get a pic of them
---
Some babies.
They are all breathing air. I tried convincing them to try decap the other day but they werent too keen, even though a few ate it.
Pretty sure mum has a tumour...the thing on her face is slowly growing bigger. She also has a growing lump inside her anal fin
Some other people who had bought fish from the same shipment are also experiencing tumours in some of their fish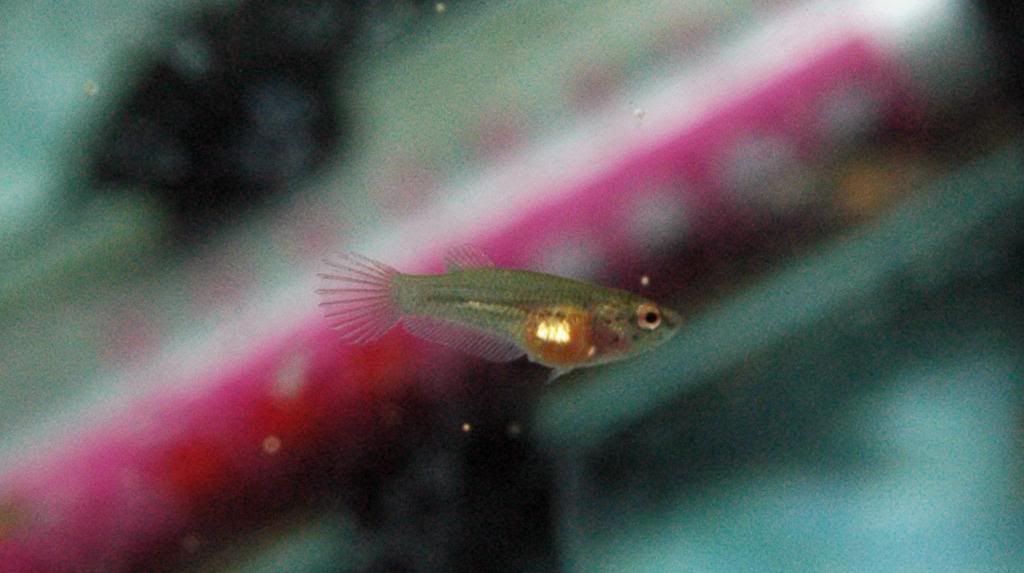 ---
Member
Join Date: Nov 2012
Location: pennsylvania
Posts: 476
:( so sorry to hear about mama. On the other hand hopefully you get some beautiful babies from this spawn!
New Member
Join Date: Aug 2013
Location: Minnesota
Posts: 31
Their color is looking good so far for sure.
They look awesome I can't wait till my babies are this big.
---
100Gal Cichlid tank, 80 Gal planted Community, 20Gal planted Betta, 7gal planted Betta, 20gal goldfish grow out. Yeah I like fish.