Gorgeous! I'm excited to see how your cellos turn out. I have quite a bit of what looks to be cellos in my 6 week old fry, so I'm hoping they change a lot like yours sound to be!
shannonpwns just had a look at your thread and that pair is amazing! love the male especially. Hopefully your cellos turn into little kois
So many males in this spawn...hopefully theres some nice females hiding in there
Lots have lost their body colour and there are more and more cellos popping up even ones that suck out the dragon scales which you can see in the second pic, making them look ugly in comparison to their shiny siblings.
And I found some babies that are orange which is exciting
This little orange male is my favourite, hopefully marble doesnt take away his orange fins....looks like its trying to
Some are turning into blue and white marbles
---
They are so beautiful! I wish I could have one!!
They look great!
---
R.I.P. Shasta
They look very promising Trilo. :)
---
, Kevin
Thanks
Theres so many males...I really hope theres at least one girl with potential. Some are trying to get out if their ugly phase lol
Biggest male, hes starting to get a bit full of himself
I like this ones stripey black tail, will be interesting to see what it changes into
This little boy had a bit of a temper but the big male has put him in his place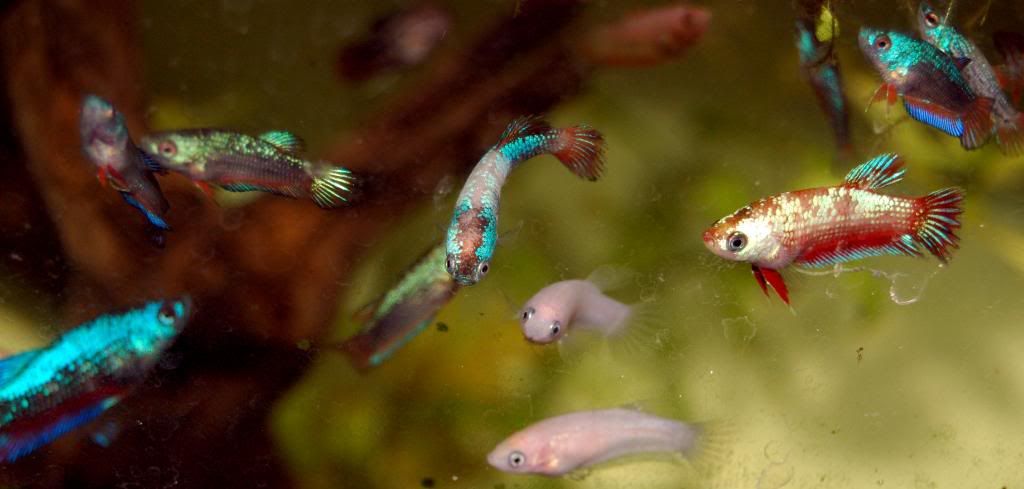 ---
Omg they are gorgeous!!!! Whyyyyy must you live in another country! Lol.
All of this spawn... -grabby hands- You live so far away! Bahhh!
---
The Duchess (sapphire blue VT)
SIP Tycho Constantius, Esmeralda Iriel, Gadreal Tyraneous Limerick v.1 and v.2, Elije Sivith, Sherlock Phoenix
SIP Rowan Alexis, Cassini Icarus, Phaedra Li
My Journal
WOW, that little orange guy is magnificent!!
So are your other fry, can't wait until they're fully coloured.
Beauties!
---
Boys:Miracle; Pasodoble;Blaze;Girls:Sapphire;Dodie;Queen B;Jewels;Pretty Bird;Sweetheart;Trouble;Blessing;
Lol coz New Zealand is the best! I cry every day knowing I cant grab all of those American spawns
I jarred 3 boys yesterday, including little orange...but being lazy I only took a photo of one of them.
Orange looks like the marble is trying to remove some of his dragon scales
I really hope it doesnt
Heres jarred guy, he is marbling like crazy
a few days ago he was this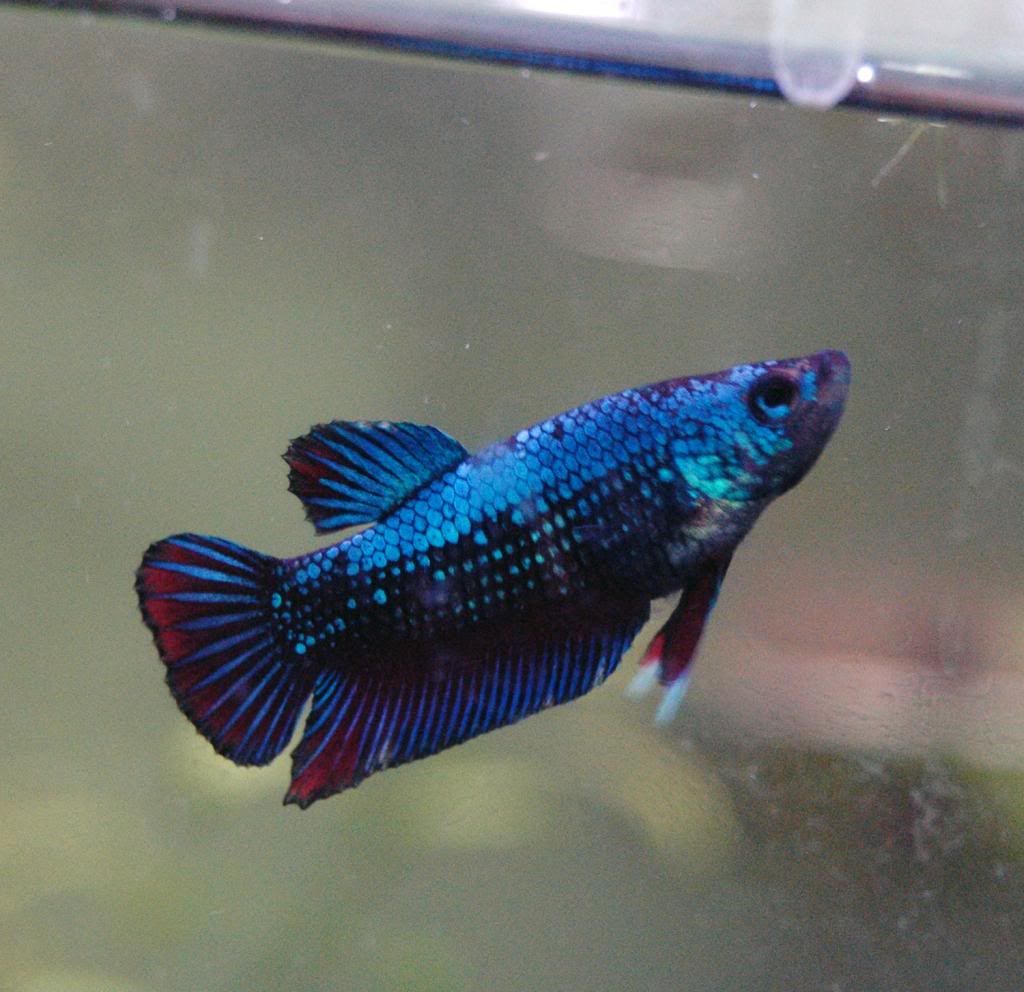 Now hes this
This little marble was one of my favourites but now his body has turned almost pure white...if only marble was stable
And a cute orange/black/white one
---