The mum died unfortunately, her tumour started getting bigger
Plus I saw the "albino" begin to try and marble so I dont think hes a true albino but he still has red eyes and blind as can be, definitely a male too and growing well. One of his guide dog runts is a male too so Ill have to replace it with another girl runt
Heres a couple of males. None of the babies have full scaling yet still
First guy is a little trad pk. He went from solid blue with red wash, to red and white and now his blue his returning and bringing some black with him too
This guy was jarred yesterday and doesnt like flaring
I like this guys blue speckles
---
Wow! They are gorgeous!
---
Boys:Miracle; Pasodoble;Blaze;Girls:Sapphire;Dodie;Queen B;Jewels;Pretty Bird;Sweetheart;Trouble;Blessing;
That last one reminds me of a Chinese dragon dance costume. @_@
Those babies are too stunning! I can't believe you aren't i the US!
Wow, beautiful fish.
They're insanely beautiful.
Thanks, Im pretty happy with how they are turning out colourwise, they just take so long to cover up with dragon scales
Blindey has blown a nest. His female guide dog is pretty interested in it even though shes only about 2cm. Hes figured theres someone lurking around his nest by water movements so I got to see him attempt a flare. You can also see how hes marbles
so he isnt really albino after all, just a blind, red eyed marble. I read somewhere that they are called partial albinos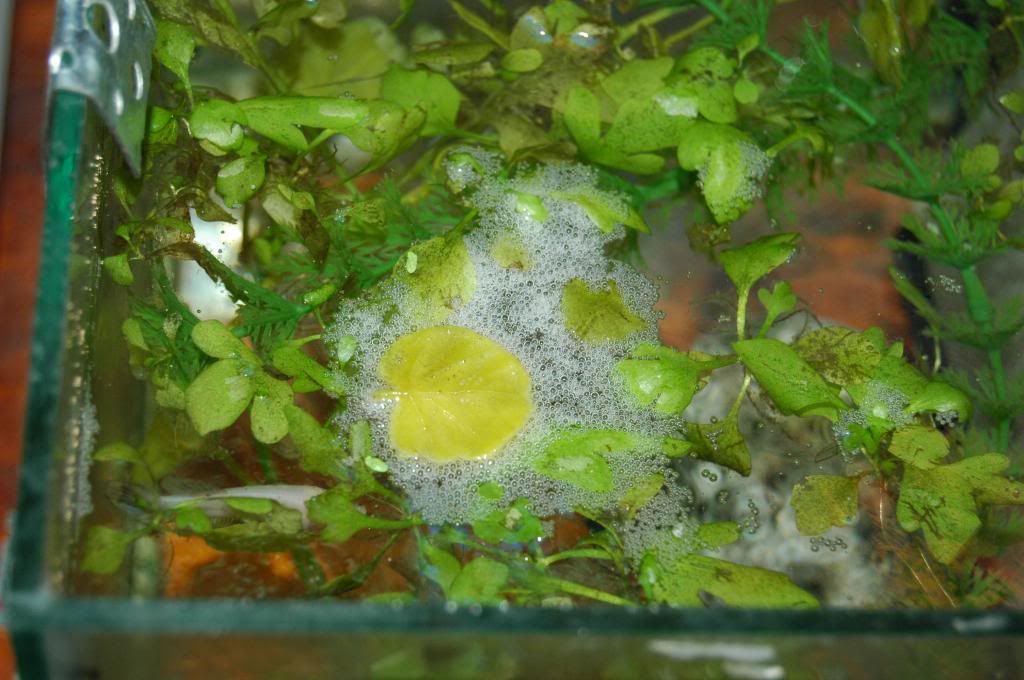 Heres the tiny runtiest female checking things out
flare attempt
---
Banned
Join Date: Jul 2008
Location: Central Texas
Posts: 27,607
The scariest thing happened to me last night!
I decided to make them a new food, so I made shrimp, spinach and garlic for them. After a while some started floating weird and sitting on the bottom, and others were rolling upside down. So I freaked out, scooped them up and put them into tiny shallow containers, and did a major wc. My favourite one (last red dragon male in the pics) had some kind of weird seizure and froze, his fins stuck out and he stopped breathing and started twiching
Luckily they all came right but Im too scared to try that food out again. Weird thing is, only about 7 of them acted like that, the rest were pretty normal and they ate it too. So I might do a test run and try feeding it to only one or 2 and see what happens and see if it was the food or not
---