Fancy Dragon Trad PK x Blue Red Dragon HMPK
---
My dragon pair spawned today
Father is a traditional plakat but with a 180 spread and nice colours. He will be a big step backwards in terms of finnage but mainly I want to play with dragons since I havent played with them before haha.
Female has relatively sharp edges and hopefully she may be able to help sort out the finnage but I dont think shell be able to do much.
Heres the happy couple. Some of the pics are quite small..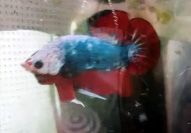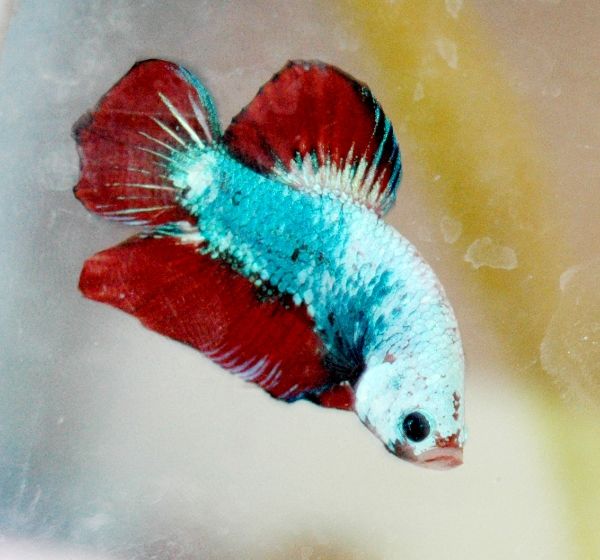 ---
Babies have hatched
father is very caring and although he culled a huge number of eggs there still seems to be quite a lot of fry
---
Beautiful male!!!!!
---
You can call me Blu for short!
I love that female, she's gorgeous! Have you done a rough fry count yet? :D Subscribing! Can't wait to see how the babies turn out!
Wow, they are both stunning! I can't wait to see the fry. :)
Thanks
I love the female too
Lol all I can see is heaps of little hairs sticking out from under the nest its impossible to count
---
Grats and cool looking parents Trilo. :)
---
, Kevin
Free swimmin and loving bbs.
Female I think has columnaris
She has a greyish white soft fleshy looking patch between her mouth and her eye but shes still eating happily and acting normal... So shes all by herself with some salt and furan 2
Never had columnaris before, so I hope I can destroy it before it destroys my fish
---
Good luck with the spawn and the female.
Oh no! I hope she pulls through. Glad the fry are doing good.