9/27

Sorry don't have any pictures today. Everyone is still doing pretty good. They are going to be 4 weeks old tomorrow. =) Still everyone is alive! I think they seem a bit tiny.

I brought a live daphnia culture to feed them with so maybe they will grow faster =)! I noticed some of the fry looks blue/gray/blackish and some is white/peach like =) I can't wait till they are bigger! =DDDD
You will have a nice mix of different colored fish. Can't wait to see then .
---
100Gal Cichlid tank, 80 Gal planted Community, 20Gal planted Betta, 7gal planted Betta, 20gal goldfish grow out. Yeah I like fish.
10/1/13

Day 30! YAY! My babies are 1 month old!

They are sooo cute now, all their fins are out. They like to separate into two groups one group likes to hand at the waterline the other group at the bottom. Doesn't look like anyone has swiming issues.

They are being fed only my dry food mix, because my bbs hatcherys refused to hatch any bbs the last two days =(!1

and to make it worst, my daphnia culture didn't come cause my seller's culture crashed =( sooo have to wait a week.

Hopefully, they will be okay with only dry food for a few days.

Everyone is starting to show color. Most of them are blue/gray, there is one black one and a few peachy color ones. There is also 2 green looking one O.o.

Anyways, heres come pictures.
Member
Join Date: Sep 2011
Location: clovis ca
Posts: 1,033
If your just starting your daphnia culture
It going to take u awhile before u can use it to feed your fry
Cause you'll need a strong culture so u won't run the risk of the culture crashing and it wise to make a backup culture
You'll think a 1,000 daphnia is a lot
Really it's not
Tank of fry will eat that in less then 1 day
---
I'm nice...
I don't bite...
Unless u ask me to.....
Well, my fry eats dry food and bbs, so i can feed those while the culture is getting ready.
New Member
Join Date: Sep 2013
Posts: 26
They are 37 days old now! =) All of them are starting to color up, most of them are blueish, a few are green, some are peachy. It looks like some of them will have a bit of red on them. About 1/3 of them has started developing the lace coloring daddy has, so we might get some mustards!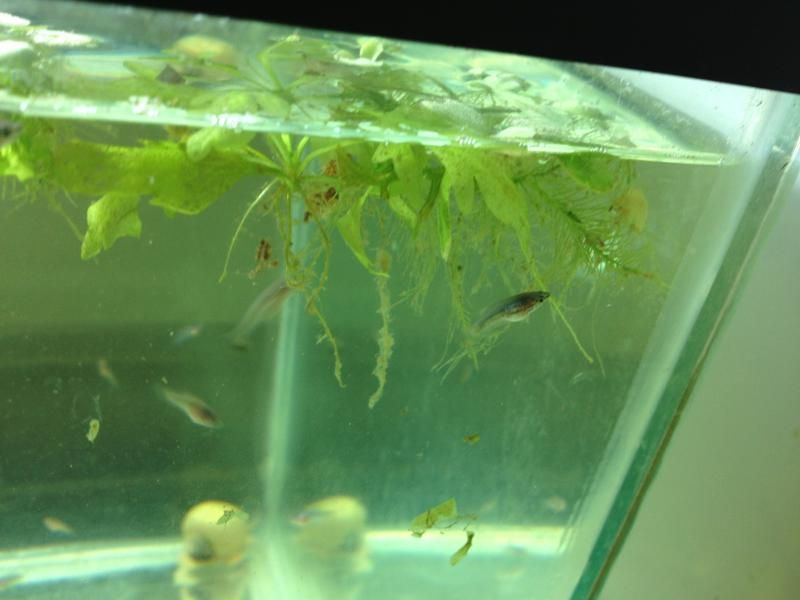 Baby stress lines are here =D! (they are not stessed, they just have it when they are babies, lol)
Here's a Peachy one with his lace developing.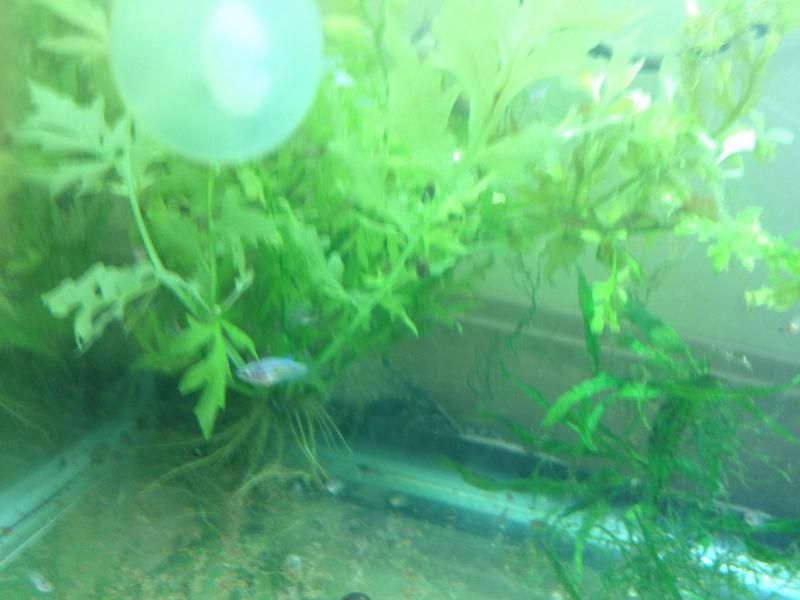 here's a blurry blue one.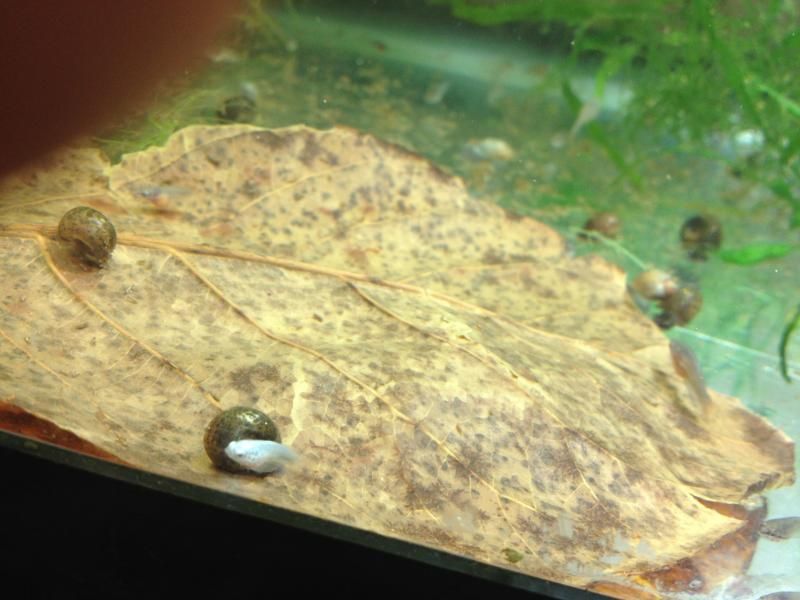 Here's the one and only white one. She's so pearly white, i can spot her right away. Its almost as if she glows O.o I have named "her" Daenerys, lol =D. We'll change the name if she turns out to be a boy.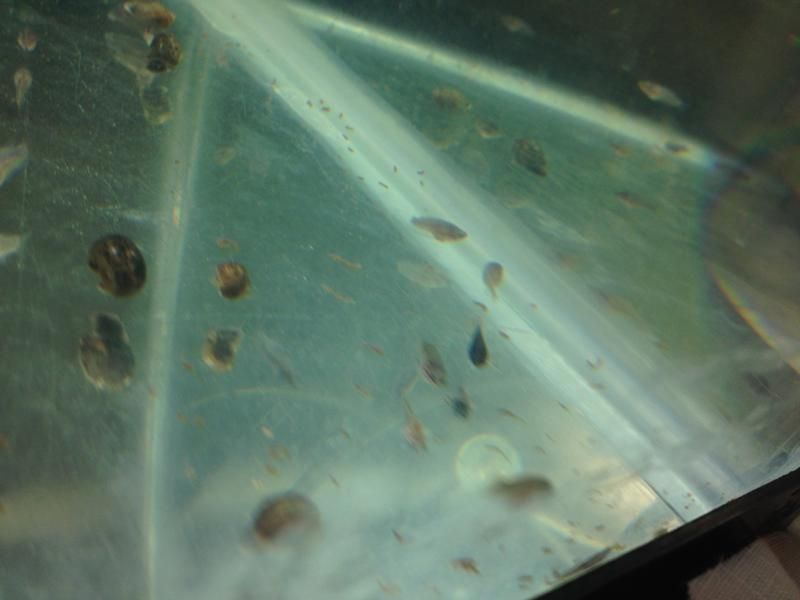 Heres the one and only black one. I have names "him" Tyrion, cause he's the black sheep and hates my phone and refuse to let me take a picture of him. (name might also change if he turns out to be a girl)
Those two are the only ones i can really recognize. =) I hope it stays that way or else i will name more and more of them and then keep them all! =(
Watching them start to get their colours is so exciting!
I can't wait to see how they turn out, :)
Similar Threads
Thread
Thread Starter
Forum
Replies
Last Post
Blue marble HMPK.

snowflake311

Betta Spawn Logs

260

01-21-2014

03:46 PM

Marble HMPK Spawn Log :D

CandiceMM

Betta Spawn Logs

62

11-19-2012

11:43 AM