Awe!! Tiny little flares are the cutest.
They all look great. You have some good qulity fish there.
---
100Gal Cichlid tank, 80 Gal planted Community, 20Gal planted Betta, 7gal planted Betta, 20gal goldfish grow out. Yeah I like fish.
I am going to maybe want a pair! Show us more pics! I love your fish
---
R.I.P. Shasta
=) Thanks for the kind words guys. And yes! You should definitely get a pair =)!... I am starting to think i have more than the 100 i initially estimated, lol..
Funny thing because Christmas season is coming up, and my little sister is trying to save money. So she is offering to change my betta water for me for a discount price of $3, instead of the usualy $10, LOL =D i'm lazy ):
Here's another update =)
Day 74!!! (time flies!!)
So they are growing pretty fast now =)! It seems like i have alot of girls, many of them are showing eggs spots and short ventrals, which is not an 100% but at least a 90% =). The reds and yellows are not fully colored yet but the blues are full on.
Here is a picture of my downstairs tank, there is about 40-50 of them in there. Its hard to take pictures they think i am feeding them.. Sometimes i wonder if i bred piranhas or bettas.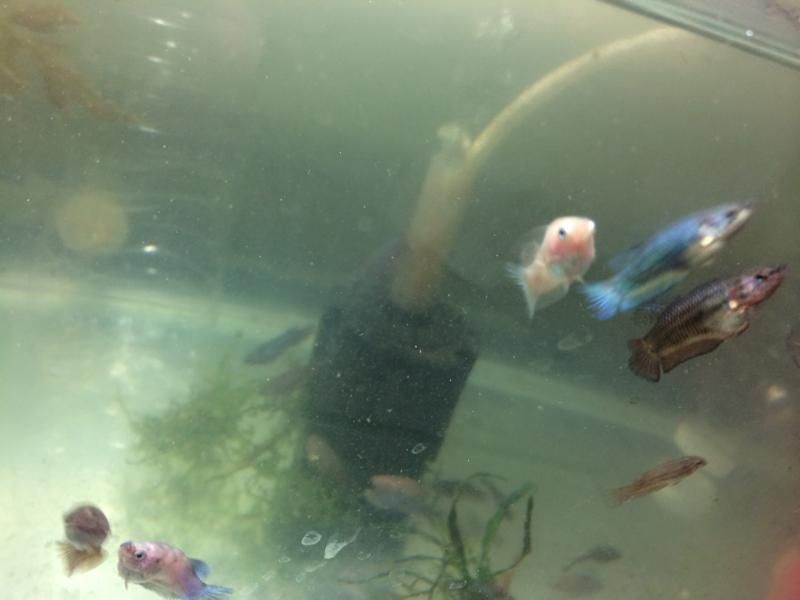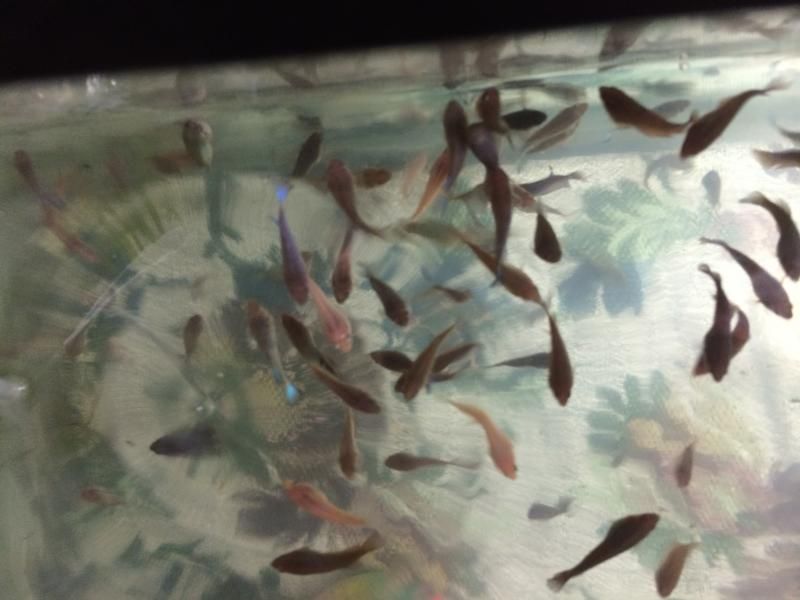 Here's the Halloween fish, he is marbling into a pretty little boy. Sorry its a bit fizzy, he wont stand, i mean swim still =(...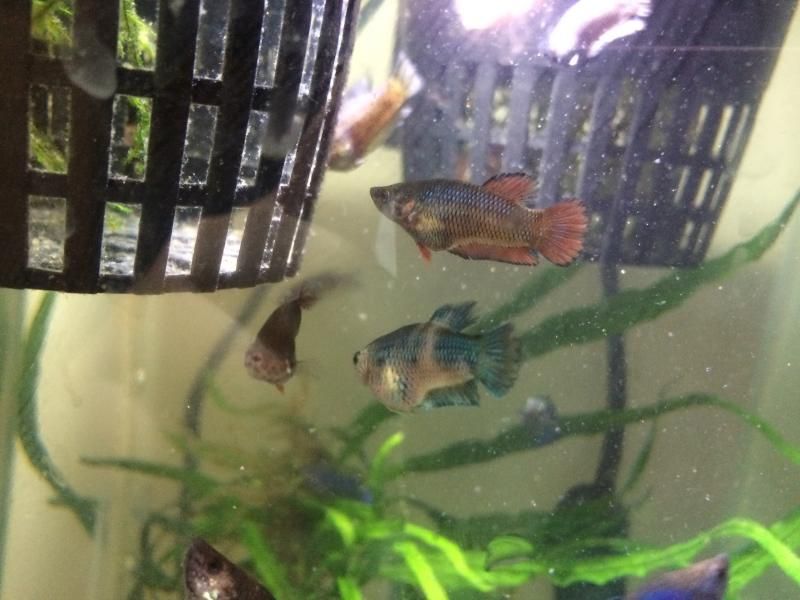 Here's Daenerys, she's a runt! she is still kind of small =/
Some of the cellophanes are starting to marble, I think some of them are going to be kois. (at least i hope lol =D)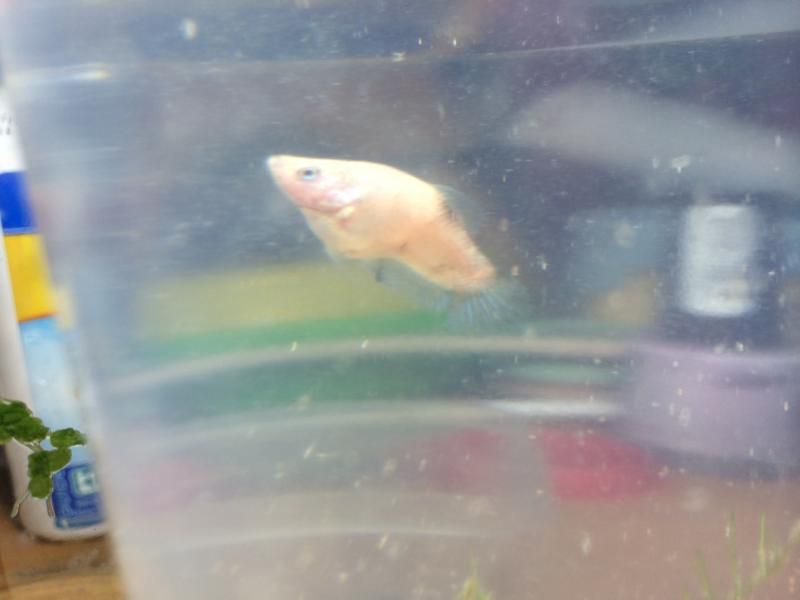 This is one of my favorites, the picture doesm't do him justice because of the lighting. He has really nice yellow on him, but its still slightly pale.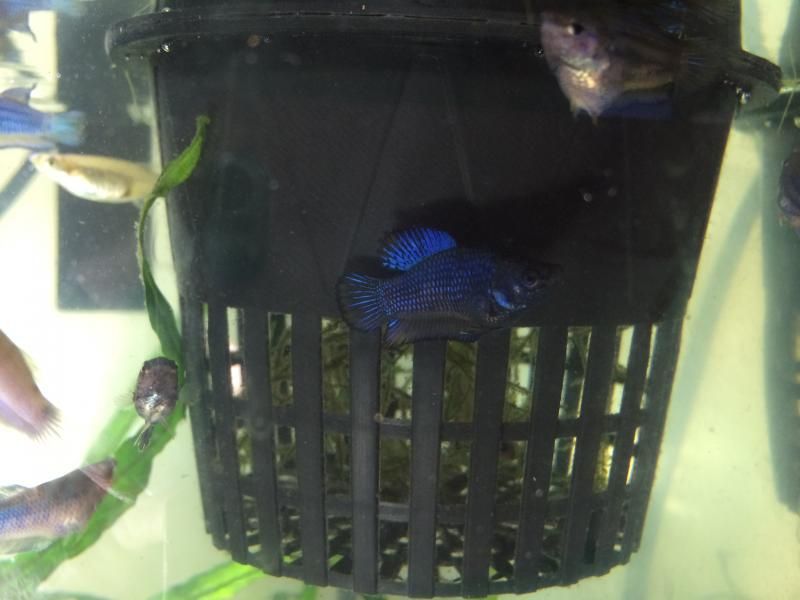 Heres a girl i jarr'd, she is super pretty. =)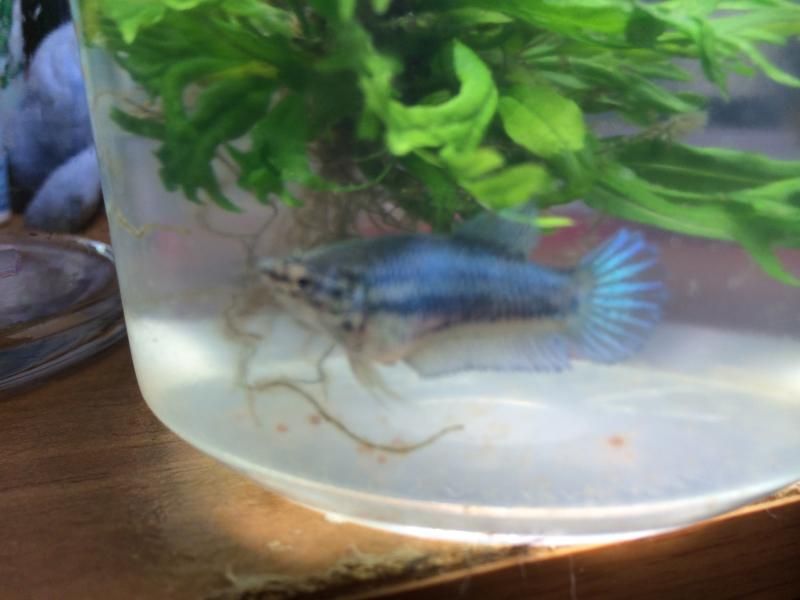 oh heres a better picture of my favorite =)
* I can't have more tanks, I can't have more tanks, I can't have more tanks*

So many lovelies!
Omg! I can understand why it's your favorite! If there are more like him, save me one
they're all so beautiful!
---
R.I.P. Shasta
Member
Join Date: Sep 2013
Location: Western NY
Posts: 733
Beautiful!
---
Mom to 5 bettas (Xenos, Willy, Reggie, Owen & Houdini), 2 guinea pigs, 1 turtle....oh and 2 humans! :)
there's a good 5-6 that looks like him but he is the biggest one lol. there is about 10 that are a lighter shade of blue but looks similar to him. =)

i'm shopping for an actual camera to take better pictures, lol black friday and cyber monday! =D!
Similar Threads
Thread
Thread Starter
Forum
Replies
Last Post
Blue marble HMPK.

snowflake311

Betta Spawn Logs

260

01-21-2014

04:46 PM

Marble HMPK Spawn Log :D

CandiceMM

Betta Spawn Logs

62

11-19-2012

12:43 PM