Yea. Part of breeding though is that even when you lose your favorites they live on. Good luck with your breeding, it's a lot of work but definitely worth it.
The fry are seven weeks old today and looking fantastic. There are two main colours showing- the clear body/yellow fins/butterfly (first pic), and the grizzle body/yellow fins/butterfly (second pic). One in particular, the one in he first pic, is an aggressive little bugger. I actually saw a tiny little baby flare out of him yesterday.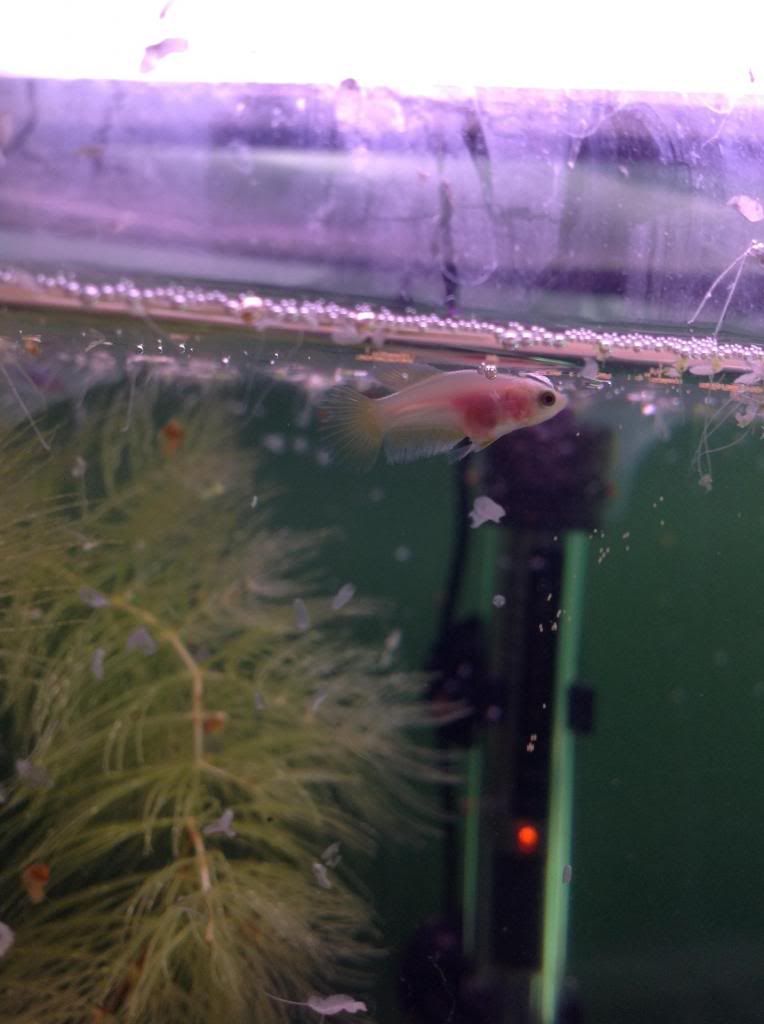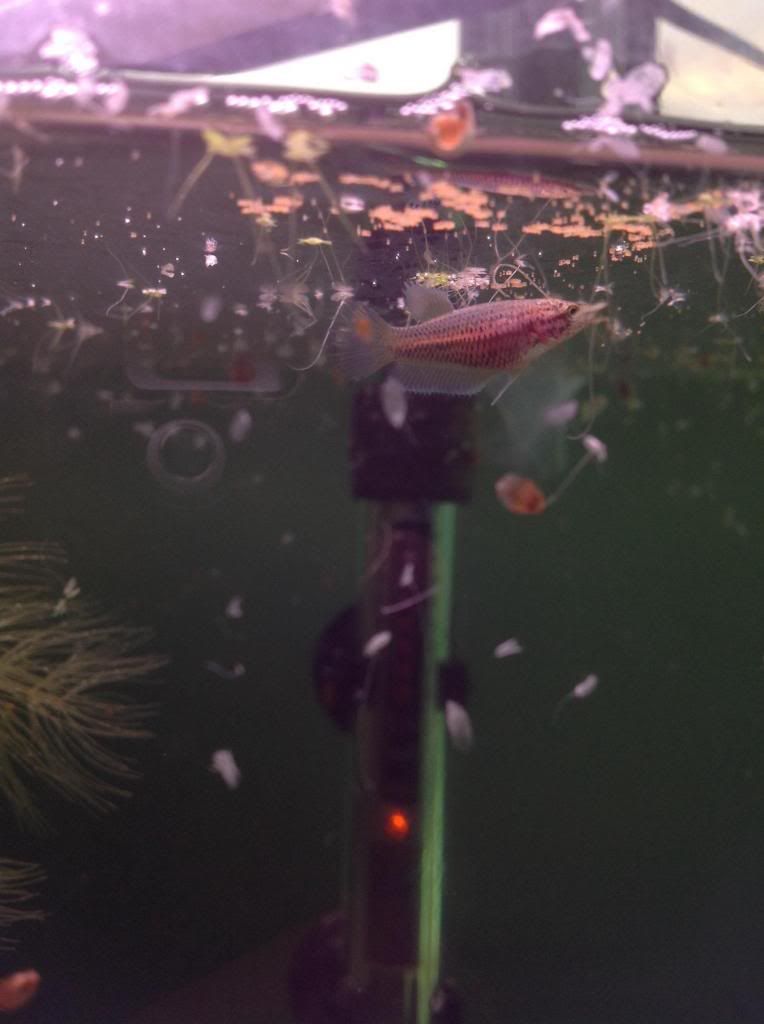 Member
Join Date: Sep 2013
Posts: 516
Adorable! I want baby flares! haha That must make all the work worth it.
Thanks for sharing pictures of your babies, Matt. I'm looking forward to breeding my own!
Eight weeks today! Like I said on my other thread, if you want pics more than once a week just ask and I'll try to accommodate.
Smallest fry I have still... It's about the size of a 2-3 week old but still healthy so I'll hope for the best and jar it if I have to.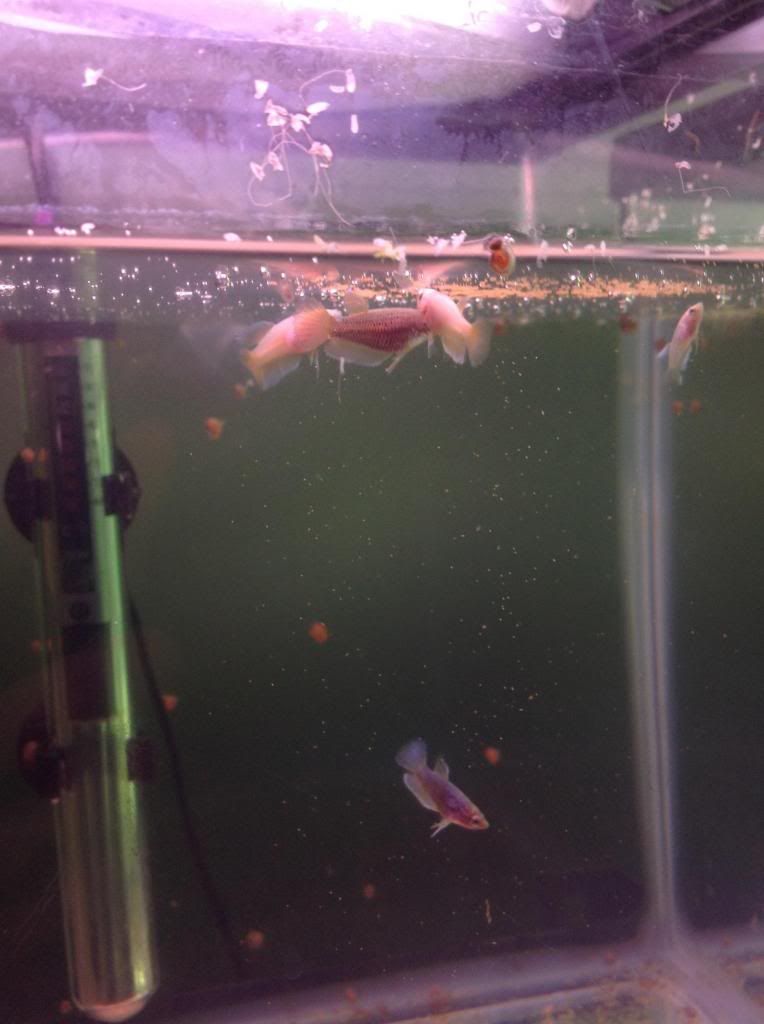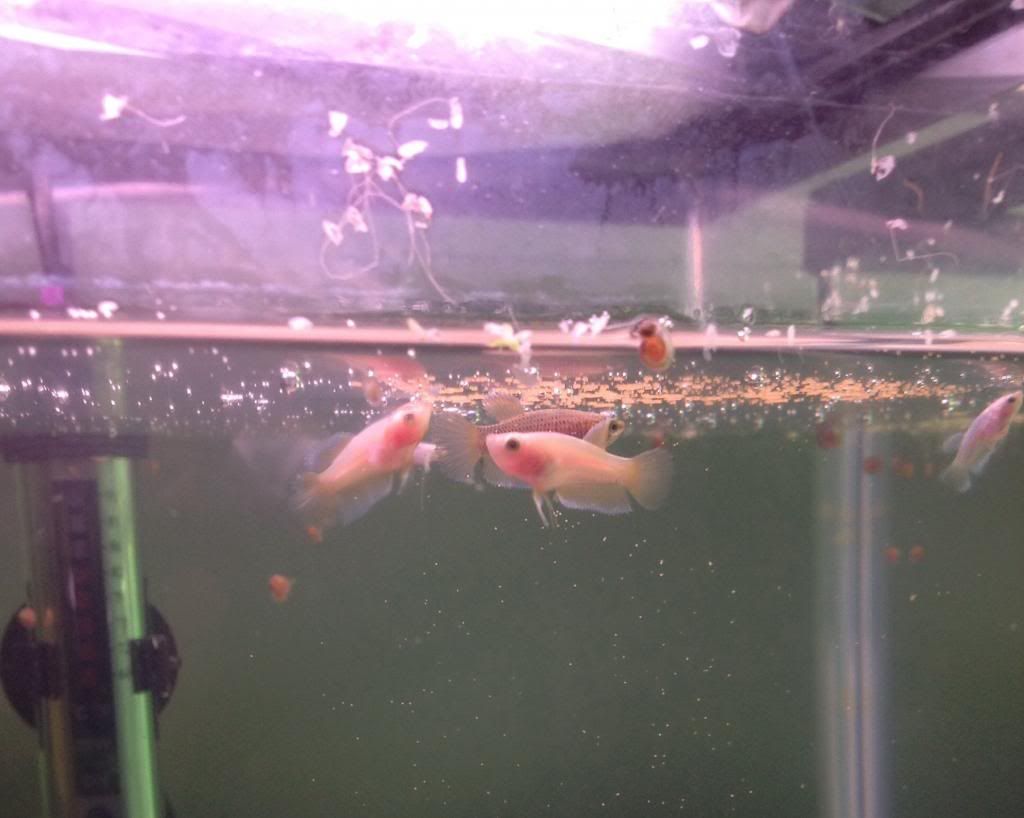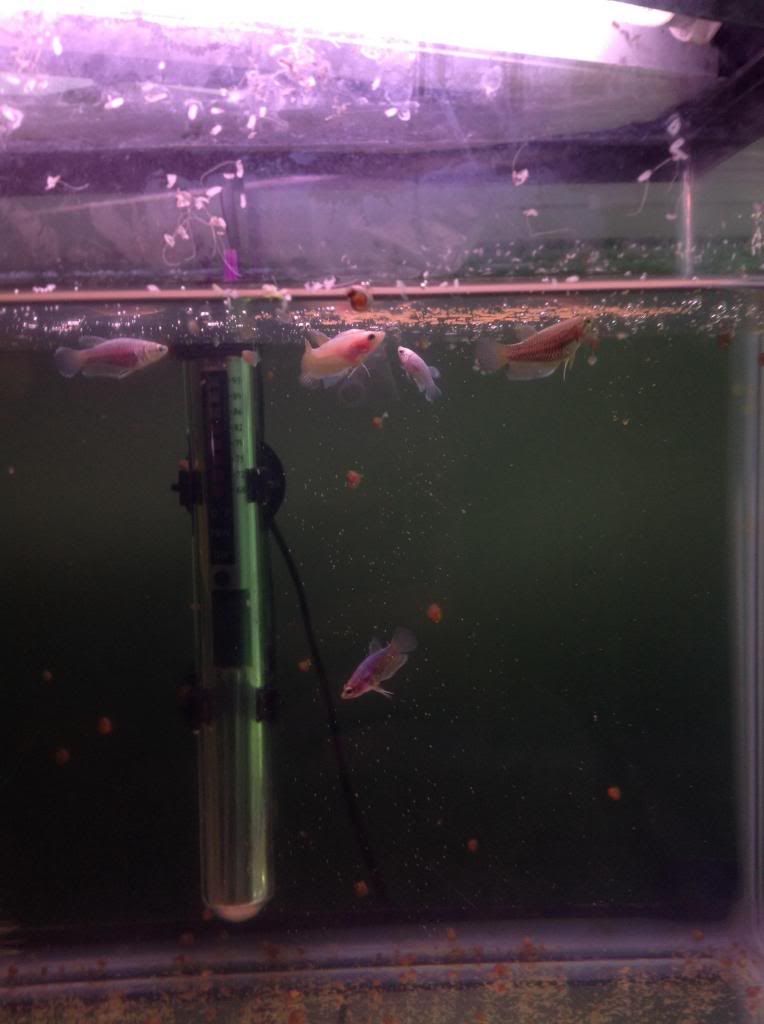 One of two special little fry that never developed their swim bladder properly and are now tail draggers and spend most of their time on the bottom. Since I refuse to cull fish that aren't in pain they'll stick around and if I can't adopt them out they'll stay with me. You can also see a fish with a green eye in this pic.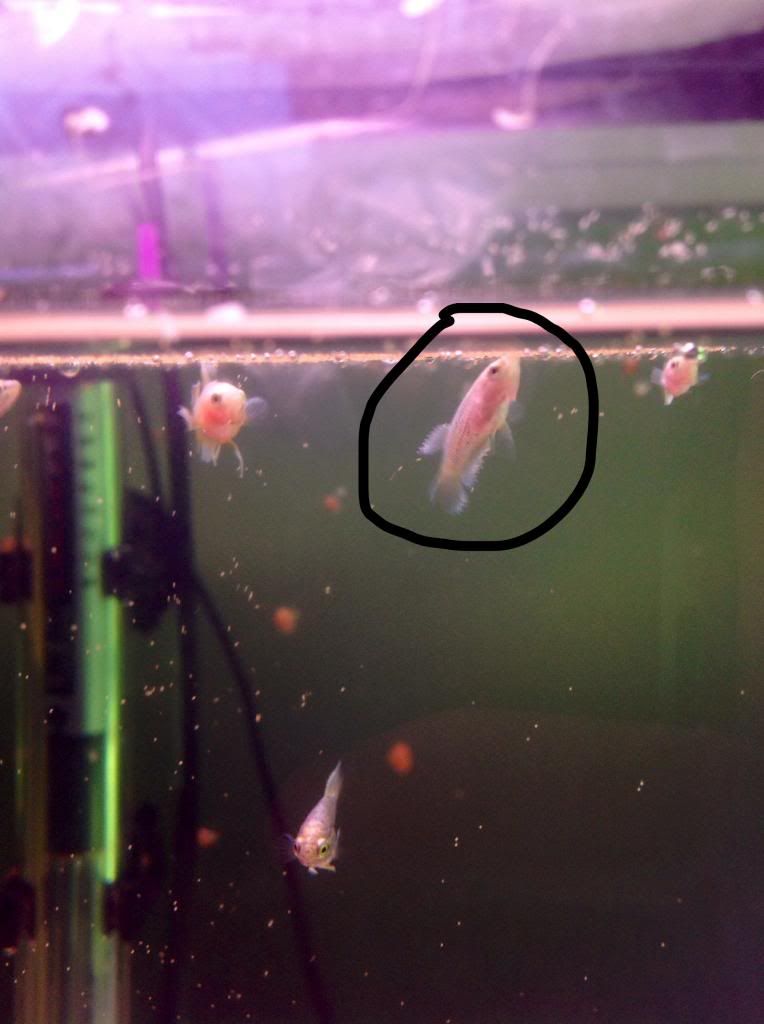 ---
Last edited by MattsBettas; 10-28-2013 at

08:46 PM

.
Member
Join Date: Sep 2013
Posts: 516
Wow! Cool green eye! Any idea approximately how many fry you have?
Nine or ten. Smaller then I thought.
Member
Join Date: Sep 2013
Posts: 516
Okay, thanks! Good luck with them!
Lol small spawns are fun!
---
You can call me Blu for short!
Your doing a great job with the fry Matt they look excellent! A small spawn not such a bad thing sometimes imo as there can be some advantages.
Thanks guys. I'm really enjoying having two small spawns, it's easy and finding them homes shouldn't be hard at all.

I love this stage, not quite fry but not quite adults, but I still want them to grow faster.
I've got a home for a few of them!
Great job Matt. They're gorgeous.